Where the world gathers for
plating, anodizing, & finishing Q&As since 1989
-----
How to Weld Galvanizing Kettle

Q. Dear Sir:
Is it possible to repair the kettle by welding? If so, what would be the proper welding rod?
I would be very grateful if you could share a welding procedure for repairing.
Our thought is to repair the kettle by welding using a rod that contains less than 2% of Silicon , and reinforce the welded area by a steel metal sheet with low Silicon contents, would that be a reasonable procedure until we manage to get a new one?
Best regards;
A Hadji
- Algiers, ALGERIA
September 11, 2022
A. It is quite possible to repair a kettle by welding. many have successfully done this.
It is most common and most successful to make the whole repair in weld, not to put plates in.
The weld rod needs to be much lower than 2%Si that you mention. It needs to be almost zero. Most describe the Si content as "trace".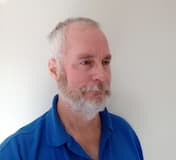 Geoff Crowley
Crithwood Ltd.

Bathgate, Scotland, UK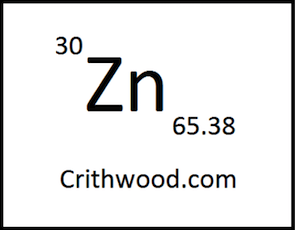 A. It's Possible to weld Galvanizing kettle and make plate thickness as desired.
You have to select Proper Welding Electrodes to repair your kettle.
Ilesh G Vyas
Gunatit Builders

Manjalpur, Vadodara, Gujarat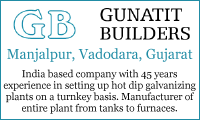 ---
---
---
Closely related historical posts, oldest first ...
Q. We have a continuous galvanizing line, Non ox type. We recently had a zinc pot failure at the weld portions. We had used E7018 welding electrode.Was it the right one? How is the comparison between D & H 45 S electrode vis a vis E7018 electrode.

The other problem that we are facing is the seepage of water from the pot. We see the water traces coming out of the zinc leakage chute.There is no seepage from the concrete or soil.We want to know the source of water of water.
Rajesh kumar
steel processing - JAKARTA, Uttarpradesh, India
2005
---
"Handbook of Hot Dip Galvanization"
by Maass & Peissker
from Abe Books
or

Affil. Link
Your purchases make finishing.com possible
"Hot Dip Galvanizing
A Guide to Process Selection & Galvanizing Practice"
by M. J. Hornsby
from Abe Books
or

Affil. Link
Your purchases make finishing.com possible
A. The preferred rod is a E-6012. Its an old standard but works the best. What ever rod you use make sure it has the lowest possible silicon content. The water problem could be coming from the products of combustion or condensation from within the combustion space surrounding the pot.
John Hayes
- Pittsburgh, Pennsylvania USA
A. The type of welding electrode is extremely important. Most kettle steel will have silicon content of .005 or less. The rod needs to be close to that. Strength of rod is not a real factor, as most any rod will be strong enough. The water seepage problem is probably from the condensing water that is vaporized during the process of burning with fuel. It can be probably be corrected by properly adjusting burners and/or changing flue or furnace design.
David Jaye
Houston, Texas
A. Why don't try SILOX FE of Ador. This electrode is mainly for zinc pot welding.
D K SHUKLA
producer of coated coils - Pune, Maharashtra
2006
A. My opinion about kettle failure is: don't try to make it yourself, Get it from a specialized kettle manufacturer only.
They are very few, but you may search in India, Germany, and Australia for zinc pot experts.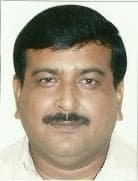 Prosenjit Guha
- Mumbai, Maharashtra, India
January 10, 2011
---
---
Q. I have a kettle for hot dip galvanising and would like to cut it in half, reduce the size and weld it again. Does anyone have an idea which type of welder to use to weld it back again.

Thanks

Rahim
RAHIM NEETOO
Galvanising - Mauritius
September 5, 2008
A. Arc welder.

But ensure you get the right electrodes, must be very low Si level, or the weld will dissolve in the zinc, leaving a big mess !

Geoff Crowley
Crithwood Ltd.
Westfield, Scotland, UK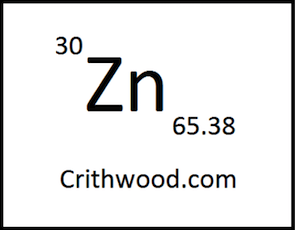 A. Sir:
The two companies that I know who make galvanizing kettles are Pilling (Germany) and Columbiana (USA). You should find out from these companies (or the company that you purchased your kettle) the correct welding rod and the methods for welding. After welding them x-ray the welds to make sure that they are good. Check the "heat" (chemical composition) of your kettle iron to make sure it is proper. I think Columbiana uses "normal" welding methods whereas I think Pilling may use a "slag welding" method, whatever that may be.

Regards,
Dr. Thomas H. Cook
Galvanizing Consultant - Hot Springs, South Dakota, USA
---
---
To minimize searching & thrashing, multiple threads were merged; please forgive repetition, chronology errors, or disrespect of other responses (they probably weren't there) :-)
---
---
Best steel and welding rod for galvanizing kettle construction?
Q. What would be the ideal steel material (grade and specification) for galvanising bath tank. We would be very grateful if you can spare your precious moment for sharing your valuable knowledge.
Rudrash Aryal
Mechanical Engineer - Butwal, Lumbini, Nepal
October 26, 2008
---
A. SAE/AISI 1006.

Welding consumable must put down weld metal which has either (a) less than 0.05% silicon, or (b) between 0.11 and 0.25% silicon. It must not be between 0.05 and 0.11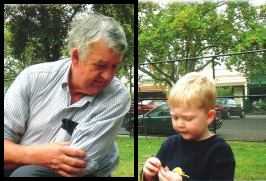 Bill Reynolds [deceased]
consultant metallurgist - Ballarat, Victoria, Australia
We sadly relate the news that Bill passed away on Jan. 29, 2010.
---
A. Sir:
35 years ago there was a steel (iron product) that was called "max ten." This meant that with the exclusion of iron the other ingredients all added together totaled 0.10%. Thus the carbon, silicon, phosphorus, manganese, etc. all added together could not exceed 0.10%. Another terminology was "fire-box steel." Still another terminology was Armco Iron (or steel). The usual thickness of steel (iron) kettles is 2 inches in North America and welded with very specific welding rod. The welds are normally x-rayed to be sure that they are good. Making a galvanizing kettle is NOT a "do it yourself" job.
[name deleted by editor ( huh? why?)] in the USA and [name deleted by editor ( huh? why?)] in Germany are major suppliers of hot dip galvanizing kettles. Through the heating zone on the sidewalls (excluding the top 6 inches and the bottom 9 to 12 inches which are insulated) it is allowed to transmit 10,000 Btu's/sq ft/hour with an expected kettle life of 10 years. High-velocity end-firing is the most efficient system with proper shielding near the burners. Looking from above the hot gases circle the kettle. The burners are on diagonal corners with initial firing along the long sides. The depth(numerator) to width(denominator) ratio should be about 1.5 to 2. E.G. considerably deeper than wide. I have published several articles in the journal METAL FINISHING which details these informations.
I strongly recommend that you purchase a commercially made kettle and contract a qualified kettle furnace installer.
Regards,
Dr. Thomas H. Cook
Galvanizing Consultant - Hot Springs, South Dakota, USA
---
A. Sir:
A galvanizer told me recently that the proper welding rod is "FLEET 7." He also said that MIG equipment is better. The rod, or wire only has traces of silicon and phosphorus (also I think that low aluminum is important).
Regards,
Dr. Thomas H. Cook
Galvanizing Consultant - Hot Springs, South Dakota, USA
December 5, 2008
---
Q. I am msc student at Adama University in manufacturing engineering I have a question to know the material of Zn pot and how to prepare a welding specification.
Thank you!
Woldetinsay Gutu
- Adama, Ethiopia
June 14, 2009
---
A. The steel used for galvanising pots should conform to BS 2858 [affil. link]. Also the higher the temperature of the zinc the more the dissolving effects.
There are new zinc alloys available and new methods of maintaining the alloying elements in solution. These factors together can greatly reduce zinc consumption.
Paul Markham
furnaces - Burntwood, Staffs, UK
---
---
Q. I am post graduate student in a department of Manufacturing Engineering at ADAMA UNIVERSITY/ETHIOPIA.So I need to prepare welding procedure specification and make research on fabrication of Galvanizing Kettle.
Please attach the previously made procedures and related documents about the manufacturing of Galvanizing pot.
Tefera Eniyew
student - Adama, Ethiopia
January 23, 2009
---
Q. Tefera Eniyew:

Dear Sir,

Your post dated 23.01.2009 refers,

Could you please share your work of "Welding Galvanising Kettle"?
Mukhtar Ahmad
- Lahore, Punjab, Pakistan
June 10, 2021
---
June 2021




A. Hi Mukhtar. Tefera may not see your message (we'll try to alert him, but he probably doesn't have the same e-mail address 12 years later). But if he responds, we'll put anything he offers into our on-line library, and link to it here. We'll do the same with anything you wish to share.

Please note that this is a public forum not a private matchmaking service ... whatever is offered by anyone must be available to everyone.

Luck & Regards,




Ted Mooney

, P.E. RET




Striving to live Aloha




finishing.com - Pine Beach, New Jersey




---
June 11, 2021

Thank you so much Ted.

Q. If someone help to share "Welding Procedure of Galvanizing Kettle" please?
Mukhtar Ahmad
- Lahore, Punjab, Pakistan