Where the world gathers for
plating, anodizing, & finishing Q&As since 1989
-----
Chrome-free Alternatives for Bright Dip of Copper and Brass
2000
Q. Due to environmental and safety issues, we stopped using chromic acid based bright dip. The mixture is chromic acid diluted in 90% by volume of water and 1% sulfuric acid. We manufactured precision swiss automatics products made of brass, copper and phosphorus bronze.
I read an article that ferric sulfate can be substituted for chromic acid. Is it possible to dilute ferric sulfate with water and 1% sulfuric acid and similar effect as the chromic acid based bright dip? Any suggestion with be greatly appreciated.
Rey Tinio
- Yucaipa, California , USA
---
2000
A. Rey - Try using a peroxide based bright dip. These are generally 10% or so sulfuric and the rest water and peroxide. This will produce a beautiful finish on copper, brass, etc., without the nitric cloud. As an added bonus, if you're only processing copper, the major waste byproduct is copper sulfate - something you may be able to sell to a chemical mfgr. in your area.
Dan Brewer
chemical process supplier - Gurnee, Illinois
---
2000
Q. I already tried and tested peroxide based bright dips from four different suppliers. Peroxide based bright dips works well with brass which leaves a shiny finish but leaves white spots on our parts surface if inspected under microscope.
Peroxide based bright dips do not perform well on beryllium copper and phosphorus bronze alloys. Hydrogen peroxide also upsets our chemical treatment. It reacts with dissolved non-ferrous metals by foaming a lot in the chemical treatment. I looking for a bright dip that does not etch non-ferrous alloys.
Rey Tinio
[returning]
- Yucaipa, California, USA
---
2000
A. Rey, you could be absolutely right that sulfuric-peroxide is not a good choice for your circumstances, and you may be right to dismiss it in your particular case. But for other readers, and the more general case, I do know of shops that successfully bright dip beryllium copper with sulfuric-peroxide; they do solvent drying, rather than water rinsing & drying, and you might want to double check that the white spots are not salt residues from water rinsing.
The next person shouldn't necessarily write off sulfuric-peroxide--I think it may be worthy of a careful second look. Best of luck!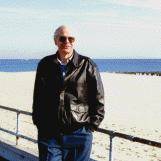 Ted Mooney
, P.E.
Striving to live Aloha
finishing.com - Pine Beach, New Jersey
---
---
Need "Zenith cub" product for brightening copper & brass
1999
RFQ: I'm searching for the supplier for the product zenith cub. A nitrate free and chromium free product for brightening of brass and copper.
Best Regards,
John P
[last name deleted for privacy by Editor]
- Sweden
Sorry, this RFQ is outdated, but technical replies are welcome. No public brand/source suggestions please ( huh? why?)
---
May 23, 2014
A. Is this a live enquiry? We still supply Zenith Cub.
Moz Copestake
- Birmingham UK
---
---
2004
Q. Are there any specifications out there for bright dipping copper and brass?
Bob R
[last name deleted for privacy by Editor]
plating shop - Elyria, Ohio
---
2005
A. Here we do Bright dipping of copper Terminals which are used in Automotive batteries.
The Process Flow is as below:
1. Cleaning : By means of Kerosene and Saw Dust
2. Rinse : Rinse the material by means of Raw Water
3. Solution Make Up: Ratio of 4:1:1 (4 Parts of DM Water : 1 Part of Nitric acid & 1 Part of Sulphuric acid all are commercial grade chemicals). Dip in the same for few seconds as the copper will melt in the solution its just a surface preparation for the adhesion of PASSIVATION.
4: Rinse : Raw water Rinse Twice
5: Passivation : Yellow color as per you are requirement
6: Rinse : Raw Water Dipping once
7: Drying : any type of Dryer can be used

Regards,
T.DINAKARAN
- Chennai,Tamilnadu .INDIA
---
---
2005
RFQ: We manufacture microwave (RF) assemblies, filters, etc. for a range of industries. Many of these are manufactured in brass & copper. Prior to processing, i.e., silver soldering or soft soldering, plating, etc., the brass & copper components are "bright dipped". Following the assembly processes the assemblies are "chromate passivated". The chemical solutions currently used are as follows.
Bright dip part number CG-674,
35% w/v max Nitric acid
Hydrochloric acid 1%w/v max
Benzotriazole 0.5% w/v max
Chromate, part number CG-675,
60-70% water
20-30% sodium dichromate
Less than 10% sulphuric acid
(Please note the chemicals and quantities are detailed as they appear on the health and safety data sheets for the above products.)
Unfortunately the company supplying / manufacturing these products has been bought out and the lines dropped. Does anyone have any advice as to suitable replacements for these products re the chemical cleaning of brass & copper and the subsequent chromate passivation, are there now safer more user / environmentally friendly options ? If someone out there could point me in the right direction as to replacing these products I would be grateful. It may be worth noting that we have been offered the above ingredients, no problem, but I do not want, nor do I have the facilities, to be mixing these solutions in house.
Many thanks in advance.
Richard Mosley
,
Design & Production Engineer
- Thornton Dale, North Yorkshire, England
Sorry, this RFQ is outdated, but technical replies are welcome. No public brand/source suggestions please ( huh? why?)
---
2005
A. Mr Mosley
It is unlikely health data sheets disclose the full monty .
There are good companies all over that make brass bright dips.
If you wish, we can send help -- some proverbial coals to Newcastle from Delhi.
Regards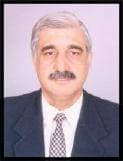 Asif Nurie
[dec.]
- New Delhi, India
With deep regret we sadly advise that Asif passed away on Jan 24, 2016
---
2005

Mr Nurie
Thanks for your response however, I have now solved the problem. The 'recipe' from the data sheets is based on using concentrated acids. The solution I have at the moment has been made up, % volume, using commercial acids at around 60% concentration. Hence the reduced activity. With an accelerator the solution works fine.
I have indeed found numerous companies who produce bright dips but the newer products tend to run at elevated temperatures and have different effluent treatment requirements.
Again many thanks for your response.
Richard Mosley
- UK
---

Hi Richard, glad you solved it. Sometimes higher temperatures help to solve treatment and waste issues. For example, the sulphuric-peroxide may operate at a high temperature where the solubility of copper is high, so that it can be cooled to precipitate out the copper sulphate for recovery rather than needing treatment.
Regards,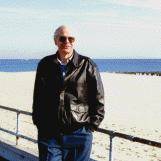 Ted Mooney
, P.E.
Striving to live Aloha
finishing.com - Pine Beach, New Jersey
---
---
August 31, 2017
Q. Dear Richard Mosley

Do you mind to share your bright dip formula as we also have the same problem with copper bright dip?
Phitthawat Taweewattanapaisan
Thairadiatech - Bangkok, Thailand