World's #1 finishing resource since 1989
No login needed: Chime right in
topic 47263
Reducing chloride concentration in acid copper bath
A discussion started in 2007 and continuing through 2020 so far.
Adding your Q. / A. or Comment will restore it to the Current Topics page
2007
Q. We have an ongoing problem in our acid copper bath of increasing chloride concentration. Unfortunately because of the increasingly poor quality of city water, our RO system is unable to remove as much chloride as it needs to.

Other than diluting the solution, which becomes expensive and gives us a large waste problem, is there some way to reduce it? I have heard of a zinc dust treatment, but know very little about it and am unable to find any information about it in our reference books. Many references recommend using zinc dust to reduce copper in acid chloride zinc baths but I have yet to see any to reduce chloride in an acid copper bath.

Thanks in advance for any help or advice you are able to give!
John Reid
Metal Finishing Supervisor - Brisbane, Queensland, Australia
---
2007
A. Although some people think it's overkill, many experienced plating people feel that all water used in plating shops should be deionized. So when you are dealing with a situation where you virtually know that the incoming water quality is screwing up the plating, it must be de-ionized. To try to redesign the plating chemistry to allow for the fact that incoming water is wrecking it is the wrong tack, John. Get a small deionizer.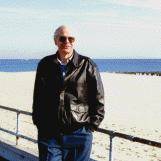 Ted Mooney, P.E.
Striving to live Aloha
finishing.com - Pine Beach, New Jersey
---
2007
Q. Ted,

Should the deinoiser replace the existing reverse osmosis (RO) system or be used in addition to it? If in addition, should DI be done before or after RO?
John Reid
[returning]
- Brisbane, Qld, Australia
---
2007
A. My experience is more in plating than in water treatment, but I would leave the RO unit in place, but put a deionizer after it for the feed water to the copper plating tank. That should mean little load on the deionizer.
However, look for other sources of chloride as well, such as hydrochloric acid activation before plating. If that is used, it may be best to close loop the last rinse before plating through a deionizer to keep that chloride from reaching the plating tank.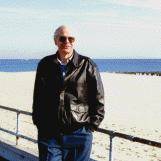 Ted Mooney, P.E.
Striving to live Aloha
finishing.com - Pine Beach, New Jersey
---
2007
A. Dear John
It is difficult to believe, that you have so much chlorides in city water that you can't remove them using RO. I recommend revising the equipment. Possibly chlorides are dragged from activation - check it. Instead of diluting of the bath you can precipitate chlorides using calculated amount of silver sulfate. After precipitation the bath must be filtered very carefully.
Greetings,
Janusz LABEDZ
- Poland
---
2007
A. I also find it hard to believe your problem is coming from your water. As there is little evaporation in an acid copper you will only be adding from drag in and if you dilute then the water you top up with needs to be chloride free.

I believe the principal of using Zn dust is that reduction of Cu+2 to Cu+1 allows the Cl- to be precipitated as Cuprous chloride which is relatively insoluble and will drop the chloride to an acceptable level. You must do this in a storage tank to be effective or the Cl will redissolve.
Alternatively use a silver salt such as sulphate or oxide to precipitate as AgCl but due to the cost of silver calculate accurately the amount required to reduce to an acceptable level.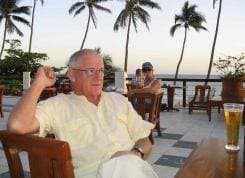 Geoffrey Whitelaw
- Port Melbourne, Australia
---
January 6, 2008
A. Hello,

I agree absolutely to the further responses. If you have an Osmosis, please check also the maintenance of your membranes and the conductivity of the DI-Water directly after. Also consider drag in.

To eliminate chloride there are different ways, like others have mentioned, most success you will have with Ag2CO3, Ag2SO4 or Ag2O. If you really have lots of problems and you always have to dilute the solution, then might it would be helpful, installing a small electroplating cell behind your tank with an own pump and filtration circuit, use 1 or 2 stripes of silver anodes, as cathode you can use copper plates. Connect with a lab rectifier and let it run like this during your production and observe.

Just an input.

Regards,
Dominik Michalek
- Mexico City, Mexico
---
March 5, 2014
A. Sodium Thiosulfate will adjust the chlorine in your solution.
jeff massey
- decatur alabama
---
---
August 28, 2019
-- this entry appended to this thread by editor in lieu of spawning a duplicative thread
Q. Is there a way to lower the chloride ion if it is higher than 120 ppm?
James Dillow
- Oregon, Illinois USA
---
A. Hi James. The Canning Handbook says: "in the case of serious contamination it is usually necessary to empty the vat, clean the anodes, and make up new solution" :-(
... but I'm not sure that 120 ppm is 'serious contamination' if the target is 50 ppm.
Luck & Regards,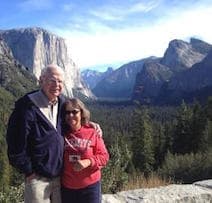 Ted Mooney, P.E. RET
Aloha -- an idea worth spreading
finishing.com - Pine Beach, New Jersey
---
---
August 28, 2020
Q. Dear all, my acid copper bath has high chloride ions and it is making my plating dull, so how can I reduce the chloride Ions in my bath?
Abhishek Thakur
- New Delhi, India
---
August 2020
A. C'mon cousin Abhishek. It isn't constructive to simply blow off all suggestions from 5 previous responders without comment and start over :-)
Tell us about your water analysis (after the water treatment system if you use one); tell us whether you use HCl as your acid activator and, if so, whether you have a closed loop DI on its rinse to keep the chloride out of the copper tank. If neither of these is the source, where do you think the chloride is coming from?
You are probably right that chloride contamination is the cause of your dull plating -- what is the chloride concentration?
Have you tried precipitating the chloride with silver sulfate as Janusz suggested? or the zinc dust in a separate tank as Geoff suggested? or with an electrolytic cell as Dominik proposed? or with sodium thiosulfate as suggested by Jeff? Thanks.
Luck & Regards,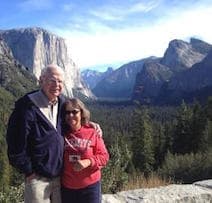 Ted Mooney, P.E. RET
Aloha -- an idea worth spreading
finishing.com - Pine Beach, New Jersey
---
September 3, 2020
Q. Dear sir,
Actually we are using Zinc Dust treatment to reduce chloride ions in our bath and I just want to know about it more precisely. On internet I didn't find anything related to Zinc Dust treatment in acid copper bath.
Abhishek Thakur
[returning]
- New Delhi, India
---
September 2020
A. Hi again. Geoff told us above what he knows about the use of zinc dust in acid copper, including the need to do it in another tank because otherwise the chloride will redissolve. Chris Owen told us in thread 11800 what he knows about it, including that if you don't do it in another tank and filter it, the precipitate would cause roughness until it redissolves.
This is a mutual help forum, and you've got actual experience using it -- terrific! So to keep the discussion going and maintain interest in it, please tell us what you have learned from doing so :-) Thanks!
Luck & Regards,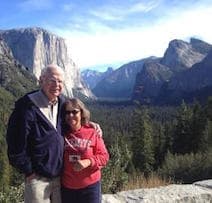 Ted Mooney, P.E. RET
Aloha -- an idea worth spreading
finishing.com - Pine Beach, New Jersey
---
---
November 9, 2020
How much zinc dust, silver sulphate or sodium thiosulphate [affil. link to info/product on Amazon] to be used for decreasing chloride level
Malik Ahmad
- Lahore Pakistan