60,000 Q&A topics -- Education, Aloha, & Fun
topic 4785p2
Polishing Silver with Aluminum Foil and Baking Soda
---
---
A discussion started in 2000 but continuing through 2020
---
2003
Have several old silver services from great grandparents and all are very tarnished. Unable to use hands due to arthritis. Is there an good dip the can be safely used without damaging my silver?
Laura S
[last name deleted for privacy by Editor]
hobbyist - Mobile, Alabama
---
2003
Tarn-X [affil. link to product info on Amazon]is the brand of instant, thiourea type, silver tarnish remover that I see everywhere.
Chris Owen
- Houston, Texas
---
2004
Why do you have to use HOT water with baking soda Al etc.., why not cold water?
Caitlin
[last name deleted for privacy by Editor]
student - Calgary, Alberta, Canada
---
2004
Almost all chemical reactions occur much faster at higher temperatures because of much higher ion mobility, Caitlin. Further, the only part of the baking soda which does anything is the part that is dissolved, and you can dissolve much more at high temperature than at low temperature. Good luck.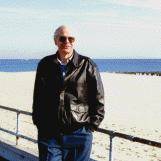 Ted Mooney, P.E.
finishing.com - Pine Beach, New Jersey
Striving to live Aloha
---
2004
I have old silver sugar dish and would like to know how much or the measurements of each ingredients to use to clean this. This was in the family for quite awhile and now I have it and would like to clean it up and display it.
Thanks,
Ann
[last name deleted for privacy by Editor]
hobbyist - Port Hope, Michigan, USA
---
2004
My husband and I had seen someone on a talk show cleaning silver with the water softener, aluminum pie plate, salt and hot water. We didn't have everything necessary and soaked the silver in warm water and ammonia. Nothing much happened. Then I found this site. We put aluminum foil in the bottom of the sink. Added salt and then grabbed some dryer sheets. The results were fantastic.
Helen W
[last name deleted for privacy by Editor]
- Cocoa, Florida, USA
---
2004
The reason this works for only some people is, hard water, you need to use equal parts Calgon water softener, from any grocery store, and same amount of it as the amount of Baking soda, like, 1/4 cup of each with the warm water.
It works real quick and sweet, only problem is Calgon is in a BIG box and costs like 10 bucks, but well worth it.
The hard minerals block the chemical action, you need soft water.
This is from a professional Jeweler. Good luck.
Jack P
[last name deleted for privacy by Editor]
- Calgary, Canada
---
2004
I found a precious metals cleaning plate and activator on skymall.com. Product number is 65593J
Judy M
- Lisle, Illinois, USA
---
2004
I want to thank everyone who has posted here; all the information has been extremely helpful. I'm an American residing in the coastal regions of Central Queensland, Australia. The weather here is quite humid, as I reside at the lower end of the Tropics. Much of my silver jewelry has become tarnished and regular polishes/cleaners available here were not doing the trick. So, I tried the aluminium, bicarbonate soda & boiling water, as suggested on this post, and it worked wonders. I only had to polish a few pieces that had tarnished very badly (large black sports) due to the salt air & humid temperatures. I will definitely be using this cleaning method again, as it is convenient, inexpensive and natural (no chemicals or abrasives involved).
Thank you everyone!
Doris T
[last name deleted for privacy by Editor]
- Freshwater Point, QLD, Australia
---
2004
This is a question for Dale Woika. From your chemical equation, I am assuming that the silver sulfide turns back to native silver and plates back onto the silver item. I have seen people suggesting you add salt to the equation. What does this do? I have some old silver plate items that I want to clean up, but don't want to remove any of the silver....
Jennifer P
[last name deleted for privacy by Editor]
individual - Vancouver, BC, Canada
---
2005
After reading through all the postings...can someone please just sum up the final answer...is it boiling water, aluminum and baking soda. I tried it without the boiling water (as the original post stated) and it did not work. Thank you!
Debbie
[last name deleted for privacy by Editor]
- Crosswicks, New Jersey
---
2005
Yep, it's getting long and raggedy, but unfortunately it can only be partially summed up, Debbie :-)
What can be said from general science principles is that the process cannot work without the aluminum, and that boiling water is much faster and more effective than cooler water. But some readers say warm water is fine, others say it has to be boiling; and some readers insist baking soda works fine, while others say the process only works with washing soda [affil. link to product info on Amazon], and one says you need water softener if your water is hard.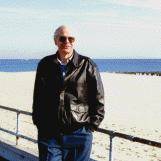 Ted Mooney, P.E.
finishing.com - Pine Beach, New Jersey
Striving to live Aloha
---
2005
I am very sorry Quik-Dip can no longer be found. I had a small bottle and cleaned my silver with it, my silver looked great. I had to call a friend to tell her about it and how it cleaned in such a sort time, well we both thought we would be able to purchase it some where local, but when I went on the internet I was surprised to learn they don't make it any more (like always -- when a household item is useful they stop making it, and it is a big loss).
Margie J
[last name deleted for privacy by Editor]
- Omaha, Nebraska
---
2005
You can also get Silver Dip [affil. link to product info on Amazon] online from walshbrothers.co.uk (in the US too, I think, as it has prices in both US dollars and GB Pounds). I've had no problems ordering stuff from US companies and getting it delivered to the UK, so I don't see why it shouldn't work the other way round...
LJ Ve
- Hampshire, UK
---
2005
Noxon 7 [affil. link to product info on Amazon]is available at Bed Bath and Beyond... not the dip but a 7 metal polish. cleans and shines...but, I do not see silver listed as a metal it cleans...
Another product made in CA a few years ago...stated on the label it had cancerous potential...I can't remember the name of it..but I will stick with Baking Soda and Aluminum and Hot Water.
Isis H
[last name deleted for privacy by Editor]
- Montague, New Jersey
----
Ed. note: For more about electrolytic cleaning of silver, please see letters: 14623 and 34314.
---
2005
I finally found the combination of products to dip silver
I have silverware that is so time consuming to clean, and I remember watching a show on 13 several years ago . If you combine in a pot silver foil on the bottom several tablespoon of salt and a large amount of water softener it really works I have clean silverware to prove it.
I can't give the exact amount of water softener but if you keep dipping and it doesn't work add more

I hope this helps
Karyn F
[last name deleted for privacy by Editor]
- Bloomfield, New Jersey
---
2005
Ted Mooney is partially right: Particles move faster at higher temperature (temperature is the average amount of kinetic energy in a substance). Faster particles mean more particle collisions per unit time. More particle collisions per unit time mean faster dissolution, reaction, and ion mobility.

Also, every reader should bear in mind that silver polishing cloths and silver cleaning dips remove silver from the object being cleaned: polishing cloths rub away the silver sulfide and some metallic silver. Commercial dips dissolve away silver sulfide. While only a small amount may be removed each dip, since silver will tarnish repeatedly, every time you dip tarnished silver, you will lose more and more silver (as the sulfide salt) to the dip.

The battery and aluminum foil methods described above reverse the silver sulfide formation, restoring tarnish to metallic silver WITHOUT removing any silver

To Jennifer P from Vancouver, the salt allows for electrons to flow easily through the solution, completing the electrical circuit needed for any electrochemical reaction such as this.

To everybody who had trouble with the aluminum foil method, make sure that a) the water is warm or hot, b) the silver item MUST be in contact with the foil, c) salt and water softener need to be added (see other posts above).
If it still looks a little tarnished or yellowish afterwards, try buffing with a soft cloth, as there may be bits of aluminum sulfide on your silver that will easily wipe off. Aluminum sulfide will either form on the aluminum foil or form flakes in the water and may coat the object but should be removable.

I found the following website, which is pretty useful
http://www.darylscience.com/Demos/Silver.html

David
Ph.D. candidate in chemistry, University of Michigan
David T
[last name deleted for privacy by Editor]
- Ann Arbor, Michigan
---
2005
I have read this thread worth great interest. In the late 60's/70's (hard to believe I'm this old) I learned from a friend that one could line their bathtub with aluminum foil and stir a bunch of Spic and Span in the powder form into the hot water as it was filling to get the tarnish off of my silver. As I slid the items into the tub they hardly had to touch the aluminum as they turned immediately into bright untarnished silver. As a middle school librarian I am aware of the science fair project of using Baking Soda and salt with the foil and hot water and I have done that with much success but it is not nearly as fast or effective as the powdered Spic and Span was. In fact nothing that I have seen since is as good but unfortunately one cannot find Spic and Span in a powder form anymore and I suppose if one did the composition of the product may have changed from the 60's/70's.
Jo C
[last name deleted for privacy by Editor]
- Charleston, South Carolina
Ed. note: Spic 'n Span [affil. link to product info on Amazon] is available by following the link, Jo We can't guarantee that there have been no changes to the formulation, but I did try this on one item today and it did seem faster than baking soda but harder on the hands -- Ted.
---
2005
Thanks for the great ideas. I, too, am revealing my age as I recall a "recipe" for tarnish removal that called for a product named "Soilax". As I recall, you lined the sink with foil, threw in a couple of cups of Soilax and poured in the boiling water. Dip the silver with tongs until you can comfortably reach in with rubber Rubber Gloves [affil. link to product info on Amazon].

I just tried a formula featured on a PBS helpful home hints series recently. Called for 1 tablespoon salt and 1 tablespoon water softener to 1 quart water and hot water. Did absolutely nothing until I added tons more salt and water softener and boiling water. When I put the boiling water in and dipped the silver, the water began frothing and giving off a metallic odor. I felt like I was making a witches brew.

Has anyone heard of Soilax or have I gone round the bend?

I have a huge silver wine cooler that is so tarnished it is embarrassing. My daughter has a silver tea set (I gave it to her so I wouldn't have to polish it). It is in need of a dip. Will be trying all your fabulous concoctions!
Joyce F
[last name deleted for privacy by Editor]
Internet Service Provider - Bellevue, Washington
---
2006
I had been looking for something to clean my "intricate" silver ... and had not wanted to pay for what seemed to be so many high priced cleaners that did not do a good job. I chanced upon your website and mixed up a batch of the aluminum foil, boiling water, baking soda, salt, and added a dryer sheet for good measure since we live in Florida where the water is so darn hard.

My silver is now so shiny that I almost need my sunglasses inside the house to look at it! Thank you, thank you, thank you. I will never clean silver any other way again!
Ginny S
[last name deleted for privacy by Editor]
- Orlando, Florida
---
---