Where the world gathers for
plating, anodizing, & finishing Q&As since 1989
Why Noxon Brass and Silver Polish (and Quick Dip) Disappeared
(
-----
)
Current postings:
Q. I have a large copper hood in my kitchen. Having tried several cleaners, I found that Noxon 7 worked best with the least amount of effort. Now I have learned that it has been discontinued. Previously, someone recommended Twinkle, but the copper tarnished horribly within days of application. Any suggestions?
Anne Daigle
- Lafayette
September 7, 2021
---
A. Hi Anne. In a field which has several dozen, maybe a hundred, competitive products, discussions of one product being manifestly superior to others can grow silly very fast these days ( huh? why?) when thousands of spambot computers are scanning the internet daily for mention of product lines & product names, then auto-posting or advising humans with vested interests to post (sometimes under fictitious names). So you can't quite believe the responses anyway :-)
But you can check the "Safety Data Sheet" /ingredients list for Brasso and other available products and compare them to Noxon 7; I don't think there can be a whole lot of difference.
Luck & Regards,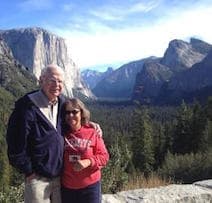 Ted Mooney
, P.E. RET
Striving to live Aloha
finishing.com - Pine Beach, New Jersey
---
A. I discovered Noxon in the military. While Brasso leaves a white-pink film that has to be cleaned out of the crevices, Noxon leaves no film. It also seems to start working immediately upon application.

I've been using it since the 70's for brass insignia as well as brass and other metal articles around the house.
Erik Wagner
Antique collector, ret Army Officer - Pittsburgh, Pennsylvania
---
A. I use Noxon to clean soap scum from shower. Works especially well on shower doors.
Hal Schmidt
- Colts neck New Jersey
August 10, 2022
---
---
---
Closely related Q&A's, oldest first:
2003
Regarding Noxon Brass & Silver Polish inquiries from Sally Chamberlain - Boulder CO (.) ["I've been looking for Noxon Silver Dip too, and can't find it. It works wonderfully..."] and Sandy Beagle, Beiseker, Alberta (+) [Quick Dip Silver Cleaner....I have been trying to find this ... in Calgary... (Made by) Boyle Midway...]
I have a bottle left over from the late Sixties of the Noxon product, and traces of the dip cleaner in a blank container. I forget its name, but Quick Dip sounds right. In 1973 I did a comparison between Noxon and Brasso (a good Canadian product) and found that Brasso [affil. link to info/product on Amazon] was superior in every aspect to Noxon. Consequently, I ceased using the Noxon, which explains why I have my last can to this very day. Brasso works by dissolution and abrasion, forming ammonia complexes with the tarnishing material, which its abrasive additive then removes easier than it would the pure tarnish. A water soluble oil then fills in the micro scratches to prevent them from immediately beginning to oxidize. Noxon worked much the same way, but had a lower content of both abrasive and ammonia, and took more effort to achieve the same results Brasso would deliver.
Their thiourea product (the silver dip) also had a successful competitor which is happily still in production. It is called "Twinkle" and is distributed in USA by the Drackett Products Company, Cincinnati, OH 45232-1988, phone 1-800-632-1684. It is a paste that's apparently almost all thiourea with perhaps a carrying agent. It is much more concentrated than any of the dips, needing only to be applied with an included sponge. It acts immediately to restore the shine. Should someone prefer a dip, dissolving some Twinkle in water will suffice but probably limit the shelf life. I did this experiment but went back to the paste.
None of the thiourea products will produce quite the polish of Brasso, but they are easier to apply by perhaps two orders of magnitude. With "Twinkle" and "Brasso" on the market, Noxon was doomed. I, too, hate to see a product disappear (Especially such as Antique Care, a furniture polishing oil that had no peers, and which I miss terribly! Anyone know about it?), but in the case of Noxon I hardly noticed.
I am a hobbyist but I used to make and sell the Texas Native Inertia Nutcracker. I retired from industry and am now chief judge of the municipal and magistrate courts of Columbus, Georgia. I still, however, keep a sharp eye on surface finishing products. Thanks for an excellent and most informative website!
Haywood Turner
extensive home hobbyist - Fortson, Georgia
----
Ed. note: Thank you for the great exposition of how copper polishes work, your honor.
---
2004
Brasso is used by the military every day because it is one of the polishes that tarnishes so fast, that they can see a difference. National Motor Museum, National Railway Museum and a host of other Don't use Brasso, or Noxon come to that and polish once a year, what's wrong with that? Any polish that contains ammonia or anhydrous will dissolve zinc, a component of brass and bronze, to make it redden, (That's the copper being exposed) within a day or so of being applied.
Steve Clark
custom polishing - Belfast, Maine
---
2006
Being in the electronics business, I have used Noxon Quik-Dip Silver Cleaner for years. I have found it works great for things OTHER than just silver. I have used it for cleaning corroded rotary switch contacts precious and non precious metal, tin plated pins etc and a host of other Non-silver items. Just dip the items and they come out bright shiny clean. Most of these small items do not lend themselves to cleaners in which you must physically rub and polish. Noxon Quik-Dip did it all, very well and without any effort. I cannot find any present day product on the market that comes even close to satisfying my needs. Such a pity Quik-Dip is no longer available.
Mike Johnson
- Fresno, California
---
2006
Try Goddard's Silver Dip [affil. link to info/product on Amazon] which is available only in England [Ed. note: thanks, Richard, it's also available from Amazon by following the link].
Richard Sage
- London, England
---
May 19, 2009
My restaurant has been using a liquid silver cleaner called Silvermate for over 15 years and it is, by far, the easiest and safest way to clean and polish silver in only about 20 seconds.
Bobby Blublanks
- little rock, Arkansas
---
July 29, 2013
Noxon is now owned by Reckitt Benckiser, a British company that has been buying up many of the US Household products that we all know. Guess they are the new P&G/Colgate Palmolive/Dow Chemical company.

They not only own Noxon, they own Air Wick, Easy-Off, Optred, Amphyl, Finish, Resolve, Brasso, Glass Plus/Jet Dry, Rid-X, Calgon, Lanacane, Sani-Flush, Calgonite, LiceMD, Cepacol, Lime-A-Way, Scalpicin, Clearasil, Silvo, Cling Free, Lysol, Spray 'N Wash,d-Con, Lysol I.C., Strepsils, Delsym, Masterpiece Metalist, Veet, Dettol, Vivid, Dip-It, Mop & Glo, Woolite, Mucinex, Easy On, Old English and Durex.

The company has a market cap over $50 Billion.

Noxon isn't dead by a long shot.
Ted Bibbo
- Bradford, New Hampshire, USA