Where the world gathers for
plating, anodizing, & finishing Q&As since 1989
-----
Nickel-Chrome Plating on ABS Plastics
2000
Q. Dear Sir,
We are doing Nickel Chrome Plating on ABS Plastic. We are giving a minimum 20 microns thickness of copper undercoat using acid copper bath.
We are facing a serious problem of streaks (wavy, thread-like, discoloured deposit) in copper plating, whatever combination of additives are tried we are not being able to eliminate this problem.
We would like to know what is causing this defect and how to prevent it.
Yours faithfully,
Dr.B.S.Suresh, Sr.Manager-Tech.
- Bangalore, India.
---
2000
A. Dear Dr. B.S. Suresh,
Plating on Plastics is a huge subject to discuss/trouble shoot in four sentences. Ok, here goes. The organics in Bright acid copper can do some strange things at high current density areas like step plating and something I know as chicken tracks. This can be do to an imbalance of the brighteners and the only cure is to carbon treat and start over with additives you know to be good. But, I don't think that this is the problem. I think you need to look at the stress in the ABS plastic after molding and in the cycle before plating.
Regards,
Fred Mueller, CEF
- Royersford, Pennsylvania
---
2000
A. I do think that your copper brightener system is out of balance and as Fred recommended you should treat the solution with carbon in order to eliminate the brighteners and then start adding the brighteners according to manufacturer's instructions. In order to check Fred's idea that your problem is related to stress, you should preform a Hull Cell test on your copper solution and then see whether the problem is related to the copper solution imbalance or to stress. (I put my money on the copper solution).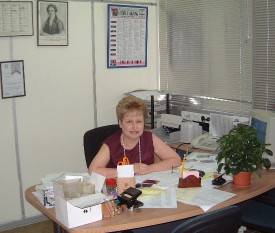 Sara Michaeli
Tel-Aviv-Yafo, Israel
---
2000
A. I'm sorry if my reply was not clear. The stress I was taking about is in the plastic and not the plate. Plastics for plating can: get a "skin", have areas that swell and etch differently, become directional with flow lines, etc. This just sounded like a flow problem to me. And, as we know, the plate mirrors the surface it covers.
Regards,
Fred Mueller, CEF
- Royersford, Pennsylvania
---
2000
A. Dear Mr Suresh, We have done a lot of plating on ABS and I have faced this problem with the brightener Chemistry currently available. If you are confident about the Chemistry then fine or else contact me for a much newer better brightener system being sold and serviced by us to at least 90 odd ABS platers in Bombay. Be forewarned however that it is very expensive but good things don't come cheap. Also check your phosphorized Copper Anodes which may have too high Copper ratio. regards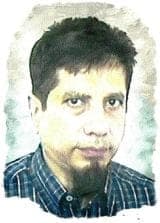 Khozem Vahaanwala
Saify Ind

Bengaluru, Karnataka, India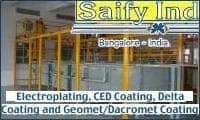 ---
2002
A. Sir,
The streaks and lines you refer to during copper plating on plastics is defined as process burns, it happens in electro plating when the current density is very high, i.e. you have exceeded the over potential. In case of electroless plating, the process burns you have got due to deposition is due to the additives, if you can send chemical composition of additives I would be of much help, and I get data for my research too.
Prabhakar
- Tamilnadu, INDIA
---
September 7, 2008
A. Hi,

I think the problem has a simple solution.

step 1) try plating at a lower amperage and if the problem resolves itself then there is a shortage of sulphuric acid in the bath.

2) pack your filter with 100 grams of activated carbon and run the filter 6 hrs before starting the copper process.

regards
Ravi Mohta
plastic electroplaters - Calcutta, West Bangal, India
---
May 9, 2011
Q. Dear Sir,
I have a question why we get peel off problem in thermal test, only on those parts which have large flat surface (like Grill), please suggest solution and root cause of this problem.
Prashant Jadhav
Hobbyist - Vapi
---
December 13, 2012
A. Try using an immersion copper stage immediately before the acid copper such as Cuprostar IC (manufactured by Enthone).
If the rinsing is poor between electroless nickel and copper then you can see wavy lines north to south on the racks. This product should help overcome it. The alternative is a 'redding up' bath immediately before the acid copper of around 10 g/l Copper Sulphate and 10 ml/l Sulphuric Acid, Immersion time 30 seconds to 1 minute, room temperature. Good Luck!
Steve Grimsley
- Walsall, West Midlands, UK
---
---
June 19, 2013
Q. I work for an injection molding company in Northern Ca. We are processing ABS parts for cosmetic application. Slot Machines. We feel we are using good molding practices but our plating company is still experiencing plating adhesion problems. Nickel over ABS.

We have two molds one has a fine texture the other has a high polish like an A2 finish. The polished or smooth parts plate perfectly. The textured cavities fail the thermal cycle test.

The process is exactly the same! Is this a design problem? Process problem? Any suggestions are welcome.

Thank You
Mike Adams
Process Supervisor, Plastics Dept. - Chico, California, U.S.A.