Live! From beautiful Pine Beach New Jersey: Welcome to the world's most popular metal finishing website
topic 46268
Gold plating specifications - why is plating bright vs. matte?
A discussion started in 2007 but continuing through 2018
2007
Q. We have a part for which we specify gold plating for an electrical contact simply as "hard gold, 10 microinches". The substrate material is phosphor bronze, 1/4 hard.

The latest batch arrived from a new vendor with a matte finish instead of the bright finish that we have been used to. The plating thickness measured correctly at 10 microinches.

Questions:
1) Does a matte finish indicate that there may be something wrong or with the plating process that was used?
2) Is it usually necessary to specify "bright" or "matte" finish?
3) Can someone suggest a more thorough plating specification that would cover all necessary information?

Thanks!
Matt Carson
engineer - Guilford, Connecticut
---
July 18, 2011
Q. I am in need of plating some idols in gold. Is it cheaper to do it myself using brush plating method (the largest is 18 inches high) or should I give it to a professional plater?
RFQ: If I am doing brush plating, where can I get the kit in India and detailed instructions? Suppliers can mail me.
Sankara Menon
- Cochin, India
---
How is this watch dial finished?
June 22, 2015
-- this entry appended to this thread by editor in lieu of spawning a duplicative thread
Q. Hi all,

I'm wondering what is involved in finishing brass (I presume it's brass as this is the standard dial material) to make it look like this Nomos watch: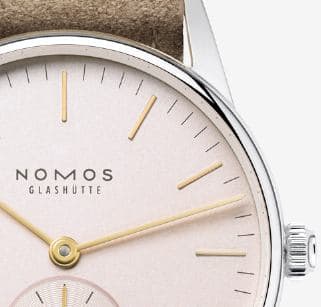 The manufacturer's website mentions plating with gold and silver, and 'galvanising' but it's a much softer, more matte finish than plating I've seen before.

Does anyone know how it's done?
Lewis Thomas
designer - London, UK
---
---
Gold plating from tetrachloroaurate [AuCl4]
October 8, 2018
Q. My question is regarding brightening additives for decorative plating.

1. The article below shows some additive mixtures, but only for Potassium Gold Cyanide. Would it be possible to use the same mixtures for Tetrachloroaurate (Gold dissolved using Aqua Regia?)

2. Is a nickel underplating enough to obtain jewelry brightness, or do you need have the additive mixture?

http://paperity.org/p/3954099/bright-gold-electroplating-solutions
Kevin Mac
Gold Plating - San Jose, California, USA


If you have a question in mind which seems off topic, please Search the Site