topic 46160
Can we do powder coat on top of powder for rework
A discussion started in 2004 & continuing through 2017
(2004)
Q. Hello People,
I will really appreciate your help, just want to place this question: What is the best way to rework the powder coating (electrostatics)? or a website where can I consult.
Kindly,
Eliseo
[last name deleted for privacy by Editor]
- Juarez, Chihuahua, Mexico
---
---
(2007)
Q. I have cured powder parts that for what ever reason need to be reworked. Can I just put on another layer of powder without stripping off the first layer? Are there down sides in doing this?
Dave. Stewart
QA - Bowling Green, Kentucky
---
---
March 25, 2014
-- this entry appended to this thread by editor in lieu of spawning a duplicative thread
Q. How is the reworking method for thermosetting powder coated paint?
Nihal Pathirana
- Ja Ela, Sri Lanka
---
---
---
February 3, 2016
Q. Hi, I have just had my Mongoose bmx bike frame powder coated and very happy with the finish but not happy with color, do I have to sand blast again or can I change colors without without sandblasting? I would appreciate any advice on this. Thanks Aussie Ray
Raymond Peters
- Melbourne, Victoria, Australia
---
June 6, 2016
Q. If a part was already powder coated. Can I add a second layer of powder coating but with more texture. what are the pros and cons
JOSH SNYDER
- IRVINE, California, U.S.A
---
---
August 30, 2016
-- this entry appended to this thread by editor in lieu of spawning a duplicative thread
Q. Getting parts powder coated and we have noticed the thickness varies from 35 - 50 micron. I contacted the powder coater and he said he would coat them. We require 60 -80 micron. We are using a Matte finish powder. Is re-coating product satisfactory from a performance and appearance point? What are the options?
FRANK KAISER
BUYER - SYDNEY
---
---
October 8, 2016
Q. Sirs,
I had a question about powder coating in full-matting; the clients use this coating. Reworking cause second coating peel off, first coating is normal. I checked my client's devices which oven temperature is normal. What reason cause second coating peel off? I look forward to answer by you, thanks.
Rishana Chen
- Taiwan,Tainan
---
New powder coating over old
June 28, 2017
Q. Hello Everyone My first post here!

I have a large powder coating contract with a local city government. There are about 100 pieces largest is 32 8 ft long 400+ pound park benches and a bunch of 22 and 32 gallon trash cans. These item were powder coated new 15 years ago. 90% of the powder is still attached very solid with a mill thickness between 2 and 5. My plan is to sand blast any and all rust and loose powder coat off and powder coat over the old powder. This is the client's idea to keep the cost as low as possible. I have never powder coated over old powder before ...is there any special pretreatments required? Should I have the old powder coat tested for compatibility of the powder going over the top?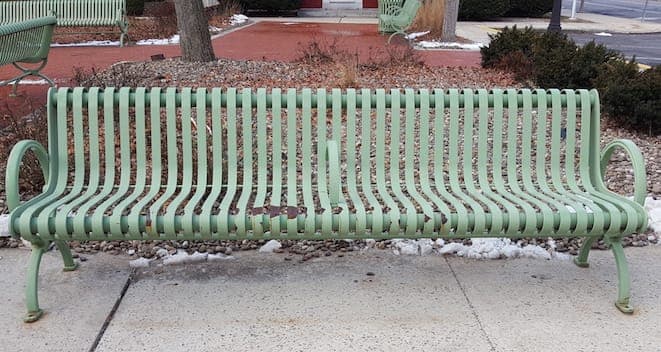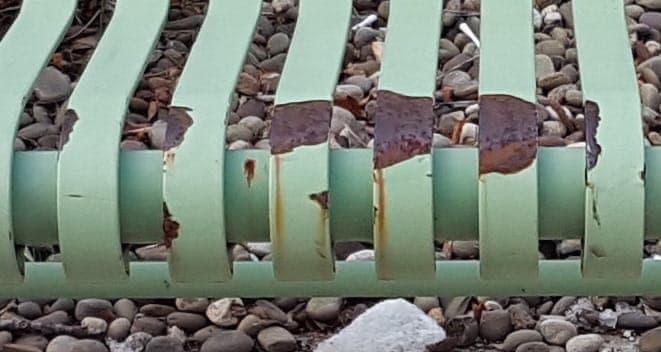 Randal Moreland
- ROMNEY, West Virginia


This public forum has 60,000 threads. If your question seems off topic to this thread, you might prefer to search the site: