World's #1 finishing resource since 1989
No login needed: Chime right in
topic 37637
Re-curing powder coat
Please see also --
• Topic 52691 "Test to determine if powder coating is fully cured"

• Topic 15333 "MEK/Solvent Rub Test? Cure Tests"

• Topic 46160 "Can we do powder coat on top of powder for rework"

Current question and answers:
December 16, 2020
Q. "Trying to create a nice black gold look with powder coating"

Hi all, as the title says, I am trying to create a black gold look. I am very new to powder coating and I have powdered a black chrome plated part with gold candy and it came out beautifully.
But since then I have tried to emulate this by first using Prismatic Powders 'ultra black chrome' followed by their 'gold candy' but the ultra black chrome always seems to bleed into the top coat. I have tried to extend my cooking times but it still happens. Does powder need a further curing time after cooling to gain successful top coating results, or am I doing things totally wrong.
Any help and advice is very much appreciated and thank you in advance.
Ian Mason
- London UK
---
December 2020
A. Hi Ian. I looked at the specs, etc., on Prismatic's website and their powders seem chosen to be used the way you are using them, i.e., the 'ultra black chrome' is one of their base coats and the 'candy gold' is one of their top coats.
My problem is that, to me, black chrome plating is a highly reflective layer well-suited to further tinting with a translucent candy coat ... and I'm just not sure that the 'ultra black chrome' is. So it's difficult to know whether the black is indeed not fully cured or whether the problem is an unreasonable expectation of the look of this two-layer powder coating finish. Send a pic of one or both of the finishes to mooney@finihing.com for posting here.
Luck & Regards,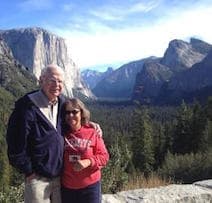 Ted Mooney, P.E. RET
Aloha -- an idea worth spreading
finishing.com - Pine Beach, New Jersey
---
December 17, 2020

Thank you Ted, I realise that the results will be far from perfect compared to the black chrome plate version but the basecoat is still bleeding into the topcoat, I think that I'll try again tomorrow with even longer curing times, every time I try a piece and it's not right I throw it in the pot of chemical stripper, so I have no pieces to photograph at the moment, if I had a cost effective way to produce a chrome effect then I'd use it, I've looked at the various kits that use the distilled water but it seems expensive for what it is and the shelf life is not very long.
Ian Mason
- London UK
---
---
---
Previous closely related Q&A's starting in:
2005
Q. We powdercoat aluminum parts and we have discovered a potential undercuring problem (fairly bad chipping on contact with hard objects and unsatisfactory cross hatch adhesion). While we are also exploring the possibility of contamination, does anyone know the protocol on "re-curing"? Can I send the parts back through the oven for additional cure time and achieve the same results as a complete 1st cure? I have done studies and found the cross hatch adhesion and impact resistance has greatly improved with re-curing, but I just wanted to make sure I wasn't "missing" something.
Roger Downs
coater - Akron, Ohio
---
2005
A. Thermo-setting powder is the complete opposite of liquid paint when considering the baking cycle. Under cure of powder will be apparent by a brittle film where as a liquid paint film will be soft and pliable. A powder film will withstand over baking much more than a wet film. The following simple coin check will show this: on completion of the baking cycle find an area of coating that cannot be seen when in situ. Grasp a coin and drag it across this surface (may require some pressure) suffice to cause some damage.
An under-cured powder film the gouged line will be jagged and smooth in the case of a liquid film. Sufficient cure has been achieved in the case of a powder film when a smooth groove is apparent. Over cure is rarely seen in powder coating and this is noticeable by a colour change where as even slight over cure with liquids will result in brittle films.
I would suggest in your case a 10-15% rise in temperature would overcome your problems and don't forget the more mass you put through your oven then longer or higher stoving schedules will be required.
Terry Hickling
Birmingham, United Kingdom
---
2005
A. Roger, yes, if the paint is under-cured you can put it through the oven and cure it again to obtain a full cure, most powder paints can handle a double full cure without the over-baking causing cosmetic problems.
But the results of your test show that you have been under-curing your paint all along, and things are getting worse. You need to put a temp tracker through your oven(s) immediately to find out if you have an equipment or process problem. Your paint supplier should have one(if you don't) and will run the test for you.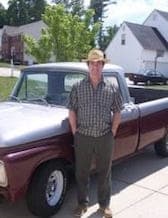 Sheldon Taylor
supply chain electronics
Wake Forest, North Carolina