60,000 Q&A topics -- Education, Aloha, & Fun
topic 15333
MEK/Solvent Rub Test? Cure Tests
A discussion started in 2000 but continuing through 2019
2000
Q. I'm still in desperate need on information regarding "rub" testing of powdercoat samples. I have checked the ASTM website, but no luck ... Does anyone have ANY information related to this? Thanks, Andrew.
Andrew Lawler
- Burlington, Iowa
---
2000
A. You can get a test kit and instructions from any powder paint company. The test is used as a rough indication of cure on coated parts.
DO NOT try to draw conclusions from the test results without knowing what a successful panel looks like. Different powders respond differently to the MEK / methyl ethyl ketone solvent in the test, and you'll have to compare results to a known good panel.

Jeff Watson
- Pearland, Texas
---
2000
A. Andrew,
The Powder Coating Institute has several Standards for powder coating and the MEK Cure test is one of them. It is on the Hand Book for Finisher's recommended procedure #8 or you can reach The Institute [at 2121 Eisenhower Avenue / Suite 401 / Alexandria, VA 22314].
Good Luck!
luis a. tapia
- brazil
---
---
2002
Q. Could you please tell me what are the ways powder coat can be tested for cure or percent cured. Thanks.
Julie Clapero
- South Haven, MN, USA
---
2002
A. One rather esoteric method I have used is to follow the polymerisation reaction of acrylics by fingerprinting it by FTIR spectroscopy. Depending on the polymeric coating, a crosslinking peak may be identifiable and used to determine the percentage of crosslinking that has occurred.

Trevor Crichton
R&D practical scientist
Chesham, Bucks, UK
---
2002
A. Generally speaking, the industry standard is the M.E.K. Cure Test: This test is used to determine if the coating is cured. Wet the applicator swab generously in the M.E.K. (Methyl-Ethyl-Ketone) bottle. Use a stiff shaft applicator, preferably one that has a wooded shaft. Plastic and/or paper shafts will deteriorate rapidly, potentially affecting the outcome. With the thoroughly soaked swab, rub a small, one-inch length area of the coated part surface with approximately (50) double-rubs. A double-rub consists of once up the coated surface and once back as if erasing a pencil mark.
There should be little transfer of color to the swab tip. If there is, the powder is probably not fully cured. (Note) Some TGIC's leave more color than other properties while epoxies should not leave any.
Generally, a person at the cure end of the operation takes parts off the system at predetermined intervals for evaluation. Record sheets should be filled out to track the history of the performance. In this way, it will be obvious to anyone who looks at the information provided to determine if there is a trend started or if something in the system is starting to fail or failed.
Note that undercured paint will have a lower value of pencil hardness than properly cured paints.
Remember that there are different oven types also to cure powder. Certain part types will dictate a preference to a certain cure oven. The process considerations are:
Product: Size, configuration, mass, temperature limitations.
Conveyor: Method, product holder, line speeds.
Powder: Formulation type, thickness, cure profile, color, gloss, tests for cure.
It is really imperative that you set up some form of program to run a oven profile at given intervals to insure your oven is within the powder manufacturers specification. The powder manufacturer can also send you fully cured test/Q-panels for you to test yours against to see if they match the MEK test.
Bob Utech
Benson, Minnesota

A Guide to High Performance Powder Coating
by
Bob Utech
[affil. link to Amazon]
---
---
To minimize search efforts and to offer multiple viewpoints, we combined previously separate threads onto this page. Please forgive any resultant repetition, failures of chronological order, or what may look like readers disrespecting previous responses -- those other responses may not have been on the page at the time :-)
---
---
Solvent Cure Test
2003
Q. I need to know a method test or procedure to use MEK; I recover my pieces with coating and I want to know if this pieces have a good cure.
Paulo Cesar Rivera Cano
automotive filters - Monterrey, Nuevo Leon, México
---
2003
A. The most common method is wet a piece of cheese cloth with MEK / methyl ethyl ketone and rub the part. A good cure is 100 plus rubs.
Ronald Zeeman
- Brampton Ontario, Canada
---
2003
A. 100 rubs of MEK sounds a little severe to me. I have dealt with many customers of the lawn/garden, automotive, office furniture and appliance persuasion without crossing an MEK cure requirement exceeding 20 double rubs.
Andy Peal
- Grand Rapids, Michigan
---
---
To minimize search efforts and to offer multiple viewpoints, we combined previously separate threads onto this page. Please forgive any resultant repetition, failures of chronological order, or what may look like readers disrespecting previous responses -- those other responses may not have been on the page at the time :-)
---
---
MEK Test
February 7, 2008
Q. Could you please tell me if there is any specific bibliography (including standards) concerning the evaluation of cure degree of organic coatings by the MEK cure test? Thank you so much.Is there any better test for evaluating the cure degree besides FTIR?
Maria Rosario Costa
Public Laboratory of coatings characterization - Lisbon, Portugal
---
February 15, 2008
A. If I well understand your question, here is a response
CURE TIME can be determined by the HOT PLATE Technique.
It consists to heat up your polymer and observe the time when such material starts to do kind of treads.
Jose Castellanos
- Minneapolis, Minnesota, USA
---
February 19, 2008
A. Dear Maria,

I believe that you are interested in the type of testing carried out when the coater has already applied a coating to a substrate -- this can be a liquid paint that is air-dried, catalysed, baked or powder coating that has been baked. To ascertain if full cure has been achieved, then certain physical testing by the laboratory is necessary.
1) MEK rubs: Cheesecloth, cotton wool swabs soaked in MEK / methyl ethyl ketone and used to rub the surface of the coating. This can be 50 or 100 double rubs. The affect upon the coating (Softening, dulling) is noted against an acceptable laid down standard. This standard may be set by the customer the applicator or a Standards Committee for that industry.
2) Pencil hardness: Coating must withstand the pressure of pencil gouging within certain set parameters using pencils with hardness H & HB (could be H-2H).
3) Mandrel bend test.
4) Impact testing using a falling weight.

For more information on testing type "Paint testing" into Google.
Terry Hickling
Birmingham, United Kingdom
---
---
Can I do M.E.K. rub test on just the masking tape to avoid hurting the part?
May 24, 2019
Q. Can I perform an accurate M.E.K cure test on the powder on the high temp masking tape used on the part? I am coating heavy cylindrical steel parts and don't want to ruin the finish. I am using a radiant oven and suspect over cure on steel components welded to the cylinder and under cure on the cylinder itself. Preliminary testing on the tape indicates full cure.
Tom Spear
job shop powder coating - Racine, Wisconsin, USA
---
June 20, 2019
A. You cannot expect overspray on masking tape to be representative of the coating on the material.

Testing the cure (using MeK) on the masking tape will give erroneous results.

Cure is a function of temperature and time.
Whether radiant or convection heated, the metal substrate must get to the cure temp for the cure time. Tape will not heat at the same rate as the metal. Tape is largely insulating, whereas metal is largely conductive.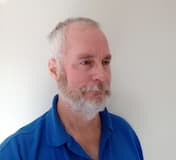 Geoff Crowley
galvanizing & powder coating shop
Glasgow, Scotland