60,000 Q&A topics -- Education, Aloha, & Fun
topic 4564
Electropolish 4340 Steel?
A discussion started in 2000 but continuing through 2019
2000
Q. I have been tasked to help our customer with a problem part. We manufactured a prototype part from 1" diameter 4340 steel. It has a tapered bore thru the ~ 2.20" length and has a series of .017" wide slots running lengthwise most of the length of the part. When you look thru the part it looks like very fine "fins" along the I.D. The Slots were wire EDM'd and the part was subsequently Ion Nitrided and "Steam Treated" for wear resistance and corrosion resistance. Problem is, the surface finish in the slots is too rough and snags the yarn which must pass thru the part (very fine fibers). I can stand opening up the slots by only ~ .001-.002 and thought about using the help from a photochemical etching guy but he does not know how to remove the "Steam Treating" (oxide) without damaging the part.
Any ideas on how to A. remove the oxide , or B. improve the surface finish in the slots in some other way? C. Can this part be electropolished (selectively?)
Thank you!
Jim
Jim Brang
West Melbourne, Florida, USA
---
2000
A. The best way to approach this problem is with a "chemical polish". It is non-electrolytic and produces excellent results on mild steel. It is available from several sources.
Dan Weaver
- Toccoa, Georgia
---
2000
A. Jim:
A. I don't believe chemical polishing can handle that job. Our company has electropolishing solutions for steel. We also have some experience with 4340.
Regards,
Ed Bayha
Metal Coating Process Corporation - Charlotte, North Carolina
---
2000
A. I know that a company in Texas has very good luck electropolishing the bores of rifle barrels (mostly 4140). There shouldn't be too much difference between 4140 and 4130. Good Luck.
Howard Bailey
- Flagstaff, Arizona
---
---
Passivating 4340 Stainless Steel
November 8, 2019
Q. Hi guys, I'm currently working on some 4340 stainless steel parts but I haven't been able to find the right way to passivate them it's really hard, I'm following the AMS2700 [link by ed. to spec at TechStreet] guidelines but I can't make it work since the results are really bad, the parts are coming out from the bath all dark with this kind of smut all over them, I'm currently applying the type II nitric acid plus 2 to 3% v/v sodium dichromate.
Can someone guide me in the right direction please, I will appreciate it. Thank you in advance, best regards.
Hassan Tello
finishing - Anaheim California, USA
---
November 2019
A. Hi Hassan. I think the main problem here is that you are calling 4340 "stainless steel" whereas it is a low alloy steel, not a stainless steel :-)
I'm not the stainless sheriff, but various sites say that a stainless steel must have "greater than 10%" / "11% or more" / 12-15%" chromium. There may be some highly specialized chemical formulations and operating conditions which can to some extent or other passivate or electropolish 4340 steel, but you're surely right that it isn't easy. But even if you accomplish it, what shall be your basis for calling it passivated or electropolished? When those terms are used there needs to be some performance expectation, not a mere claim that you exposed the parts to certain chemicals.
If I were you I might move directly on to trying to electropolish rather than passivate because after you achieve whatever is your goal for finish and appearance, now you have the problem of hydrogen embrittlement to deal with. You probably will not have achieved substantial corrosion resistance by passivation, but I think it's possible that electropolishing might measurably improve corrosion resistance :-)
Regards and good luck,
Ted Mooney, P.E. RET
finishing.com - Pine Beach, New Jersey
Striving to live Aloha
---
November 11, 2019
A. I agree with Ted. Even-though we have some cool methods of passivating 400- ss (as we call it, or "surgical steel", if parts are stored not in the proper way, rust will appear sooner or later.

Electropolishing is the best way to create thick passivating layer on the surface of 400-series steel.

Barrel or basket electropolishing is the cheapest and fastest way to create strong anti corrosion layer.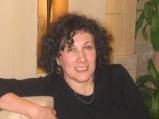 Anna Berkovich
Russamer Lab

Pittsburgh, Pennsylvania
---
November 19, 2019
A. Indeed, 4340 is not a stainless grade.

Electropolishing increases corrosion resistance by virtue of the smoother surface (so does mechanical polishing), NOT the same as the passive chromium oxide layer that you get on stainless steel by removing iron from the surface in a citric acid or nitric acid passivation bath.

Ray Kremer
Stellar Solutions, Inc.

McHenry, Illinois
adv.: Anodizing Questions? Need Personalized Help?