Where the world gathers for
plating, anodizing, & finishing Q&As since 1989
-----
Proper galvanizing kettle & furnace design

TUTORIAL:
(to help readers better understand the Q&A's)
This thread is about the design of hot-dip galvanizing kettles (tanks) and their furnaces (heating facilities). Hot-dip galvanizing is a metal finishing process where the central step is dipping steel parts into an open-topped tank of molten zinc. When the parts are lifted out, the zinc cools and solidifies as a coating on the parts.
Because of the large size of these kettles, the high temperature of the contents, the significant weight of molten zinc compared to water, the need for very even heating, the tendency of the steel walls of the kettle to react with the molten zinc, and probably some other factors which the editor (who is not a galvanizer) is not familiar with, the design of galvanizing kettles and furnaces is not trivial.
Even many highly experienced galvanizers and galvanizing consultants are unwilling to attempt the design and fabrication of these items, but are content to leave it to a small number of specialists. Thus, although questions are asked in this thread, the answers offered may not be fully satisfactory to the questioners :-)
Current postings:
April 6, 2019
Q. Hi, I'm going to design hot dip galvanizing but I have some questions which I can't find the answers to. I'll highly appreciate your comments and suggestions:
1) is there any need of a fan in furnace? The dimension of furnace 13 m L * 1.8 m W * 0.7 m H and the kettle dimension is 10 m L * 10cm W * 0.7 H
2) where should I allocate the exhaust of the furnace
maryam ma
- tehran, iran
----
Ed. note: I'm sure your furnace is more than 10 cm wide, Maryam -- please help us fix the typo.
---
April 12, 2019
A. You will do really well to not design your own galvanizing kettle and furnace; most people cannot, and they get experienced designers to do the job.
The basic questions you ask suggest little or no experience in the matter, and it is a serious matter to design a system to melt and hold molten many tonnes of zinc.
The dimensions you quote for the furnace and kettle sound impractical from an operational viewpoint.
I strongly suggest you get some design help from an experienced designer. There's a lot more to this topic that you obviously don't know and won't easily discover by accident.

Geoff Crowley
Crithwood Ltd.
Westfield, Scotland, UK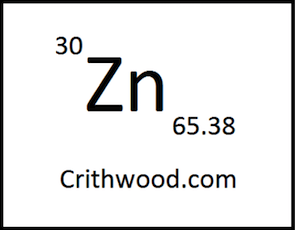 ---
August 15, 2021
The dimensions of your proposed kettle are unusual at only 0.7m deep. This could be problematic to heat effectively.
The exhaust is normally located at the low end of the furnace. You asked about a fan, but didn't specify what purpose. A fan is often required for combustion air, but this depends on the firing method. If high velocity burners, then a fan is required. If flat flame then maybe a fan is required. If you mean exhaust fan then this too depends on the burner type. High velocity burners don't usually require an exhaust far, but that depends on the exhaust duct length.
Designing a galvanizing furnace isn't easy, and doing it for yourself isn't recommended.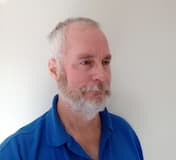 Geoff Crowley
Crithwood Ltd.

Bathgate, Scotland, UK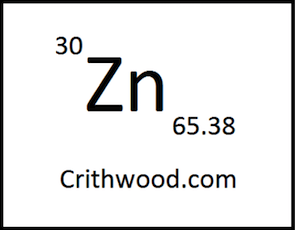 ---
August 11, 2021
Q. You finish the furnace?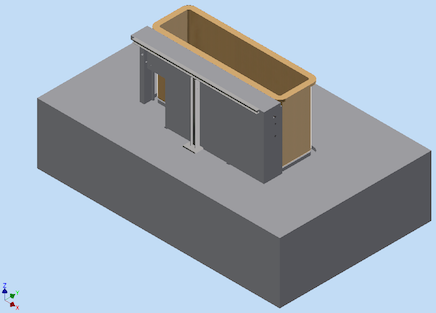 george condurat
- Bucharest, Romania
---
August 2021

Hi George. I doubt that Maryam is monitoring this topic 3-1/2 years later, but if she has maintained the same e-mail address we'll advise her of your posting. I don't understand what you're trying to ask or tell us with that drawing though :-)
Luck & Regards,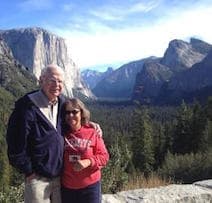 Ted Mooney
, P.E. RET
Striving to live Aloha
finishing.com - Pine Beach, New Jersey
---
August 21, 2021

A. Dear Sir.

Size of Kettle selected by you looks unpractical. Better hire some consultant and design economically your furnace according to your basic requirements of production and type of materials which you are going to be galvanize.

adv.
We are India base company deals in Design, Consultancy and erection of entire hot dip Galvanizing plant; you may contact us
Ilesh G Vyas
Gunatit Builders

Manjalpur, Vadodara, Gujarat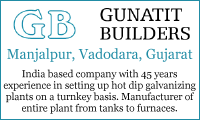 ---
---
↓ Closely related postings, oldest first ↓
---
---
2007
Q. Dear Sir,

I've been following articles on hot dip for quite a while.
One thing that I'm still confused about is the proper heating method of the kettle.

It is said that it need to be heated on the sides, using 2 high velocity burners on 2 diagonal corners.
Does this mean that the burners impacted the side walls directly? doesn't it cause hot spots? or perhaps it should be fired parallel to the side walls?

In another post: Looking from above the hot exhaust gases circle in the furnace around the kettle until exiting near the bottom of the furnace.
How does it circle around the kettle? I mean, the exhaust is located at the opposite end of the burners, right? so after passing the side wall, it just exit through the exhaust located at the bottom end, right?

Any insights would be greatly appreciated.
Regards,
Hartarto Ciputra
Production Manager - Indonesia
---
2007
A. The most common and most efficient burner type these days is high velocity, pulse fired.
Typically one (or more) burners are placed at 2 diagonally opposed corners. If more than one burner, then one above the other down the corner.
The burner flame is not directed at the kettle wall, rather parallel to it, along the chamber called the furnace, which encloses the kettle. The kettle is sitting inside the furnace, which is an insulated box.
Where say 2 burners are used, one each end, then they are places about 1/3 down the kettle wall.
The exhaust outlet is lower than the burners, actually right at the base of the furnace. It can be on one end, or sometimes in the middle of one wall.
This arrangement sees the hot gasses, products of combustion of the burners swirling round the kettle but traveling downwards also until they exit the exhaust vent.
The kettle wall is also protected by a heat shield of some type to prevent radiant heat from the flame overheating the kettle locally. In this way the kettle is heated mainly by the hot gasses, partly by IR off the inside of the furnace, from its inside surface. The heat shield varies with supplier, some use insulating blanket glued to the kettle, some metal plates spaced off the kettle wall by perhaps an inch or 2.
Looking from above the flow of hot gas would be from burner along the long wall of the kettle, round the corner and across the short end, then combining with the flame of the other burner and doing a similar course down the opposite long wall. All the while the gas is also traveling down the kettle wall, while spiraling round, heading towards the outlet at the bottom of the furnace.
Efficient systems then have a heat exchanger outside the furnace to capture some of that heat from the exhaust gas and use it for some other process, for example heating flux tank or a degreaser.

The design parameters of a kettle are not easily guessed. As someone else has said, designing a kettle is not a "do it yourself" project. Find a designer who has been designing kettles for a long time and who has many working examples of their design still in service.

Geoff Crowley
Crithwood Ltd.
Westfield, Scotland, UK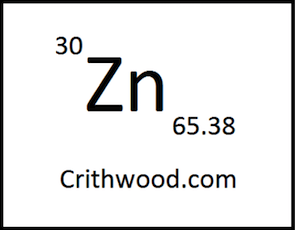 ---
2007
A. Dear

Furnace design is very critical job , and its better to consult an expert consultant for the same work.

In India we have refractory base Indirect type furnace with four burners each at longitudinal side. In this design no direct heat will touch to the kettle, only hot gas will touch to the kettle and melt the zinc. Initially it takes time to melt the zinc ( only for first charge ) then you will get continuous required temperature.
Ilesh G Vyas
Gunatit Builders

Manjalpur, Vadodara, Gujarat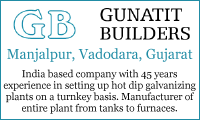 ---
---
September 18, 2012
Q. We have a hot zip Galvanizing pot-length 9 m x 3 m (Height) x 1.5 m (width) -- fired with 4 units of diesel fuel burners. On the front side 2 burners (burner no 1 & 2) and on the rear side 2 burners (burner no 3 & 4) and each blower at the front and rear side. Previously we switched on alternate burners, ex: burner no 1 and burner no 3 and 2 blowers. But with this way we lost too much heat energy due to much of air from these blowers. But currently we change the system, with one side burner in operation ex:
Burner 1 and burner 2 with 1 blower-for 6 hours and then to burner 3 and burner 4 for 6 hours.

I have a question:

1) With switch on 2 burners and 1 blower for 6 hours will it cause overheating problem to the kettle pot?

Thanks/regards
Paramjeet Singh
galvanizing - Rawang,Selangor, Malaysia
September 19, 2012




A. It is always better to have all 4 burners operating and adjust the fuel input based on the heat required. This way the heating will be uniform without excess heating and low diesel oil consumption. On a daily production of 50 mT per day in a 7M kettle with 4 burners running on furnace oil we get a consumption of 20 lit/ MT of production spread over 15 days including heating on Sunday and 1 day for drossing.
With only 2 burners , there will be excess localised heating resulting in excess dross generation.

Hemant Khaitan




- Kolkata, India






---

September 19, 2012




A. Sir;

It is not very wise to heat the kettle from one side. That side would erode more and leakage would occur before your other walls are still very thick. Another problem would be the temperature gradient among the bath. That will result much floating dross and inhomogeneous coating.
I don't understand why your blowers "pumps" excess air. Don't you have orifice meters and pressure sensors for air? Normally air is blown stoichiometrically proportional to the fuel. You might just need to control the air blown to solve the problem.
And about the question you asked, 6 hours non-stop burning would definitely overheat the kettle.
To sum up, try to control the air blown to your burners with some pressure sensors and orifice meters, use your burners diagonally to extend kettle life and avoid coating problems.


Ozge SARACOGLU




- Ankara, TURKEY





---
September 19, 2012
A. Sir:

Please check my response to letter 45817 and obtain the two METAL FINISHING articles that I have referenced.

Regards,
Dr. Thomas H. Cook
Galvanizing Consultant - Hot Springs, South Dakota, USA
---
October 16, 2012
A. If you have auto control system to control the burner with high and low fire you will get better result.
Ilesh G Vyas
Gunatit Builders

Manjalpur, Vadodara, Gujarat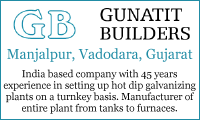 ---
---
Heat Flow thru the Galvanizing Kettle
April 21, 2015
Q. As a person who is interested in the heat flow thru the galvanizing kettle, I would like to know from individuals who have galvanizing experience:

Does the alloy layer on the inside of the kettle wall 'grow' over time?
Or does it stop growing as it reaches 1/8th inch in thickness?

thank you
Joe Brennan
- Pittsburgh Pennsylvania USA
---
April 28, 2015
A. The alloy layer on a kettle continues growing beyond 1/8". After about 10 years it will be up to 2" thick in places, but only 1/2" in others. Depends on temp, heat flow, drossing practice, materials types, zinc chemistry and some other factors.

Geoff Crowley
Crithwood Ltd.
Westfield, Scotland, UK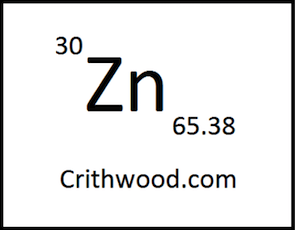 ---
April 29, 2015
Q. Thank you for the informative experiential answer. However, it begs the following question(s) from me:

What is the proper (or recommended) 'side-wall drossing' practice? And furthermore, how often should it be performed?

Gratefully,
Joe Brennan
[returning]
- Pittsburgh Pennsylvania USA
---
April 30, 2015
A. There is no "sidewall drossing procedure".

There are two forms of dross in a kettle.
1. Loose crystalline dross like fine needles, free and detached from each other, and because they are slightly denser than molten zinc, they sink to the bottom sitting there as something resembling sand.
This is removed by either the use of what amounts to a large spoon with holes in it, or (in my opinion a worse solution) a grab resembling a dragline or a scissor lift bucket.
This stuff continues to build up, and if not removed, all the zinc in the kettle will turn to it. The amount of this produced depends on a number of factors, but presence of Fe is one, as dross is a Fe/Zn alloy. The depth of this stuff in the bottom of the kettle can impede operations if allowed to build up. More seriously, it prevents molten zinc from moving and allowing heat to dissipate in the melt, and resulting in hotspots. These will eventually erode the kettle wall allowing a leak.

2. Hard, dense attached dross on the sidewall of the kettle.
This stuff isn't removed until a kettle is emptied and scrapped, and then only for its zinc value, and to separate scrap zinc from scrap steel for better price from a scrap merchant.
This stuff is self regulating (largely) in its thickness, and not usually a problem to the operations.

Geoff Crowley
Crithwood Ltd.
Westfield, Scotland, UK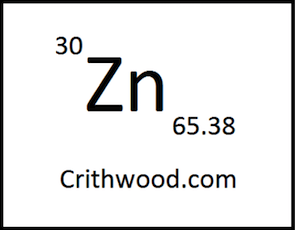 ---
---
May 16, 2018
Q. Sir, I am about to install a galvanizing plant for power transmission towers. Our zinc kettle size is 10500 mm x 800 mm x 1400 mm, I need help on how many burners and how much gas pressure is required to melt the zinc.
Saghir Siddiqui
Pioneer Steel Ltd - Karachi,Pakistan
---
May 26, 2018
? Sir:
Is the 800 mm or 1,400 mm the depth of your kettle? Do you want to use end-fired, high velocity burners or side-fired flat-flame (also called spiral) burners?

Regards,
Dr. Thomas H. Cook
Galvanizing Consultant - Hot Springs South Dakota USA
---
May 30, 2018
A. Dear Saghir Siddiqui

It's very difficult to explain your requirement here. It's better to hire some good consultant and furnace manufacturer to setup complete plant.
Ilesh G Vyas
Gunatit Builders

Manjalpur, Vadodara, Gujarat