Where the world gathers for
plating, anodizing, & finishing Q&As since 1989
Polyester coating for Dye Sublimation
-----
2000
Q. I am looking for a supplier of a polyester resin that will accept dye sublimation ink.
This coating is brushed or sprayed onto a substrate such as glass, ceramic, wood, granite, etc and when heated in the range of 400-425 degrees it will dissolve enough to receive the dye sublimated inks.
I saw a previous post for The Color Factory in El Cajon, CA but am unable to locate them. Can anyone offer some ideas of who or where to look for this product? Thank you for your input.
Mark Scheibner
- Land O' Lakes, Florida
----
Ed. note: Sorry, this RFQ is outdated, but technical replies are welcome. No public brand/source suggestions please (
huh? why?
)
---
2000
Q. I am wondering whether there is nobody in the whole of America to answer this question for which I am also looking. If I was in USA I will get down the material from the Vendors. But we are living just the opposite of yours, when the sun lights you; we go dark. We imported the material and by the time it reaches us some distortion of material and we are too remote to access this technology.
However, thanks to my friend Sir Arthur Clark we all now enjoy the Cyber Trading as he invented the satellite communication a few decades ago who is living with us a few miles away. I did the trophies for him for International satellite communication awards for him from 1987; once NASA also won one. As a student of Stanford I Know how much they make our lives brighter without any reservations.
If Sir Clark also thought and safeguard the secrets, by this time you also could live in darkness. So friendly AMERICANS show your greatness in sharing knowledge. Lord Buddha said "..the more you teach the more you get for giving".. so don't worry you will not lose by teaching but gain. This principal is good for last 2500 years in Asia in comparison to 300 years of so called advanced civilization of yours ... No misunderstanding. But educating the unknown is the intention. Thanks. Nanda (CEO)
P.N.Nadadasa
flexports - Nugegoda, Srilanka
---
2000
Ask and it will be given to you; seek and you will find; knock and the door will be opened to you. -Matthew 7:7-8
A. This old letter is in an archive, so it is partially hidden from view. Don't be too hard on us, you first have to suppose that everyone who reads the letters at finishing.com has knowledge of this particular technology. This is not the case. It may not be a simple matter of downloading a technical bulletin, and we still need to toil .
Regards, tom Secretary, finishing.com
p.s. flexports.com does not sport a section for free research & technology exchange. Of course, this takes time and money. Jobshops and others interested in finishing have supported finishing.com and helped themselves by buying a directory listing at our pages. If you cannot take the time to answer threads, we provide a way for people to support our efforts and get good advertising too. The same sun rises and sets on both areas of the world, and we are both constrained by limited resources with limitless things to accomplish.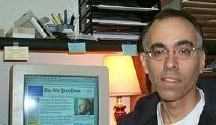 Tom Pullizzi
Falls Township, Pennsylvania
---
2004
You don't need to blow out someone else's candle to let your own light shine ... (unknown)
Q. Hi - Was there ever a response to this question? We too are looking for a manufacturer for the "coating" for sublimation product. (After a google search, your website came up - good to know about you!)
Thanks!
Peggy Zumbrunnen
- Kansas City, Kansas, USA
---
A. Hi Peggy. We have several hundred Q&A's on sublimation coating -- please search the site for 'sublimation coating', or the best starting point is probably threD 46505, "Sublimation Coating Q&A"
But please stay on google for suppliers & sourcing (why?). Although we remain unsure of the current status of The Color Factory, this is but one of tens of thousands of threads on this site, and we can't spend our advertisers' money trying to maintain current links to companies which readers mention on these pages but who don't advertise here. Nobody answers their phone: "Before I direct you to sales, why don't you try our competition first, here's their numbers & websites". We're here for camaraderie & technical help rather than brand suggestions & sourcing info; thanks for your understanding.
Luck & Regards,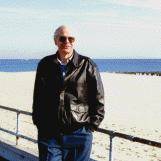 Ted Mooney
, P.E.
Striving to live Aloha
finishing.com - Pine Beach, New Jersey
---
---
2004
Q. I am looking for a polyester liquid or spray that is clear and capable to handle heat to 400 degrees for 1 to 12 minutes once our sublimation process is applied to metal tin covers. Please let me know with any help you can supply.
Thanks,
Michael Citta
- BurrRidge, Illinois, USA
----
Ed. note: Sorry, this RFQ is outdated, but technical replies are welcome. No public brand/source suggestions please (
huh? why?
)
---
---
Dye sublimation substrate coatings
2004
Q. Please can you furnish me with details on how I can do my own dye sublimation substrate coating. I need it cause in my country, there are no sellers of substrate for dye sublimation. I just started this business and currently running out of blanks I bought as starter kits.
Olatunji Olorunsaiye
sublimation - Portharcourt, Rivers State, Nigeria
---
2006
A. Do you want to prepare ceramics or fabrics? There are 2 mixtures which you can spray on and then heat treat it. After which you will be able to do the normal sublimation process. This assumes of course that your original item can be heat treated in the first place.
Tan Choon Hong
- Singapore
---
---
2004
Q. Have a home base business and have recently purchased a sublimation system for 3 months I have been ordering pre-coated products and very limited to what the supplier has. So I would like to know the formula for sublimation coating, as well I am finding that I am just a home business and It gets quite expensive to order items that are pre-coated and keeping to minimum orders. Operating in Australia is great but we are so behind in many things.
Danielle Oliver
home business - Sydney, NSW, AUSTRALIA
---
2005
Q. I too would like to know how to produce a coating for sublimation dye transfer. have you had any joy in finding anything?
MAJ
[last name deleted for privacy by Editor]
- Yorks, UK
---
---
2005
Q. I would like to know the formula for sublimation coating, as well I am finding that I am just a home business and It gets quite expensive to order items that are pre-coated and keeping to minimum orders.
Nandadasa P.Narayana
- Sri Lanka
---
2005
I think what you might want to do is buy, rather than formulate, the coatings for sublimation. This will be a water-base or solvent base (or even powder coating based) material that you can apply to your products and which is capable of absorbing sublimation dyes. A mug or fabric would be coated with this, and it may be fine for your purpose.
I know of no coating materials for any technology that an end user would mix himself, as if he were making cookie dough from salt, sugar, flour, and eggs. The raw material ingredients are harder to find in small quantities than the final formulation, so it would just mean you'd have to find 10 hard-to-get materials instead of one; some may require synthesis, not just mixing, or require autoclave curing or radiation or ultraviolet processing at some point; and sometimes they're protected by patent. You are basically looking for paint or clearcoats which is merely optimized to absorb the dye (limited waxes, etc in the paint).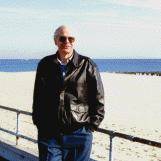 Ted Mooney
, P.E.
Striving to live Aloha
finishing.com - Pine Beach, New Jersey
---
---
2006
Q. I too am interested in coating my own materials. Please advise of options. Thanks
Melvin Legaux
- Ponchatoula, Louisiana
---
2006
Q. Dye sublimation coating . Want to coat cotton t-shirts, steel sheets, glass, wood
Shaunb Arthur Struik
- Frenchs Forest, NSW, Australia
---
2007
Q. I am looking for polyester sublimation coating to be used for inkjet sublimation transfers. I want to coat it on blank, glaze ceramic mugs to make them sublimatable. Also, I would like the ceramic mug to be food-safe, dishwasher-safe, and microwave-safe after being coated with the coating. Please advise of any suitable coatings. Thanks.
John Stan Lee
Buyer - Johor Bahru, Johor, Malaysia
---
February 18, 2008
Q. Hi,
I'm looking for a polyester spray for different substrates, so I can dye sub them. Any help is greatly appreciated or even if you can point me in the right direction.

Thanks, Jeff
Jeff Ziegler
wholesale company - Gig Harbor, Washington, USA
---
July 18, 2008
A. You can find your answers in the following websites:
www.sublimationcoating.org/
www.goosehanger.com
Bess Dizon
- Philippines
---
August 2020
Hi folks. As we'll all come to expect from the internet, links break almost as fast as you can post them -- which is the case with both of the links Bess suggested. Please provide at least the title and author of any article you suggest so readers have at least a fighting chance to view what you are recommending :-)
Although this thread is mostly people endlessly repeating the same question, we have many other threads which are more informative, like thread 46505.
Luck & Regards,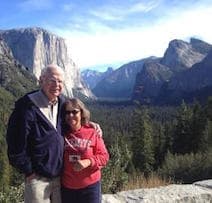 Ted Mooney
, P.E. RET
Striving to live Aloha
finishing.com - Pine Beach, New Jersey
---
June 13, 2011
A. Hey, don't go out and buy the expensive sublimation coatings. I've been doing months worth of research. You really aren't going to believe this but go purchase Rave 4X hairspray .

...(yeah, I'm serious). I've successfully used it on porcelain tiles, wood and most recently a 100% cotton T-shirt. When I used the T-shirt I washed it three times in cold water (didn't use hot) and dried it. NO COLOR FADE. The reason I did this research is because it takes me a week to get the coating in and as a business just starting out I couldn't afford to have a lot of it in stock.
Angela Muir
- Leeds, Alabama USA