Where the world gathers for
plating, anodizing, & finishing Q&As since 1989
-----
Anodizing 7075 to achieve a natural grey color
2000
Q. I am the General Manager of an anodizing facility in N.W. FL and I would like to know if anyone has any information on anodizing 7075 Aluminum in a sulfuric bath, Type II, Class 1, and the color of the part is grey. If so, I would very much like to learn what could cause this, because each time I anodize 7075 it is a shade of gold. I look forward to some insight to issue.
Lamar Jackson
anodizing shop. - Fort Walton Beach, Florida
---
2000
A. Hi Lamar,
Interesting thought, I'm in the same situation as you, I have yet to see a 7075 material turn any shade but bronze or gold. Do you have a copy of The Surface Treatment and Finishing of Aluminum and Its Alloys by S. Wernick, R. Pinner, P.G. Sheasby? There might very well be something in there. Off the top of my head the things that would make a difference would be
1. Acid concentration 5-10-15-20% solutions make a huge difference in the tones achievable on a finish.
2. Temperature - It makes a huge difference in hardcoat anodizing (not to mention its physical properties that it holds).
3. Obviously additives and whatnot can also affect the coloration of a finish (oxalic acids, or anodizing additives will change colorations dependent upon their quality)
4. Thickness - With 7075, the thicker you anodize, the darker the tones, possibility that they are only putting a few .0001's on it?
5. What about the finish the part has, sand/bead blasted, polished, brushed, time-save finished, etc.
There are really IMO an infinite number of possibilities as to why it may occur that way.
Matthew Stiltner
plating company - Toledo, Ohio
---
October 19, 2010
Q. We currently anodize some items made of 7075 aluminium alloy. The last batch came out with a different visual aspect: anodization is complete and uniform but something is wrong according to visual inspection, since brightness and color is slightly different from usual.
Composition and microstructure of the material prove to be compliant. What may we check to try and solve the problem?
Thanks
Andrea Vecchi
R&D - Carpi, Italy
---
---
March 13, 2014
Q. Hi there, we are doing natural anodizing on machined aluminium (7075) extruded shafts.
The problem is that on the same jig there is about 4 shafts, and after anodizing 3 of the shafts are perfect, like 7075 would anodize, and 1 of them is different (blue in color)
We have tested it with a multimeter, and it is anodized, but we think it's just not as thick.
We are using sulfuric acid to do our anodizing.
Our seal tanks are filled with R.O. water.

It is the first time in 20 years that we are getting this problem.

Your answers would be appreciated
Jan V.D WALT
- Potchefstroom, North West, South Africa
---
March 2014
A. Hi Jan. Yes, I believe you have properly analyzed your problem and that it is a very thin anodized layer due to poor contact of that piece on that jig. If the contact is fixed, I think it will go away.
You may have seen color anodizing of titanium, or you may have titanium jigs that discolor in your anodizing process. That kind of discoloration has nothing to do with contaminating ingredients, but is iridescence from the light bouncing off the top of the very thin anodizing layer "interfering" with the light bouncing off the bottom, and canceling certain wavelengths. When you see a "blue" anodized layer on your parts, I suspect it's probably the same phenomena of a very thin anodized layer.
I suspect that the reason the earlier posters see gold anodizing of 7075 is that their voltage is high enough to anodize other alloys, but not enough to build an anodized layer on 7075 of proper thickness. Now the people who have actual experience anodizing 7075 can point out the silliness of my suspicion :-)
Regards,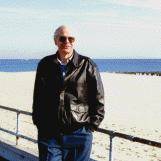 Ted Mooney
, P.E.
Striving to live Aloha
finishing.com - Pine Beach, New Jersey
---
March 14, 2014
Q. Thank you for your answer.
I'd like to know, most of the people I have spoken to tell me it is a contact problem on my titanium jigs.
How or what is the best way to properly strip the jigs so I can get the best contact possible?
Jan v.d. Walt
[returning]
- Potchefstroom, North West, South Africa
---
March 2014
A. Hi Jan. The BEST way to fix the problem is new rack tips because they may be thin, or have lost their spring, in addition to having acquired an insulating coating. Please see letter 52477, "Stripping of titanium oxide layer on aluminum anodizing jigs" and, if it does not answer your question, post a follow up there (so this thread doesn't wander too far from its title topic). Thanks.
Regards,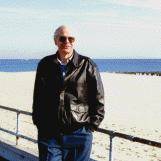 Ted Mooney
, P.E.
Striving to live Aloha
finishing.com - Pine Beach, New Jersey