topic 42961
Blisters in Hard Anodizing 7075 Aluminum Alloy
An ongoing discussion from 2001 through 2014 . . .
(2001)
Q. We have a problem. When hardcoating a specific job made from 7075 alloy we are getting blisters on parts.
The job we are seeing the problem with is 2 different small (1.25" long x 3/8" wide x 1/4" thk CNC machined) blocks.
We first ran a sample load for the customer of 200 pieces of each & it ran flawlessly. Next we ran another sample load of 100 pieces of each. The 100 of each were on the same rack & one style part came out with the blisters & the other did not.
I found an article in the August 2000 issue of "Products Finishing" which blames the problem on the material. It says:
"Its all about dissolved gasses found in aluminum billet. Since hydrogen gas is soluble in aluminum, it sometimes precipitates out of solution in the process of being converted from the ingot to heat treated billet. The hydrogen may come from excess humidity present during heat treatment, the presence of moisture in the casting furnace or in the aluminum "charge" used in billet casting. The precipitated hydrogen forms pores in the aluminum billet. When extruded, these pores collapse, but instead of "healing" they form an interface between the flattened pore or void & the metal around it. As the anodic coating grows inward during anodizing, these interface areas become potential sites for blistering. When the coating reaches an interface it can actually separate from the substrate, forming a blister..."
We have hardcoated 7075 aluminum for over 40 years and really never saw this problem. Last year we found it on a different job & that's when I found the article. That customer accepted the blistered pieces along with a copy of the article. The new customer / job says that while they understand the article, it is a govt job & the govt will not accept the parts like this.
Anyone else have this problem or know of a fix or minimize it?
David A. Kraft
- Long Island City, New York
---
(2001)
A. Dave,
We too, have seen this problem a few years ago. The article you found is interesting. We assumed the problem was due to overheating of the parts (one of those "shot in the dark" guesses. We reduced our tank temperature to 30 °F, and it seemed to solve the problem. If the article you found does in fact state the real cause of this problem, I can't answer why lowering the tank temp solved it. As this is not SOP for us, I'm also wondering if stripping and reworking the parts had anything to do with our results...perhaps getting past the "pore, or void" that the article mentions?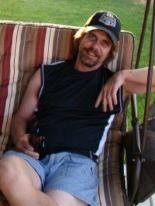 Marc Green
anodizer - Boise, Idaho
---
---
To minimize searching and offer multiple viewpoints, we've combined multiple threads into the dialog you're viewing. Please forgive any resultant repetition or failures of chronological order.
---
---
Bubbles under Hard Coat
(2004)
Q. A vendor is providing a Mil-A-8625 [link is to free spec at Defense Logistics Agency, dla.mil], Type III, hard coat for aluminum parts. Some of the material exhibits a small bubble under the hard coat (looks like pepper flakes trapped under the coating). Some of the larger bubbles will flake off, appears to be some form of corrosion. The MIL standard seems only to address corrosion (pitting) on Type I & II coating, nothing specified for Type III. Is there a "best practice" criteria that would apply, i.e., none, or 'X' number sq/in?
Glenn Tibbett
Military Repair - Barstow, California, USA
---
(2004)
70xx series aluminum alloy?
Chris Jurey
, Past-President IHAA
Luke Engineering & Mfg. Co. Inc.
Wadsworth, Ohio
---
(2004)
A. OBVIOUSLY YOUR VENDORS SURFACE PREPARATION WAS NOT GOOD. Had the parts been mechanically abused by time saving, sanding, bead blasting or such, in which case non-aluminum and hence non-anodizable matter, would have been imbedded into the surface and left to "bubble out" later. Or he did not clean, or he did not deoxidize and remove all of the aluminum oxide before applying the "controlled oxide".

Robert H Probert
Robert H Probert Technical Services
Garner, North Carolina
---
(2004)
A. WE HAVE HAD THE SAME PROBLEM, THE BUBBLES COME FROM TRAPPED HYDROGEN THAT FORMS IN THE MANUFACTURE OF THE ALLOY (7075). AS THE HARD COAT FORMS IT TRAPS THE GAS IN THE ALLOY,WE ONLY HAD THE PROBLEM WHEN WE DYED THE HARDCOAT AFTER PREPPING IT FOR 3 MINUTES IN NITRIC ACID DEOX BATH. I THINK THAT THE DEOX WEAKENED THE COATING AND ALLOWED IT TO BUBBLE WHEN IT WENT INTO THE 140 DEGREE BLACK DYE. IF THE PARTS WERE NOT PREPPED AND DYED THERE WAS NO PROBLEM WITH BUBBLES.
GOOD LUCK,
LARRY COHEN
ANODIZING - WACO, TEXAS
---
---
Hard Anodize Coating Blisters On 7075
(2006)
Q. We are experiencing blisters in 7075 after hard Coat. Does anyone know why this happens, and how to avoid/eliminate them.
Joel A. Lipof
- Paterson, New Jersey
---
(2006)
A. 1. With time and temperature, and especially with heat treating, the zinc migrates to the grain boundaries, when you anodize over these grain boundaries, it flakes off.

2. Work Hardening from dull tools or tumbling or blasting. When you anodize completely through a work hardened surface, stress flake the coating off.

Robert H Probert
Robert H Probert Technical Services
Garner, North Carolina
---
(2006)
A. Blisters aka pimples are caused by intermetallic particles which block anodize growth into the metal. A particle holds up an area of anodizing which becomes detached from the metal as anodize growth continues in surrounding areas. Looks like an incipient volcano. Stresses create cracks radiating outward from the center into the uplifted anodize (actually, surrounding anodize has moved downward) through which acidic electrolyte enters and creates white sulfate corrosion. The undercut anodize & corrosion products can detach & get swept away, after which the bare metal area some 500 microns in diameter can begin anodizing anew.
In SEM analysis back in 1997, I found particles of primary solidification phases FeAl3 and Cu2FeAl7 at the core of developing blisters. These are coarse particles up to 25 microns in diameter which should not be present in wrought microstructures; they are not the sub-micron particles formed by heat treatment.

Re preventing blisters: Shot peening breaks up the intermetallics within the near-surface Al matrix to a small enough size so as to not blister the subsequent hard anodizing, and is a common procedure for helicopter manufacturers. personal discussion, Leah Markowitz, Senior Engineer, HR Textron, 1998 SUR/FIN conference. See also "Hard Anodic Coatings on Aluminum Alloys: Evaluation and Control of Porosity," L. Markowitz, Metal Finishing, p. 19-24 (December 1992).

As Mil-A-8625 [link is to free spec at Defense Logistics Agency, dla.mil]F, paragraph 3.3.2 could be interpreted as prohibiting shot peening, note: "Aluminum parts which have been peened with metallic shot shall be chemically cleaned" prior to anodizing. MIL-S-13165C [ed. note: or AMSS13165 [link by ed. to spec at TechStreet]], paragraph 3.3.10.2 and MIL-P-81985, paragraph 3.5.2.1. Typically, this cleaning is a light etching followed by a nitric acid-type deoxidation.

The problem can also occur with Al 2024. The University of Illinois has developed an electrochemical process for removing intermetallics from the surface of aluminum alloys. Probably useful for applied coatings and chem film but not hard anodizing:
http://www.otm.uiuc.edu/attachments/T98002-092.pdf
Ken Vlach
- Goleta, California
Finishing.com honored Ken for his countless carefully
researched responses. He passed away May 14, 2015.
Rest in peace, Ken. Thank you for your hard work
which the finishing world continues to benefit from.
---
---
September 12, 2012
-- this entry appended to this thread by editor in lieu of spawning a duplicative thread
Q. I am having a problem with 7075 aluminum blistering after black hard coat anodize. We have run several loads with no problems and all of a sudden the last 2 loads have had blisters. I have checked the parameters of my tank and everything is where it should be. We rack only on Aluminum racks, no titanium. Does anyone have any suggestions?
Paula Stablewski
- Batavia, New York, USA


This public forum has 60,000 threads. If you have a question in mind which seems off topic to this thread, you might prefer to Search the Site