World's #1 finishing resource since 1989
No login needed: Chime right in
topic 4204
Removing black from anodizing dye rinse
Current question and answers:
December 9, 2020
Q. To conserve on black dye cost we use a spray rinse after dying and use that rinse to feed the dye tank when water is needed. We follow it with a CFR but need to find a way to clean that first rinse of the CFR before it goes to the drain. Any idea as to what to use to remove the color? I don't think carbon filtering will work.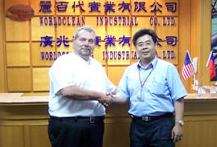 Drew Nosti, CEF
Anodize USA

Ladson, South Carolina

---
December 2020
A. Hi Drew. We added your question to a thread where Dave Wichern had already offered a promising answer.
Luck & Regards,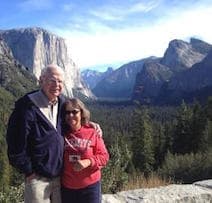 Ted Mooney, P.E. RET
Aloha -- an idea worth spreading
finishing.com - Pine Beach, New Jersey
---
---
---
Previous Q&A's on this subject starting in 2000:
2000
Q. I just started waste treatment at a big company. I have no experience. I want to learn as much as possible. I am trying to treat Black Dye. I mixed 300 gallons of black dye with about 27.5 gallons of chlorine after I raised the pH to 8.5. I then mixed for about two hours. I lowered the pH to 3.0 with Sulfuric acid. Then I added metabisulfate to the ORP reading of 2.7. I brought the pH up to 9.0. I then added a flocculant. After mixing for about 4 hours, I brought a sample to the lab. The results came back with about 161 ppm of chrome. The lab suggested to use Hydrogen Peroxide. Will this drop the chrome out? Do you have any suggestions for future treatment of black dye?
Randy Mattson
- Sumner, Washington
---
2000
A. Hi, Randy. You claim no experience and want to learn, so I do have an important thought for you. Do your experiments on a small beaker of the solution under a lab hood, a "jar test"; don't experimenting with the 300-gallon batch :-)
After you've proven the feasibility of a treatment sequence with a small beaker of the waste, only then should you scale it up.
But I think I would address the chrome first, and the black color secondarily. In other words, I would keep the pH low (about 3.0 - 4.0) and add the metabisulphite. Then I would raise the pH to 8.0-9.0 to precipitate the chrome. Then I would filter or allow settling time and decant. We can't do alchemy and destroy chrome, we can only precipitate it and remove it.
Then I would deal with the colored, chrome-free water by trying to oxidize the black dye. Peroxide is worth a shot, but you may find that bleach is more effective in removing the color. Best of luck.
Regards,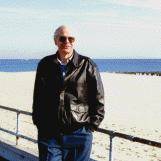 Ted Mooney, P.E.
Striving to live Aloha
finishing.com - Pine Beach, New Jersey
---
2000
A. I had this problem, once. Here's how I solved it.
First I lowered the pH to about 4.5. Then, some ferrous sulfate, added as a solution and mixed in well. Then, 35% hydrogen peroxide. You'll have to do some bench experiments to find out exactly how much. It will take about 12 hours till you see significant bleaching of the color. This chemical treatment is called "Fenton's Reaction".
Now bring the pH up with caustic soda to about 9. If you see a lot of foaming, wait till it subsides. Then add an anionic flocculant to settle the solids.
I have heard of chlorination being recommended for organic wastes. My humble opinion is: this is a terrible idea. It could result in the formation of all kinds of chlorinated organic byproducts, some of which may be regulated and many of which are impossible to remove.

Dave Wichern
Consultant - The Bronx, New York
---
2000
Hi, Dave. Thanks for the warning to be thoughtful before using chlorination on organic wastes. You certainly may be right that it could prove problematic, and that 27.5 gallons of it is a lot! Chlorinated amines are a problem.
But every housewife uses Clorox to remove dyes from fabrics; so I think in the case of most dyes it's probably de minimus and many metal finishing wastewater treatment systems are already putting chlorine in the wastewater treatment for cyanide treatment anyway. I've done wastewater treatment at a number of jobshops that did anodizing (although not black) and I think the residual chlorine did bleach out the anodizing dyes because we never had noticeable color in the discharge. There seems little doubt that, in terms of possible persistent molecules in the effluent, peroxide is a safer route though! Thanks again.
Regards,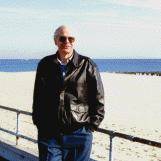 Ted Mooney, P.E.
Striving to live Aloha
finishing.com - Pine Beach, New Jersey
---
April 5, 2012
-- this entry appended to this thread by editor in lieu of spawning a duplicative thread
Q. Bk Excel dye Disposal: Is there a chemical treatment to remove the color in a dye for neutralization and disposal?
Robert Galligan
- Melbourne, Florida