Where the world gathers for
plating, anodizing, & finishing Q&As since 1989
"Chrome plated 1950s kitchen/dinette tables & chairs -- restoring & protecting"
-----
October 2, 2021
RFQ: I have some very old, tubular chrome furniture that is not in good condition (pitted chrome but it does seem to clear reasonably well when I used the 0000 steel wool and chrome polish. However, the job is exhausting. Can you, or do you know anyone who would polish these pieces for me? I have four chairs and one 3-cushion sofa. They are 1930s Kem Weber pieces that are near and dear to me. Any ideas? Much thanks. Joel
Joel Oberstone
Retired teacher - San Francisco, California
Ed. note: Sorry, this RFQ for private contact is now outdated, but public technical replies are still welcome. No public brand/source suggestions please ( huh? why?)
---
---
↓ Closely related postings, oldest first ↓
---
---
2001
Q. Hello,
I run a cafe on the beach in Sydney Australia and have many chrome chairs and tables which are showing signs of corrosion. I have cleaned them with detergent, which helps a little but doesn't slow it down.
Is there some way I can clean them and also a coating to put on to slow down or stop continuing problems?
Jason Whitton
- Australia
---
---
How to clean chrome on 1950s table
2003
Q. Hello,
I know nothing about chrome or how to refinish/clean it. Can someone please tell me the best way to clean it, and where to have something rechromed, if this is possible. I have a 1950s formica table in need of an overhaul. It has some rust on it and some chrome peeling off. What can I do, if anything?
Thank you,
Jennifer A
[last name deleted for privacy by Editor]
my hobby is refinishing 1950s housewares - Pittsburgh, Pennsylvania, USA
---
---
Is rechroming of corroded vintage chrome chairs possible?
2003
Q. Can chairs that have corroded be re-chromed successfully?
Michael Bell
Architects - Sydney, Australia
---
---
Multiple threads were merged: please forgive repetition, chronology errors, or disrespect towards other postings [they weren't on the same page] :-)
---
---
2003
Q. We have just purchased a 50's table set. We would appreciate some information on how to clean the chrome. There is a lot of pitting and black color on the chrome. We tried a chrome polish for basically cars, but it didn't work with the pitting and all the black discoloration. If it can't be cleaned, what do you recommend we do. Can it be painted with a chrome paint? We would really like to keep it original. We also tried a fine 0000 steel wool [affil link]. we would appreciate any help.
Thanks,
Pamela Van Duyne
- Wilmington, Illinois
---
---
Paint on chrome chairs looks bad
June 7, 2012
Q. I have a similar question. I painted the chrome on my chairs and it looks terrible. I have had a few people recommend sandblasting the paint off. Before I pursue this, I would like to know what my metal will look like once it is sandblasted. What would be my next step if I do this? I also spoke with a replating company and the guy wouldn't even give me a price. He kept saying that I should buy new chairs because having them replated would be too expensive. Any advice?
Carol Siler
- Richmond, Kentucky, USA
---
---
---
---
Where to get replacement legs and feet for vintage chrome dinette
---
---
Where to go for replating of chrome kitchen table?
---
---
A. Hi, all. The website's supporting advertisers or other shops will contact you, or you can see our Jobshops Directory, which is arranged geographically. (Current RFQs are now on our Hotline Public Forum page). Good luck.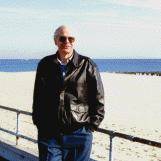 Ted Mooney
, P.E.
Striving to live Aloha
finishing.com - Pine Beach, New Jersey
---
---
---
---
2006
Q. I have a vintage 1950's chrome leg kitchen table. One or two of the legs has localized rusting. What is the best way to remove the rust? Or restore the legs? Thanks so much.
Matt Jenks
- New York, New York
---
---
---
Where to find wide chrome trim for a 50's table?
2005
Q. For a couple of years now I have been collecting 50's - 70's furnishings for my daughter. I found a 50's chrome & formica table in decent shape, wishing to keep it in good shape I stored it in my workshop. My husband used it for a cutting table. Needless to say it is no longer in good shape.
The chrome is slightly pulled away from one edge and the formica surface now has a razor knife cut about 2 1/2" in length.
I can resurface it with arborite but will need to remove the trim which will cause irreparable damage.
I had thought of using automotive paint to resurface the table leaving the chrome trim intact but I don't think it will stand up to daily scuffs and scrapes.
Do you know where I can find replacement chrome trim or do you have any suggestions that I can apply to the table top?

Gramma
Theresa Smith
Hobbyist - Nanaimo, BC, Canada
---
---
February 8, 2014
Q. How do I clean the chrome on the drop leaf hinge? Also the hinge is a bit creaky. Would three in one oil help? The underside of the table has brown spots too. Should I just paint underside?
Theresa Kelley
Owner of table - Philadelphia, Pennsylvania USA
---
---
May 14, 2021
Q. We have recently purchased a Vintage Dinette set. Formica tabletop with chrome legs and chairs with leather like fabric seats. Made by Virtue Brothers. We want to have it on our covered deck which is open on two sides. We plan to cover the set when not in use and bring inside in the wet winter months. Is there some way to protect it in the months that it is outside from rusting, or is this a problem? Thanks for any help you can provide.
Judy Rund
- Astoria Oregon
Please see also --
• Topic 35639 "How to paint chrome table legs"