60,000 Q&A topics -- Education, Aloha, & Fun
topic 41759
Rechroming or removing rust from vintage 1950s chrome leg kitchen table
2001
Q. Hello,
I run a cafe on the beach in Sydney Australia and have many chrome chairs and tables which are showing signs of corrosion. I have cleaned them with detergent, which helps a little but doesn't slow it down.
Is there some way I can clean them and also a coating to put on to slow down or stop continuing problems?
Jason Whitton
- Australia
---
2001
A. Hi Jason. We in the plating industry hate to see letters like yours where the plating isn't proving satisfactory.
If you look at O.E.M. chrome truck bumpers, you know that high quality chrome plating can easily withstand decades of service under conditions far more challenging than your tables and chairs face.
But the unfortunate fact is that while all chrome plating may look about the same, it is actually of highly varying quality to satisfy the anticipated service condition. We would have to get technical, and talk about micro-cracking, and duplex nickel and layer thicknesses to explain fully, but it appears that the plating on your chairs and tables was designed for indoor use, not the salty beach service condition they find themselves in.
Chrome polish and frequent waxing may be about the best you can do. Chrome plating is highly 'non-wetting' so it is difficult to reliably lacquer chrome, but perhaps one of the specialists here about can suggest a lacquer that will work.
Ted Mooney, P.E.
finishing.com - Pine Beach, New Jersey
Striving to live Aloha
---
2001
A. Chrome plating will tend to rust when exposed to the outdoor environment. This is due to the fact that the chairs may not have been plated with a process optimized for the environment you have put them in (e.g. use of duplex nickel, microporous chrome, etc.). You are correctly removing the corrosive materials by cleaning the chairs and can slow down or eliminate the corrosion by clear lacquer coating the chairs over the chrome with an aerosol material. A second approach would be repeated applications of old fashioned paste wax. When purchasing new chairs, you would want to find ones with a plated and powdercoated finish or ones which are just powdercoated.
Hope this helps Gene
Gene Packman
process supplier - Great Neck, New York
---
---
How to clean chrome on 1950s table
2003
Q. Hello,
I know nothing about chrome or how to refinish/clean it. Can someone please tell me the best way to clean it, and where to have something rechromed, if this is possible. I have a 1950s formica table in need of an overhaul. It has some rust on it and some chrome peeling off. What can I do, if anything?
Thank you,
Jennifer A
[last name deleted for privacy by Editor]
my hobby is refinishing 1950s housewares - Pittsburgh, Pennsylvania, USA
---
2003
A. Beyond cleaning it with metal polish and keeping it waxed, there isn't much you can do yourself. The items can certainly be rechromed by a plating shop. Press the 'Jobshops' button below to find some shops.
But be aware that there is a tremendous amount of manual labor involved in stripping the parts, buffing them, and replating them. You will surely tell yourself that you could buy new legs for less if you could find them and you'd be right. When an O.E.M. plates new legs, one operator can chrome plate hundreds per hour with automated equipment; when old parts are refurbished it can take hours just for your parts.
Ted Mooney, P.E.
finishing.com - Pine Beach, New Jersey
Striving to live Aloha
---
---
Is rechroming of corroded vintage chrome chairs possible?
2003
Q. Can chairs that have corroded be re-chromed successfully?
Michael Bell
Architects - Sydney, Australia
---
2003
A. They absolutely can be, Michael -- but probably not cost effectively unless they are special to you. There is no real technical difficulty in stripping the old plating, then polishing, buffing, and replating. But rework is one at a time hand work that may cost more than new chairs.
Figure an hour or hour and a half work on each chair, and that a plater needs to charge the same as a plumber or auto mechanic. If you think that cost represents highway robbery, buy new chairs instead. If you think it's reasonable considering the value of the chairs to you, it's no problem. Good luck!
Ted Mooney, P.E.
finishing.com - Pine Beach, New Jersey
Striving to live Aloha
---
2004
A. We restore 50's chrome and Formica dinette sets. We get these sets with chrome that is very corroded. The well-produced chrome chairs have the capability to look close to the original condition. Removing the rust is the hardest part and involves a lot of time and work.
The process that has been successful for us is to use a good chrome polish and a very fine grade of 0000 steel wool [linked by editor to product info at Rockler]. Once the chrome is looking good again a coat of wax is applied.
The process takes about 1/2 hour per chair but lasts about 6 months before they have to have a touched up again. The good news is that the touch up process only takes about 10 minutes.
Robert Hoebel
- San Jose, California, USA
---
---
To minimize your searching efforts and to offer multiple viewpoints, we've combined some threads into the dialog you're viewing. Please forgive any resultant repetition or failures of chronological order.
---
---
2003
Q. We have just purchased a 50's table set. We would appreciate some information on how to clean the chrome. There is a lot of pitting and black color on the chrome. We tried a chrome polish for basically cars, but it didn't work with the pitting and all the black discoloration. If it can't be cleaned, what do you recommend we do. Can it be painted with a chrome paint? We would really like to keep it original. We also tried a fine 0000 steel wool [linked by editor to product info at Rockler]. we would appreciate any help.
Thanks,
Pamela Van Duyne
- Wilmington, Illinois
---
2003
A. Hi, Pamela. Items like this consist of steel tubing which was plated with copper, then nickel, then chrome. The plating is now perforated in spots and you may be looking at blackened copper or rusted steel; there is no good way to clean bare steel to turn it back to chrome. The best you can do without replating it is to clean it with metal polish and very fine steel wool, then keep it well waxed to deter rusting.
A plating shop will probably encounter no particular technical difficulty in stripping this tubing, repolishing it, and replating it -- many plating shops would be happy to do it for you. Just pick a plating shop from our Jobshops Directory here, or your yellow pages, and find one that offers nickel-chrome plating to the public.
The issue is that it is quite labor intensive and will probably cost significantly more than you would like to pay. When the dinette set was manufactured, hundreds of identical tubes were polished and plated simultaneously on automatic machinery, so the labor cost was divided over hundreds of parts. When you need one set done, and it takes a craftsman the better part of a day, you can't expect him to work for less than what a plumber or mechanic would charge for their time. In other words it's probably going to cost a few hundred dollars, and most people aren't interested unless the item has genuine sentimental value or replacements are unavailable.
Our Introduction to Chrome Plating will help you appreciate what it's about (and why it's costly).
You can buy chrome paint from inexpensive [Plastikote Bumper Chrome Paint [paid link to product info at Amazon]] to quite expensive. The more you spend the closer it will look to real chrome plating. But anything in a spray can is not likely to look much like real chrome plating. Good luck.
Ted Mooney, P.E.
finishing.com - Pine Beach, New Jersey
Striving to live Aloha
---
---
Paint on chrome chairs looks bad
June 7, 2012
Q. I have a similar question. I painted the chrome on my chairs and it looks terrible. I have had a few people recommend sandblasting the paint off. Before I pursue this, I would like to know what my metal will look like once it is sandblasted. What would be my next step if I do this? I also spoke with a replating company and the guy wouldn't even give me a price. He kept saying that I should buy new chairs because having them replated would be too expensive. Any advice?
Carol Siler
- Richmond, Kentucky, USA
---
June 8, 2012
A. Sandblasting will leave a fairly rough surface and will remove or destroy whatever plating is under the paint.

A professional painter could likely do an OK job over a sandblasted surface, but if you don't want them painted...

The plater likely told you the truth, that it will be less expensive to buy new.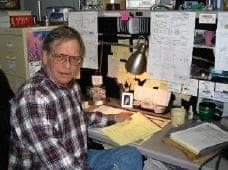 Jeffrey Holmes, CEF
Spartanburg, South Carolina
---
June 11, 2012
Q. I would appreciate any ideas about what to do. I have spent a fortune on upholstering these chairs so I need to figure out a compromise that doesn't involve buying new chairs. Painting isn't out as long as it looks professional.
Carol Siler
[returning]
- Richmond, Kentucky, USA
---
June 12, 2012
A. Hi, Carol.
It is certainly not impossible to chrome plate those chair legs. The point that Jeffrey and the plater are making is that it is labor intensive, so it will be more expensive than most people might expect. Call some more plating shops until you find a couple who can and want to do it. Just don't think it's a conspiracy if you can't get it done cheap; it may take an hour or two per chair, and (as mentioned) platers have to charge at least as much for their time as mechanics or plumbers :-)
Best of luck.
Regards,
Ted Mooney, P.E.
finishing.com - Pine Beach, New Jersey
Striving to live Aloha
---
August 18, 2012
A. I have a dinette set I bought 20 years ago. I have had it in storage, and through no fault of my own have had other people store it for me, of course not caring about the value, sentimental or otherwise. I've cleaned it 3 times over the years with S.O.S. pads. I have just recovered it after 6 years of bad storage and about 20% of it is to the metal base and needs to be replated, but the other 90% that was pitted and had rust cleaned up just fine and is still as shiny as it was when I bought it!
Steven Hefner
- Tulsa, Oklahoma
---
2004
A. Hello,
My husband and I have been selling fabulous and unique 1950's era chrome dinette sets for many years now. We restore tables and chairs as needed and have always had exceptional results using the process of applying chrome polish to buff out areas after removing any rust or corrosion, albeit we tend to avoid any chrome in this condition. However, where needed we find that it just takes a lot of elbow grease to obtain optimal results restoring these wonderful tables, chairs and dinette sets to their original state.
Roxanne C
[last name deleted for privacy by Editor]
- San Jose, California, USA
---
Roxanne: chrome polish and elbow grease is an affordable and practical approach to removing the rust in many cases. But once there has been rust, it means the plating is perforated--and polishing it may make it look passable but doesn't repair it: it remains a high maintenance issue where only regular polishing and frequent rewaxing will limit the rusting. Although replating is rather expensive , that's the way to truly restore the set to original condition. Since you are in the business and may have volume, so the process will be more affordable, you might want to align yourself with a local plating shop so you can over this option.
Ted Mooney, P.E.
finishing.com - Pine Beach, New Jersey
Striving to live Aloha
---
---
Where to get replacement legs and feet for vintage chrome dinette
2005
RFQ: I would love to know where we can buy replacement feet for our 1950's chrome dinette set, especially the table legs. They are the double legs that are curved at the top and joined at the bottom, so we need something similar to a figure 8 to place at the bottom of the chrome to protect the floor. Any help will be appreciated.
Thanks
Kimee L
[last name deleted for privacy by Editor]
- Orangevale, California
---
2007
RFQ: I have a 1950's Retro Chrome red metallic dinette set (I think a Douglass) with curved legs and I am missing one of the 8 legs. Where can I get replacement legs?
Thanks,
Janice M
[last name deleted for privacy by Editor]
- Bellerose, New York, USA
---
---
Where to go for replating of chrome kitchen table?
2005
RFQ: Where do I find a place to do replating? I live in the Bay Area.

Thanks,
Ben H
[last name deleted for privacy by Editor]
- Albany, California, USA
---
RFQ: I would like to rechrome the legs of an old 1950s table and chairs. Could you please give me any names of places in Connecticut or surrounding states that does this. I would appreciate any information you can provide.

George R

[last name deleted for privacy by Editor]




- Bristol, Connecticut






---

2003

RFQ: I am looking for a someone who can re-chrome vintage 50's furniture, such as tables, chairs, ashtrays, etc. Can it be done? Is it cost effective? Are there cheaper alternatives? I would prefer a business in Ontario, as close to Toronto as possible.
Thank you.

Teri A

[last name deleted for privacy by Editor]

- Toronto, Ontario, Canada






---

2006

RFQ: I am looking for a business that can re-chrome a small kitchen table and two chairs for me in Ohio. I live in Mansfield, so the closer, the better. Thanks.

Carla M

[last name deleted for privacy by Editor]

- Mansfield, Ohio






---

April 22, 2012

RFQ. I have a kitchen table and 4 chairs in need of re-chroming. The table legs have some large rust spots. In other areas the spots are small but many. I am looking for someone who can do this for me. The table comes apart: legs & frame. The chairs come apart into 2 sections. I already have an upholsterer lined up for the chairs and someone to replace the formica top. Can anyone out there help me with this?

Brenda Walter




- St Peters, Missouri






adv.
Going Home to the Fifties
from Abe Books
or





adv.
Formica & Design
from Abe Books
or

---
A. This website's supporting advertisers will contact you, or you can see our Jobshops Directory, which is arranged geographically. Current RFQs are now on our Looking for a Jobshop page. Good luck.
Ted Mooney, P.E.
finishing.com - Pine Beach, New Jersey
Striving to live Aloha
---
---
2003
-- this entry appended to this thread by editor in lieu of spawning a duplicative thread
RFQ: I recently purchased an antique metal top table that has chromed legs that curve in to meet a wooden center. I am inquiring as to whether the legs can be rechromed or not.
Karen Williams
- GLOVERSVILLE, New York, America
---
---
2006
Q. I have a vintage 1950's chrome leg kitchen table. One or two of the legs has localized rusting. What is the best way to remove the rust? Or restore the legs? Thanks so much.
Matt Jenks
- New York, New York
---
November 9, 2008
A. Take a piece of regular household aluminum foil, fold it two or three times for thickness, wet it with a little water and scrub away! Have a soft rag handy to wipe away the residue that you're removing and to shine the chrome.

I was skeptical when I first heard this idea, but decided I didn't have anything to lose except a cheap piece of foil. I cleaned up my 'new' retro table in no time at all. It was almost miraculous. GOOD LUCK!
Marchelle Brown
- Centerville, Iowa, USA
---
2006
A. Try 5% ammonium citrate(mixture of 50 gm citric acid/1 lit water +add some ammonia,pH must be 3,5). Hope it helps and good luck!
Goran Budija
- Zagreb, Croatia
---
2006
A. In addition to Goran's fine suggestion, chrome polish will remove the rust, and wax will deter its return for a short while. But the purpose of the original chrome plating was both decorative and to keep the air from reaching the steel of the table legs. Once the plating is perforated, rust is inevitable. If the table is of value, real or sentimental, sending the legs to a plating shop for replating is the right answer. It's just not cheap :-(
Ted Mooney, P.E.
finishing.com - Pine Beach, New Jersey
Striving to live Aloha
---
---
Where to find wide chrome trim for a 50's table?
2005
Q. For a couple of years now I have been collecting 50's - 70's furnishings for my daughter. I found a 50's chrome & formica table in decent shape, wishing to keep it in good shape I stored it in my workshop. My husband used it for a cutting table. Needless to say it is no longer in good shape.
The chrome is slightly pulled away from one edge and the formica surface now has a razor knife cut about 2 1/2" in length.
I can resurface it with arborite but will need to remove the trim which will cause irreparable damage.
I had thought of using automotive paint to resurface the table leaving the chrome trim intact but I don't think it will stand up to daily scuffs and scrapes.
Do you know where I can find replacement chrome trim or do you have any suggestions that I can apply to the table top?

Gramma
Theresa Smith
Hobbyist - Nanaimo, BC, Canada
---
2005
A. Theresa,

I would try looking at a local sheet metal shop or a metal fabrication shop,they maybe able to steer you in the rite direction or possibly even make you something up. Then you would probably need to have it rechromed -- again you would have to find a plating facility in your area. That's about the best advice I could give you.

Regards,
Brian C. Gaylets
- Scranton, Pennsylvania, U.S.A.
---
2006
A. This site might be of some help.

www.barsandbooths.com/bandbmetalbanding.htm
Derek Duffield
- Fort Collins, Colorado, USA
---
---
February 8, 2014
Q. How do I clean the chrome on the drop leaf hinge? Also the hinge is a bit creaky. Would three in one oil help? The underside of the table has brown spots too. Should I just paint underside?
Theresa Kelley
Owner of table - Philadelphia, Pennsylvania USA
---
February 2014
A. Hi Theresa. To clean it, try superfine steel wool and chrome polish per previous responses. 3-in-1 oil would probably be fine, but I think WD-40 would be fine too. I'm not quite understanding what you are painting since people normally don't paint the bottom side of tables, and I'm not sure if you are talking about the underside of the formica, or the bottom of chrome rails holding it together, but I don't see harm in it. I'd suggest the paint before the oil because you'll have a mess trying to paint anything that got oil on it. Good luck.
Regards,
Ted Mooney, P.E.
finishing.com - Pine Beach, New Jersey
Striving to live Aloha
----
Ed. note: Additional discussion of this general topic is available on letter 12615, "Repairing/re-plating Chrome kitchen table legs".