Where the world gathers for
plating, anodizing, & finishing Q&As since 1989
"How to paint or restore chrome table legs"
-----
November 25, 2021
Q. Hi,

I am Ginger, and love old kitchens and I have a vintage yellow cracked ice formica top table with chrome legs. The table has been in storage and the curved legs and quite rusty and pitted. It seems I might be missing support bars. The table has a leaf.
I bought straight metal legs which have flanges. Should I use strapping pieces to fortify the flanges - glue or screw? There is an aluminum apron, so clamping would be difficult.

And what to do with the 4 chrome legs? Toss them?

Thanks so much for your help.
Ginger Quen
- Tilton New Hampshire
---
November 2021
A. Hi. If the flanges on the new legs are large enough to securely glue them to the wood underside of the table, that would probably be best, because screws or bolts into the rather thin wood doesn't sound promising. But, yes, you could, if you're handy enough, bolt the flanges to flat steel plates and glue the plates to the bottom of the wood for more glue area.
You sent us a pic of the old chrome legs but we apparently lost it. Someone somewhere would probably like to have them, but finding such a person in a timely fashion probably isn't likely.
Luck & Regards,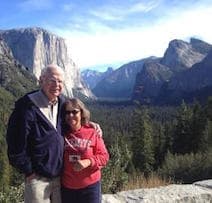 Ted Mooney
, P.E. RET
Striving to live Aloha
finishing.com - Pine Beach, New Jersey
---
November 28, 2021

Hi Ted, Glueing sounds like the way to go. Thanks for your advice.

Re: the legs, it pains me to throw away something that has potential value to someone, but the likelihood of finding the someone is unlikely. To ease my conscious, I'll post them for free before letting go.
Ginger Quen
[returning]
collector - New Hampshire
---
---
↓ Closely related postings, oldest first ↓
---
---
2001
Q. I want to repair some chipped chrome kitchen table legs. What is my best option?
Peter Downs
- Canberra, Australia
---
2001
A. The chrome should not have chipped off. But once it has, you are pretty much limited to taking the components to a plating shop as there is actually a great deal involved in replating, including stripping the old finish, reactivating, nickel plating, and chrome plating. And if the finish is pitted below the blistered area, mechanical finishing and copper plating and buffing will probably be required as well.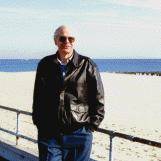 Ted Mooney
, P.E.
Striving to live Aloha
finishing.com - Pine Beach, New Jersey
---
2001

Thank you Ted. It's difficult to tell at first glance if it is chipped or just surface blemishes. What is the best way to clean up chrome kitchen tables and chairs?
Peter Downs
- Australia
---
2001
A. There are numerous polishes that seem to work. Chrome polish, Copper Glo [affil link], etc. If one of these removes the discoloration sufficiently, well there you go. If not, and your standards for this are fairly low, you could try bumper paint. Otherwise, replating is the only option and it's something you'd have to go to a plating shop for; and in low volume it's quite expensive.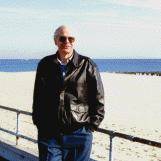 Ted Mooney
, P.E.
Striving to live Aloha
finishing.com - Pine Beach, New Jersey
---
---
Touching-up chrome on formica table
2001
Q. Do you have any suggestions for touching-up chrome plated furniture? I understand that there is no great solution, but is there a decent one? Some paint or something worth recommending?
David Nadler
- Chicago, Illinois, USA
---
2001
A. I just refinished my grandmother's chrome formica top table and surprisingly enough I had really good luck. It was so easy! I used a medium grade 0000 steel wool [affil link] pad and applied "Naval Jelly [affil link]". You should wear rubber rubber glovesProtective Gloves [affil link] when you apply it, and should sand any rust with the steel wool beforehand. Then liberally apply the naval jelly to the steel wool pad and work it in. Just follow the directions on the bottle for timing. I had really good luck and it was done in a day.
Depending on what shape the chrome is in you could also remove the legs and take it to be rechromed, this method is more costly, but the results are much better than any chrome paint, which would eventually peel, crack and have to be done over. Best to you!
Kristina
[last name deleted for privacy by Editor]
- Tulsa, Oklahoma; United States
---
2001
A. Hi, David.
There are inexpensive rattle-can paints made for the purpose such as Bumper Chrome Paint [affil link], but I certainly agree with Kristina that this is at best a temporary measure, and may "reduce the contrast" where the plating is bad, but it won't really look like chrome plating. Good luck.
Regards,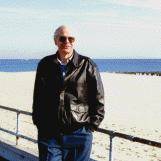 Ted Mooney
, P.E.
Striving to live Aloha
finishing.com - Pine Beach, New Jersey
---
---
2002
Q. Hello!
Thank you for offering this service! I have purchased a table that was made in 1953. The top of the table has been well taken care of, but the bottom has a circular chrome base and legs that are starting to rust. Do I sand the legs and base and then paint with chrome paint? I don't know how to make the chrome base shine again. Thank you for any help you can offer on this matter.
Brandi W
[last name deleted for privacy by Editor]
- Pensacola, Florida
---
2002
A. Nickel-chrome plating is not something you can do at home, Brandi. The best thing to do may be clean it with chrome polish, Copper Glo [affil link], or some other decorative metal polish, and then wax it. Once the chrome has rusted through like this, the underlying steel is very prone to continuing rust.
Chrome is not a paint but you can use paint that tries to imitate chrome [Bumper Chrome Paint [affil link]] and see if it's good enough for you as a touchup. If not, you'll need to take the legs to a chrome plating shop--but it may cost more than you like.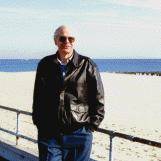 Ted Mooney
, P.E.
Striving to live Aloha
finishing.com - Pine Beach, New Jersey
---
2004
Q. I would like to follow the advice given on cleaning pitted chrome, but don't know what kind of wax to use after I use chrome polish. Thank you
Sara S
[last name deleted for privacy by Editor]
- Nashville, Tennessee
---
2004
A. I was just suggesting polishing wax, Sara -- Turtlewax Car Wax [affil link], Simonize, museum wax, etc.. Whatever you use, the bare steel (where the chrome is gone) will rust again quickly unless you can keep it constantly waxed.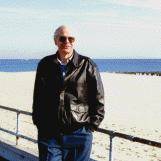 Ted Mooney
, P.E.
Striving to live Aloha
finishing.com - Pine Beach, New Jersey
---
---
Home restoration of retro chrome table
2003
Q. Hello,
I own a retro (50s) table from my grandfather that I want to restore. The legs and siding of the table are chrome. Is it possible to restore this at home (vs. professional chrome restoration, as they do for car parts) using something other than the usual hardware store products that I have already tried. There are small areas of rust and dullness that I want to redo.
Thank you,
Suzy Sarfaty
- Boston, Mass, USA
---
2003
A. The chrome has been destroyed and cannot be replaced with paint. Clean it with chrome polish or a sulfamic acid based metal cleaner, wax it, and that's the best you can do at home.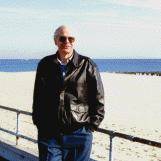 Ted Mooney
, P.E.
Striving to live Aloha
finishing.com - Pine Beach, New Jersey
---
October 7, 2011
A. Remove all the chrome pieces of your table and take them to a plating company. There are plenty in your area.
Rita Lou
- Manhattan Beach, California, USA
---
---
Metal table refinish-to chrome or not to chrome
2004
Q. I found this website by searching for help on the internet. I may not be in the right place, but I please ask your help for some direction. I am trying to refurbish a metal table that was in my grandmother's basement. I'm assuming she bought it around the 50's or 60's it had shiny metal legs, with shiny piping around the edge of the table and the table itself has red paint on it. I took it to a local guy to have it sandblasted and primed. I am wonder a) I don't think I need the legs and piping chromed but what kind of paint/finish would this type of table have and b) the red paint was a very tough paint. What kind does anyone suggest? I appreciate any help I can get!
Thank-you
Heather Jennings
self-employed - St. Paul, Minnesota, USA
---
---
2005
Q. I have a very old table & chairs that was my mothers, it was bought in the 50's, it has chrome legs on the table & chairs. there are a very very small spots of rust, can you paint over chrome and if so what with? and what kind of prep should be done first
thank you
Edna Gardner
house wife - Firest, Virginia
---
2005
A. The professional way of doing it right would be as follow: Take the parts to a chrome plating shop for electro-strip then a blast...glass or sand. Request that they leave an alkaline detergent rinse to give you time to paint. Metal parts will rust immediately otherwise. You may spray some oil ( WD-40 [affil link] or Mineral oil) on it, especially if you do not painting the item the same day the items got electro-strip.
Once you are ready to paint, you either remove the alkaline detergent by water hosing it down or use thinner to remove the oil.

Items need to be very clean before paint.

Another way is to go directly to a powder coating shop and have them blast the parts before you paint. Better if you have a buddy that has a sand blasting cabinet in their garage. Now since you are at the powder coating shop to get a quote for blasting, get a quote for powder coating color. Powder Coating is much cheaper than electroplating services. Powder coating is Awesome. They offer matte, glossy, semi-glossy, crinkle coating at a reasonable cost.

Now if you are determined in doing it yourself by cutting corners, you need to wash the part with water and soap. Dry. Then hand sand the parts with #4 0000 steel wool [affil link]. This should remove any rust build-up and prime the surface to accept paint. Wipe with lacquer thinner [affil link] (steel wool contains oils). Then paint. Paint does not like to bind to smooth surfaces.

Happy Restoration...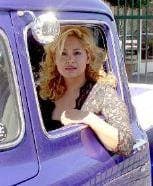 Alicia Moreno, La Kromadora
Escondido, San Diego No., California
---
---
November 9, 2011
Q. Naval jelly is not recommended for rust removal on chrome. Why is naval jelly not recommended for rust removal on chrome?
Becky Martinek
Hobbyist - Jamestown, Colorado USA
---
November 9, 2011
A. Hi, Becky.
Naval jelly is a mild acid but acids dissolve chrome, hence the manufacturers' warning not to use it on chrome plating.
Please be aware that when people talk about chrome plating they are usually actually talking about a very heavy plating of nickel, followed by a light flash of chrome (see our Intro to Chrome Plating FAQ). If the chrome is dissolved or damaged, it may not be immediately apparent since the nickel plating looks extremely similar. So it is possible that Kristina's procedure damaged the chrome without it being immediately evident.
Nickel plating is quite corrosion resistant itself, for interior use, so the table may still be fine even if the chrome was completely removed; but nickel is slightly less blue than chrome and can tarnish to a somewhat yellowish tone. For chrome that suffers outdoor exposure, the consequence of damaging it with naval jelly would be more severe. What is your situation?
Regards,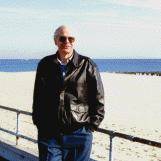 Ted Mooney
, P.E.
Striving to live Aloha
finishing.com - Pine Beach, New Jersey
Please see also --
• Topic 12615 "Repairing/re-plating Chrome kitchen table legs"

• Topic 41759 "Chrome plated 1950s kitchen/dinette tables & chairs -- restoring & protecting"