Where the world gathers for
plating, anodizing, & finishing Q&As since 1989
-----
Zinc consumption control in hot dip galvanizing

← Posters: please describe Your Situation, which is probably interesting & teachable. Readers have less interest in abstract questions

Q. How to control overall zinc consumption.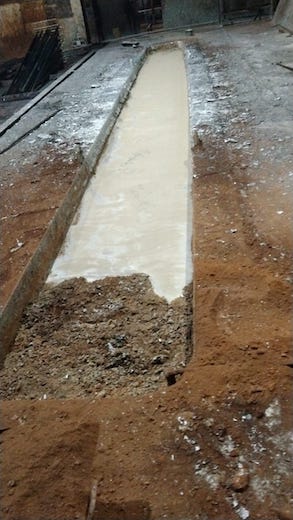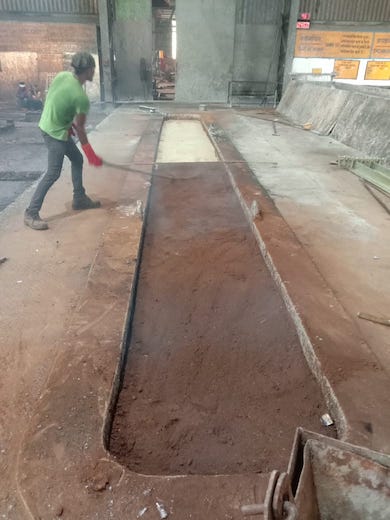 Arvind singh Yadav
- Raipur [India]
August 26, 2022
SUGGESTED GALVANIZING BOOKS
for Shops, Specifiers & Engineers
"Hot Dip Galvanizing of Steel Structures"
by
Kuklik & Kudlacek
(2016)
avail from
eBay
,
Abe Books
, or
Amazon
"Handbook of Hot Dip Galvanization"
by
Maass & Peissker
(2011)
avail from
eBay
,
Abe Books
, or
Amazon
"Galvanized Steel Reinforcement in Concrete"
by
Stephen Yeomans
(2004)
avail from
eBay
,
Abe Books
, or
Amazon
"Hot Dip Galvanizing -- A Guide to Process Selection & Galvanizing Practice"
by
M. J. Hornsby
(1995)
avail from
eBay
,
Abe Books
, or
Amazon
"Faults in Hot-Dip Galvanizing"
by
Dietrich Horstmann
(in English, French & German)
avail from
Amazon
"User's Guide to Hot Dip Galvanizing for Corrosion Protection in Atmospheric Service"
by
NACE
(1997 only rarely avail.)
avail from
Abe Books
, or
Amazon
(as an Amazon Associate & eBay Partner, finishing.com earns from qualifying purchases)
A. Hi Arvind. That sounds like a nice title for a good-sized galvanizing textbook :-)
But this page offers very generous and detailed postings by Geoff Crowley & Dr. Thomas Cook. Please detail your own situation or publicly follow up on one of their many specific points, or privately contract for their services. Thanks!

Luck & Regards,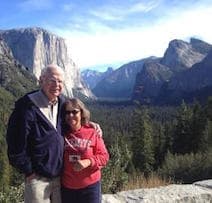 Ted Mooney
, P.E. RET
Striving to live Aloha
finishing.com - Pine Beach, New Jersey
A. This is a big question, and would indeed take a book to answer. But you could make it much more specific with some more information.
What zinc consumption do you get now? What flux do you use? at what strength? Ratio? %Fe in flux? What pickle system? Rinsing tanks? (where and how many?)
What material being processed? Temp of zinc? and any more info you can think to share.

Your question is a little like "How can I make money?" There are a million answers.
So more specific background could yield helpful answers.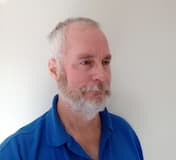 Geoff Crowley
Crithwood Ltd.

Bathgate, Scotland, UK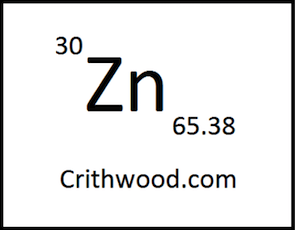 ---
---
↓ Closely related postings, oldest first ↓
---
---
Q. We galvanize MS pipes using hot dip galvanizing process. Earlier we used to get coating around 450 gms/sq mtr and daily zinc consumption excluding dross was around 600 gms/sq mtr.
For past few months our daily zinc consumption is increased without increase in coating. Even if we reduce the coating up to 350 gms/sq mtr, consumption remains the same. We have strictly controlled the withdrawal speed and zinc bath temperature but there is no consistency in results. Sometimes we loose 1 MT zinc in one shift. Somebody please help. Also somebody please advise me correct temperature range and withdrawal speed for various sizes.
Atul Mishra
- Murbad, Maharashtra, India
2006
A. In my experience best withdrawal speed is between 0.8 and 1.0 metres/minute. Temperature depends on several factors, but normally not above 455C. Typically 445 - 450 C.

There are only a few places the zinc can go.

1. On the steel (you have said coating weight has not increased)

2. To ash. Has your ash production increased? If so, look at your flux.

3. To dross. Has this increased. Its less visible than ash, and you probably only take it out weekly or 2 weekly, but has this increased? If so again look to flux problems.

4. Theft. Sounds silly, but with Zn prices at up to USD$4000/tonne, 1 t/shift will make someone wealthy. Any of your operators driving a new car? This might not be theft of molten metal, but of stock ingots?

5. Leakage. I think you'd know if this was the case, but is your kettle leaking?

Geoff Crowley

Crithwood Ltd.

Westfield, Scotland, UK

A. Sir:
Check the galvanizing kettle for a leak.
Regards,

Dr. Thomas H. Cook

Galvanizing Consultant - Hot Springs, South Dakota, USA
Q. Thanks Mr.Geoff, thanks Mr. Thomas

Sir when I talked about daily consumption. dross was excluded. So to reduce ash formation what should I do with flux. We also have higher dross formation as we can not filter iron particles regularly and when we filter process is not fully effective, i.e., iron content comes down from 1.5% to 1%. Please let me know how to calculate qty of H2O2 and NH4OH to fully filter the iron content. Tank is not leaking and theft is not taking place.

Geoff Sir,

I thank you a lot for your response. Speed of 0.8 to 1 meter/minute is not possible in PIPE galvanizing plant. We usually have speed of around 32 meters/minute, i.e., it takes around 12 sec to withdraw a pipe of 6.4 mtr length. At speed lower than this production will be lower and zinc may get solidified in and outside of pipe. What I feel is that our speed and temp combination does not allow full drainage of liquid zinc from inside of pipe, it either goes as zinc dust [adv: item on eBay & Amazon] after blowing or gets solidified in pipe depending upon the combination temp and speed combination. Please suggest correct combination of speed and temperature. Thanks and regards
Atul Mishra
[returning]
metals - Murbad, Maharashtra, India
2006
A. Atul,
Iron in flux does not cause dross in a "dry" kettle. Iron in flux does cause dross in a "wet" kettle. Is your kettle "dry" or "wet?" Usually a sudden increase in dross in a "dry" kettle means to me that the kettle is burning out. Usually due to dross packed against the vertical walls due to improper drossing. What method do you use for drossing?
In India (Tata Iron and Steel and Apollo in Madras), in South Africa (Barlow Rand), in USA, in South America, in Turkey, a tube is blown about every 6 seconds. For the outside of the pipes the blow ring can use heated air which does a better job AND retains heat on the pipes for the internal blow. For the inside blow we have found fluxes (published in METAL FINISHING) and other methods which increase the fluidity that greatly improve the internal draining before the blow. Very often there is four times or more zinc on the inside of the pipes as compared with the outside.
What do your inside zinc coating profiles look like? In South Africa the workers commented that when proper flux was used the zinc on the inside of the pipes was "As smooth as a baby's butt."
A steam accumulator near the blow head greatly improves internal blowing because the steam energy discharge is done in a much shorter time. Normally about 400 pipe volumes of steam are required to attain a proper internal blow. Exceptions are large bore which can be dealt with by other means.
Regards,
Dr. Thomas H. Cook
Galvanizing Consultant - Hot Springs, South Dakota, USA
---
---
Q. Dear Sir,
My question is how to control Zinc Consumption. we do all Techniques to save zinc but in our factory zinc Consumption go higher. our product is High Mast, TLT (Angle) and pole. we check metal property, dross test, zinc quality all are perfect then we check displaced material weight is increases so we conclude that zinc goes on higher coating.
Is it true?
If it is true then what should I do for consumption?

Nitin Pudke
Employee - Pune, Maharastra, India
October 1, 2010
A. Sir:

I was in India twice. At one location the commercial flux had about 20% sodium chloride, thus a good result was NOT expected. We did overcome this bad flux by other means. The other location had very good flux by means of making up their own flux using relatively "clean" zinc chloride and "clean" ammonium chloride (impurities were less than 1% with moisture content of no consequence).

I have no idea where you got your technology: For example, is it European with high baumé low ACN flux or American with low baumé high ACN. Is your flux cold with a drying oven or hot and no drying oven.

Is your rinsing after acid pickling good, or is the iron +2 overpowering you flux solution.

With high zinc usage perhaps your kettle furnace is bad and you have a leak in your kettle.

Do you have a magnetic thickness gauge to determine the zinc thickness on your product?

What is your ash/production%? What is your dross/production%?

There are so many, many things that can and do "go wrong" that it is virtually impossible to "trouble shoot" from your question.

Regards,
Dr. Thomas H. Cook
Galvanizing Consultant - Hot Springs, South Dakota, USA
---
---
Q.
We have put online filtering system on preflux bath. what should be attempted further
to control ash/dross formation, zinc consumption, white rust control etc
HARISH SONAWANE
operational control - Nasik, Maharashtra state, India
February 16, 2012
A. You speak of a filter on your quench, but that seems unusual. When you say "filter", did you mean a flux treatment system?
If it's only a filter, what do you hope to get? There should not be undissolved solids in your flux.
There might be sludge on the floor of the tank, but hopefully not in suspension.

Geoff Crowley
Crithwood Ltd.
Westfield, Scotland, UK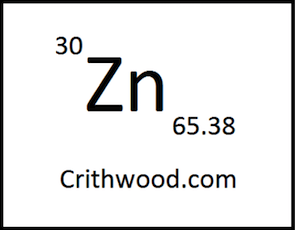 ---
---
Q. Dear Sir,
Please advise me to answer the following questions.
1.How to reduce ash formation in Hot-dip galvanizing?
2.What is the desirable gross consumption of transmission line hardware galvanizing?
Somen Ganguly
- Kolkata, West Bengal
August 19, 2012
A. Hi Somen. We appended your inquiry to a thread on similar subjects, which may partially answer it for you. Perhaps with this new starting point it will be possible to fine tune your inquiry. Good luck.
Regards,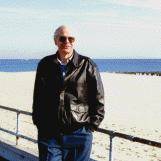 Ted Mooney
, P.E.
Striving to live Aloha
finishing.com - Pine Beach, New Jersey
---
---
Calculation of Zinc Level in a Zinc Kettle in working condition
Q. Dear Sir

Right Now I am working at a Galvanizing company. In this company people are using zinc density 7.14 for calculation of Zinc Level/Zinc consumption to higher management. We all know that Zinc density is 6.57 g.cm3 at Melting Point, i.e., 419.53 °C. From past 1o days I am at shop floor and involved in taking measurement of levels. They are trying to prove that level is up as per calculation of 7.14 g/cm3. Please advise me about the precautions which must be taken during measurement of zinc level.

Thanks in advance.
Santosh Kumar
Operational Manager - Cuttack, Odisha India
July 7, 2016
A. The kettle will hold more the older it gets. This is due to erosion of the inside and to becoming misshapen with time.

I kettle also has (normally) curved corners between sides and floor and between ends and floor, and between ends and sides. This reduces volume a little.

A nominal say 6 x 1.5 x 3m kettle holds 27m3 when full to the brim. But no-one runs a kettle that full, perhaps 100 mm down. So depth is 2.9 deep, so 26.1m3
If its say 10 years old, it might hold 28m3.

As you say, the density of molten zinc is lower than that of solid, so volume x density = tonnes in kettle.

Geoff Crowley
Crithwood Ltd.
Westfield, Scotland, UK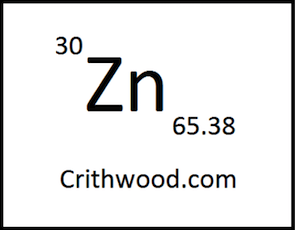 ---
---
Q. We have a galvanizing unit near Mumbai. To control the zinc consumption is a big task to every Hot Dip Galvanizing Plant. We are trying to control the zinc consumption through setting the Dipping time of each and every dip. So please help me to make a system of dipping time management.

1) Material : MS Steel Angle / Channel / Flat
Thickness : 4 mm to 20 mm
Zinc Temperature : 450 to 455 °C
2) Material : Solar Purling
Thickness : 2 mm to 3 mm
Zinc Temperature : 455 to 460 °C
Santosh J Singh
Hot Dip Galvanizing - Mumbai, Maharashtra, India
March 19, 2018
---
---
Q. Sir
I'm a student at university in Jakarta; now I'm researching about zinc consumption in galvanize and its relation with Pb and Nickel (<0,07%) content?
irwan jago
- jakarta , indonesia
May 21, 2020

Welcome cousin Irwan. We have dozens of threads about lead in galvanizing and nickel in galvanizing, and additional threads about zinc consumption, and it is my understanding based on reading them that neither of those metals is added for the purpose of reducing zinc consumption; and apparently neither is known to increase the amount of zinc consumption sufficiently to have merited a comment either.
But it's hard for me to 'read between the lines' because of my very limited knowledge of galvanizing. What is your hypothesis? Or what is your specific question so that a reader can educate both of us on this?
Regards,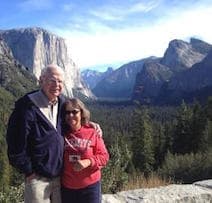 Ted Mooney
, P.E. RET
Striving to live Aloha
finishing.com - Pine Beach, New Jersey