Live! From beautiful Pine Beach New Jersey: Welcome to the world's most popular metal finishing website
topic 41239
Recovery of gold from polishing dust, sweeps floor or dirt material
A discussion started in 2006 but continuing through 2018
2006
Q. Respected Sir,

Greetings!

I am working here in China and deal with jewelry company. As we are preparing for all dust and dirt coming from polishing section , dirt bench each month.

Now we've collected a huge volume of the said dust from the said area.Now could please someone help us to know the procedure on how to recover the gold on it .

Please , what are the steps and chemicals involved on the process itself?

Your kind suggestions and advice is too much appreciated.

Thanks in Advance.

Yours,
Joseph Padilla caranto
jewelry co. - Zhuhai City, China
---
2006
A. Precious metal refining can be an exceptionally complex operation, Joseph, not something easily dispatched with an internet posting of a couple of paragraphs. I was recently involved in assessing some fire damage to a good size precious metal refinery and the cost of the repairs to about one quarter of the refinery was, as I recall, about 30 million dollars. Admittedly, that was a large refinery with redundant tanks and furnaces, but refining correctly, for complete recovery rather than partial, is incredibly capital intensive.
I would strongly urge you to sell those floor sweepings, used mops, etc. to a refinery rather than trying to build a small refinery yourself. But if you insist on doing it yourself, then I think you could start with "Recovery and Refining of Precious Metals" by C.W. Ammen =>

Good luck.
Ted Mooney, P.E.
finishing.com
Pine Beach, New Jersey
---
2006
A. Joseph,

There is a simplistic approach to capturing the solids and 'floating' off the rest...

This involves two tanks. The first one is fairly tall but min. 30 gallons. The 2nd one could be rectangular.
Both made of Polyethylene.

This 'approach' is used by Assayers on claiming any 'valuable' dust that comes from the fume hoods.

In your case, mix up that dust with some water.

Then into the first tank (which has, of course, a big bottom drain) you use a vertical pipe say l/3 the depth of the tank. This is the feed pipe. Then at HIGH LEVEL you weld on a 6" or so pipe which protrudes into the tank horizontally by, say, 6" or so. Where it extends outside, you baffle it and weld on at the very bottom a l"Ø drain outlet pipe.

Now, that 6" pipe extending into the tank should have a real loose moulded cap. Then you cut out the inside of that cap and get some very ordinary coarse cloth and place it over the end of that pipe, push on that cap ... but use a 'screw' to just hold it in place.

On filling up, that easily replaceable/cleanable cloth will prevent any macro sized gold solids from escaping but the main solids will settle to the bottom of the tank.
Freeman Newton
White Rock, British Columbia, Canada
(It is our sad duty to
advise that Freeman passed away
April 21, 2012. R.I.P. old friend).
---
2006
Q. Respected Sir,

Greetings!

Got to hold your message today and really thankful for the information. Your good advice is very appreciated that we had to sell that to the refinery. But Sir the company would like to try ourselves in performing the job in our site rather than selling it to the refinery.

On the other hand we would appreciate to avail one book from your recommended supplier,and will try here to the soonest.

Sir, in ordering of the books are there any ways on ordering that books because I want to have my own personal copy of that book with my own expense and not our company expense.

Sir, I don't handle any cards such as credit card or anything because I am just a expatriate in this company.

Hope that you could me your best advice on this regards.

Thanking You and MORE POWER.

Sincerely Yours,
Joseph Padilla caranto
[returning]
- Zhuhai City, China
---
2006
Sorry we don't sell such books, Joseph, we're just telling you which book our readers suggest for this issue, and we note that this one gets excellent reviews. Sorry, but we would not know what book stores accept checks or ship to Zhuhai City, etc. Apologies.
Ted Mooney, P.E.
finishing.com
Pine Beach, New Jersey
---
2006

On behalf of our company here in China , We would like to express our sincerest thanks to Sir Ted Mooney, for giving such time in a very quick informative response on our query and recommended some reference to us. Thank your Sir, we really appreciated that service to us not for us only but for everybody who really needs great idea on the topic. Thanks again Sir Ted.

Secondly to Mr. Freeman Newton who shared also his great idea on the topic , Sir we meant a lot and feel grateful for the information you gave to us. But Sir could you please simplify the steps.

Is the information you gave to us deals more on exhaust fume hoods?

Anyhow still right here feel grateful to all of you who shared their professional expertise on the subject itself.

Thanks and MORE POWER!

Respectfully Your's ,
Joseph Padilla Caranto
[returning]
- Zhuhai City, China
---
2006
Q. Hello Sir Ted ,

Good Day !

After we refined the said 18K Gold filing and collected the 24K gold dust.

Since I'm aware that Copper , Zinc and other alloying elements present on that gold spent solution after conversion the 18 K gold to 24 K.

What are the percentage of each alloying metals present on the solution?

Are there any possibility that still Silver on the solution?

Could you recommend us on the analysis procedure of the said solution?

Thanking YOU!

Regards.

Joseph
Joseph Padilla caranto
- Zhuhai City, China
---
2007
Sorry, Joseph, I run the website and my specialty is electroplating; I do not have personal knowledge of those refining processes or analytical procedures.
Ted Mooney, P.E.
finishing.com
Pine Beach, New Jersey
---
2007
A. Dear Joseph,
Hey! It's simple you know. Just collect all the sweepings, manually remove what is obviously not gold like pieces of paper, plastics etc, dissolve the high grade sweepings in aqua regia, precipitate the gold with Sodium Metabisulfite, filter - tapos!

I just came across your letter today.

Regards,
Wilson Marrero
- KualaTerengganu, Darul Iman, Malaysia
---
2007
Q. Hey Mr. Wilson Marrero,

Really thankful for the information that you gave to but could you please simplify the procedure.

Thank you very much and awaiting for your positive reply.

Ang tagal mong nawala ha!

Joseph
joseph padilla caranto
[returning]
- zhuhai city,china
---
January 12, 2008
A. First you put all the dust in a lot of water, e.g., if you have 1/4 of a 4 gallon container of dust you need to fill the whole container with water. You add some laundry detergent and stir it well. The gold and other heavy metal will sink to the bottom. You then pour the water out very slowly (about 1/2 of the water). You repeat several times until all the floating material floats out. The water will become clean with the gold and other metal and sand at the bottom. You then filter it, leaving only the solid material on the filter paper. Take a magnet to take all the steel and iron out. Then you put it in nitric acid to remove most of the other metal remaining. Leave for at least 24 hours. You then wash again to float all the acid out. You then melt it. Add some Borax [linked by editor to product info at Amazon] when melting. After melting you could file it to dust again. Put acid again to improve quality. Then melt it again.
Basant Goolcharran
- Queens, New York, USA
---
April 21, 2011
A. To Joseph Caranto,

As far as my experience is concerned, first burn all the sweepings to remove all organic impurities and unwanted pieces of paper etc......you have two options to the burned dust...melt the burn dust with flux (borax) you will get an ingot then proceed to the aqua regia gold refining process,or without melting proceed directly to the aqua regia process.

Note: Screen first the burn dust prior to the gold refining process.
Ferdinand Costura
- Pasay City, Philippines
---
September 3, 2014
A. Hello to all. My name is tanaji mane from India; I work in gold and silver testing melting and purifying shop.
Mr. Joseph: burn all dust on fire in an iron pot, then all waste material will burn (like paper , plastic). Then you have to wash that. Other dust will flow away , some dust with gold will remain in iron pot , gold & silver are heavy metal not flow with water , Be careful in washing, then collect iron from that dust with a magnet.
tanaji mane
- india
---
---
May 19, 2010
-- this entry appended to this thread by editor in lieu of spawning a duplicative thread
Q. We have dust (extract from gold mines with gold, sand, etc) from which we want to obtain gold. Kindly let me know exact step wise procedure to extract gold with best purity from the same.
Murtaza Vania
Buyer and trader - India
----
Ed. note: Hello, Murtaza. We've noticed that if a reader ignores the previous postings and just takes it from from the top again, the other readers tend to follow his example and ignore his posting as well :-) Please do your best to frame your question in terms of the answers that have already been offered, and I think you will get some helpful replies. Good luck.

---
---
February 22, 2011
Q. Hi everyone,

My name is Mark Vincent , I'm from Philippines, my dad and I have have some gold dusts and we are having a hard time on the precipitation process of the gold, can you help me on this matter? Your help would be greatly appreciated. Thank you so much.
Mark Vincent
- Koronadal City, Philippines
---
April 21, 2011
A. To Mark Vincent....

Just follow the procedure of gold refining ( aqua regia process) and you will recover 99% of gold. What precipitant you are using? the process is very simple and surely you will end excellent gold recovery......
Ferdinand Costura
- Malibay, Pasay City, Philippines
---
---
April 9, 2011
Q. I am from Surat, Gujarat. I have my workshop at my home I make bangles and many ornaments. I also have machines of making ornaments so while making ornaments gold is wasted and is mixed with some pollutants, but all that things gold is mixed with. I have collected and want to recover all those wasted gold. So please sir I want to know how should I get that gold back.Is there any type of chemicals or machine from which I can get my wasted gold back. Please reply.

THANKING YOU,
Vanraj Soni
shop employee - Surat, Gujarat
---
July 22, 2011
Q. Dear someone who can help me.
I am planning to buy an aqua regia gold refiner. I want to know that without doing anything to the polishing cloths and sweep dust put into the machine is possible. Is there any harm to the machine? Is it somewhat expensive,and can we expect even 90% recovery.

Please someone help me.
Thank you. Best regards,
hasitha.
Hasitha Silva
running a gold workshop - Sri Lanka
---
July 22, 2011
Q. Dear sirs.
I am Sanjaya Yahathugoda from Sri Lanka. I am hoping to do the smelting process to get gold from the sweep sand, polishing cloths, etc. So please someone help me to do this work.

Thank you,
Best regards.
Sanjaya
Sanjaya Yahathugoda
goldsmith - Sri Lanka
----
Ed. note: Cousins Vanraj, Hasitha, Sanjava --
Sorry, but we editors don't know gold recovery and can't help you except to repeat that when you ignore the answers already on the page and start over it accomplishes nothing except killing the thread. Please cast your questions as requests for clarification on what has already been said. Thanks!
---
---
August 14, 2012

-- this entry appended to this thread by editor in lieu of spawning a duplicative thread
Q. Hi! I have some dust of polishing of gold. It would be appreciated if everyone helped me to extract the gold from them.
With best wishes,
M. Ghasem Hosseini
- Tabriz, IRAN
---
August 18, 2012
Q. Respected Sir, I have good quantity of my gold workshop scarp of sweeping, polishing buff, used crucible and all mix in which by mistake sulphur (yellow colour) has been added and all is mix properly. Now how to recover gold? Will this sulphur react if I do by aqua regia system? I will be very much thankful if you guide me in proper way. Awaiting for your positive reply. THANK YOU
shailesh soni
consultancy for jewellery - Rajkot,gujarat,INDIA
---
September 1, 2012
Q. I have a good sample of fine gold dust, and being a weekend prospector, what is the easiest way for me to separate the dust from sand, dirt, iron, etc, other than using aqua regia, smelting, etc? I know I can remove any magnetic particles using a strong magnet, and the dirt from careful washing, but what remains is the gold dust and heavier sand and other particles.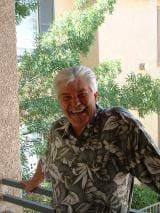 James MacIntosh
- Las Vegas, Nevada
---
April 27, 2013
Q. I Have more than 100 kg of sweep dust and out of which 400 to 500 gm is fine powder of gold. Please advice on how to use aqua regia to extract this gold.
Dilip JD
- Sharjah, UAE
---
---
How to value gold in polishing dust, floor sweeps, etc.?
July 26, 2013
Q. I am in the midst of trying to raise some funds to start a business. My family is in the jewelry industry and buying gold seemed like a activity I am already in a position to easily buy and sell.

I have a small problem how do I place a value on a bench jeweler's polishing dust, floor sweepings, and fillings? Any advice on conducting this sort of business activity would be helpful.

I have a goal of $50,000 USD after taxes and expenses.
Ramu Reddy
- Irvine, California, USA
---
August 6, 2013
A. The purchase and/or processing of polishing wastes, floor sweeps, filings, carpets, traps, etc., is quite complex, but it can be very profitable if done right.

The value of polishing wastes, often called buffing dust, can range all over the map from about $20/pound to $800/pound, depending mainly on the metal(s) being polished (silver, gold of various karats, platinum, etc.) It and the other materials listed above are extremely non-homogeneous and it is impossible to sample and assay them in their untreated condition. In order to determine their value, they must first be "prepared", i.e., putting them into a homogeneous state. For example, to prepare buffing dust, this entails, in order, incineration, ball milling, screening, magnetic separation, and blending (or sample splitting). At that point, it can be sampled and fire assayed.

A common method for processing prepared sweeps and dust was to melt them along with special fluxes containing lead. All the precious metals (PMs) were collected in the lead, which was then then removed by cupellation (like a huge fire assay). The residue was almost purely all of the PMs, in alloy form. There are also acid methods for treating the prepared dust.

There are 2 excellent books that generally cover these methods - Hoke's "Refining Precious Metal Wastes" [link is to info about book at Amazon] and Loewen's "Small Scale Refining of Jewellers' Waste" [link is to product info at Amazon]

Dealing with these materials is not for those that are unknowledgeable.
Chris Owen
- Nevada, Missouri, USA
---
August 14, 2013
Q. Chris Owen, Thank you for your helpful response. Due to the complexity of the refining process I was planning on just focusing my self on procurement of sweeps, filings, and polishing dust. I have a 3rd party refinery I will be using.

Is there are more advice in regards to procurement of such items for a profit?

Is my $50,000 goal attainable?

I was just planning on going from bench jeweler to bench jeweler see if they will sell.
Ramu Reddy
[returning]
- Irvine, California, USA
---
---
August 9, 2013
Q. Gold recovery from polishing dust. Before gold recovery, Dust wash with HCl is required or not?
RAVI KUMAR
- HOSUR, TAMILNADU, INDIA.
---
August 15, 2013
A. After treatment (incineration, ball milling, screening, magnetic separation) and before using aqua regia to dissolve the values, a separate hot HCl leach is advisable. I see no advantage in using HCl on untreated polishing dust.
Chris Owen
Consultant - Gold and Silver Refining - Nevada, Missouri, USA
---
---
February 25, 2018
Q. How do you ensure that all combustible elements are eliminated from gold dust before melting?
Alaka Olutomiwa
- Ilesha, osun,Nigeria


If you have a question in mind which seems off topic, please Search the Site