60,000 Q&A topics -- Education, Aloha, & Fun
topic 41182
Tin plated parts turn yellowish
2002
Q. Hello,
I'm a Quality Manager for metal stamping company. We produce an automotive part made from CDA194 that is hot tin dipped (97.5 % pure) and hot air leveled to 100-350 micro inches before stamping. The finished stamping is heated through three different process (molding, epoxy cure etc.)with the highest temperature at 300 degree F for twenty minutes. The product has been made for years but material from a single plater has turned yellow at the heating process.
Lab tests suggest that 1) The plating is oxidizing and turning yellow - normal for tin. 2)The copper is migrating through the plating. 3) The plating was not properly cleaned and should have had an aqueous wash and rinse as part of the process. Could you review the hot dip tin process and suggest what you feel could be the cause of the yellowing.
Thanks for your help.
Thomas Coles
- Attleboro, Massachusetts
---
2002
A. Any of the above are possibilities, especially point 1, but since the problem seems related to one plater I would also suggest investigating if he may be using a bright acid tin instead of a matte tin. I am not a hands-on guy on this particular problem, but I would take a wild guess that this yellowing may be organic brighteners decomposing under heat, and that point 3 will not prove adequate to remove them.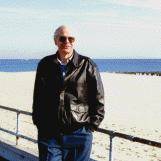 Ted Mooney, P.E.
finishing.com - Pine Beach, New Jersey
Striving to live Aloha
---
---
Tin coating is yellowing in steam
2003
Q. Dear knowledgeable finishers:
I wonder what causes tin coating over brass to yellow after exposure to water steam for few hours. Different parts show various degree of yellowing. Does anyone have any means to prevent such yellowing? In the form of post-treatment, or polarization pulse(s)?
Thanks,
Alexander Scheglov
- New Milford, Connecticut
---
2003
A. Plated tin coatings do tend to yellow as they age. This is an oxidation of the surface. Steam speeds up the process. It can be reduced by treating the tin coating with a post dip after plating to passivate the surface.
Gene Packman
process supplier - Great Neck, New York
---
---
2006
Q. Material Base : - Brass
1st Layer before tin : - Copper base 1~2µm for resistant
Finishing : - Tin Plating (3~6µm)

Question is : -

My customer is complaint the part become yellowish in colour? The volume for this part is low maybe the shelf-life or maybe the chemical concern during plating? Please advise what is the main root cause and how it going to prevent.
Asuad
manufacturer - Penang, Malaysia
---
2006

A. Hello Asuad,
letter 20394 and responses dated 3/18/03 should be able to help you. The second response on the above date refers to a yellowing deposit with the likely cause and preventative measures to be taken. Good Luck!

Mark Baker




process engineer - Malone, New York





---

2006

A. Tin plating electrolytes will not rinse off. Later they turn the surface yellow. Dip the finished tin plate back in the alkaline cleaner for about 30 seconds. The finish then will not turn yellow.

Robert H Probert




Robert H Probert Technical Services





Garner, North Carolina





---
2006
A. Your problem is insufficiency rinse after plating, if you use post treatment by tri-sodium phosphate, you will try use chemical name Neutralizer TL (Enthron OEM).
Warawut prachasirisakul
- Thailand
---
---
February 12, 2009
Q. I have received some material that supplier confirms has passed Hot Tin dip process which's made surface finished to be white slough around there. I have little experience in this process and it's hard to explain by wording, but please let me know your e-mail to send picture to review.
It's deviated from the previous parts I got, that's the reason of this problem. May someone drop your advise about white slough from Hot Tin dipped process, Please?
Ariya Sirisomboon
supplier quality engineer - Chonburi, Thailand
Ed. note: email the photos to mooney@finishing.com, Ariya
---
---
March 21, 2019
Q. WE TIN PLATE 110 COPPER STRIP COILS IN A TIN BATH AND ROLL IT BACK UP. LATER, WE SEE WHEN IT GOES TO BE SLIT THAT THERE IS YELLOWING TINT/GOLD DISCOLORING TO IT. BRASS AND BRONZE NO PROBLEMS ONLY ON 110 COPPER ALLOY. WE USE 99.99 HP TIN INGOTS IN OUR TIN BATH. RUNNING TEMP ABOUT 520 °F. WE USE AIR COOLING AFTER IT COMES OUT OF THE TIN BATH AND THROUGH SOME ROLLERS BEFORE IT WINDS ONTO A TAKE-UP. WHAT TO DO TO PREVENT THIS FROM HAPPENING?

THANKS
MIKE
MIKE WOLLSCHEID
SHOP EMPLOYEE - NORTHBROOK, Illinois USA
---
---
November 3, 2020
-- this entry appended to this thread by editor in lieu of spawning a duplicative thread
Q. Hello, I am a quality inspector for a company who who makes busway and switchgear from tin plated copper. We receive our busbars plated from a few different plating companies. However, we have noticed that copper bars that are sitting out exposed for a long amount of time are starting to turn a yellowish color. If the bar is flipped over, the other side is the normal "silver" colored side. Some of our customers are rejecting these parts due to cosmetic issues. what is causing the yellow color? Does it have to do with how it was plated or is it something in the air that the bars are exposed to?
Brandon L.
- Cincinnati, Ohio
---
November 2020
A. Hi "Mr. L". Tin turning yellow is the subject of this thread which we appended your question to, and other threads here including thread 44518; but in brief, tin turns yellowish over time due to a combination of simple oxidation in the air, and/or diffusion of copper through thin tin plating.
An underlayer of nickel plating reduces the diffusion and reputedly reduces the yellowing but may not be practical. It may be possible to apply a proprietary tarnish-ban chromate-based corrosion inhibitor to slow the tarnishing.
Surely you've been supplying tin plated bus bar for a while though, Mr. L. If I'm not mistaken we have inquires from your plant on other issues here going back 5 years or so. That motivates the question: "What changed?" Is it a case solely of your customers getting more picky recently, or have your plating specs or storage conditions changed?
Luck & Regards,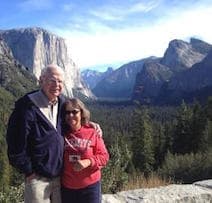 Ted Mooney, P.E. RET
finishing.com - Pine Beach, New Jersey
Aloha -- an idea worth spreading