Where the world gathers for
plating, anodizing, & finishing Q&As since 1989
-----
Sodium Dichromate sealing of anodized surfaces and temperature degradation
Q. We recently had a Salt Fog failure on MIL-A-8625 / MIL-PRF-8625 [affil link or DLA] Type II Class 1 (development parts-no history) the parts were sealed with Sodium Dichromate. Later we cure a Loc-tite application at 400 °F for one hour.

It appears that the 400 degrees for one hour may be destroying the Sodium Dichromate seal.

MIL-A-8625 does not address increases in temperature and exposure time whereas Chem-Film MIL-C-5541 (another surface application) does address this issue in paragraph 6.11.

Has anyone ever crossed this bridge before ? - what temperature can the Sodium Dichromate seal survive ?
Myke Conway
Senior Manufacturing Engineer - Irvine, California, USA
2006
2006
A. I've never tried baking a Sodium Dichromate part before, so all of this is just conjecture, but...

Backing above 140 °F is bad for chemical conversion coatings because it dehydrates the gel-like coating, not because it actually affects the hex-chrome (I believe). With a sodium dichromate seal, you're not leaving a gel like coating on the part to be dehydrated, so I doubt the failure mechanism is the same.

However, the amount the aluminum metal expands when subject to heat is about 5 times greater than the amount the aluminum oxide coating expands - so you could well be cracking the coating itself and thereby compromising your salt spray resistance. I'm betting that this is more your problem than a degradation of the seal...

The easiest way to check it would be to get 4 panels, anodize them in the same load, then seal two in sodium dichromate and then bake one clear and one sodium dichromate and send all four for the same salt spray - by the end of the test you'd know how much the sodium dichromate affects and whether the problem is occurring before or after the bake.

Good luck!
Jim Gorsich
Accurate Anodizing Inc.

Compton, California, USA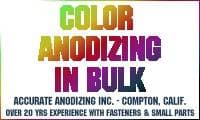 2006
A. 400 °F will crack the anodic coating, the coefficient of which is 0.2 that of the underlaying aluminum metal.

The dichromate "Seal" is in no way kin to "chromate conversion", and although I cannot document the temperature limit, it must be far above that of the conversion coating. That said, the hydrated aluminum oxide imbedded with sodium or potassium dichromate will surely be disturbed by the oxide crack and therefore expected to fail salt spray.

Robert H Probert
Robert H Probert Technical Services

Garner, North Carolina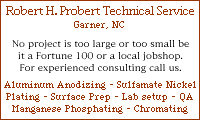 ---
---
July 7, 2015
Q. Does anyone know of the biocompatibility of this coating for use in medical device applications?
Matthew Attar
- Mansfield, Massachusetts, USA
July 2015
A. Hi Matthew. Chromic acid/chromate/dichromate = toxic and carcinogenic hexavalent chromium. Biocompatibility is surely zero.
Regards,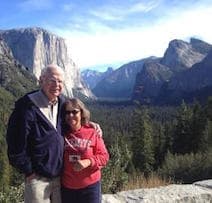 Ted Mooney
, P.E. RET
Striving to live Aloha
finishing.com - Pine Beach, New Jersey
---
July 7, 2015
Q. Ted,

I appreciate your quick response, and in theory I do agree with your assessment.
However cobalt chrome is used in knee and hip implants, this surface treatment is used to aid in bonding for medical applications and 316L SS contains 17% Cr, so biocompatibility is not as straight forward as it would appear to be from a medical device standpoint.
A competitive product is chrome coated as well.

I am at a crossroads of whether to run through the testing or forget the Dichromate coating and move on...
I will keep the group informed as to the results once I make that final determination.

Thanks again for the response.
Matthew Attar
- Mansfield, Massachusetts, USA
July 2015
A. Hi again Matthew. Metallic chrome, as in chrome plating and stainless steel, is one thing. Dichromate, Cr2O7, is chrome in the hexavalent state and is something very different, and absolutely not bio-compatible.
But maybe you and I are just on different wavelengths? The other posters on this thread have been talking about anodized aluminum with a dichromate seal ... but maybe you are thinking about chromium plating (which is a very different thing than a dichromate seal on anodized aluminum)?
Regards,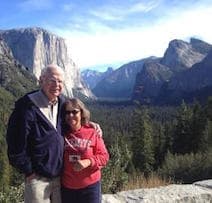 Ted Mooney
, P.E. RET
Striving to live Aloha
finishing.com - Pine Beach, New Jersey
---
July 8, 2015

Ted,

thank you for clarification.
I was wrongly mixing the chrome plating up with the dichromate seal, which is exactly what we are/were going to do to an anodized aluminum tip for a medical device.

Thanks.
matthew attar
[returning]
- mansfield, Massachusetts,usa
July 2015
A. Yes, there are other seals for anodized aluminum, including simple hot water or nickel acetate, which are not quite as corrosion resistant as dichromate, but can still effectively seal the anodizing without leaving toxic dichromate on the parts.
Regards,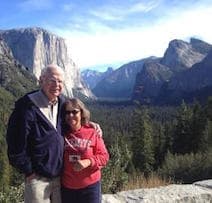 Ted Mooney
, P.E. RET
Striving to live Aloha
finishing.com - Pine Beach, New Jersey
---
"The Surface Treatment & Finishing of Aluminium and Its Alloys"
Wernick, Pinner & Sheasby
from Abe Books
or eBay
or Amazon
(affil links)
July 8, 2015
Q. Ted,
can you elaborate on the HOT WATER sealing?
I am looking to increase corrosion resistance of an anodized component used for a surgical procedure and this HOT Water approach seems like it would pose the least risk from a biocompatibility stand point.
matthew attar
[returning]
- mansfield, Massachusetts,usa
July 2015
A. Hi again. Hot water sealing can be confusing because one's first reaction is probably "How can water 'seal' anything?".
Often when we mentally conjure up 'sealing', we picture some kind of topcoat that encapsulates the item. But that's not actually what an anodizing seal does. Anodizing creates a finish with billions of microscopic "drill holes" in it, and sealing is accomplished by hydrating the aluminum oxide surface, causing it to swell and close off those holes. All that's needed to do that is immersing the anodized aluminum into nearly boiling hot water for several minutes.
There are other seals like the sodium dichromate, nickel acetate, nickel fluoride, and steam -- and each has its advantages. But hot water alone can do it when appropriate.
I'd bet that anodizing consultant
Robert Probert
[a finishing.com supporting advertiser]
, or one of the
anodizing shops
advertising here, could get you on track with all of this quickly and easily.
Regards,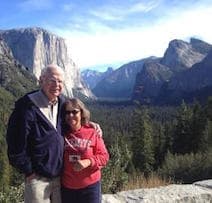 Ted Mooney
, P.E. RET
Striving to live Aloha
finishing.com - Pine Beach, New Jersey
---
July 9, 2015

Ted,
thank you so much for your insight on this.
I assumed the hot water was swelling and "smoothing" out the anodize surface as you described, and sealing the surface to a degree..

thanks again!
matthew attar
[returning]
- mansfield, Massachusetts,usa
---
---
December 14, 2017
Q. Hello,

Does anyone know how much percentage or thickness of sealing agent (Sodium/Potassium Dichromate or Cobalt Acetate) will be deposited on the final product, when anodization is carried out per MIL-A-8625 regardless of type and class.
SriHarsha Katta
Aerospace - Pune, India
December 2017
Hi cousin SriHarsha. I think the thickness is barely measurable, and the weight percentage certainly depends on the weight and surface area of the anodized object. I am not sure if the question quite makes sense because dichromate is not even allowed on some of the classes, and type 1 may have its own inherent dichromate percentage even before its sealed, and type 3 is not sealed at all except in special cases.
I think you may get better and more insightful answers if you can explain your situation and why you are asking this question. Abstract questions rarely attract any answers at all, and even then they are usually not particularly helpful :-( But good luck.
Regards,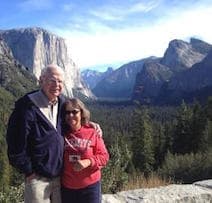 Ted Mooney
, P.E. RET
Striving to live Aloha
finishing.com - Pine Beach, New Jersey