topic 40590
Is Titanium Plating or Coating on Stainless Steel Possible and How?
adv.
(2006)
Dear Sir/Madam

We are manufacturing manicure instruments and scissors. I am interested to give titanium coloring to scissors. I know very well we can color the titanium piece. If we get titanium coating orplating of titanium on our scissors made of Stainless Steel, we get our goal of coloring.

If you know the procedure please guide us.

Thanks and Best wishes
Mian Muhammad Anwar
instruments - Sialkot, Pakistan
---
(2006)
The simple answer is no. It is not possible to electrodeposit titanium onto any substrate. Titanium can be coated onto stainless steel by vacuum deposition.
However titanium gives a very poor cutting edge and is not likely to improve scissors. Do you mean titanium nitride (TIN)a very different material? This is the gold colour often seen on tools and is also coated by a vacuum process.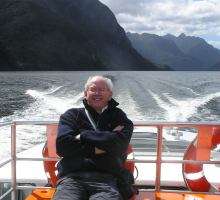 Geoff Smith
Hampshire,
England
---
(2006)
TiN deposited coating of instruments is very common on industrial high speed cutting tools, medical instruments and drills. Low temperature arc vapor deposition can coat a 24 karat gold look to your instruments, give roughly 10 times the life and it's also got a fairly low coefficient of friction.
Gary Larson
- Lafayette, Colorado
---
March 27, 2011
I am very much interested in titanium nitride (TiN) coating on stainless steel. Can you please guide me on process.
Rabi Chaudhry
- Sialkot, Pakistan


This public forum has 60,000 threads. If you have a question in mind which seems off topic to this thread, you might prefer to Search the Site