Where the world gathers for
plating, anodizing, & finishing Q&As since 1989
-----
Is Titanium Plating or Coating on Stainless Steel Possible and How?
An ongoing discussion beginning back in 1998 ...
1998
Q. I currently find myself in a position where a low cost solution to the permanent colorization of titanium (while preserving the feel of the natural metal) is required. I am aware of techniques in the jewelry industry, but has anyone found a way to increase the bond of the colorful oxide in a more durable fashion? Any help or feedback on this would be appreciated.
Thanks
J Goodings
---
1998
A. I'm somewhat confused by your post. We produce titanium nitride colored stainless steel sheets in various colors. We feel the technology we are currently using is very affordable and use it to cover large surface mass (e.g. stainless steel sheets).
Titanium nitride coatings is a very durable and corrosive resistant finish so much so, that it is use to coat carbon steel cutting tools. The bonding of the oxide to the metal is very technical and if not done properly in the right environment and with the right Ti alloys (sputtering targets) then it could be a problem. Perhaps your experience is with someone that did an improper job.
Our custom vacuum furnaces were designed for sheet metal. I'm sure there are others with smaller furnaces that can accommodate smaller projects and do it right.
Hope this helps and good luck,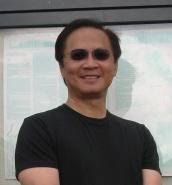 Michael Liu Taylor
specialty stainless steel distributor - Dallas, Texas
---
A. Thanks Michael, I'm sure you're right.

But I suspect that J Goodings may be alluding to the decorative rainbow color coatings on titanium jewelry. In that situation, an extremely thin (partial wavelength) coating of transparent titanium oxide is formed on the jewelry such that some of the light falling onto it bounces off of the top surface of the oxide, and some bounces off the underlying titanium causing an "oil slick" interference pattern coloration (if the coating thickness is uniform, the whole object can be made to one color of the rainbow rather than all of the colors). Because the coating is so very thin, I'm sure that s/he is right that it is not particularly durable. S/he can search the site with terms like 'rainbow titanium' or 'titanium jewelry' to find many threads on that subject.

Regards,




Ted Mooney

, P.E. RET




Striving to live Aloha




finishing.com - Pine Beach, New Jersey





---
---
2003
RFQ: I want TiN coating over Ti6Al4V alloy. I would like know who can help me in this regard.
Thanks,
Hanamantray Baluragi
Ed. note: Sorry, this RFQ is outdated so private contact is no longer available, but public technical replies are still welcome! No public brand/source suggestions please ( huh? why?)


---
2003
A. It is our routine practice to produce TiN coatings on various articles made of st. steel and titanium. You can also order Ti-Al-4V parts with the coating. Remember please that it is necessary (very often) to polish the surface before TiN coating.
Andrey Igolkin
---
---
2004
Q. Could you please advise the procedure for applying Titanium Nitride Coating onto Stainless Steels?
Thanks,
Pat Haudbine
---
2004
A. There are probably as many ways to do this as there are manufacturers of PVD coating equipment. Deposition in vacuum can be by either sputter or arc, with the advantage of one over the other dictated by the application. For functional purposes, the coating can range in thickness from 1 - 5 microns, and for decorative purposes, from .3 - 1 micron.
Joe Kubinski
---
---
2004
RFQ: I am a research scientist with the NYS Dept. of Health. We have an upcoming project in which we will be measuring trace metals in coastal fish tissues. We are interested in coating the stainless steel blades of the laboratory blenders (used in sample preparation) with titanium to minimize any contamination of the samples with chromium and other elements present in the steel alloy. Is this feasible, and if so can anyone point me to a company which does this type of work? Thanks.
-Chris
Christopher Judd
Ed. note: Sorry, this RFQ is outdated so private contact is no longer available, but public technical replies are still welcome! No public brand/source suggestions please ( huh? why?)


---
---
2006
Q. Dear Sir/Madam

We are manufacturing manicure instruments and scissors. I am interested to give titanium coloring to scissors. I know very well we can color the titanium piece. If we get titanium coating or plating of titanium on our scissors made of Stainless Steel, we get our goal of coloring.

If you know the procedure please guide us.

Thanks and Best wishes
Mian Muhammad Anwar
---
2006
A. The simple answer is no. It is not possible to electrodeposit titanium onto any substrate. Titanium can be coated onto stainless steel by vacuum deposition.
However titanium gives a very poor cutting edge and is not likely to improve scissors. Do you mean titanium nitride (TiN) a very different material? This is the gold colour often seen on tools and is also coated by a vacuum process.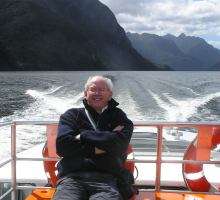 Geoff Smith
Hampshire, England
---
2006
A. TiN deposited coating of instruments is very common on industrial high speed cutting tools, medical instruments and drills. Low temperature arc vapor deposition can coat a 24 karat gold look to your instruments, give roughly 10 times the life and it's also got a fairly low coefficient of friction.
Gary Larson
---
---
Titanium Nitride coating on stainless steel screws
2006
RFQ: I am a knife maker and want to find out who can help with coating stainless steel screws with titanium nitride so they can be anodized.
Any help would truly be appreciated.
Lee Shull
Ed. note: Sorry, this RFQ is outdated so private contact is no longer available, but public technical replies are still welcome! No public brand/source suggestions please ( huh? why?)


---
2006
A. Hi, Lee. Coating of stainless steel with titanium nitride is not unusual; those "gold" exterior architectural panels and "mirrors" you often see are titanium nitride on stainless steel. That can also be done on fasteners and small articles . There is also such a thing as anodizing stainless steel for multicolor decorative effect, and the site's supporting advertiser B&M Finishers / Prismatic Stainless Steel [a finishing.com supporting advertiser] can help you with that.
But I personally have never heard of applying a titanium nitride coating and then anodizing the coating. Can you please clarify if you are sure this is what you want or if there may have been a misunderstanding?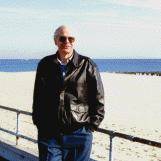 Ted Mooney
, P.E.
Striving to live Aloha
finishing.com - Pine Beach, New Jersey
---
---
Discoloration of Titanium Nitride (TiN) coating on stainless steel substrate
2006
Q. Titanium Nitride (TiN) are suggested to be very inert chemical resistance coating materials for many applications such as gold finishing for decoration and hard layer to improve wear resistance.
I found discoloration of such inert coating on stainless steel substrate.
The discoloration appeared in isolated islands on a service lift door that turned the golden color into transparent white color.
So far published information only indicates how good the titanium nitride is, but I couldn't address any text or journal paper about discoloration of titanium nitride.
May I ask whether this is common phenomenon well know about service life of such coating or potential artifact during the manufacturing process?
Can corrosion happen to these two dissimilar materials when outermost layer has crack opened due to brittle properties?

Thanks for your opinion in advance.
Terence K.W. Lam
---
---
2007
Q. I want to know about coating on my Hair dressing Shears made of Japanese Stainless Steel J2. I like to have titanium coating on top of my Scissors for durable and make harder that works longer and perfectly smooth cuts.
Please give me ideas for what I will be obliged.
Thanks,
Asad Hanif
---
2007
A. A pure titanium coating is impossible and would not work well, but a Physical Vapor Deposition (PVD) of something like titanium nitride is possible and very effective.
James Watts
Navarre, Florida
---
---
March 27, 2011
Q. I am very much interested in titanium nitride (TiN) coating on stainless steel. Can you please guide me on process.
Rabi Chaudhry
---
---
December 19, 2018
Q. Are there any simple ways to deep colour stainless steel yellow? The application is in an abrasive environment.
Sven Erickson
Ed. note: Sorry, this RFQ is outdated so private contact is no longer available, but public technical replies are still welcome! No public brand/source suggestions please ( huh? why?)


---
December 2018
A. Hi Sven. Titanium nitride is gold colored; it and related PVD finishes are used on a lot of applications. You may have seen it on newer class rings, watchbands, high speed drill bits, and buildings. It is abrasion resistant as it is a hard coating ... but a thin hard coating is rarely a substitute for hardened metal for prolonged abrasive use. Earth moving equipment cutting edges are always hardened steel because it doesn't matter what coating you apply, it won't last :-)
Whether it is 'simple' depends on your situation. It's relatively simple if you are a manufacturer with a PVD vacuum chamber -- it's not 'simple' if you're a hobbyist wanting to do something from home. It's certainly not as simple as applying a yellow indelible marker, but is more uniform and far more durable. Please tell us your situation. Thanks.
Regards,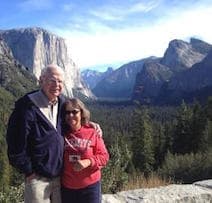 Ted Mooney
, P.E. RET
Striving to live Aloha
finishing.com - Pine Beach, New Jersey
---
---
Golden mirror finish plating required on ss304 material
September 25, 2019
Q. I have a sheet of SS304 and required to have the golden mirror finish plating on it, it may be of any compatible material; it's only purpose is decoration.
amit shinde
---
September 2019
A. Hi Amit. Nickel plating followed by gold plating is the most obvious choice, but can be prohibitively expensive. Most "gold" stainless steel sheeting is PVD coated with titanium nitride.
Regards,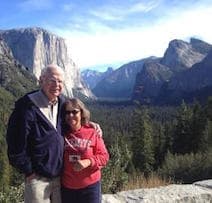 Ted Mooney
, P.E. RET
Striving to live Aloha
finishing.com - Pine Beach, New Jersey