60,000 Q&A topics -- Education, Aloha, & Fun
topic 39461
Black spots in hot dip zinc coated wire
A discussion started in 2006 but continuing through 2019
2006
Q. Sir,

I'm an importer/agent for Galvanized wire in Sri Lanka.Recently my client complained to me that about 200 Mtons of wire which he received through us was found to be unsuitable due to black spots found in various degrees.
The manufacturer/exporter refused to accept any liability though it was a production problem.
What would be the actual cause for this problem?
DP.Selladurai
agents for G.I. wire - Colombo, Sri Lanka
---
2006

A. BLACK SPOT ON G.I WIRE IS FOUND BECAUSE OF POOR PREFLUXING PROCESSES. THE ZINC POT ALSO SHOULD BE PROPERLY MAINTAINED. THIS IS A PURE MANUFACTURING PROBLEM AND CAN BE REMOVED TECHNICALLY.

DR DIPANKAR SEN




- Kolkata, India





---

2006

A. Sir:
Black (bare) spots on any galvanized product can be caused by: bad flux, too high aluminum in zinc, improper removal of lubrication during wire drawing (bad caustic), poor pickling (bad hydrochloric or sulfuric acid), or poor mechanical descaling of wire, wrong steel chemistry, oil contamination, rubbing off of the flux on the rollers, wiper action; honestly the list goes on and on.
To attempt to determine the cause one must test each of the process baths and look at the wire condition as it enters and exits each bath. This is done from the zinc kettle in the reverse direction that the wire travels. If you could get each process parameter it is likely the actual cause(s) could be determined.
Regards,

Dr. Thomas H. Cook




Galvanizing Consultant - Hot Springs, South Dakota, USA




---
---
July 9, 2013
Q. Dear sir,

We are manufacturing Galvanized wire of 0.48 mm for detonators. We are facing the problem of black spots on the wire. Specifically in rain and cold weather seasons we are facing the problem. Flux temperature: how much we can maintain, and Zinc chloride, and aluminum chloride ratio. Please give the suggestion.
Regards,
S. Maheswara Rao
- Hyderabad, Andhrapradesh, India
---
---
April 13, 2019
Q. Hello my name is dharma from Malaysia, right now I'm working as engineer in one of wire industry in my country, I face big problem that my wire many of black spots and makes my company business become down. Many of my customer rejected my order because of this problem. Can anybody help, suggest, advice, and give opinion about what should I do and check.

Thank you for your kind attention
DHARMA SETYA
- Kajang, Selangor, Malaysia
---
April 15, 2019
A. I assume we are discussing continuous strand galvanizing. A Lead kettle or fluidized bed with a caustic dip will remove the lubricant from the wire before pickling. Lubricant that remains on the wire is the most common cause of black spotting on continuous strand wire galvanizing. The acid by itself will not completely removed the lubricant. Another cause of black spotting is poor pickling-rinse-fluxing before the kettle. There is no information given on any of these issues, so I am just identifying the most common causes.
Bryan Cullivan
- Beaverton, Oregon U.S.A.
---
April 17, 2019
A. If you fully test your flux solution, it may be possible to determine the source(s) of your black spots. For example: what is the pH of your flux solution, the density at room temperature, the % iron +2, the zinc chloride, the ammonium chloride, the non-traditional non-volatiles (e.g. NaCl, KCl, CaCl2, MgCl2, MnCl2). Do you use mono- double, triple, or quadra salt? From what country do you buy flux? What color is your working flux. How long have you used this same flux? Have you tried making up new flux? Is your drawing lubricant a mineral oil or an animal fat by-product? Is your caustic simply sodium hydroxide or a mixture of bases. Are you emulsifying or saponifying the drawing lubricant? If you post your test results perhaps solutions to your problems can be found.

Regards,
Dr. Thomas H. Cook
Galvanizing Consultant - Hot Springs, South Dakota, USA
---
---
Galvanized coating is peeling off of wire
September 16, 2019
-- this entry appended to this thread by editor in lieu of spawning a duplicative thread
Q. Dear Sir,
We are having a problem about galvanized steel wire in 1.80 mm diameter. Wire is used for C-ring production and packed in 500 kg spool. One spool has no problem but on other spool coating is peeling. Both spool wires produced at the same time in same conditions. Zinc sticks on the part of machine.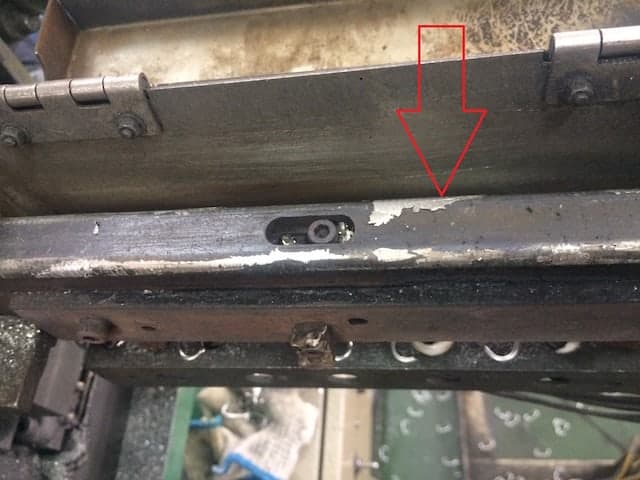 Thank you
ARZU BUYUK
- TURKEY