60,000 Q&A topics -- Education, Aloha, & Fun
topic 39153
Electroless Ni Plating over BeCu
A discussion started in 2006 but continuing through 2020
2006
Q. Hi,

I had some formed and heat treated .1 mm (.004 in.) thick BeCu (3/4 Hard) parts plated (see below for call out.) I can see what I think are surface imperfections as well as patchy variations in brightness. Is the plating call out thickness adequate? If not, how thick should it be? If so, what could cause this? The BeCu part is used in EMI shielding applications, i.e., it has spring-like fingers, and is used in an indoor environment.

ELECTROLESS NICKEL PLATE PER AMS2404 [affil. link to spec at Techstreet] / AMS2405 [affil. link to spec at Techstreet] or EQUIVALENT, 5-10 µm (.0002-.0004 in.) THICK
OVER COPPER, 7.5-10 µm (.0003-.0004 in.) THICK
STRESS RELIEVE @ 190 ± 15 °C (375 ± 25 °F) FOR 1 TO 1.5 HOURS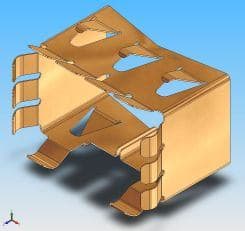 Thank you.
Chris Wanha
Electronics mfg. - San Jose, California, USA
---
2006
A. Strike the Be-Cu in acid copper which will bond to the Be-Cu, then the EN will stick to the pure copper plate.

Robert H Probert
Robert H Probert Technical Services

Garner, North Carolina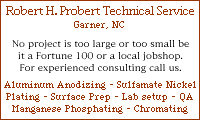 ---
---
Threaded hole issues with electroless nickel plating
2005
Q. I have a beryllium copper part that has #10 and .25 inch threaded holes (total 10 holes).

I would like to apply an electroless nickel plating but I do not know how to handle the threaded holes. My concern is that these threaded holes will be much smaller after plating and the screws will not fit. How should I design these holes?

Also, I'd like apply black paint over the nickel plating. Is there a particular paint or coating I should use?

Thank you for your help.
Joseph Rampone
- Waterford, Connecticut, USA
---
2005
A. Most threaded holes have enough clearance against the bolt threads, so it will depend on how thick a coating you want or need. If it is up to a thousand (which is pretty standard) my guess is you will have no tightening problems. Regarding the paint, bad news, EN is not a good base for paint, it has to be blackened in a procedure described elsewhere in this site.
Guillermo Marrufo
Monterrey, NL, Mexico
---
+++++
A. The pitch diameter of threaded holes declines by 4 times the plating thickness. However, it is unlikely that you will get much plating into such small holes. They will probably fill with hydrogen gas and stop plating. You may be better off plugging the holes before plating.

Treating EN with a 30 g/L solution of sodium or potassium dichromate at 185 °F will usually provide adequate adhesion to hold a conventional paint film.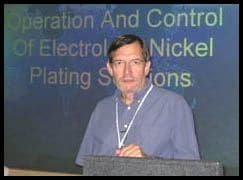 Ron Duncan
- LaVergne, Tennessee
It is our sad duty to note Ron's passing on Dec. 15, 2006. A brief obituary opens Episode 13 of our Podcast.
---
2005

Never tried Ron's suggestion but I'm taking note. Thank you Professor Duncan.
Guillermo Marrufo
Monterrey, NL, Mexico
---
2005
A. I agree with Ron if they are blind holes and you dunk the part in clean rinse water before the first process tank. Fills the holes with water which most of it will stay and preclude chemical bleed out later. Bleed out will still happen and it is ugly. For thru holes, drilling the hole 1 or 2 wire sizes larger than normal will provide a lot of relief (truncated threads) and will quite possibly work. An alternative is to drill the hole, plate it and tap the threads afterwards. In this case, I would use silicone pull plugs.
James Watts
- Navarre, Florida
---
2005
A. I have two questions regarding this issue.

1. What is the need to paint an electroless nickel plated beryllium copper part. Is there any specific requirement for such a finish.

2. Is there any alternative to the dichromate solution as Cr(VI) is being phased out?

T.S.N. Sankara Narayanan
- Chennai, Tamilnadu, India
(ed.note Nov. 2017: The good doctor has a fascinating blog at https://advancementinscience.wordpress.com)
----
Ed. note -- Readers: if your interest here is primarily the issue of thread clearance dimensions on plated holes, the following letters seem to also offer additional insights: 2906, 22409, 31694.
---
---
Plating onto Beryllium Copper to resist battery acid
September 14, 2009
Q. Hi,
My company based in Vancouver Canada makes a Battery Tester to test automotive batteries.
We're having a problem with battery acid corrosion.
The battery tester makes contact to the battery terminals via sharp spring-loaded probes or "pogo pins" instead of the traditional alligator-style clamps.
The pogo pins are made of solid, machined Beryllium Copper and plated with 15 microinch Copper Strike, then 115 microinch Nickel, then 5 microinch Gold flash, then 5 microinch of Rhodium on top.
The pogo pins begin to corrode after only a couple of days after exposure to battery acid.
This is not acceptable, we need a plating process that does a better job resisting the acid.
My understanding is that Gold is better than Rh at resisting acid since Rh is more porous than Gold. The Gold should probably be on the outside. However, our customers can run up to 600 tests per day, so we want the Rh plate on the outside as my understanding is Rh is harder wearing than Gold. We are afraid the Gold will wear out if we plate it on the outside.
Our device is sensitive to changes in resistance, hence the Gold-Rh combination.
Question 1: Will increasing the thickness of the Gold and/or Rh plating help prevent corrosion from the battery acid? If so, how thick would you recommend?
Question #2: Is there an alternative plating option I should be looking at? Our requirements are hard-wearing and excellent electrical properties that give very low resistance.
Thanks for your help.
Stephen Vanspall
product designer - Vancouver BC Canada
---
September 15, 2009
A. Hi, Stephen. I think I'd consider electroless nickel instead of electrolytic nickel, but it needs to be 10x as thick. And I'd follow that with hard gold plating of minimum 20 microinches and forget the rhodium. Even though rhodium is harder than gold, I don't think 5 microinches is worth mentioning in a metal on metal wear situation. Other readers may have better ideas though.
Regards,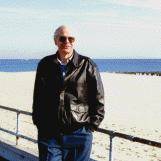 Ted Mooney, P.E.
finishing.com - Pine Beach, New Jersey
Striving to live Aloha
---
---
Electroless nickel on beryllium copper for wear resistance
December 10, 2013
Q. I'm designing a small cylindrical BeCu part, OD 3 mm x 9 mm long. It has an axial through-hole that is partially tapped with M3 internal threads. I'm considering plating with electroless nickel to improve its wear resistance -- it needs to survive about 3000 cycles of sliding against a hardened (>HRC40) 416F stainless steel part. I have a couple questions:

1. What's a reasonable recommended minimum thickness for the electroless nickel? Corrosion is not a concern for this part, it just needs some additional resistance to wear.

2. What is the best way to deal with the internal threads? They don't need to be plated - how would they typically be masked, and would this be a difficult/costly step? Or is it preferable to make the threads oversize and plate the part inside and out?

Thanks for your help.
Steve Miller
design engineer - Corvallis, Oregon
---
---
Electroless Nickel on Copper Beryllium: sometimes TiN will adhere, sometimes not
September 25, 2015
Q. We have encountered a problem when coating Copper/beryllium Alloy components. The components are electroless plated to Mill-C-26074D (Class 2, Grade B) and then TiN plated. We sometimes get parts from Nickel plating suppliers which have a slightly darkened appearance after plating.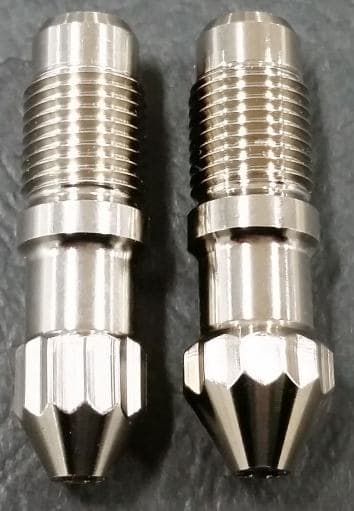 When this occurs the TiN plating flakes off. We had good parts and darkened parts inspected by Scanning Electron Microscopy & Energy Dispersive X-Ray Spectroscopy. The inspected darkened parts have an Oxygen reading of 3-4 times the good parts. This Oxygen seem to be in the Nickel layer, not just on the surface. None of our suppliers can give us a reason for this happening.
Steve Hunt
Injection Mold Designer - Covina, California USA
---
September 28, 2015
A. The first step in depositing TiN by PVD is to etch away the native oxide on the surface. If it can't be removed -- which appears to be your situation -- the TiN coating flakes off. Have you considered going to nickel electroplating rather than electroless nickel plating? I've found it to be much better for PVD than electroless nickel. You can also see if your TiN coater can increase his etch time.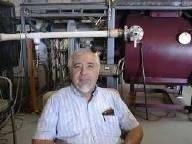 Jim Treglio

PVD Consultant - San Diego, California
---
---
Salt Spray Testing of Electroless Nickel over BeCu
May 12, 2020
-- this entry appended to this thread by editor in lieu of spawning a duplicative thread
Q. Customer is requesting .0001-.0002 thick mid phos EN over BeCu. They are asking it to pass 48 hr salt spray, is that possible ?

How does corrosion exhibit itself with EN over BeCu.
Michael Lowden
- Eugene Oregon
---
May 2020
A. Hi Michael. We added your question to an earlier thread about EN over BeCu which suggests that you probably want an underlayer of something or you'll contaminate your expensive electroless nickel tank too quickly and probably suffer poor adhesion as well.

The corrosion mechanism is basically that EN plating of that thickness (and depending on other factors like the roughness of the substrate) may not be pore-free. A heavy electroless nickel deposited on an ideal substrate can give you 1000 hours of salt spray resistance or more, so 48 hours is probably not so much a quantitative test as a go/no-go test of whether the plating is porous.
Regards,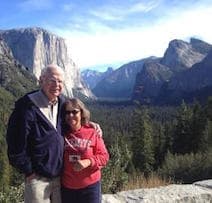 Ted Mooney, P.E. RET
finishing.com - Pine Beach, New Jersey
Aloha -- an idea worth spreading