topic 37180
DESCALING OF HEAT TREATED PARTS
A discussion started in 2005 but continuing through 2017
(2005)
Q. Sir,

We are using some Sheet Metal parts which are Direct Hardened (Spring Steel and EN 9 material). After Heat Treatment we observe Black Quenching oil deposits and thin Heat Treatment scales. These HT scales are not getting removed using various deburring/ vibro finishing techniques. Can we use an acid based chemical/deruster like Phosphoric acid based to remove HT scales? Are parts prone to Hydrogen Embrittlement when acid washed (HCl, H2SO4, HNO3, H3PO4) for cleaning purpose? Please clarify immediately.
D.BALAJI
- MARAIMALAI NAGAR, TAMILNADU, INDIA
---
(2005)
A. Dear Balaji,
Using any acids in to pretreatment will cause hydrogen embrittlement and it will weaken the strength of metal component.
Try to do dry pretreatment like shot blasting, shot blasting will remove all the excess material from substrate, then you have to do phosphating or other organic/Zinc/Aluminium coating 2/3 microns on your component. It will not allow rust to contact substrate for long time. By applying 8 to 10 micron of this kind of coatings you will achieve corrosion protection up to 1000 hours as per ASTM B117 [link by ed. to spec at TechStreet] .
All it depends up on your budget and the requirement/end use of components. Please specify the end use of your components. Try Dacro, Delta Tone, Delta Coll or Magni kind of coatings (2-3 microns) for additional corrosion protection after sand/shot blasting. Automated blasting machines are available for small parts in bulky qty.
Best regards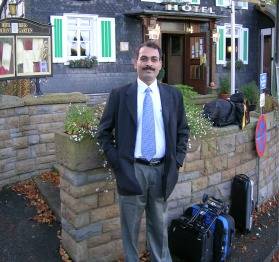 Kalyan Dhakane
Mumbai, India
---
December 21, 2008
Q. I would like to know other than mechanical cleaning if any chemical cleaning will loosen and remove the scales prior to zinc plating 5-8 microns?
R.Rajasekharan
- CHENNAI, TAMILNADU, INDIA
---
December 23, 2008
A. Hi, Raja. If your question is the same as Belaji's, so is the answer. But if you are speaking of lightly rusted low carbon mild steel, rather than heat treat scale on hardened parts, mild acids can remove it. Good luck.
Regards,
Ted Mooney, P.E.
finishing.com
Pine Beach, New Jersey
---
April 14, 2012
Q. Respected Sir:
I want to remove scale from spring steel rolled strip 3 ft long and 3 inch width approx., and connecting rod 4140 CARBON STEEL of tractor engine after hardening and tempering in salt bath. So which chemical is suitable for this purpose and its price and use period? We want production rate 500 pieces at least a day?
Which generates less fumes?
And is there any corrosion risk by using this product?
We are using HCl for this purpose but it is corroding the parts around by fuming action and by immersion parts in it.
I am waiting for your reply.

Regards,
Engr. MUHAMMAD KABIR
- LAHORE, PAKISTAN
---
April 16, 2012
adv.
We have different gels compositions for carbon steel descaling, passivation. Some of them are tough and work fast, and some are "green" and also work fine but slowly. All of them descale in a passive zone, meaning that only oxides are impacted, the metal stays intact. We don't sell gels and electrolytes retail, but provide know-how of chemical compositions. If companies have large volume of descaling, do-it-yourself of such gels or liquids may make sense.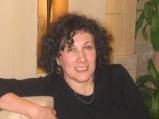 Anna Berkovich
Russamer Labs
Pittsburgh, Pennsylvania
---
May 17, 2012
A. I think for removing the scale you can go for blasting (with suitable blasting media), because acid or aqueous solutions may introduce the hydrogen penetration, this will be more brittle for the part.

If your part's hardness is more than 100MPA after heat heat treatment, do the blasting and go for non-electrolytic coating process.
Kannan Boopathi
- Salem, Tamilnadu, India
---
---
September 15, 2013
Q. We have a fine module 0.8 mm gear which is case hardened. This requires a grid blasting operation to remove mild scales after case hardening and tempering process. is there a process of removing the scales without corroding the parts. Parts should not impact each other during cleaning We require about 5000 parts per day to be cleaned.
Balasubramanian Ganapathy
auto parts manufacturer - Chennai, Tamilnadu, India
---
September 17, 2013

A. Descaling can be done in passive stage, when only oxides are impacted, and the actual metal is left intact.

adv.
We have different gels and electrolyte compositions, already implemented at one manufacturing facility. Attached is the image of thick welded area cleaned by such gel.



Anna Berkovich




Russamer Labs




Pittsburgh, Pennsylvania





---

September 18, 2013

A. The biggest problem I see is the volume of parts you need to produce in addition to the way you want to process the parts. It sounds as if you may have to use a pass through system, either automated or semi-auto. Suggest you look into some blast systems that are used to strip paint that use organic media even extreme high pressure water or CO2.

AF Kenton




Hatboro, Pennsylvania




---
---
Descaling of normalised tubes
July 12, 2016
Q. Sir

I am manufacturing swaged tube ends by cold process. These tubes are used in boilers. After swaging the swaged end is normalised. After normalising scaling develops on the normalised part of the tubes. Can you please suggest a way in which I can remove the scaling after normalising? Further is there any way I can avoid scaling?
Purvaj Dharia
- Mumbai, Maharashtra, India
---
August 12, 2016
A. Shot blasting will remove the scale and oil spots too. After shot blasting you can dip the components in anti-rust oil to prevent rust.
Sachin Jere
Heat treatment case carburising - Pune, Maharashtra
---
---
April 25, 2017
Q. Sir, we are manufacturer auto electrical parts. We use high carbon cold rolled material (en42j). After heat treatment please suggest us cleaning method of components.
Mahender arsay
- Fridabad Haryana ,india
---
April 2017
A. Hi cousin Mahender. I can't expand on the answers previously offered until you provide info about what sets your case apart. Can you get back to us with what the next process will be: plating, painting, powder coating? Plus we don't know the size of the parts to consider whether individual handling vs. automated bulk processing is appropriate. Are the parts clean before heat treatment. Are they heated in a vacuum or controlled atmosphere or can they be? They sound like spring steel components -- are they oil quenched? Thanks.
Regards,
Ted Mooney, P.E. RET
finishing.com
Pine Beach, New Jersey
Striving to live "Aloha"
---
---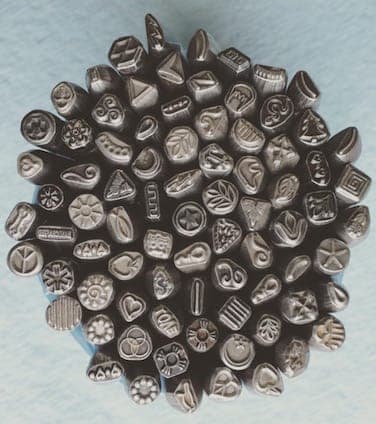 July 7, 2017
Q. I work for a stamp company where we make stamps for leather, metal, jewelry, etc. We use 01 tool steel and heat treat the ourselves. The problem we are having is obviously getting the steel cleaned up from the oil quench and decarb. We put images on 1/4" round tools approx. 3" long and there can be up to 1000 tools in a batch. For years now we have been cleaning them up by tumbling them (all approx. 1000 tools) in walnut shells. However, that process takes about 3.5 to 6 hrs and while it does clean them up great it does tend to "smear" the images we are putting on them. We have tried a Sonic cleaner with no luck. Just wondering if anybody had any ideas to where we could get them clean and still maintain a nice crisp image?
Jason Hartley
- Boise, Idaho USA
---
---
August 13, 2017
Q. We have SS316 finished components, due to solution annealing it's lost its surface finish and a little bit of scale on the surface, Suggest any chemical cleaning method except plating or any other mechanical cleaning method.
Sridhar ss
- Chennai, tamilnadu, india.
---
August 14, 2017
A. Sridhar,
Pickling. Or nitric acid passivation, which is more or less still pickling.

Ray Kremer
Stellar Solutions, Inc.
McHenry, Illinois


This public forum has 60,000 threads. If you have a question in mind which seems off topic to this thread, you might prefer to Search the Site