Where the world gathers for
plating, anodizing, & finishing Q&As since 1989
-----
Best platings/coatings for cylinder wall liners and piston rings?
Q. Hello. I have a question regarding these coatings on cylinder walls. I would like to try it on something. If there is any guidance you could give, please email me. Vic
Victor Gonzalez
- Charlestown Maryland
June 19, 2023
A. Hi Vic.
Please introduce yourself, as we readers don't know whether you're an experienced research chemist with decades of plating experience and a highly esoteric question, or a student planning a science project for high school chemistry. :-)

If you are totally new to it, topic 43334 has a good youtube video introducing the idea of cylinder wall plating, although cylinder walls need quite robust plating, which is not something you're likely to get on your first few dozen attempts :-)

Then please publicly post your first question. Sorry, but this is a public forum of 250,000 postings, not a private matchmaking service, and taking pieces of the conversations private is unmanageable. Luck & Regards,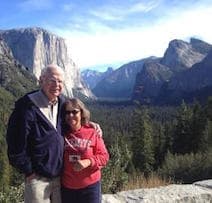 Ted Mooney, P.E. RET
Striving to live Aloha
finishing.com - Pine Beach, New Jersey



---
---
↓ Closely related postings, oldest first ↓
---
---
Q. Hello All,

I work for a major semiconductor capital equipment company and have quite a few years of experience with PVD technologies. I am also a race car driver in need of an engine rebuild so I thought I would bring these 2 together to try and shake things up.

I have been researching cylinder wall / piston ring coatings and have seen some of the work done with Cr and DLC. My question to the board is, what is the holy grail of this relationship for reduction of friction in a car engine?

Any help would be appreciated.
Nick Littleton
semiconductor capital equipment - San Jose, California
2005
A. We have a number of good coatings now, including chromium, and nickel plating with silicon carbide and other particles occuded, and I suppose DLC. But the "holy grail" will be a coating which exhibits zero or near-zero friction via a fundamental development in physics similar to the way the development of superconductivity eliminated electrical resistance in MRIs.
Whether it will be achieved by the atom-by-atom placement of a yet-to-be-designed molecule, or whether the surfaces will be "activated" at the contact points in a way analogous to how LEDs light up is something that only time will tell. Perhaps neither of the above, but something we can't yet imagine. But I'm confident that today's surface finishing choices are equivalent to fine-tuning the vacuum tube or the incandescent bulb :-)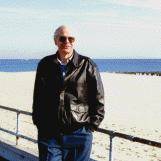 Ted Mooney
, P.E.
Striving to live Aloha
finishing.com - Pine Beach, New Jersey
A. As far as friction reduction, a hard chrome and polished bore with molybdenum disulfide coated rings and Teflon coated piston skirt would have to be close to the ultimate. The drawbacks would be delayed ring seating and short life of the Teflon on the skirts. A better compromise would be plain iron bores, plateau honed, with low tension hard chrome plated rings and moly coated skirts. That's pretty much state of the art today.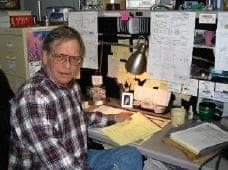 Jeffrey Holmes, CEF
Spartanburg, South Carolina
Q. Perhaps Holy Grail might be a little too far fetched. My intent is available coatings on the market. Has anyone seen any dyno results on coating various parts? I read about Bekaert / Sorevi coating cams with DLC for F1 / Le Mans / NASCAR. Was there a translation to HP gain in doing this? Or is this just a longevity issue?

Also, in my world of PVD (semiconductors) we have many ways of coating sidewalls of vias at aspect ratios on order of 25:1 with very good uniformity using a flat target. Seems like coating a cylinder wall is the hard thing to do at the moment, maybe I can help, just need to know the right combo of materials for piston ring to cylinder wall using somewhat conventional motor oils? (the Holy Grail).
Nick Littleton
[returning]
- San Jose, California
A. Hi Nick,

I liked Jeff Holmes reply ... but doesn't the latest piston ring technology show that the rings on the piston are NOT all the same 'size'?

Have you considered ultra high pressure (1,000 psi) on the fuel lines on the premise that successful fireworks have the ingredients ground down to preferably 5 microns? Hence the ratio of ultra fine droplets to the air is enormous.
Technology used by an odour combating Company called ODERCHEM.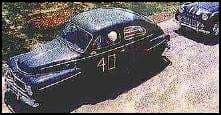 Freeman Newton
[deceased]
R.I.P. old friend (It is our sad duty to
advise that Freeman passed away 4/21/12)
A. Reduced friction is a good thing in that it can lead to increased net HP and lower temps, but ... it's a marginal increase, and if lower friction comes at the expense of increased blow-by, then net HP might be down. And, of course, in a race car there is much more than just HP to consider in improving lap times.

If you're old enough to remember it, Tazio Nuvolari often defeated the Silver Arrow Mercedes and Auto-Union teams which had twice the HP. His Alfa had better handling, less tire wear, and most importantly, Tazio behind the wheel.

If I were a race car driver, and I'm not, I'd opt for a state-of-the-art engine (APT in SoCal will be happy to provide one) and put my money and efforts into improving the driver.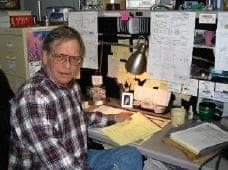 Jeffrey Holmes, CEF
Spartanburg, South Carolina

That's the thing about racing, there are all kind of ways to win; yes, driving is one on the skills, but so is being smart with engineering. My motor builder is one of the best on the west coast but the kicker is the motors can't be state of the art due to the rules. We are forced to 1960s technology, Holley carbs, Edelbrock intake, 305 2-bolt main block, etc, etc. The rules don't say anything about coatings hence my quest for HP thru reducing friction. I know the F1 guys are doing it -- just trying to find out what they are doing? Anyone know an F1 engine builder that is willing to talk?
Nick Littleton
- San Jose, California
A. Engine builders use DLC and many other common and proprietary coatings and platings in their engines. These coatings are used on much more than just the piston and cylinders. The types and combinations vary builder to builder and by car types. Coatings and plating are also used on suspension, exhaust, brakes and drive train parts.
Todd Osmolski
- Charlotte, North Carolina, USA
A. Anything that you do that will give you a noticeable advantage will lead to an inspection, and if the judges determine that it is due to the surface conditioning of the engine internals, they will just outlaw it (remember the hemi?).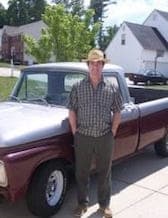 Sheldon Taylor
supply chain electronics
Wake Forest, North Carolina
A. Hello,
I too have worked in materials science for several years and have seen many things tried to gain HP, reduce time, etc.
When a reduction in friction is obtained by whatever means this means less drag, "simple as that"; however, keep in mind it takes a lot of horses to drag around all that oil!
Ceramic and diamond hard thin films will help, no question about that as long as they are inert to the metals and oil etc. Internal Surfacing (ID hard thin film Coatings are available now).
Our company does not produce these coatings so I'm unbiased when it comes to who or what materials work best. I can assure you that when the deposition is done correctly (make no mistake!) you will meet at least some of your objectives that will lead you toward goals you're now setting for yourself! (I have done some of the depositions for Indy Cars, etc.) I cannot say here what formula I used however I can tell you IT DOES WORK!
William M. Turner Ph.D.
- New Smyrna Beach, Florida
2006
A. Consider finding a nearby public library that carries Society of Automotive Engineering technical papers. They are a good source of technical information. If not available, one can buy email downloads of technical papers directly from SAE.org. An additional source is patent literature. Some is free on the web and copies can be purchased from the government. Patents often contain lists of prior patents.
Marvin McConoughey
- Corvallis, Oregon
October 5, 2008
A. I for one can tell you that DLC coatings in general, and the ones used by Bakaert/Sorevi in particular, do work. In a recent build of a FIA historic racing motor I had the opportunity to use several variations of Cavidur on items such as transmission gears and shafts, ring and pinion, piston skirts, flat tappet lifters, camshaft, valve stems, and piston pins.

At the time I did not use DLC on the rocker shaft but I would in a future rebuild. At present the rocker shaft is a 4340 thick wall hollow shaft, centerless ground, hardchrome plated and then final ground to size with a polished finish. This has a hardness of Rc65 and a Ra of 0.2. The shafts have a radial oil groove running to the bottom of the shaft (rocker arm boundary layer interface contact area) from the rocker arm feed supply hole, with an "X" groove to promote a larger oil distribution area. While there is pressure there, no hydrodynamic wedge effect is seen due to the oscillating nature of the interface. Likewise, because of the total "spill orifice clearance" of the 8 rocker arms, the amount of oil pressure actually generated at the rocker/shaft boundary layer interface is quite low. The rocker at the moment has a silicon-bronze insert. The largest problem I encountered was using DLC on small internal bores, such as a 15 mm diameter rocker arm fulcrum bore. During the original development of this engine, in the 1960s-1070s, needle bearing rockers were used. However, I believe that with DLC coatings a lower coefficient of friction could be achieved at the rocker/shaft interface. How much better it would be compared to the current hard chrome plated shaft/bronze bushed rocker arm I do not know.

Likewise, I would like to coat the inside of the ring grooves, and the piston rings, as well in a effort to provide a better seal at both the cylinder wall and the ring land.

The outcome of this initial work was that we had a motor that produced more than 2.2 HP per cubic inch at 8500 RPM (122 HP/59.9 cu. in.). This may not seem like much, at least by modern pent roof combustion chamber standards, but for an engine designed in the 1960s using a 3 main bearing crankshaft I do not consider this a bad effort.

In discussing "parasitic losses" and possible improvements, this same car also had hybrid ball bearings (steel races with ceramic balls)in the entire drive train (gearbox/differential/wheel hubs etc). This made a significant difference in the horsepower lost via the drive train.
Paul Vanderheijden
- Raleigh, North Carolina
December 25, 2008
A. I would suggest polishing and chroming the cylinder walls before using DLC or PACVD coating. These coatings first became popular in the machining world as edge retaining coatings. I imagine a diamond-hard version of honed surface would basically be awesome sandpaper.
Brandon Munden
- West Lafayette, Indiana
February 27, 2010
---
---
! The real Holy Grail will be the introduction of magnetic coil cylinders, where the piston will glide on a minuscule magnetic field layer, the same field will work also as a means to keep compression to the standards we expect today on racing motors. To get my drift, is the same way magnetic trains actually run on a frictionless rail, I expect the development of better hybrid cars to boost battery technology and magnetic detention, plus nickel alloys can easily be manipulated to show hypermagnetic properties.
Nicholas Blatsos
Country town Lawyer - Syros Isle Greece
September 9, 2016
A. I do believe Cosworth was one of the first places to DLC coat pistons for the F1 effort way back when. It was also said that the pistons needed a special finish on them to get the benefit from coating the piston. It was to help in aiding piston life span. Back then it was not really possible to coat the ring grooves correctly at the time as I remember reading. They would also run DLC piston rings along with a Nikasil piston bores. I have used DLC on solid lifter camshafts, solid lifters but not both together, wrist pins, valve stems. I have also run TiN (Titanium nitride coated) coated rings in Nikasil bores with great results. Now going to try DLC rings as I have read that they have got 26% less friction by coating the rings and only 14% by the coating piston skirts. The pistons I use today have hard anodized ring grooves and pin bores.
Joe Kaczor
- Mohrsville Pennsylvania USA
November 13, 2017
---