60,000 Q&A topics -- Education, Aloha, & Fun
topic 43334
How to make nickel sulfate for plating
A discussion started in 2006 and continuing through 2020 so far.
Adding your Q. / A. or Comment will restore it to our busy Current Topics page
2006
Q. Hello my name is PeterWood I work in antique metal repairs. I would be very grateful if you could please tell me how to make nickel sulfate for plating as it is not easy to obtain in UK (only in large amounts). I do make my own copper sulfate and silver chloride. Many thanks Peter
Peter Wood
The Stables - Polegate, East Sussex, UK
---
2006
A. Dissolve it in concentrated sulphuric acid, then evaporate resulting liquid; nickel must be very pure, or use nickel anode and diluted sulphuric acid electrolyte (and same process, when solution is saturated evaporate it). Hope it helps and good luck!
Goran Budija
- Zagreb, Croatia
---
2007
A. Peter
If you cannot get nickel sulphate, you probably have difficulty getting nickel metal to make it from too.
As a practical suggestion.
1/ look up electroplaters in yellow pages.
2/ Phone them and ask for their chemist.
3/ Arrange a lunchtime meet in his local ale house
4/ Place a pint of beer in his hand and state your problem.

I am a bit puzzled what you need silver chloride for?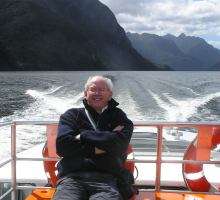 Geoff Smith
Hampshire, England
---
May 23, 2014
A. Go here, easy to set the items needed and it works okay:

www.instructables.com/id/High-Quality-and-safe-Nickel-Plating/?ALLSTEPS
J Foreman
- Nottingham, UK.
---
---
Cannot make nickel sulfate, problems with solution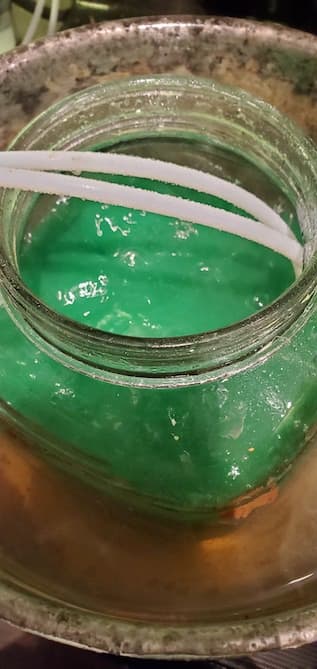 -- this entry appended to this thread by editor in lieu of spawning a duplicative thread
November 17, 2020
Q. I am trying to make nickel sulfate. The first smaller glass jar I used first turned to a pastel green while it reduced to almost half the jar. After toping off with pure %35 sulfuric acid for the other half, the nickel turned to a clear turquoise color which in turn became crystals of nickel sulfate.

Skip ahead, the larger solution which has a great deal of nickel in it, also has turned a pastel color which it has remained, under heat, for 3 days. I transferred it from a 64 oz jar, following the addition of 35% sulfuric acid, some distilled water, as well as some of the remaining (not yet crystallized) nickel sulfate solution and I still have an insoluble solution. Everything in it is just as pure as the original and from the same batch. I don't know what else to do to convert from (what I can only assume is nickel hydroxide) to nickel sulfate. Is there a specific PH for which nickel sulfate is created? Could it be too low? What else could I do to help along the change to Nickel Sulfate? I would rather not require dumping the whole solution. Please help.
Brandon Blair
- Dallas, Texas