World's #1 finishing resource since 1989
No login needed: Chime right in
topic 3772
Gold plate on brass with pen/brush plater?
Current question and answers:
December 12, 2020
Q. I am a beginner in gold plating, restoring very small objects. I understand I need to have solid brass or alloy to start the plating process but don't know what base metals I can't plate?
I also need to what small machine I should go for as my task is strictly gold plating small lightweight pen fittings
Norman duddy
- Newcastle upon Tyne UK
---
December 2020
A. Hi Norman. Virtually anything can be plated, but brass & copper are relatively easy substrates; zinc diecastings & steel probably mid-level; aluminum & stainless are relatively hard (because they involve extra steps).
If you're already gold plating, carry on. If not, you might want to practice with copper or nickel first; gold costs almost $2000 per ounce, making the mistakes that are always involved in the learning process quite expensive, and you'll probably want to nickel plate before gold plating anyway.
We can't suggest one machine, source, or vendor over another here (why?), but we can advise that Gold Touch [a finishing.com supporting advertiser] offers such. Good luck!
Luck & Regards,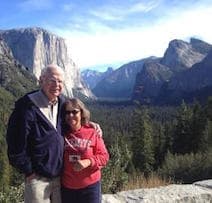 Ted Mooney, P.E. RET
Aloha -- an idea worth spreading
finishing.com - Pine Beach, New Jersey
---
---
---
Previous closely related Q&A's starting in:
1999
Q. Hi all. I hope some of you can assist me in my quest. I need to gold electroplate some items (the trim on vintage fountain pens) that are gold-filled (aka rolled gold or doublee) in order to repair the 'brassed' areas where the gold layer has worn through to the metal (typically brass) underneath. The parts can't be dipped in a plating bath -- they must be plated with a pen plater, because they cannot be removed from the items to which they are attached.
In order to provide the most durable possible finish, I would like to know how to apply the heaviest (that is, thickest) layer of electroplated gold possible (within reason!). I have a couple of constraints:
- As mentioned before, the plating must be accomplished in-place with a pen plater;
- I do not want to work with hazardous plating solutions (those containing cyanide or arsenic).
I have seen references to solutions that apply a particularly heavy plating, such as the Shor Heavy Gold Plating solution and Vigor Heavy Gold solution (maybe the same thing?), but I believe these solutions in particular are hazardous. If anyone knows of a nonhazardous solution that is supposed to apply a heavy coating, I would appreciate the reference. The instructions from Shor on using their solution refer to the use of a titanium anode as opposed to stainless steel, as well as a specific plating temperature (80-100 F) and voltage (1.5 - 2V). Any comments about the influence of these parameters on the plating thickness would be welcomed.
I also understand that the thickness of the plating is a function of the plating time, and my experiments seem to bear this out, but any advice or specific data on this would be appreciated; I would love to achieve a 20 micron layer, if it's practical; what is the typical thickness of plating formed with a pen plater, if the question even makes sense? Is there a device that would allow me to measure the thickness of the plating I'm applying so I can gauge the effectiveness of any experiments (remember, I'm plating right on brass)?
One last question: It has become clear to me that surface preparation is crucial in achieving a successful plating operation. Most of the usual preparation procedures or substances are not available to me, due to the necessity of working with the items in-place. I can't boil them, pickle them, or ultrasonic clean them. I'd like some suggestions on cleaning procedures or products that might serve. I'm currently polishing the items, buffing them, rinsing in ordinary water, applying 409, rinsing, 409 again, and a final rinse. If anyone can comment on the relative effectiveness of alcohol, other degreasers, or electrocleaning (which I take to be a cleaning process that works like electroplating), I'd be much obliged.
Thanks to all in advance!
--Daniel
Daniel K
[last name deleted for privacy by Editor]
- Monmouth Junction, New Jersey
---
A. The classic text for brush plating and pen plating is Rubinstein's Electrochemical Metallizing, Daniel; it will tell you just about everything you would want to know about the subject.
"Hazardous" is a matter of statute rather than opinion, but I would agree that a non-cyanide gold or a bright acid gold would be safer than cyanide gold. The thing is, all of these solutions are both proprietary and tailored specifically for brush plating, so you need to buy them from a supplier.
It is hard to explain why plating solutions must operate at the correct temperature because many other parameters are affected by temperature. But please look up Faraday's Law as the key to plating time vs. plating thickness -- there is a hard physical reality which controls the relationship.
For cleaning, consider brushing with Pumice [affil. link to info/product on Amazon] and detergent. Good luck.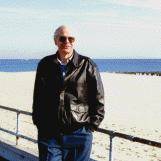 Ted Mooney, P.E.
Striving to live Aloha
finishing.com - Pine Beach, New Jersey
---
How long to leave jewelry in heavy deposition gold plating solution
October 8, 2015
Q. Hi there. I know this may be difficult without exact size but how long should I leave a small size electro formed ring in heavy deposition plating solution! 10 minutes? 30 minutes? I'm selling them and want to make sure they have a fairly good build up for durability but I want to make sure I'm not wasting my expensive solution or doing overkill. The solution is 24k heavy deposition if that makes a difference. I'll eventually use a company to plate for me but for now I'm doing it myself. Any help would be appreciated as I've got a few rings ready to be plated in a few days!
Anita Henderson
Hobbyist, artist, jewelry maker - Atlanta, Georgia USA
---
October 2015
A. Hi Anita. If you're just starting, you might focus on pins & brooches instead of rings because rings are such heavy wear items that it takes an awful lot of gold to not wear away quickly. You might also consider clearcoating after the gold plating.
It's not a function of time alone, but time and current. 30 minutes at 1 Amp is the same thing as 10 minutes at 3 Amps and will deliver the same thickness (assuming both are within the acceptable deposition range so you don't get burning). 10 minutes is a very long gold plating time.
96485 ampere-seconds will theoretically deposit one gram equivalent weight of gold (197 grams), so you can actually calculate the thickness reasonably accurately if you know your surface area, amperage, and time. Good luck.
Regards,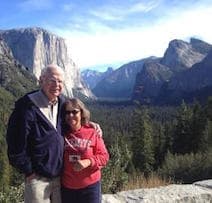 Ted Mooney, P.E. RET
Aloha -- an idea worth spreading
finishing.com - Pine Beach, New Jersey