60,000 Q&A topics -- Education, Aloha, & Fun
topic 36290p2
Nickel plating / striking on stainless steel
---
< Prev. page (You're on the last page)
---
A discussion started in 2005 but continuing through 2019
March 18, 2014
Q. I'm having trouble electroplating 304 stainless. It has been polished, then cleaned through a electro cleaner first on reverse polarity and then positive. Then rinsed, 10% sulfuric, rinsed, then Wood's nickel strike. Then directly into bright nickel, and chrome. Blisters 60% of the time. Peeling seems to be nickel strike off the stainless. Any ideas? Maybe a better activation process to activate the stainless?
Brett Troncale
- Santa Fe springs, California
---
April 1, 2014
A. In my case I don't like to electroclean reverse; it does passivate stainless steel, just cathodic electrocleaning.
Daniel Hernandez Guerra
- Bucaramanga Santander Colombia
---
April 2, 2014
A. Hello Daniel,
Most shops use HCl pickling on steel before Ni strike, not a sulfuric dip. I also agree that a cathodic clean is the way to go.
Mark L Baker
Process Engineer - Malone, New York USA
---
April 4, 2014
A. Maybe you have left the anodes in, and the nickel concentration increases, and you convert an inefficient STRIKE solution into an efficient PLATING solution which will not bond. Take your anodes out when not in use, titrate and adjust the metal down to 16 oz/gal nickel chloride and 32 fluid ounces per gallon HCl.

Robert H Probert
Robert H Probert Technical Services

Garner, North Carolina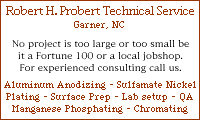 ---
June 23, 2014
A. I would like find out blister base -- substrate to Ni strike, or bright nickel to other nickel, or chrome layer. I think you have a cleaning problem; soak clean, follow up by anodic electroclean and anodic acid (10%) sulfuric acid (CLEAN).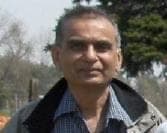 Popat Patel
finishing shop - Roseville, Michigan
---
---
September 7, 2014
Q. Electrolyte which can be used in the electroplating of stainless steel and only nickel?
Why electroplating of stainless steel and nickel is not possible?
monika singh
- lucknow,u.p.,india
---
September 7, 2014
Hi Monica. I'd like to try to help you but your questions are too brief for me to understand.
Regards,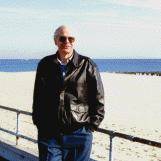 Ted Mooney, P.E.
finishing.com - Pine Beach, New Jersey
Striving to live Aloha
---
September 13, 2014
A. Monica,
Plating on SS material is a tough task.
It is an inert metal.
Try with Wood's nickel strike prior to nickel plating.
karthikeyan ponnusamy
- bangalore, Karnataka, India
---
---
December 11, 2014
-- this entry appended to this thread by editor in lieu of spawning a duplicative thread
Q. I have a print for a metal stamping that I need to purchase. The material calls for .25 MM stainless steel with nickel plating OR 0.10" CRS with bright tin plating. My question is, will these two types of materials/finishes, give the same performance? And, why would you need to plate stainless steel? Is that accurate? Thanks.
Lee Smith
buyer - Rolling Meadows, Illinois, USA
---
February 2015
A. Hi Lee. We appended your inquiry to a similar thread where the question of why you might plate stainless steel is already somewhat answered -- for example, it's a better electrical contact surface, and it's more solderable. Unfortunately, 3rd parties can only guess why the designer wants the stainless steel nickel plated, and our guesses may be wrong.
There is no way we can say whether nickel plated stainless or tin plated CRS is better for an unknown application, but the tin plated CRS is probably a good deal less expensive. Best of luck.
Regards,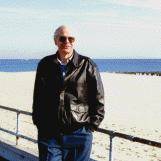 Ted Mooney, P.E.
finishing.com - Pine Beach, New Jersey
Striving to live Aloha
---
---
September 12, 2015
Q. I have been trying to electroplate my stainless steel Apple Watch, I did it using these steps and it didn't work; can anyone pick out where I have made a fault?
Step 1. Clean watch with alkaline solution, and run submerge test x2
Step 2. Clean with acid pickle and submerge
Step 3. Plate with nickel and submerge
Step 4. Plate with gold

When plated with gold it didn't show up. What could we have done wrong?
Rejaul Islam
- Lowestoft, Norfolk, England
---
September 2015
A. Hi Rejaul. Have you enjoyed success gold plating other items? What other items? Were they made of stainless steel? Does your watch now have a nice shiny adherent plating of nickel on it?
Regards,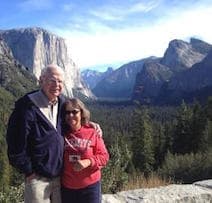 Ted Mooney, P.E. RET
finishing.com - Pine Beach, New Jersey
Aloha -- an idea worth spreading
---
September 16, 2015
Q. Hey ted,
No this is the first item I am gold plating. How can I tell if there is a layer of nickel on the watch? It looks exactly the same to me. I assume there must be a step I'm missing
Rejaul Islam
[returning]
- Lowestoft, Norfolk, England
---
September 2015
A. Hi again Rejaul. You're welcome to attempt anything you want to attempt. But if you have never done any plating and your first attempt is going to be on an expensive stainless steel item of unknown composition, you have a difficult task in front of you both because of potential damage and because stainless steel is difficult to plate.
Still if you are running electricity to the part, you are moving electrons from the anode to the cathode and something has to happen at the anode and cathode as a result because Faraday's Law of Electrolysis won't be violated. Tell us about the bubbles you're seeing in the nickel plating tank and in the gold plating tank.
Regards,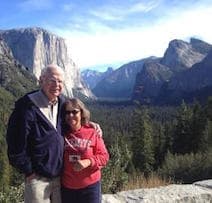 Ted Mooney, P.E. RET
finishing.com - Pine Beach, New Jersey
Aloha -- an idea worth spreading
---
October 23, 2015
A. You need a high chloride bath Nickel Wood's Nickel


                  Range          Optimal
 Contents: Nickel 80- 96 gr/lt,  88 gr/lt
 Nickel Chloride 420-467 gr/lt, 434 gr/lt
 Chlorhidric Acid 70- 82 gr/lt,  75 gr/lt
 3 to 5 volts
I hope this can help you. Regards.

Q. Hello Ted, can you please elaborately explain to me How The Above Composition Has Come And How It is Useful
Best Regards
phani kartheek
- hyderabad,india
---

Hi phani. The Wood's Nickel Strike was invented and developed by Donald Wood, a founding partner of Hill-Cross Company [a finishing.com supporting advertiser] in West New York, NJ.
As a young man I had the pleasure of knowing Don. He loved pumpkin pie, and I lived near a famous baker of them; in return for bringing him a pumpkin pie a couple of times, he was kind enough to show me some of his achievements :-)
The primary purpose of the process is to allow plating on stainless steel.
Regards,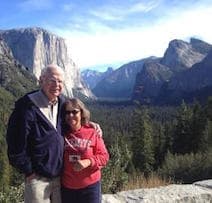 Ted Mooney, P.E. RET
finishing.com - Pine Beach, New Jersey
Aloha -- an idea worth spreading
---
---
December 7, 2015
Q. I read one of your previous posts recommending Woods Nickel strike as best for stainless steel. You mentioned that the nickel concentration should be monitored with 90 g/l as the upper limit. What happens above 90 g/l?
Suzanne M Ingalls
- Anoka Minnesota
---
December 2015
A. Hi Suzanne. We have some 50,000 threads here and I can't easily find the one where someone claimed that 90 g/l is the upper limit. But the most obvious thing is that if the nickel concentration is too high, the process may function as a plating bath without attacking and activating the stainless, and you'll have low adhesion.
But please tell us your own situation -- it's tough to predict all the things that might go wrong in 101 scenarios if the process gets out of control and the nickel is too high :-)
Regards,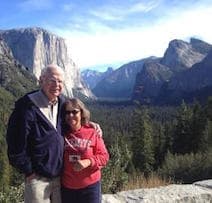 Ted Mooney, P.E. RET
finishing.com - Pine Beach, New Jersey
Aloha -- an idea worth spreading
---
---
Purpose for nickel plating stainless steel in electrical applications
March 21, 2016
Q. I'm investigating an issue we are having with an 18-8 stainless steel screw (pan head, drilled spanner drive), which is being used as the contact for the positive terminal of a Lithium battery. Under shock and vibe, we've measured a voltage drop at the interface between the screw head and the battery terminal. We believe that the battery terminal is nickel plated stainless steel, however the screw is not plated. During our testing, we've found that if we nickel plate the SS screw, then the shock induced voltage drops no longer appear.

I would like to better understand why the screw needs to be nickel plated, in general, why is it necessary to Ni plate SS for electrical applications (assuming it IS necessary)? SS appears to be conductive enough, as we do not measure a voltage drop along the length of the screw, only at the interface to the battery. Assuming the Ni-SS "interface" within the battery terminal does not induce a voltage drop, why does the Ni-SS interface between the battery and the screw create a problem, such that I need a nickel-nickel interface there?

Thank you.
John Zelno
Electrical Engineer - Carlsbad, California, USA
---
March 2016
A. Hi John. When a non-precious metal is exposed to the atmosphere, the surface of the metal reacts with the oxygen and sulfides in the air and forms reaction products on the surface. These reaction products are not metals and tend to not be conductive. The resistance offered by this skin of reaction products can interfere with the passage of electrical current. The tarnish that forms on the surface of nickel is not as thick, resistive, and problematical as that which forms on stainless steel ... but whether that is because of the chrome or the iron in the stainless steel, I don't know.
Regards,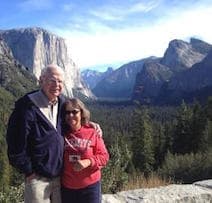 Ted Mooney, P.E. RET
finishing.com - Pine Beach, New Jersey
Aloha -- an idea worth spreading
---
March 21, 2016
Q. Thank you for the quick reply, Ted.

It's my understanding that for stainless steel, this reaction is also known as a passivation layer, and is made of Chromium Oxide (Cr2O3), and is extremely thin. Stainless steel, even with the passivation layer, isn't all that resistive, though Cr2O3 has about 50x the resistance of SS, which itself has about 10x the resistance of Nickel, which is about 4x the resistance of Copper. Because the Cr2O3 layer is very thin, it doesn't contribute very much to the overall resistance of the SS structure (in this case, a screw). From what you're saying, it sounds like the purpose for Ni plating SS for electrical applications is to reduce the surface resistance from the passivation layer. Our experiments have shown that in a static (non-vibe or shock) scenario, the electrical connection through the non-plated screw is just fine. So it seems that maybe there's something more to it. Perhaps it has something to do with the hardness of the Cr2O3 layer (connector pins are often plated with soft metals like gold to improve reliability)?

Anyway, when we nickel plate the screw, I assume the passivation layer still exists (between the SS and the Ni), and that the plating doesn't strip it away... or does it?

Thanks again.
John Zelno
- Carlsbad, California, USA
---
A. Hi. The Wood's Nickel Strike simultaneously removes the oxide layer on the stainless steel while depositing nickel in its place. The purpose is to remove the oxide layer so good adhesion can be achieved.
Regards,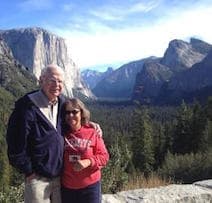 Ted Mooney, P.E. RET
finishing.com - Pine Beach, New Jersey
Aloha -- an idea worth spreading
---
---
June 4, 2016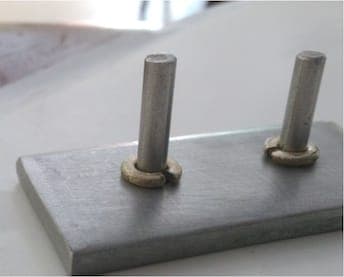 Q. SIR ! :) .
I TRIED TO VACUUM BRAZE Bv Ag 6-B (FILLER METAL) ONTO BASE METAL (SS 304 L) IN A VACUUM FURNACE. WHEN, AFTER THE PROCESS, WE TOOK OUT THE ASSEMBLY FROM FURNACE THE FILLER METAL (Bv Ag 6-B) BALLS-UP ALONGSIDE OF THE NOTCH TO BE BRAZED.
WE ARE THINKING OF CLEANING THE SURFACE PROPERLY (SURFACE PREPARATION) AND NICKEL PLATING THE SS 304 L BASE METAL.
I HAVE THE FOLLOWING QUESTIONS .
1) SHOULD I DO NICKEL PLATING FIRST OR SURFACE CLEANING FIRST ? .
2) WHAT MATERIAL AND PROCEDURE (FOR BOTH CHEMICAL AND MECHANICAL) SHOULD I USE FOR SURFACE CLEANING ? .
3) AFTER HOW MANY DAYS AFTER SURFACE CLEANING WILL THE BASE METAL (SS 304 L) REMAIN VALID FOR NICKEL PLATING ? .
4) WHAT IS THE EXACT LINEAR PROCEDURE FOR NICKEL PLATING ON SS 304 L - I MEAN THAT WHETHER WE SHOULD DO (WOODS NICKEL STRIKE FIRST AND THEN THE SUBSEQUENT NICKEL PLATING PROCEDURE) OR WHAT SHOULD WE DO IN YOUR OPINION ! .
5) HOW MUCH TIME AFTER NICKEL PLATING IS THE ASSEMBLY (SS 304 L + FILLER METAL) VALID FOR BRAZING - MEANS FOR HOW MUCH TIME AFTER PLATING CAN I DO BRAZING?
6) WHAT EXACTLY IS WOOD'S NICKEL STRIKE - IS IT AN INITIATION PROCESS FOR NICKEL PLATING?
7) WHAT IS Ni flash ? .

PLEASE ANSWER THESE QUESTIONS IN NUMBER SERIAL-WISE.
I WILL BE VERY MUCH OBLIGED AND THANKFUL TO YOU :)
THANKS IN ADVANCE .
WAITING FOR REPLY :) .
MUHAMMAD UMAIR TARIQ
- KARACHI, SINDH, PAKISTAN.
---
June 2016
A. Hi.
1. You must do surface cleaning before you can do nickel plating.
2. There is nothing wrong with sandblasting or bead blasting as the first step in preparation, but it may not be necessary. But after that you must alkaline electroclean, rinse, dip in dilute hydrochloric acid, rinse, and do a Wood's Nickel Strike.
3. The purpose of the sequence is to get the nickel plating completed while the surface is still clean and active. That means any delays are bad because the surface can get dirty again or passive again. After you have achieved a successful pattern of pretreatment, plating, and brazing you might experiment with allowing some amount of time between steps but -- until you do -- allowing any time at all is an impediment and a complicating factor in a process that you haven't yet tamed.
4. The first pattern I would try would be blast, alkaline clean, rinse, HCl activate, rinse, Wood's Nickel Strike, rinse, Nickel Plating.
5. I have no brazing expertise and cannot answer.
6. Wood's Nickel Strike is a very acidic, dilute, nickel plating solution intended for activating stainless steel. The theory is that it is very difficult to keep stainless steel from instantly tarnishing with a tarnish layer which makes proper adhesion of plating impossible, but a Wood's Nickel Strike can dissolve that thin tarnish layer, while simultaneously depositing in its place a thin layer of nickel. The thickness of Wood's Nickel is too low to be useful for most purposes except as a base layer for subsequent nickel plating.
7. "Nickel flash" is a general term, rather than a specific term, and it just refers to a thin layer of nickel plating, generally too thin to serve as a final finish on its own. A Wood's Nickel Strike would be an example of a nickel flash.
Good luck.
Regards,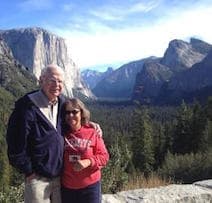 Ted Mooney, P.E. RET
finishing.com - Pine Beach, New Jersey
Aloha -- an idea worth spreading
---
June 27, 2016
Q. SIR, I HAVE NICKEL PLATED MY STAINLESS STEEL 304L FOR VACUUM BRAZING -- IT WAS SUCCESSFUL :)
THANK YOU SIR.
SIR I HAVE SOME PROBLEMS:
1) IS IT NECESSARY TO CLEAN THE NICKEL PLATED SS 304L SURFACE BEFORE BRAZING? (PLEASE ELABORATE THIS POINT)?
2) IF YES ! THEN HOW AND WITH WHAT MATERIAL?
MUHAMMAD UMAIR TARIQ
[returning]
STUDENT . - KARACHI , SINDH , PAKISTAN .
---
June 2016
5. I have no brazing expertise and cannot answer :-)
Regards,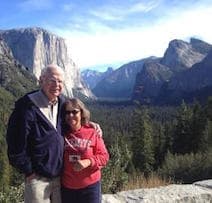 Ted Mooney, P.E. RET
finishing.com - Pine Beach, New Jersey
Aloha -- an idea worth spreading
---
---
Nickel-chrome plating of stainless steel
October 15, 2016
Q. Is it possible to electroplate Nickel chrome plating on base material of ss 304 and what is the life of this type of plating and what is the testing procedure by manually.
Thanks and regards,
DEVENDRA YADAV
- Faridabad Haryana india
---
Digital version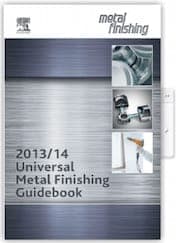 (No longer published, but a copy is on Academia.edu)
Download it before it disappears.


October 2016
A. Hi Devendra. Yes, once you have properly applied the Wood's Nickel strike or other nickel strike to the 304 stainless steel as discussed in this thread, you can proceed with nickel plating and then chrome plating. The life should be more than acceptable, but it doesn't have an expiration date like bread or pharmaceuticals. There are large texts about testing, but you probably need to test for adhesion and for corrosion resistance as a minimum. Please name some of the electroplating texts in your library and we can refer you to specific chapters; if you don't yet have any plating texts, please go to our "Must-have books" section and get a couple. Good luck.
Regards,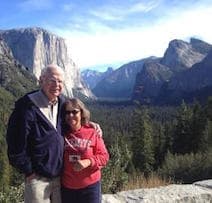 Ted Mooney, P.E. RET
finishing.com - Pine Beach, New Jersey
Aloha -- an idea worth spreading
---
---
Plating on stainless jewelry cracks when engraved
February 25, 2017
Q. Hi All

I have encountered a problem and would like some clarity on the issue.

A plating company has been plating nickel on my mild steel small rings (50 mm diameter x 3 mm thick) for me for the last year and I have been engraving on the finished face with no issues; but I have just started using stainless steel ...

They are flashing first and then nickel plating, but when I have tried to engrave them, the plating is cracking! We think that this is because the stainless is much harder than mild steel and the nickel is not taking to the metal as easy as the mild steel, or could it be the flashing has something to do with it?

Any advice would be much appreciated.
Only option I see is to go back to mild steel and waste the 1000 stainless rings I have made :-(
Regards joseph
joseph Kameron
- London England
---
February 27, 2017
A. Hi Joseph,

Have you heard of a thing called the REACH regulations? In there, restrictions apply to the use of certain substances in certain ways of use (Annex XVII Restrictions). Nickel is restricted for use on items in intimate contact with the skin unless it can be shown the release of nickel is less than a certain value (0.5 micrograms per square centimeter per week). If you cannot verify that the release of nickel is below that figure you are breaking the law in the European Union.

To be honest, if you have stainless steel you shouldn't bother with nickel plating it at all. If it was me I would engrave directly into the stainless steel and then if I felt it necessary passivate with a citric acid type passivation solution.
Brian Terry
Aerospace - Yeovil, Somerset, UK
---
February 27, 2017
A. While Mr Terry's advice was extremely important if you are making jewelry "rings" to be worn on people's fingers, I read the context differently, in that I have no way to know how you will use the "rings" but that you have an adhesion problem of nickel to stainless steel. If that is the case, then your plater has to tighten up his control of his nickel chloride strike. One pound per gallon nickel chloride and 1 quart per gallon HCl, rolled depolarized nickel anodes (NOT S-rounds), bagged, removed when not in use. And he has to rack them individually, barrel plating probably will not activate the stainless steel.

Robert H Probert
Robert H Probert Technical Services

Garner, North Carolina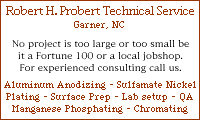 ---
February 28, 2017
A. Joseph,
I'll split the difference between the two preceding comments.

Stainless steel is very difficult to plate on, so probably your plater is not doing the preparation correctly which is causing the issue.

The REASON stainless is difficult to plate on is because it's quite resistant to reaction with other things, which is the entire point of stainless steel in the first place. Which is to say, there is no reason to pay the extra money for stainless steel if you're just going to cover it over. Mild steel is cheaper to buy and cheaper to plate. Use stainless if you want the metal itself, rather than a coating, to be the exposed surface.

Ray Kremer
Stellar Solutions, Inc.

McHenry, Illinois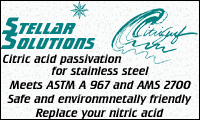 ---
February 28, 2017
A. I assume the reason for nickel plating the stainless steel is to give it a nickel look. I would suggest you engrave the stainless steel, then have someone apply a nickel PVD finish. The finish is not really nickel, but a hard carbo-nitride of titanium, zirconium (most likely) or chromium. We do this regularly on stainless steel watch parts.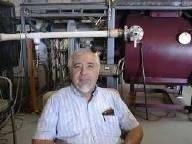 Jim Treglio

PVD Consultant - San Diego, California
---
March 8, 2017
A. The last few responses were more then enough to began resolving your issues. I couldn't help but think why not engrave your "rings" prior to the plating process? In my experience with decorative plating it is best to have all tooling, cutting, and polishing done prior to laying down any plating on the the surface. Seems to obvious so there is probably a reason you are not doing it already but just in case it was overlooked.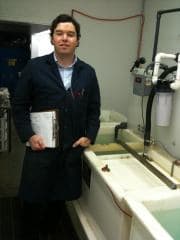 Chance Dunstan
Electroplating/Forming/Coating Manager
Placerville, California USA
---
---
January 6, 2018
Q. I wish to have a new stainless steel exhaust system nickel plated. Stainless for non-rusting longevity and nickel plating for original 1923 appearance. Can this be successful or Will the plating come off because of the heat? Thanks.
Max Houston
- Sudney,NSW Australia
---
January 2018
A. Hi Max. If it's done right the plating will not come off -- but how are you realistically going to find a plating shop which will do it right? If you can find one that specializes in nickel plating of stainless exhausts, fine; but if not, do you really want to risk repeatedly mounting and dismounting it, and fighting over it for months if the plating does bubble or come off? I'd probably go with nickel plated steel myself.
Is this a car or a motorcycle? It should be understood that the more interesting details which are included in your posting, the more you will draw the interest of the readers and inspire them to respond.
Regards,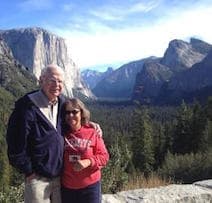 Ted Mooney, P.E. RET
finishing.com - Pine Beach, New Jersey
Aloha -- an idea worth spreading
---
January 7, 2018
It's a 1923 Sports car.
Three pipes come through the hood and 3 inch exhaust pipe runs around the outside of the body, so it's a feature of the car.
Max Houston
[returning]
- Sydney NSW Australia
---
---
January 30, 2019
Q. Can Wood's nickel be replaced by copper while plating stainless steel 304? Is it possible to plate a thin layer of copper on ss directly, and then can be nickel and chrome plated like brass?
Rajesh Bhardwaj
- Bhiwadi, Rajasthan, India
---
January 2019
A. Sorry Rajesh, you will not get proper adhesion if you replace the nickel strike with copper plating :-(
Regards,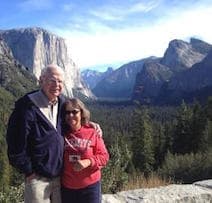 Ted Mooney, P.E. RET
finishing.com - Pine Beach, New Jersey
Aloha -- an idea worth spreading
---
---
May 27, 2019
Q. I am doing woods nickel strike. Makeup ratio: 150 g/litre nickel chloride & HCl 25 ml/litre. Power 1.5 volts, 2 minutes time. Before this, doing soak clean and e-clean. After Wood's nickel, normal DM Water rinse, then bright nickel, after this gold strike. Doing this I face bubble problem -- nickel peels off like a bubble, please let me know which step I did a mistake.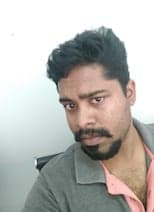 Vasanth karunakaran
- Chennai, tamilnadu
---
June 2019
A. Hi Vasanth. The fact that you are doing Wood's Nickel at 1.5 volts tells us that the workpiece is quite close to the anode, probably indicating that that you are dealing with a small part in a small tank, but it doesn't tell us the important part, the current density, which should probably be about 1000 A/dm2.
When a multi-layer plating does not adhere, it could be poor cleaning, poor Wood's Nickel, passivation after Wood's nickel, laminated bright nickel plating, passivation after bright nickel, or poor gold plating. Usually the most productive thing to do is to try to cut the problem down to size by doing your best to analyze where the separation occurs. Scrape off the blisters, and study the substrate in the blistered area, and the underside of the blisters, to try to ascertain whether there is no nickel on the substrate, a tiny amount consistent with successful striking, or a large amount consistent with laminated nickel plating.
Regards,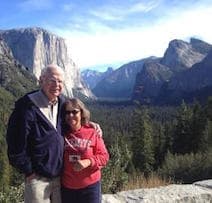 Ted Mooney, P.E. RET
finishing.com - Pine Beach, New Jersey
Aloha -- an idea worth spreading
---
June 2, 2019
A. After you check what Ted says above, then , if you have left the anodes in the tank, most likely the metal content has climbed and the previous in-efficient strike has now become an efficient plating solution and dos not activate whatever the base. Information for the proper control of a nickel chloride strike is available.

Robert H Probert
Robert H Probert Technical Services

Garner, North Carolina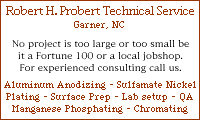 ---
---
August 2, 2020
Q. My question is instead of Wood's nickel strike can we utilise electroless nickel plating bath as nickel strike before zinc nickel plating?

Thanks,
Abu Nuaman [Aijazullah Tajir]
- Delhi India
---
August 2020
A. Sorry Abu, that's probably a no. Stainless steel instantly forms an oxide surface to which plating will not adhere properly. The Wood's Nickel is a strong acid which can dissolve that oxide while the nickel plates onto it. I strongly doubt that any electroless nickel solution can attack the oxides that way.
Luck & Regards,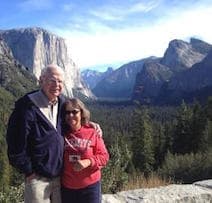 Ted Mooney, P.E. RET
finishing.com - Pine Beach, New Jersey
Aloha -- an idea worth spreading