Where the world gathers for
plating, anodizing, & finishing Q&As since 1989
-----
Removing anodizing from GTO aluminum trim
1999
I am restoring a 1966 Pontiac G T O . It has several strips of aluminum trim that has become "cloudy" . I have used abrasive and polishing compounds to try to remove the anodizing . I have had fair results in getting it back to a shine . I realize after removing the anodizing I will have to polish forever . Is there a chemical an amateur can use to remove the anodizing and then repolish ? The other method took 1&1/2 hours to remove the anodizing and reshine a 18 " x 1 " strip. I searched your faq's with no results.
Thanks in advance,
Steve
Steve Harper
- Columbia , South Carolina
---
1999
Back in the good ole days, we used to use oven cleaner [adv: item on eBay & Amazon] to remove the anodizing from aluminum. Then, polish it FOREVER with Mothers Mag & Aluminum Polish [adv: item on eBay & Amazon]. It will look as bright as chrome, but won't last unless you powdercoat it with clear resin.
Patrick Michael
- Las Vegas, Nevada
---
2003
I'm a retired ME with a metal finishing background, and as you'll find below, also have way too much time on my hands.
I presume the trim is off the car. To clean as well as strip the anodic coating at the same time, you might try a product by Alcoa that's simply called "Alcoa Cleaner." The stuff was intended for bare aluminum only because every spec of the anodic coating will go south during the cleaning process. Of course, this is what you want if the intent is to remove the anodic coating so you can follow up by polishing/buffing to a mirror luster.
I can't get into the endless details of polishing/buffing aluminum alloys to a mirror luster without writing a book.
In addition to polishing/buffing, you have to seal the part if you don't want to constantly mess with hand waxing to keep the surface sealed or polish frequently to remove oxidation. Regardless of any product claim, Carnauba-based waxes of any brand last about as long as a $20-dollar bill on a busy sidewalk.
There are only two sealants out there by reputable companies that I know for sure actually do what the manufacturer states. One is the "Alcoa Sealer," the other being "Boeshield T-9." However, for your specific application, I recommend the Boeshield T-9 [affil link]. It was developed by Boeing (the aircraft folks) to a military specification defining a material for inhibiting both oxidation from aluminum surfaces as well as preventing ferrous alloys from rusting. It is now licensed to a 3rd party, but has the same original formulation.
The reason I'm recommending the Boeshield T-9 is because the Alcoa Sealant will slightly degrade a mirror luster because it imparts a "micro-oxidation" due to the isopropenol/inorganic acid content.
However, the Boeshield T-9 seals in an entirely different way and reminds you of the new "wet-look" you get when spraying WD-40 [adv: item on eBay & Amazon] on something. It's a spray on, wipe off product, but differs in that it mysteriously seals and retains the "wet look" for 6-9 months, depending on inland vs coastal use. To reapply takes seconds to spray and wipe off.
Hope this helps.
Greybeard
Lynn M. Perry, Sr.
- Plano, Texas
---
2003
Lynn,
I bought some of the alcoa cleaner to use to strip anodizing on the swingarm of my '92 GSXR 1100. In the past I had sanded it off, what a PITA that is. I got the alcoa cleaner sprayed it on and it did not even put a mark in the anondizing on this swingarm? In fact I did it twice. What gives? On the bottle it says not to use on anodizing so I know I got the right stuff. Is there something special you need to do besides spray it on and wait 10 minutes to strip anondizing?
Thanks,
Cam Simpson
- Rochester, New York
---
2005
I am looking for a product, a cleaner of sorts to restore the new look of an older motorcycle engine.
Robert M. Dodd
hobbyist - South Lyon, Michigan
---
2005
What did you come with for the motorcycle engine. I am in the exact same boat and can not take the entire motor appart to glass bead the metal, which is how I made it look new when I bought it.
Sandor Scher
- Miami, Florida
---
2005
Stripping anodized aluminum is fast and easy. You need sodium hydroxide to do it. It is available commercially at chemical supply places. You can use Crystal Drano [affil link] (29% sodium hydroxide). Use your hot water and about 1/2 cup to a gallon. Let part sit for a few minutes, part will start to bubble. That is when the anodized coating if off and now your going into the aluminum. Use rubber gloves [adv: item on eBay & Amazon] and well ventilated area! Wash part immediately in cold water. Now to the restoration part. You can sand and polish at will, that takes a good buffer, compound and know how. Which I will not go into now. I restore parts professionally, including the re-anodized process. I recommend anodizing the part. I put the hard protective coating back on the part for years of trouble free cleaning.
Dave Kosmann
- Caldwell, Idaho
---
2005
Fast and easy, maybe. Dangerous, absolutely. Just one more reminder that every year trained professionals wearing protective gear are seriously injured when something goes wrong making up solutions of sodium hydroxide. It has an enormous "heat of solution" / "heat of dilution". This means when sodium hydroxide is mixed with water, it heats up the water. Not a big problem if a small amount is well mixed into a large amount of cold water. But if a small amount of water mixes with a large amount of sodium hydroxide (which can happen even in a large tank with poor mixing), that small amount of water is instantaneously turned into steam and erupts the contents of the tank all over the operator.
So be very careful, and be sure to wear at least goggles [adv: item on eBay & Amazon], although a full face shield [affil link] and apron [adv: item on eBay & Amazon] is the proper gear. Good luck.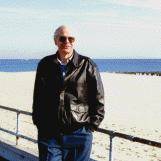 Ted Mooney
, P.E.
Striving to live Aloha
finishing.com - Pine Beach, New Jersey
---
September 13, 2008
In my time using NaOH (Which is very extensive!) I know for a fact about the heat which can be created when adding to water, but I have yet to ever see it steam off. Many of the strengths I worked with were 50% or higher w/w. Not to make light of the dangers, but I don't believe in driving fear when caution should be used.
Mill Johnson
- Jefferson Heights, Tennessee
---
September 15, 2008
I agree that crying wolf is a very bad idea, Mill. I used to teach "Safety in the Plating Shop" but gave up when we had to start issuing such dire warnings about 10 percent sulfuric acid that it became impossible to instruct people how truly dangerous concentrated hydrofluoric acid is :-)
Still your experience may cover only a limited range of situations. I don't just think that NaOH can erupt, I know for a fact that a number of people have been killed, having been recruited as an expert witness for the cases myself; and I personally know people who have been doused with it (fortunately, smaller eruptions while wearing apron [adv: item on eBay & Amazon] and face shield [affil link], so the injuries were less severe).
Regards,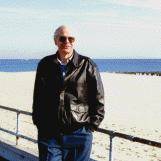 Ted Mooney
, P.E.
Striving to live Aloha
finishing.com - Pine Beach, New Jersey
---
October 2, 2008
Just for general information, most oven cleaner [adv: item on eBay & Amazon]is simply jelled sodium hydroxide dispensed as a foam from the can, thus the dire warnings written on the cans. Immersion in a sodium hydroxide solution then is not necessary. I have worked with both; oven cleaner is usually easier to work with since it can be most wiped off before rinsing.
Charles Nalley
Mechanical Engr - Burien, Washington
---
January 31, 2009
I dunked my bike cyl. into a homemade mixture of detergent and 1/4 cup lye. My thinking was that is the typical solution used in the hot tanks to clean engine parts. I left it in a 5 gallon bucket 4 hours.

However, I see from this post that is also a good solution to remove anodizing, but I was only trying to remove the accumulated crude, oil and old gaskets.

Anyway, the head is now a very black on the inside and splotchy black on the dirty outside.

What to do? I actually like the color, but the oxide comes off easily and probably won't last. My anodizing guy said he can't re-anodize the head because it has steel in it.

I was thinking I should now soak it acid and at least get back to bare aluminum.

joe
Joe Flarity
- Buckley, Washington
---
February 2, 2009
Hi, Joe. Bad news. Although a lot of people don't know it, caustic (lye) is incompatible with aluminum. Caustic will quickly dissolve anodizing, and rather quickly dissolve the bare aluminum. The cause of the black smut is that you have dissolved the aluminum while leaving the copper and silicon alloy materials there.
A simple acid like muriatic will not remove the black. You will need nasty stuff like a mix of nitric and hydrofluoric acid. Even still the cylinder bore will be significantly oversize because the anodizing is gone, and it will be far too soft to serve as a wear surface.
Even if it is re-anodized it may remain oversize. I hope a replacement is cheap.
Regards,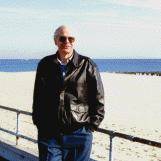 Ted Mooney
, P.E.
Striving to live Aloha
finishing.com - Pine Beach, New Jersey
---
February 23, 2009
Thanks Ted:

What a surprise. You would think solutions with lye would have a big warning about aluminum. Anyway, the threads all seemed good, so I don't think it is ruined.

I dunked it in a series of solutions after sandblasting: phosphoric acid, baking soda [adv: item on eBay & Amazon] and warm soap (about 5 times each). Then I washed it in the dishwasher.

I was fortunate that my wife was gone for the weekend. It looks all good. Now I will send to get a ceramic coating that should provide plenty of protection.
Joe Flarity
- Buckley, Washington
---
December 3, 2009
Ok, I've been looking for something to remove anodizing from some fittings that my engine builder installed in blue and red these are small and not easily sanded. After researching this on the web I came up with Greased Lightning [affil link] and Oven Cleaner as a solution. So I tried the oven cleaner and after about 20 minutes I only saw small splotches of the anodizing being affected not a good sign. So I have used a cleaner called Super Clean [affil link] that was at first produced by Castrol and the sold to a independent co. I poured enough into a stainless bowl to cover the fitting straight from the bottle and within a 30 seconds the part started bubbling like the aftermath of a alka seltzer, Within 15 minutes and light scrubbing with a nylon brush 99.9% of the anodizing was removed
This stuff is strong it needs to be kept in the original plastic bottle or a glass bottle because it will eat some plastics and leak. Use Caution Gloves And Glasses ,Wash with Water
Larry Skaug
- Macomb, Michigan