Where the world gathers for
plating, anodizing, & finishing Q&As since 1989
-----
Flexible spray chrome formulation and problems
An ongoing discussion beginning back in 2005 ...
2005

Q. I recently saw on TV (forget what show) a flexible spray chrome. It appeared to be a do-it-yourself product. The steps were: clean part, wet with de-mineralized (maybe de-Ionized) water, spray on a liquid chrome (like spray paint, but not paint) dry w/compress air dry, and done! 100% flexible too. The part shown on TV was soft plastic and very flexible. It did not look like chrome spray paint at all, this looked like chrome!
Do you know what this is? Or how durable it is? Thank you.
Erik K
[last name deleted for privacy by Editor]
hobbyist - Roseville, California
---
2006
Q. I am considering setting up a "spray chrome" operation and would like to hear from those that offer these services either as a stand alone venture or as an add-on service to powder coating, etc. I would like to hear pros and cons regarding the suppliers of the spray chrome products. Thanks.
Larry E
[last name deleted for privacy by Editor]
- Leawood, Kansas
---
Hi, Larry. A discussion of technical issues is encouraged! But we can't do Ford Trucks!/Chevy Trucks! style "pros and cons regarding the suppliers" (why?). Regards,




Ted Mooney

, P.E.




Striving to live Aloha




finishing.com - Pine Beach, New Jersey





---
February 8, 2008
A. Hi ERICK K

I have a spray chrome system like you're talking about. I can chrome anything except Jello - HAH
It's an intense and expensive process that takes around six months to learn. It took me seven - LOL, but the effort and results were worth it. It's stunning.
I'm a hobbyist like you and wanted something that was better than anything currently available. I do a lot of competing in my hobby and wanted to keep that edge and wanted to step up to the next level of my building and winning.
I redesigned the system I use, and as far as I know, I am the only one in the U.S. who does this kind of chroming on small parts with a dual-nozzle air brush I designed and built.
Anyway, good luck on your search - Dave
Dave S
[last name deleted for privacy by Editor]
- Portland, Oregon
---
February 22, 2008
Q. Dave S.,

I would like more information on the dual nozzle system you made for airbrushing chrome onto small parts, it sounds interesting...
...thanks
robb c
[last name deleted for privacy by Editor]
- hamilton, Ontario, Canada
---
March 11, 2008
A. Hi Robb,
I'm not sure what you're asking for or how to communicate with you other than on this site. I'll keep checking back to hear from you.
All the best - Dave
Dave S
[last name deleted for privacy by Editor]
- Portland, Oregon
---
Hi, Dave. Please publicly share whatever you're comfortable publicly sharing -- we have all the room in the world for it. This forum is for camaraderie & public exchange of tips, and we don't put one reader into private contact with another because it disenfranchises all the our other readers, cutting them adrift mid-conversation. If you wish to conduct business with someone, please consider advertising here or elsewhere; the advertisers making this site possible can't be billed for other people's advertising. Thanks for your understanding!




Ted Mooney

, P.E.




Striving to live Aloha




finishing.com - Pine Beach, New Jersey





---
March 13, 2008
Q. Hi Dave S

Please help! A friend of mine has started a spray chroming business and has recently done a course, but much to his dismay it's not working as well as he'd hoped and he is ready to throw the towel in! The chrome goes gold after he applies the top coat and is therefore a waste. Have you experienced this? What could be causing it? ANY suggestions would be GREATLY appreciated!
Best Regards
Chantelle B
[last name deleted for privacy by Editor]
- Port Elizabeth, South Africa
---
March 17, 2008
A. Hi Chantelle
Yes I have experienced the gold color problem and got rid of it. The problem is probably two-fold, just like mine was. I'm assuming this is a water-based chrome system.

FIRST - I had to reformulate the water to chemical ratios, as there was too much chemical being used. Way too much silver causes the gold, but your whole system may need to be re-formulated. I don't know what your friend's system is [but] I believe that the different systems out there are pretty much alike and can work well, but the major thing that is vital is the Tech support from your supplier. My supplier has done a great job and I am a repeat customer. I hear stories like yours often. In fact my supplier started his business because of the very same thing. Bad customer service. It will make or break you.

SECOND PROBLEM - The top coat tint color that most suppliers provide, purple for me, doesn't work well to neutralize the inherent gold color that is lurking there to bite you, even when you achieve a bright chrome finish. All metal chrome has an inherent blue tint to it. So I decided to tint my top coat blue- I use a different clear, different than what comes with the system I use, that I tint blue. Three light very wet coats. I use nearly twice the reducer, but this is something your friend will have to experiment with.

I hope this helps.

All the best -
Dave S
[returning]
- Milwaukee, Oregon
---
June 14, 2009
Q. Hi Dave. Oh, surprisingly, I design my dual nozzle air brush too, I wonder if the look of your design is like my design? You are the only one in usa? I may be the only one in Thailand? I have experience in silvering or spray-on chrome system in Thailand for a while.
Best regards,
Prasarn H
- Samutsakhon, Thailand
---
November 19, 2009

Let me start by saying. Spray on chrome systems suck big time. If you want to do chrome then stick with the old one that's called chrome plating. The spray-on chrome chemical package costs too much money. I have one from [brand name deleted]; it sucks. I lost thousands of dollars on this spray-on chrome system. The companies will not tell you how strong the finish and durable it is until you buy a system, do some work, and after a few days all of them started coming back to you. The topcoat is peeling off or it's getting yellowish or the metal finish underneath starts to get small spots on it. Don't ask the company that is selling you it for advice, ask me because I lost a lot of money in it. Everyone that I did work for brought them back to me because of problems. Don't invest in this; you will lose money and have tons of headaches. A system that cost at [brand name deleted] under 3000 usd with the additional stuff that I needed to buy to make it work cost me a total of 9000 usd ... that's money no one is going to give me back.
Naiem haniff
- Nickerie, Suriname
---
February 28, 2013
Q. My chrome goes yellowish after the top coat.
Any help?
Abed G
[last name deleted for privacy by Editor]
- Lebanon
---
April 2016
A. Hi Abed. Dave S already answered that question. Please try to frame your question in terms of what has already been said. Thanks :-)
Regards,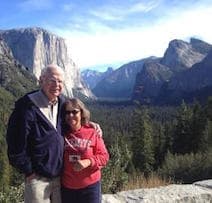 Ted Mooney
, P.E. RET
Striving to live Aloha
finishing.com - Pine Beach, New Jersey
---
September 17, 2013
Q. Hi All

I am very keen to try out the chrome spraying for myself after seeing it done on youtube videos.
I need to know what the chemicals are that are used with the dual nozzle spray system.
Although I have some experience with spray painting, I am a total noobie when it come to metal coating or plating, so if anyone can help, I will greatly appreciate it.

Thank You
Muhammed V
[last name deleted for privacy by Editor]
vinyl wrapping and dipping company - Pretoria, Gauteng, South Africa
---
September 23, 2013
A. Hi Muhammed. The two chemicals are probably basically silver nitrate and a reducing agent. Study the Brashear process for making mirrors and I think you'll have it.
But the thing is, the companies which sell these supplies have invested lots of money and years of time in determining the ideal concentration of silver nitrate, the ideal reducing agent formulation, any necessary additives, the ideal pre-coats for good adhesion and mirror smooth surface, and the ideal top coats for durability and non-yellowing.
No one is going to give away for free the results of years of costly development efforts, so you either buy the proprietaries or you develop your own from the general theory. Good luck!
Regards,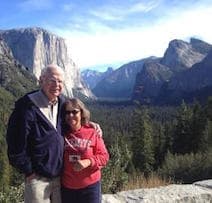 Ted Mooney
, P.E. RET
Striving to live Aloha
finishing.com - Pine Beach, New Jersey
---
---
April 25, 2016
Q. May I know all the chemical names for spray chrome for me please. I need to find here. Thanks.
Andy Tan
- Malaysia penang
---
April 2016
A. Hi Andy. Gold Touch [a finishing.com supporting advertiser] and G.J. Nikolas [a finishing.com supporting advertiser] are two suppliers. You can google for other suppliers using search terms like "chrome-like paint" and "chrome-look paint" -- there are a half-dozen or more.
Making your own base coat, shiny layer, and top coat is not impossible, but developing it will be the work of months or years. After searching this site for a dozen dialogs on the subject, perhaps go on to a patent search using those same search terms. Did you find informative links using the search term "brashear process" as was suggested? If so, please share them!
Regards,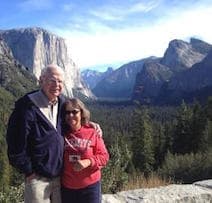 Ted Mooney
, P.E. RET
Striving to live Aloha
finishing.com - Pine Beach, New Jersey
---
April 26, 2016
Q. Thanks for the info. And right now I'm making my own base coat using Oil Based Polyurethane mixed with other stuff. Now I feel crazy losing money without getting any result.

I need an idea from you guys about the base coat. I need the perfect gloss base coat formula.

Thanks
Andy Tan
[returning]
- Malaysia Penang
---
April 2016
A. Hi again Andy. For a general hint on the base coat, please see letter 56727 where Marvin Sevilla explains why he feels it is best to use a "transparent base coat (both 2k and UV cured) which is basically a pigment free base coat"
Obviously, making money in any business is hard, and successfully formulating your own chrome-look paint system without investing the years of development time that others found necessary doesn't sound promising, but best of luck with the venture.
Regards,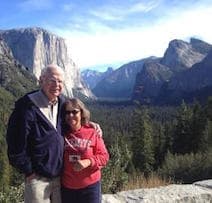 Ted Mooney
, P.E. RET
Striving to live Aloha
finishing.com - Pine Beach, New Jersey
---
April 30, 2016

Thanks Ted.
Andy Tan
[returning]
- Malaysia Penang
---
May 25, 2016
A. My name is Marvin from Nicaragua, and I have spent many years perfecting my own spray on chrome process as a D-I-Y for others to do so -- so much that the company I initially obtained my "silvering mirrors" chemicals now sell their own "spray on chrome kit". So if you are located in the USA you can spend like $150 and "spray on chrome" about 80 square feet; now if you are not located in the USA things are much harder as things are not so user friendly.

I have tested many base coats for my silvering process, and oil based coatings are just bad as they leak chemicals as heat and temperature rise. While this is not bad at all for iron/steel or other metals, the thin silver layer tarnishes very quickly, so I have used automotive grade 2k Urethane high gloss clear coat as a base coat to provide a shiny surface for silver to stick to, and for Top coat I use 2k urethane colorless base coat which is not glossy but not matte either and will retain the silver reflective nature.

As for the silvering formula, a simple Tollen's reagent formula will work fine, or any other silver mirroring formula too; the reducer is what makes the difference, it needs to be quicker than the normal mirror formula because it's sprayed rather than poured.
Marvin Sevilla
- Managua, Nicaragua
---
May 30, 2016
! Someone should chime in and say, "There is no such thing as spray-on 'chrome' ". I guess it's up to me.

There are spray-on reflective silverish coatings, there are reflective aluminum coatings, but none of them are chromium, and they should not be promoted as such. They are, and should be identified as: "faux chrome", "chrome appearing", "artificial chrome", "imitation chrome", or some such.

Chromium coating is, and can only be, electrodeposited or vacuum deposited. Period. And vacuum deposition is difficult and rare.

Everything else, no matter it's appearance, is NOT "chrome".

Sheesh.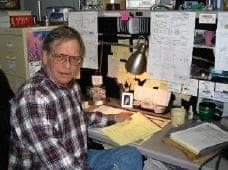 Jeffrey Holmes, CEF
Spartanburg, South Carolina
---
May 2016

Thanks Jeffrey. I've said the same on a dozen threads, so, yes, it was your turn :-)
Regards,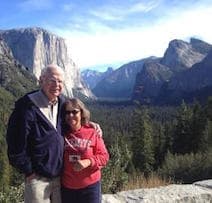 Ted Mooney
, P.E. RET
Striving to live Aloha
finishing.com - Pine Beach, New Jersey
---
---
January 5, 2018
Q. We require how to make silver nitrate solution for spray-on chrome and also the formula for the activator.
Nilesh Adroja
Goldshine Enterprise - MORBI Gujrat India
---
January 2018
A. Hi Nilesh. I suppose there is no harm in asking, but I don't think formulating a chrome-look spray paint is as simple as that, and those whose research has produced workable formulations can't afford to just give that expensive and hard-won knowledge away. But we do have about 20 threads on the subject and if you spend a couple of hours picking through them for pointers, I think you'll learn enough to get started. Even still, you should perhaps buy kits from two or three vendors to track how well you are progressing versus what they have already accomplished. Good luck.
Regards,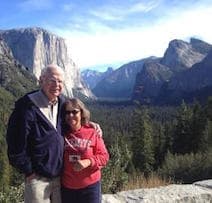 Ted Mooney
, P.E. RET
Striving to live Aloha
finishing.com - Pine Beach, New Jersey
---
---
January 27, 2018
Q. I want to know the kind of acid formulated for silver chrome cover. And I also want to know how to formulate the chemical compounds including in A concentrated solution and R concentrated solution. This may help me not to cost lots of money to my new step of setting chrome.
Waiting for your reply with lots of thanks,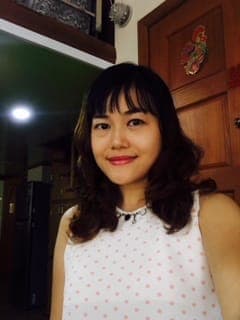 Angela Bay
Nine Gold smith - Yangon, Myanmar
---
January 2018
Hi Angela. You tried to post this on topic 2586, "Can you make your own chrome stripper and nickel activator?", but we moved it here because I think you are talking about "chrome-look paint" rather than reworking rejected nickel-chrome electroplated items. Sorry if I have misunderstood.
Regards,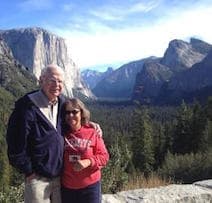 Ted Mooney
, P.E. RET
Striving to live Aloha
finishing.com - Pine Beach, New Jersey
---
---
March 28, 2018
Q. Good afternoon friends! My name is David and I'm from Brazil and we are doing work with this kind of metallization here, and it's all right. We would like to know if anyone here in the group knows about the Spectra Chrome base coat, because we would like to offer an equal finish to better meet our customers' needs.
David de oliveira rocha
Chrome pinturas especiais - Campinas SP brasil
---
March 2018
A. Hi David. It is certainly possible to legally reverse engineer a competitive product as long as the proper protocols are followed, but it would obviously be illegal to "crowd source" industrial espionage in a "no registration required" public forum. So I'm not sure if there is anything any poster would be able to tell us which would be legitimate to share here because we'd have no idea whether it was independently gained knowledge vs. theft of trade secrets :-(
So I think a better plan would be for you to tell exactly what formula you're trying and what problems it is giving you ... and see what suggestions people have along those lines. Good luck.
Regards,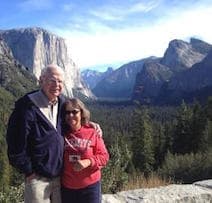 Ted Mooney
, P.E. RET
Striving to live Aloha
finishing.com - Pine Beach, New Jersey
---
---
October 4, 2019
Q. Sir, which base chrome spray in mirror finish? Any formula please tell me sir.
Arivalagan Palanivel
- Trichy , Tamil Nadu , India .
---
October 2019
A. Hi Arivalagan. This thread is long and starting to run in circles: Marvin Sevilla already answered that question in good detail. Good luck!
Regards,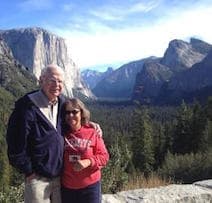 Ted Mooney
, P.E. RET
Striving to live Aloha
finishing.com - Pine Beach, New Jersey