Where the world gathers for
plating, anodizing, & finishing Q&As since 1989
-----
Black cadmium plating process

TUTORIAL:
(to provide context, hopefully helping readers more quickly understand the Q&A's)
Iridite is a Macdermid-Enthone trade name used on their line of chromate conversion coatings for aluminum, but they also use or have used that trade name on their chromate conversion coatings for zinc and cadmium.
Q. I work for in the aerospace hydraulics industry and have run across a curious spec requirement (at least to me). It requires that all exterior steel on this particular hydraulic assembly shall be cadmium plated; the finish requirement reads:

"Finish 1.1.2.2 of MIL-STD-171 [affil link or from DLA] (Iridite Black)"
Finish 1.1.2.2 is AMSQQP416 [affil link], Type II (supplementary chromate treatment), Class 2 (.0003 inch thick, minimum), normal color, not bleached or clear (see 5.1.3.3)"

Referring to paragraph 5.1.3.3 ... turns out there is no 5.1.3.3, I gather this is a typo that should be 5.1.4.3. This paragraph basically states that the finish shall be specified by drawing or contract.

So at this point I know that I must cad plate per QQ-P-416, Type II, Class 2, but the color requirement is still nebulous to me. Can anyone help me understand what "Iridite Black" means when applied to steel finishes? I'm well aware of Iridite as a corrosion inhibitor on aluminum, but I'm a bit confused by this requirement.

Thanks for your help!
Michael Boland
Aerospace Hydraulics - Winston-Salem, North Carolina
2005
A. Hello Mr Boland;

My customers who require chromating sometimes refer to this as Iridite, which is generically used for chromating aluminium. Perhaps your spec means black chromating / passivation on Cadmium Plating.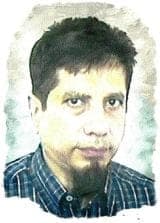 Khozem Vahaanwala
Saify Ind

Bengaluru, Karnataka, India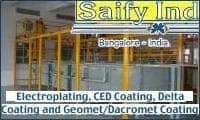 A. Iridite is a trade name presently owned by Macdermid. It was originally Allied Research and many specs were written with their assistance or at a time when they were the only vendor of a patented product. What your requirement would call for is a silver chromate type black conversion coating. These are available from a variety of vendors and meet the corrosion requirements.
Gene Packman
- Great Neck New York

Thanks for straightening me out with regard to Iridite conversion coatings. I appreciate it!
Michael Boland
[returning]
- Winston-Salem, North Carolina
A. By the way, The proper name for this passivate is Iridite LBK and it comes in parts A and B

I have used Macdermid silver based black passivation for a long time.

240 g/L Sodium Thiosulfate [affil link] is a good post dip fixer.
Chris Matthews
- East Sussex, England
---
---
Can we do EN in lieu of nickel plating, and zinc plating in lieu of cadmium?
Q. I have the following requirement:
For an aluminium die-cast component, the following plating is specified in the drawing:
1.Bright Nickel Plate in accordance with FED-QQN-290 (replaced by AMSQQN290 [affil link]) , class 1, grade G
2.Black Cadmium Plate in accordance with AMSQQP416 [affil link],type 2, class i.
Is it alright if I do electroless nickel plating?
Since appropriate black passivation material is not available, is it alright if I do zinc plating over the cadmium plating and then do black passivation?
Are there better alternatives?
I would be thankful to receive suggestions.
V.G.Krishna Rao
manufacturing of components - Hyderabad, India
2005
A. If you plate to a specification, Mil Spec in this case, you must follow it completely with no exceptions. If it is only a reference, then only your customer can tell you what is acceptable.
James Watts
- Navarre, Florida
---
---
How to blacken brass bushings while also plating them
Q. We have requirements to plate a brass bushing used in an electronic component
The device will interface/mount through an aluminum panel
We originally wanted to use a black oxide on brass but were asked to use something like Tin, Aluminum vapor deposition, or cadmium.
We were applying a AMSQQP416 [affil link] Type 2 Class 3 Cadmium plating with a chromate conversion coating
These are offered in several colors
We needed a "black color" ....
How is this typically achieved?
Is this galvanically compatible with aluminum?
Jim Mc Cormick
- Sarasota, Florida
2006
A. Hi Jim. Cadmium plating followed by black chromating will get you the color you seek. Cadmium is galvanically compatible with aluminum, but I don't know whether the silver often used in black chromates would cause any galvanic problem. Cadmium is a cumulative toxin and should only be used if you have no other realistic choice because of its unique combination of properties. Good luck.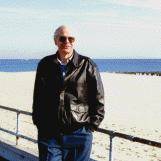 Ted Mooney
, P.E.
Striving to live Aloha
finishing.com - Pine Beach, New Jersey
---
---
Multiple threads were merged: please forgive repetition, chronology errors, or disrespect towards other postings [they weren't on the same page] :-)
---
---
Is There A Black Cadmium?
We on occasion get orders requiring black cadmium per the AMSQQP416 [affil link] mil spec which requires 96 hours of corrosion resistance. We used to do this using a former Allied Kelite product, essentially a black dye, which was applied immediately following an olive drab chromate. We never had a single failure. Well AK is no longer and the products we used are no longer available but orders are still coming in. We've tried numerous products none of which afford us the ability to pass salt spray testing repeatedly. Is anyone aware or anything out there that works? Suppliers aren't really interested in supporting cadmium plating anymore but we still have customer requirements to meet.
Milt Stevenson
Job Shop Plater - Syracuse, New York
May 20, 2008
A. Milt, Liquid Single part Iridite 2 was the one we could dye easily. Are you sure that MacD (Galloway) cannot get it for you, or at least call down the formula so you can make it yourself.

Otherwise try black dyeing a blue bright (clear) chromate on cadmium.

Robert H Probert
Robert H Probert Technical Services

Garner, North Carolina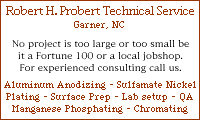 ---
---
Black chromate on cadmium rubs right off
Q. We currently offer hexavalent black chromate on matte cadmium using a product that has been discontinued. The product we use is a two part make-up, using chrome and silver.

I have tried many replacement products and so far have been unable to get a product that performs as well as the discontinued product.

The issue that I am running into, is that the chromate film on matte cadmium is powdery or smutty when it is dried. The black looks awesome, but it can wipe off on your fingers when handling the chromated test panels, even if left to cure for a few days. There is an underlying film of chrome that does not wipe off down to the bare metal however...

I have tried the same process on bright cadmium, thinking that the grain structure of the matte cad was the cause, but the same exact issue exists. The chromate will work on zinc, but so far no luck on cadmium.

I have tried varying ratios of chrome to silver and differing pH levels, but no success.

For whatever reason, the former discontinued product does not exhibit this issue. Every single black chromate that states it works on cadmium, that I have tried, exhibits the sooty, smutty black that wipes off, leaving a layer of chrome underneath.

I certainly cannot use this on parts.

Looking at SDS sheets for all the products was no help. They all basically have the same ingredients listed, but something is different about the discontinued product that is not obvious by looking at an SDS sheet.

Possibly the grain structure of the silver is different?

Any input would be greatly appreciated.
Chris Pease
- York Pennsylvania
November 12, 2020
A. Hi Chris. We don't suggest brands/sources ( huh? why?), but in addition to the comments on this page, thread 47037 "Chromate conversion on cadmium not adhering" has some great insights that might help.
Luck & Regards,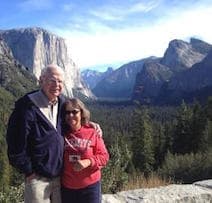 Ted Mooney
, P.E. RET
Striving to live Aloha
finishing.com - Pine Beach, New Jersey
Q. Thank you Ted for the link.

This phenomenon is very puzzling. I have tried nitric bright dips at varying concentrations, tri-acids and mechanically scrubbing the cadmium plated test panels with Scotch-Brite pads to try and remove any surface oxidation. No luck, I still get the smutty, sooty, powdery chromate film with the hex black chromates.

Yellow chromate and olive drab chromate have no issues whatsoever creating a protective film on the same exact cad plate. Silver based hexavalent black chromate is the only offender.

I'm stumped ...
Chris Pease
[returning]
- York Pennsylvania
A. Hi Chris,

Currently I'm starting to run black cadmium process, and actually I've got the same issue about chromate layer powder, you could try to increase the Silver Nitrate [affil link] with the black chromate component.
Rodrigo Ornelas
- Nogales, Mexico
April 28, 2023
Q. I have tried Silver Nitrate at varying concentrations, with no luck. Still the powdery chalky coating.

The original brand of hex black chromate must have had some extra component that eradicated the powdery phenomenon.
Chris Pease
- York, Pennsylvania
April 30, 2023
A. I'm not sure which brand of black chromate you're using but if you're getting good success on zinc coated parts but not cadmium it may be a dwell time issue. Zinc times are relatively short in black chromate dips..less than 30 seconds typically. Longer times will create a smutty appearance. I have had success warming the black chromate to about 110 to 120 °F to speed up the chromate conversion process and thereby minimizing attack of the surface and still get an acceptable shiny black coating. Try some panels and see what range works for your particular chromate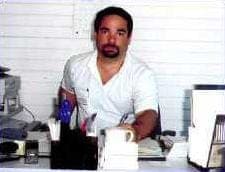 Jim Conner
Anoplex

Mabank, Texas

May 2, 2023
---