60,000 Q&A topics -- Education, Aloha, & Fun
topic 34147
How to create a high gloss finish on aluminum before anodizing?
2005
Q. I'm trying to obtain a high gloss, polish on a prototype fly reel for fishing made from 4.5" dia 6061 bar stock before its black anodized. The machining/tooling marks are consistent and good a finish but due to handling from operation to operation there are some inconsistent markings and a dull finish. I'm looking for a tubular tumbling media that will prepare the aluminum for anodizing; I've heard that walnut shells work.
A scotch bright finish on aluminum then anodized black will leave a dull, flat looking part. I am trying to achieve a glossy black look.
I would appreciate any suggestions.
Grant Koenig
Tool and Die Maker - London, Ontario, Canada
---
2005
A. Have you reviewed electropolishing?
Saludos
Guillermo Castorena
Plating Jobshop - San Luis Potosi, Mexico
---
affil. link



Aluminum How-To
"The Chromating - Anodizing - Hardcoating Handbook"
by Robert Probert
$89

2005
Q. Will electropolishing work on aluminum die casted parts.
I am looking for a good process to chrome plate aluminum die cast parts with cooling fins. Chroming has not worked too good, so now I am looking to polish the die cast part but the cooling fins are hard to polish due to the spacings of the fins.
Rene Bautista
ENGINE ELECTRONICS - Pomona, California, USA
---
2005
A. Normal procedure for smooth finishes on any part is to use mass finishing equipment. Depending upon the RMS of the part it is typical to use a medium cut plastic media and either a finer plastic or a dry organic process in the same finishing equip.as a secondary step. This should get you down into the low RMS teens which is close to a lapped finsh.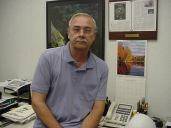 AF Kenton
Hatboro, Pennsylvania
---
2005
A. Simply buff the surface.
Bud Graybill
polishing - Anaheim, California
---
2005
THE CHEMICAL POLISHING IS RECOMMENDED USING A MIXTURE OF ACIDS (PHOSPHORIC-SULPHURIC-NITRIC) WITH COPPER SULPHATE OR BY USING THE ELECTROPOLISHING PROCESS WHICH INCLUDES TWO WAYS
1) ALZAC PROCESS RECOMMENDED IN USA.
2) BATTELLE PROCESS RECOMMENDED IN EUROPE.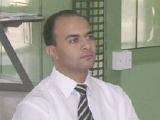 Ahmed Fouad Serag Eldin
Ein Shams - Cairo - Egypt
---
2005
A. Mr Renne
I've seen a machine for polishing baded disk by forcing a dough-like paste with abrasive through the part forward and backward many times to achieve the required finish .
Good luck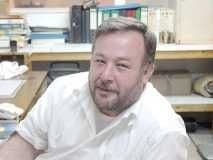 Khair Shishani
aircraft maintenance - Al Ain, UAE
---
---
To minimize search efforts and to offer multiple viewpoints, we combined previously separate threads onto this page. Please forgive any resultant repetition, failures of chronological order, or what may look like readers disrespecting previous responses -- those other responses may not have been on the page at the time :-)
---
---
Need to produce bright and glossy finish on aluminum
2007
We are an aluminium extruder with anodizing lines. We want to produce glossy bright finish of aluminium which can withstand salt spray test for outdoor application. What is the best and most economical process to produce such finish on a mass volume scale?
Supat Ratanasirivilai
aluminum extruder - Muang, Samutprakarn, Thailand
---
2007
A. For glossy bright; we presume you may require chemical brightening prior anodizing. This step could be considered as a part of pre-treatment. The process of chemical brightening/ bright dipping aluminium is the antithesis of etching. The purpose of this process is to "polish" the surface of the metal by smoothening the micro-roughness of the surface, not the macro-roughness. Therefore, it is always better to polish or buff the extrusion surface to eliminate any inherited extrusion problems like die lines, scratches or pits.
The result of chemical brightening is to enhance specularity and reflectivity.
A typical brightening bath consists of Phosphoric acid and Nitric acid along with other additives in small quantities that act to boost the brightening power of the bright dip bath. [There are lots of ready-mix chemicals available from chemical suppliers - you may check with your local suppliers]. The bath temperature should be maintained within a range of 85 to 110 degree C and dipping time is only few minutes depending on the bath concentration and temperature.
This could be commercially economical process but only problem is that it is not so environment friendly process. It generates significant amount of fumes. Lots of plant uses fume extraction unit with good scrubber.
Hope this answers primarily your question.
Srimay Basu
- Dubai, UAE
---
---
Brushed, glossy anodizing on 70's & 80's HiFi Front Panels?
October 12, 2020
-- editor's apologies; not posted til Nov. 22
Q. Hi to all,
I had bad experiences with companies when anodizing individual and prototype parts. One striking experience was meeting a representative from an anodising company who could not figure how a Nakamichi front panel I brought with me was finished. A rather coarse brushed grain but surprisingly soft to the touch and a deep glossy black.
The representative insisted was painted, even oiled until I asked him to check the surface in the lab.
It is 15 µm, of course "only" anodized.
This was times before I came to know bright dipping - and obviously this company did not have a clue about it. But this front panel could also have been from Sony, Kenwood, Denon. The finishes back in the seventies eighties were much glossier by todays standards, with deeper colors, especially blacks, the "hairlines" were coarse but soft.

Never a sign that on flake during sanding left a spot, this is what I experienced very often the last years during sampling. So how did these companies (better said their supplier) do this finish? Did they sand at all?
I have a front panel where a bead blasted area is next to a brushed one and they separate like being drawn with a ruler. Someone figured that maybe the brush lines were not sanded but milled.
It would be nice if someone could shed a light on the process back then which seem to have been lost.
Best and thanks,
Herbert
Herbert Mueller
- Berlin Germany
---
November 2020
A. Hi Herbert. Sorry that the shops couldn't identify the finish. But, yes, many shops would be unfamiliar with bright dipping as most don't offer that NOx-ious service.
Clear demarcation lines between one finish and another were probably achieved by precision masking.
While awaiting answers, please see if there is help on this thread, as well as ...
• 6326, "Problems achieving glossy anodized parts" and
• 22139, "Satin Anodized Aluminum"
Luck & Regards,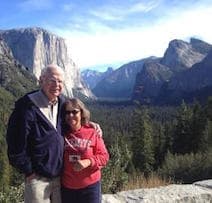 Ted Mooney, P.E. RET
finishing.com - Pine Beach, New Jersey
Aloha -- an idea worth spreading