Where the world gathers for
plating, anodizing, & finishing Q&As since 1989
-----
Problems achieving shiny/glossy anodized parts

SUGGESTED ANODIZING BOOKS
for Shops, Specifiers & Engineers
"Aluminum How-To" -- Chromating, Anodizing, Hardcoating
by
Robert Probert
(2005)
avail from
finishing.com
"The Metallurgy of Anodizing Aluminum"
by
Jude Mary Runge
(2018)
avail from
eBay
,
Abe Books
, or
Amazon
"The Surface Treatment & Finishing of Aluminium and Its Alloys"
by
Wernick, Pinner & Sheasby
(1959 - 2001)
avail from
eBay
,
Abe Books
, or
Amazon
"Anodic Oxidation of Aluminum and Its Alloys"
by
V. F. Henley
(1982)
avail from
eBay
,
Abe Books
, or
Amazon
"Surface Treatment and Finishing of Aluminum"
by
Robert King
(1988)
avail from
eBay
,
Abe Books
, or
Amazon
The Technology of Anodizing Aluminum
by
Brace
(1979)
from
Abe Books
or
Amazon
"The Anodic Oxidation of Aluminum"
by
A. Jenny
(1940)
avail from
Abe Books
or
Amazon
Anodizing and Coloring of Aluminum Alloys
by
S. Kawai
(2002, VERY RARELY avail)
from
eBay
,
Abe Books
, or
Amazon
(as an Amazon Associate & eBay Partner, finishing.com earns from qualifying purchases)
Q. Dull finish at 12 ASF.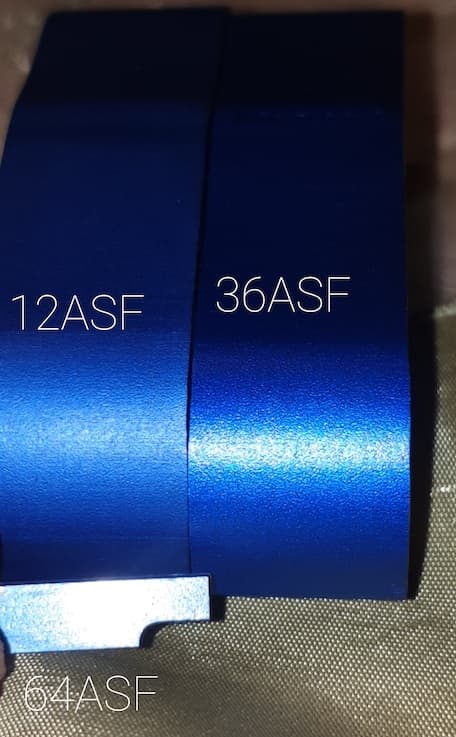 Hello everyone, I've been experimenting with anodizing recently and need some help. The material is 6063, the electrolyte is new sulfuric acid and DI 15% - 14 l temperature 17-22°C, dye-aniline. The problem is that to get a nice glossy finish, the current has to be 36 ASF minimum for an hour. With 6 ASF, it does not take the dye either, regardless of the anodizing time. What could this be due to? Thanks!
Gogo Nikolov
- Bulgaria Sofia
October 30, 2023
A. Hi Gogo. Before going into minimum ASF for glossy finish, it sounds to me like you have a broken ammeter or a miscalculation of surface area.

It seems highly improbable that you can get a shiny finish at 0.003" thickness, which is what the 720 rule says you'd get from 60 minutes at 36 ASF. Luck & Regards,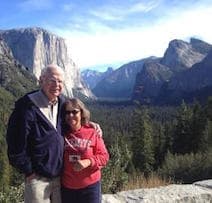 Ted Mooney, P.E. RET
Striving to live Aloha
finishing.com - Pine Beach, New Jersey



Q. Hi Ted. I'm trying to anodize aluminum boxes for my electronics. I got 3D model of them, and software gives me area of model (checked). My power supply is lab supply 30v-10A (checked with multimeter). Acid concentration, tested from 14% to 20%. Area of tested parts is 7.5 in2. 720 rule says for 6 ASF: 0.312 A for 120 min and 15 v peak voltage, but I got shiny finish above 2A for 60 min. Cannot make 720 rule work for me, and don't understand why.

Regards.

Gogo Nikolov
[returning]
- Bulgaria Sofia
October 31, 2023
A. Hi again. Yes, if the area is 7.5 in2, then 0.312 A does equal 6 ASF. I'm not sure what thickness you want, nor why you are trying to anodize at 6 ASF instead of the customary 12 ASF -- -- perhaps you're following some hobbyist protocol that I'm not experienced with?

But if you are seeking for example 0.0003"thickness, then at 12 ASF you should get that thickness in 18 minutes; I guess it should take 36 minutes at 6 ASF rather than 120 minutes.

On to the question of "glossy finish" anodizing ...
I see nothing visually wrong with the appearance of your 12 ASF anodizing. Where are we getting the idea that anodizing is supposed to generate a "glossy finish"? I'm not familiar with that concept. You can polish the aluminum before anodizing to get a brighter finish, and you can polish it or even wax it after anodizing (or polish both before & after), but I'm not personally aware of the concept that higher current densities brighten the finish like they might do with bright nickel plating. Luck & Regards,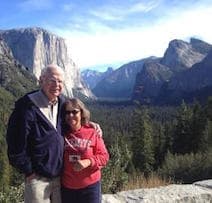 Ted Mooney, P.E. RET
Striving to live Aloha
finishing.com - Pine Beach, New Jersey



---
---
---
⇩ Closely related postings, oldest first ⇩
---
---
Q. I manufacture fly fishing reels and I am trying to achieve the same glossy black and gold anodized finish as you see on other commercial products. However, no matter how much I polish the reel, the colours come out dull and there are always blemishes on the surface. I have told the anodizers it is not acceptable but they cannot seem to do any better. The grade of aluminum is 6261-T6 or 6082-T6
Michael Georgiadis
reel mfgr. - South Africa
2000
A. Hi michael.
Your problem is the alloy. I don't know anything about 6261, but 6082 (too much alloying elements) is a poor anodizing alloy. It's a construction alloy and are not meant to be anodized except for surface protection. My advise for you is to use 6060, or way better, 6463. These alloys are designed to be anodised and give a good looking surface. 6463 (low copper and fe content) are also meant to be bright dipped in a mixture of phosphoric and nitric acid to get a very high brightness. A problem for you might be the coating thickness, 10um is recommended for bight anodizing.
Martin Dehlin
profiles - Sweden
Q. Thanks for the input. However almost all fishing reels are made from the 6082 grade and they manage to achieve the high gloss?
Michael Georgiadis
[returning]
reel mfgr. - South Africa
A. Hi again michael!
Okay, there might be other ways to do this.
This method is used on 6063 and 6005 on one anodizing line. It is used to produce a glossy gold surface:
Polish as usual, remove grease then,..

1. 30 min desmutter.
2. 5 min hot rinse(the first rinse after etching)
3. rinse
4. 30 min degreasing
5. rinse
6. 5 min desmutter
I haven't tried this method myself but I'm told this maintains the polished glossy surface.
One other way is to polish and the use a degreasing which removes the polishing compound and brightens the part. I have heard of degreasing chemicals with does this but I haven't tried them. However etching ruins you polished surface, stay away from it as and you will probably get better results. Etching is not important when you have polished aluminum, just make sure to have a clean surface when anodizing.
Martin Dehlin
profiles- Sweden
A. Michael, I too am a fly reel manufacturer. Most all reels here in the US are made from 6061. We buff our reels to a mirror finish with absolutely no blemishes or buff marks. Each is then cleaned with alcohol and then acetone [adv: item on eBay & Amazon] and are handled with surgical gloves so there are no fingerprints. Each part is then wrapped in the softest paper towels we could find. The anodize shop MUST NOT ETCH the parts. They can not sit on the racks in the atmosphere in the shop either. Minute particles that float in the air will settle on the topside of the parts and can cause a discoloration. Type 3 anodize will produce a slightly duller finish with a slight orange peel effect while type 2 will produce a mirror finish although not as durable. Buffing after type 3 will make a better looking part but may remove the "seal" and you may get some fading of the color. If you have ever seen the Odyssey Reels sold by Orvis, those are mine.
Richard Jacobsen
reel mfgr. too - Azusa, California USA

Thank you both for your comments and suggestions. Until now, I have been etching the parts before anodizing. I think this is the problem. I do not know the difference between type 2 and 3 anodizing ... could you explain? Thanks
Michael Georgiadis
[returning]
reel mfgr. - South Africa
A. Hi Michael. "Type 2" and "Type 3" are references to MIL-A-8625 / MIL-PRF-8625 [affil link or DLA] where Type 2 describes conventional sulfuric acid anodizing and Type 3 refers to "hardcoat" anodizing, which is done at approximately freezing temperature and higher current density, and produces an anodizing thickness of about 0.002". Please see the linked MIL spec or our FAQ "Introduction to Anodizing" .
Regards,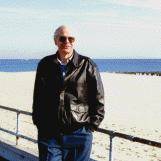 Ted Mooney
, P.E.
Striving to live Aloha
finishing.com - Pine Beach, New Jersey
A. Michael,
We have done thousands of "High End" Abel reels. Richard of CTC has a good handle on this, but failed to mention that a lower voltage than normal is required. We use about 13 volts and extend the time of processing accordingly. All that special handling is "reel" important for a top quality product.
Peter Faxon
plating shop - Oxnard, California
A. Most Fishing reels that look really nice gold are BRITE DIPPED before. That is a process you may not want to install = NASTY.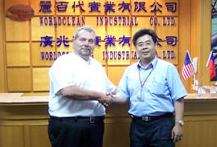 Drew Nosti, CEF
Anodize USA

Ladson, South Carolina

March 22, 2023
---
---
Black Anodize Problem: I need Bright, not Matte
Q. My company continually has finish problems with our black anodize parts. We sell sporting goods which are produced from extruded 6061-T6. The brackets are saw cut, machined all over, tumbled in plastic media, and are black anodized Bright Black. I need a uniform, bright shiny finish, over my entire product line, all the time. Occasionally, I receive parts that are a matte, dull finish which looks bad. This problem comes and goes and many hours of problem solving over the last few years has not prevented this issue from coming back. Does anyone have any words of wisdom on this subject?
Thank you,
Chris K.
[last name deleted for privacy by Editor]
- Chicago, Illinois, USA
2001
A. One possibility: Occasionally, some pieces in a rack get loose contact and have to be reworked. When this happens, the resulting finish is more matte.
Dado Macapagal
- Toronto, Ont.
A. Please bear in mind alloy 6061 always gives matte finish to anodizing process. This is mainly due to high silicon content in the alloy. To my opinion, there are no alternative ways to prevent matte anodizing finish if using aluminium alloy 6061. You can try to use alloy 6063 for testing. For your information, the alloy plays an important role in finishing.
Hope this can help you.
Abbe Lim
- Selangor, Malaysia
A. Perhaps the success of your finish lies in the tumbled surface. We find it difficult to get consistent results with a tumbled surface because the tumbling is not always consistent. Sometimes we have experienced impinged contamination, such as previous corrosion, on the surface. This causes blotchy inconsistent anodized finishes. Also, the other respondent said it right. There is no way back to the original finish on a rework.
Hope this helps?
Peter Faxon
- Oxnard, California
A. In order to have a bright finish after anodizing you should polish the aluminium before anodizing. You can try mechanical polishing with a suitable polish paste and cotton buffs. The surface should be very smooth and shiny. Then you can apply anodizing and coloring in black either by dying or electro-coluring.
Timur Ulucak
aluminum extrusions & finishing - Istanbul, Turkey
A. 6061, 6063, and any alloy other than 6463 will not give you consistently what you want.
Those alloys contain high iron in aluminum formulation which adds alloy strength properties but inhibits best bright finish properties.
Second if you are paying for bright dipping from an anodizer that mixes both alloys in the same tank then iron concentration is being built up in the bright dip bath and dulling occurs and becomes erratic.
Guessing you probably need the strength and will not get what you want from 6463 then I would switch to powder coating high gloss no problems.
John Bella
Hydro - Anderson, South Carolina
2002
---
---
Q. Please help me how to anodize Aluminum 6061-T8 to let it shine. Thickness 20-30 microns, color deep black MLW.
- Clean ?
- Etch ?
- Desmut ?
- Anodize ?
- Neutralize ?
- Dye ?
- Seal ?

I think Magnesium and Silicon in Mat'l make it not shine
May I have the solution?
Please let it shine.
ploen kongsuwan
Anodize leader - Thailand
February 18, 2015
A. Hi Ploen. Although 6061 is not ideal for a bright finish, and people have suggested switching to type 6463, that may not be practical or strictly necessary.
We appended your question to a previous thread on the subject, and I think the first step is buffing it to a shine before anodizing, then carefully taking the suggestions listed above -- which have been offered by people who are very experienced and accomplished in what you are trying to do. Best of luck.
Regards,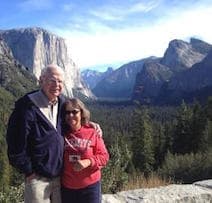 Ted Mooney
, P.E. RET
Striving to live Aloha
finishing.com - Pine Beach, New Jersey
---
---
Polishing after anodizing
Q. We are a polishing paste company in Turkey.
Is it possible to brighten the aluminium surface after the anodising process? Anodising process is a barrier to protect the aluminium but is it possible when we increase the anodising layer and then polish above the aluminium profile. For example not 10 micron, 20 micron layer of oxide is coated above the aluminium and can we find a good solution? Do you think the ingredients of polishing paste change?
Figen Sahin
- Istanbul, Baocylar, Turkey
August 28, 2016
A. Figen,

Yes, you can polish the anodize. This will improve the surface finish / reflectivity. Polishing will not change the color of the anodize if dyed, unless you polish to excess. Dye saturation and coating thickness will dictate how much anodize can be removed by polishing without degrading the color. Consider starting with a rather specular finish before anodize, and then lightly buff with a rouge after.
Willie Alexander
- Green Mountain Falls, Colorado
A. Hi Figen,
I don't think so ...
because your suggestion is against the nature of anodizing. Firstly, sealing (whether hot or cold, whatever) which protects the anodize layer external condition doesn't allow this idea. If you try this, you will see brightness never increases. Moreover, you suggest before 20 micron anodize; after anodize then, it will be worse result than 10 microns. More microns means more dullness. My suggestion: Fe alloy rate should be decreased, extrusion-die processes can be improved.

Sincerely
alaattin tuna
akpa aluminium - sakarya,turkey
---
---
Odd overly matte surface finish noticed after anodizing
Q. Hello all, I have followed this forum for some time as it's been helpful, now I have an issue that I can't resolve and hope you can help. It has only just appeared. I have pictures for review: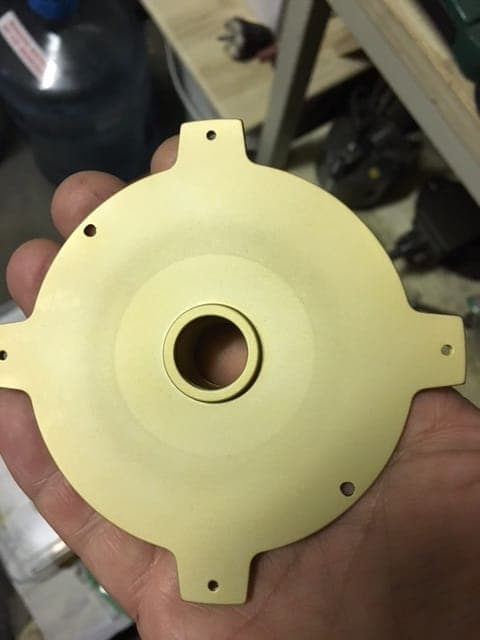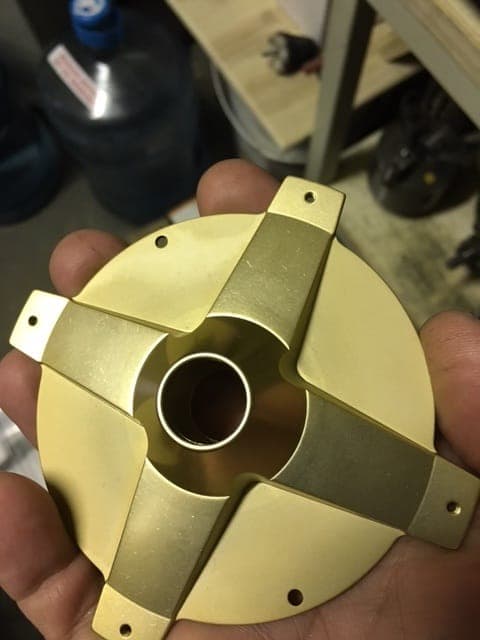 A brief description: The parts are thick in the middle and taper thin at the outer edges. The back is completely bicarb blasted and the front is half polished using white rouge buffing compound [adv: item on eBay & Amazon] and half soda blasted. I can't say if I noticed it at the degreasing stage or not I only really caught it after dying. It happened on all but one part of this shape and has not appeared on any other items I am currently running.
My perimeters are as follows,
Substrate - 6061-T6
Degrease - 740 cleaner for 5 mins at 140 °F
Desmut - 3 min
Anodize - 55 min, 68 to 69 deg, 12 ASF (Chemistry is good based on titration)
10% Nitric Acid dip - 3 min
Dyed "Gold S"and sealed Mid temp Nickel Acetate

I'm at a loss, thanks for your help in advance.
Ron Gardiner
Hobbyist, small shop - Ontario, Canada
September 13, 2017
A. Dear,
In my experience 6061 T-6 material needs high concentration of Pigment (dye) to get good color, and thickness must be good enough. If thickness is low, color absorption would be less (light color); moreover, parts with polishing & blasting need different time period to get desired anodizing thickness than without polishing and blasting.
Aijazullah Tajir
- Abu dhabi, UAE
November 14, 2017
A. In my opinion, this is not a dyeing issue. It's a substrate issue, especially if all other parts are fine.

What I can't tell you is the cause of the problem, but if it were me, I'd look pretty hard at your blasting set-up, or the machining set-up. Something prior to anodizing. Figure out at what point prior to masking that the part sits on something that matches the circle you are seeing on the backside.

Look at that operation, and everything afterwards prior to anodizing. As you said, the circle is too perfect. It doesn't appear you are doing any type of etch prior to anodizing, which may have helped this issue.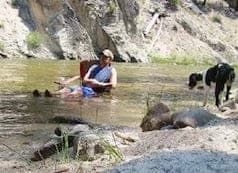 Marc Green
anodizer - Boise, Idaho
November 18, 2017

Thanks for the input guys!

Marc, I have since solved the problem and it's pretty much as you mentioned being a substrate issue. I found out the material was manufactured in a less than desirable facility that I was warned about. A local company lab (Clariant owned) diagnosed the problem as a manufacturing issue during the extruding/cooling phase. From now on I am requesting certificates prior to buying and will keep it North American.

Regards
Ron
Ron Gardiner
[returning]
- London, Ontario, Canada
---
---
Post anodize operations for glossy finish
Q. What type of chemical etch is used to achieve a glossy post anodized finish?
Jon Ulbrich
Quality - Roseville, California, USA
April 30, 2018
A. Hi Jon. Although I am not personally familiar with post-anodizing operations to improve glossiness, Willie Alexander tells us above that it can be done by polishing with rouge. He does, however, suggest that you start with a specular finish before anodize.
Regards,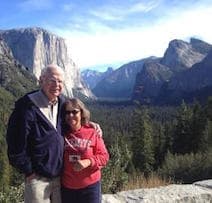 Ted Mooney
, P.E. RET
Striving to live Aloha
finishing.com - Pine Beach, New Jersey
A. I would look at a pre-anodizing brightening either by electropolish or bright dipping. My preferred method would be a nitric-phosphoric bright dip.
Larry Rubin
- Atlanta, Georgia, USA
A. As per me we can't etch Aluminium after anodizing. If you want to add gloss you can again polish it with cotton woven wheels using lustre powder. It's a simple process and been done widely. It increases the gloss.
Sumit Lodha
N M Coating - Ahmednagar, Maharashtra India
---
---
Q. Good day.
I currently have a brightener tank set up in my anodizing plant but am not happy with how bright it is coming out.
The parts are machined billet aluminum and then tumbled to a very good finish. What could I do to get a brighter finish?
Denvor Tesmer
- South Africa
March 18, 2023
A. Hi Denvor, We appended your inquiry to a long-running thread addressing this issue. To summarize the things that can help: other alloys may be better, polishing rather than tumbling will increase brightness, careful handling matters, lower voltage may help, limiting the anodizing thickness will help, additional polishing after anodizing is possible,

But please clarify what you mean by "a brightener tank set up". Are you talking about an actual 210 °C nitric-phosphoric chemical polishing installation or something else? Luck & Regards,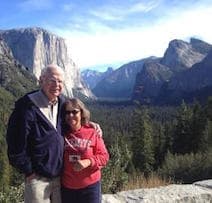 Ted Mooney, P.E. RET
Striving to live Aloha
finishing.com - Pine Beach, New Jersey



---