topic 33829
Anti-tarnish for gold plating
A discussion started in 2005 & continuing through 2017
(2005)
Dear sir,
I would like to know from you whether there is any suitable waterbase dipping anti-tarnish advisable for gold plating--or any special process which improves life of gold plating other than electrophoretic lacquering process?
Gurudatta Thakur
gold electroplating - Mumbai, Maharashtra, India
---
(2005)
A. As far as I know, gold plating doesn't tarnish, cousin Gurudatta. The wear characteristics can be improved by topcoating with titanium nitride, but that's a PVD application not a water soluble dip. If you tell us why you want it water soluble, and why you have excluded electrophoretic lacquer, we might understand better, thanks. Otherwise it just reads like no matter how thin and cheap it is, it's not cheap enough :-)
Ted Mooney, P.E.
finishing.com
Pine Beach, New Jersey
---
(2005)
A. Gurudatta
I endorse what Ted Mooney has said. The porosity of cyanide gold plated deposits is responsible for the tarnishing you experience. Pores allow attack on the undercoat through the gold.
A product called HU 180 is available from a company in South India called CMF Chemicals . It is used Hot at 75 to 80 °C at 100 percent strength for 1 minute immersion., right after plating and thorough rinsing.
This material is re used and replenished. It extends the life of thin flash plated gold deposits by 100 percent. It is not a lacquer. Works over satin nickel too.
Hope this helps.
Regards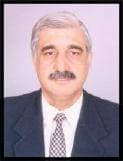 Asif Nurie
- New Delhi, India

With deep regret we
sadly advise that
Asif passed away
on Jan 24, 2016
---
August 14, 2009
Q. Dear sir,
Thanks for your valuable guide. The requirement of dipping anti-tarnish for imitation gold plated jewelry which are usually made with artificial diamonds (stones). Over such items we cannot apply electrophoretic lacquer coating which must be baked at high temperature and chances of affecting stones appearance because of temperature.
It's true that gold plating doesn't require any anti-tarnish if they do plating in proper way and maintaining parameters of the bath ... but it is not always possible in point of production and cost of plating.

Regards,
GURUDATTA THAKUR
[returning]
- Mumbai, India
---
June 2017

Hi again. I understand now. Costume jewelry / imitation jewelry is very cost sensitive, which limits how thickly you can afford to apply the gold.
opinion! Still, even we finishers are all consumers ourselves, and as consumers it's a little hard to accept that manufacturers want to apply just enough gold to look like gold but have none of the corrosion resistance of gold, and apply tarnish preventers just sufficient to protect the product until it can be sold :-)
Regards,
Ted Mooney, P.E. RET
finishing.com
Pine Beach, New Jersey
Striving to live "Aloha"
---
---
Gold plating tarnishing at high temperatures
June 13, 2017
Q. We have a 316 stainless machine screw that has a gold plate applied by a sub-con, reportedly with an initial Nickel strike. The plated component forms part of an assembly that is baked at 380 Celsius, four to six times, 30 minutes each time. During this bake, the gold surface becomes tarnished, going a red-brown with quite distinct purple hues. I have seen Don Baudrand's earlier post that mentions nickel may diffuse into the gold layer at this temperature and cause oxidation. Is this a likely culprit, could there be impurities in the gold or am I simply expecting too much of the gold plate at this temperature?
With thanks.
Dave Robinson
- Yorkshire, United Kingdom
---
June 2017
A. Hi Dave. I do not have the experience or expertise to challenge Don's posting (letter 30353) but the other side of the coin, presented by Jeffrey Holmes (letter 55324), is that thicker gold deposits mean a significantly longer time before the diffusion becomes a problem for the surface. This suggests to me that perhaps the fastest way forward is just to plate the gold to a greater thickness and see what you learn.
Regards,
Ted Mooney, P.E. RET
finishing.com
Pine Beach, New Jersey
Striving to live "Aloha"
---
June 14, 2017
A. Hi Dave
This is certainly a challenging regime for any plating.
A few thoughts that may help you.

Nickel can diffuse into gold at a rate that depends on temperature.
Gold can be porous, especially at low thickness; how thick is your gold and how do you measure it? It will vary considerably on a threaded part.
Porosity also depends on the smoothness of the substrate; a threaded part is not a promising start.
The type of gold plating is important. Pure gold is unlikely and could cold weld on a threaded part. Most "engineering" golds are hardened by a small percentage of another metal, usually cobalt or nickel. Nickel hardened gold is preferred for high temperatures.
The nickel plating is standard to ensure adhesion of the gold. I believe there are now golds that can be plated directly onto SS. Speak to Metalor, a major supplier.
Even "pure" golds contain included organic materials; polycyanides that may decompose at high temperatures.
What atmosphere are you heating in?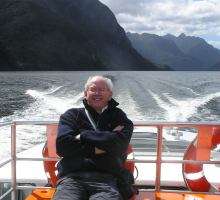 Geoff Smith
Hampshire, England
---
June 15, 2017
Q. Many thanks for the responses.
Our present thickness is 2 micron, on trust, not measured. Gold should be 24K & there has been no mention of any hardened compositions. Plating solution suppliers have spoken of a 24K direct to stainless flash, after which the thickness should be built up by another solution. The threaded area we are not concerned about, as it is occluded entirely, only the head needs to remain bright. The plated screw thread mates with a 316 stainless part.

Atmosphere in the furnace is something under consideration. Presently plain air, but we are arranging a Nitrogen feed; the only issue is that HF is liberated during the baking by another aspect of the assembly & it may thus be frivolous. This still shouldn't be affecting/reacting with the gold however, so there must still be something else present at the surface?

...with thought, I probably should have mentioned the HF already!
Dave Robinson
- Yorkshire, United Kingdom
---
June 15, 2017
A. Hi Dave
Without full details of your application, my comments are limited.
Two microns appears to be thin for this sort of application. I would expect five minimum and confirmed by properly calibrated measurement; preferably XRF.
Your mention of 24 carat worries me. Carat purity is used in the jewelry trade. In plating circles it refers to the colour of the deposit and not the absolute purity. I would not expect a technical plater to use the term.
The metals added to plated gold to harden it are at very low concentration and do not appreciably affect the nominal purity.
HF is not an insignificant chemical! References say the 304 and 316 are resistant "but not immune" to attack and that statement refers to temperatures of about 70 °C! http://www.bssa.org.uk/topics.php?article=8
A more specialised stainless may be appropriate. What is the rest of the assembly made of?
I would carry out a few tests on a simple non threaded piece to establish the best base and plating combination before specifying the actual machine screw.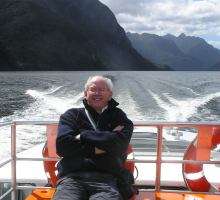 Geoff Smith
Hampshire,
England
---
June 20, 2017

Q. Many thanks for your time to respond again Geoff; much appreciated.
The plated screw performs as an electrical contact surface, which must remain attached to another part during an fluoropolymer coating process, requiring a series of 380C 30min bakes.
Mention of 24K is more on my part; I have queried purity with the present supplier and purity is verbally quoted at 99.98%.
The following however may be the solution; having just got off the phone this afternoon, the plater has confirmed there is a quantity of cobalt within the plating for hardness, which will be migrating to the surface under those temperatures and causing the oxidation, particularly with the mention of a purple hue. Any opinions on this conclusion would be appreciated, but I'll otherwise be following this avenue for investigation.
Regards All,
Dave.

Dave Robinson




- Yorkshire, United Kingdom





---

June 20, 2017

A. Pure gold, itself, does not discolor at 380 °C or any other temperature. Any common base metals at that temperature will discolor. All gold plating is porous, but it will tend to seal up as the gold gets thicker. The cobalt or nickel alloyed with the gold to harden it for wear purposes only ranges from 0.1% to 1%. However, even the 0.1% Co or Ni alloy will discolor at that temperature, especially with those long cycle times.

In a gold plating shop I once owned we had an ongoing job of gold plating from 10,000 to 50,000 sidebraze, 40 lead, ceramic IC packages per week for several years. The metals involved were Kovar (54Fe/29Ni/17Co), which is somewhat similar to stainless, and Mo/Mn fired on traces. The gold thickness was from 1.125 to 1.5 microns, which is standard in the electronics industry for those parts. After plating, the client mounted a silicon chip with a Au/Si eutectic braze and mounted the lid with a Au/Sn eutectic braze. Therefore the client would subject the gold plated parts to about 400 °C. After plating the parts, we had to heat each and every part in air @ 400C for 30 minutes before shipping them to the client. Any discoloration on the gold was a failure, but I can't remember any part ever failing.

The plating cycle was Wood's nickel strike > matte Watt's nickel > pure gold strike > pure gold plate. I can's remember the nickel plate details (40 years ago) but the gold plate bath was called Pur-a-Gold 401. It may still be sold by Enthone but I'm sure there are a number of pure golds on the market that would suit your needs. If I remember right, the gold plate purity was 99.99%. It was an acid gold with a pH of about 6.2 and it was in either a citrate or phosphate matrix. I did my own analysis, and all baths were always kept up to snuff.

From this experience, I am convinced that 2 microns of gold is quite adequate to pass your tests if:
(1) The gold plating is pure. When plated out of a cyanide or citrate or phosphate, pure gold plating will be matte -- not bright. However, there are sulfite golds that are pure and bright and will take the heat. All of these pure golds are soft.
(2) The gold plate is truly 2 microns thick. If the plater mainly does work for jewelry, I would question the thickness.
(3) The gold bath is not contaminated and severe microcracking and/or high porosity are not present. Since gold is expensive, some platers let the gold concentration get too low. This can also cause problems like porosity.

Like Geoff, the use of the term, 24K, immediately raised a red flag when I first read the post. Like he said, that term is only used in the jewelry industry and represents color, not purity -- essentially meaningless. If the gold is bright, that would raise a big flag, as it would most probably indicate that the gold is alloyed with cobalt or nickel and that is the primary reason for discoloration.

Any and all discoloration is caused by base metals through something the plater is doing wrong, in my opinion. The first thing I would do is find a more knowledgeable plater with a 1 oz/gallon pure gold bath.

Chris Owen




- Benton, AR, USA






This public forum has 60,000 threads. If you have a question in mind which seems off topic to this thread, you might prefer to Search the Site