Where the world gathers for
plating, anodizing, & finishing Q&As since 1989
-----
What is the affect of using different voltages in the electroplating process?
March 28, 2022
Q. Hello! I am a student currently working on my final chemistry internal investigation for the IB where I chose to explore how varying voltage at 1.5V, 2.2V, 3.0V, 4.5V and 5.0V will impact the mass change of zinc and copper electrodes in an electroplating reaction where zinc is deposited onto copper in a zinc sulfate heptahydrate solution.

My results are as expected for 1.5V, 2.2V and 3.0V where increasing the voltage (and current by default) increase the mass deposited onto the copper electrode. However, at 4.5V and 5.0V, there was a complete regression in the effectiveness of electrolysis where at 4.5V, very little zinc was deposited and at 5.0V, practically no electrodeposition occurred (both electrodes remained visually and mass-wise the same).

I've been trying to figure out a few ideas as to why this occurred but most of the research related to how too high voltages/currents can hinder electrolysis, but they all talk about burning and "nodular" crystallization occurring rather than what occurred in my case which was just very little electrodeposition but no precipitation.

Could this possibly be from water becoming electrolysed instead, or the oxidation and reduction of zinc ions unable to keep up with the higher currents? I'd appreciate your input so much! thank you.
Cora Reeds
Student - Ontario
---
March 2022
A. Hi Cora. Hopefully you've had a chance to review our short paper on "Faraday's Law of Electrolysis" because it directly answers 95% of your question, while explaining exactly what is happening and why.
The deposition rate is directly proportional to the current after taking 'efficiency' into account. 'Efficiency' is the percentage of the electricity which deposits metal as opposed to electrolizing the water into hydrogen and oxygen or hydroxide, and the paper explains why 'efficiency' tends to decrease at higher voltages/ higher currents.
While there is nothing wrong with testing/tracking voltage vs. mass change as you are doing, instead of testing/tracking current vs. mass change, it is tracking of indirect variables. It's a bit like tracking how many pretzels you can eat and still safely drive, if each pretzel is washed down with a swallow of beer.
It is difficult to say exactly why your efficiency dropped to zero at 5 volts, but it may be related to what is going on at the anode (the dissolving electrode) rather than the cathode. Some things that have been reported widely, even on the pages of this site, include 1). that nickel anodes can 'passivate' (become inactive and no longer dissolve) if the current on them is too high; and 2). that copper anodes can stop conducting current or at least greatly slow down if the amount of dissolved copper surrounding them gets too high. Although I am not familiar with your particular case, it is possible that something similar is happening to you at high voltage.
But this issue you are encountering is a good example of why we should try to track the direct variables rather than the indirect ones. It's possible for someone to change their mind and not follow every single pretzel with a slug of beer or to follow the very salty ones with two or three slugs. Similarly, your question might be easier to answer if we knew the current flowing at 5 volts vs. at lower voltages, not just the voltage.
Luck & Regards,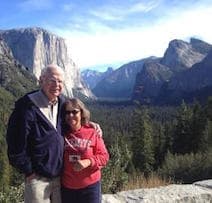 Ted Mooney
, P.E. RET
Striving to live Aloha
finishing.com - Pine Beach, New Jersey
---
---
---
Closely related historical posts, oldest first ...
2005
Q. Dear Sir/Madame:

My daughter and I are conducting a science experiment on electroplating zinc onto copper in a solution of Epsom salt, sugar and vinegar. We are using several different voltages (12, 9, 6, 3 and 1.5 volt batteries) to test whether higher voltages will result in faster electroplating or a heavier zinc coating on the copper.

Can you kindly shed some light on the effects of different electric voltages on the electroplating process? Will higher voltages speed up the electrolysis and electroplating process? Our one test resulted in the 12 volt battery getting very warm and then "burning out," since it apparently failed to continue producing a current. The other lower voltages did result in different levels of zinc coating, but the differences were very small.

Any comments on the role and affect of voltage on the electroplating process would be very much appreciated. Thanks in advance for your thoughtful assistance!

Alyssa and Rich
Richard Merski
- Vienna, Virginia
---
2005
A. Hello, Richard.
Theoretically, what controls how much plated metal is deposited is how much current (amperage) has flowed for how long (i.e., how many electrons have been transferred). This principle is known as Faraday's Law of Electrolysis if you want to do some background research. But to visualize it simply, you can think of it as: "if your battery moves the negatively charged electrons to the other pole, the positively charged metal ions will move to the other pole to catch up". At its simplest, that's how electroplating works: pull the electrons away from a metal anode, and move them to the cathode, and you are left with positively charged ions at the anode, which dissolve into the solution, migrate to the cathode, and rejoin with the electrons to become metal again.

According to another law, Ohm's Law, the amount of current flow will be proportional to the voltage: Amps=Volts/Ohms.

So, if the real world didn't rear its ugly head, the resistance would be essentially constant, and you would control the current by controlling the voltage, and your experiment would work and would prove what you'd like it to prove. However ...

Even if you were using industrial strength plating solutions, 12 volts would be too much and 9 volts might be too much because the zinc ions simply can't migrate through the solution quickly enough to keep up. What happens then is that the excess negative and positive charges at the electrodes cause the water in the solution to break up into H+ and O--, liberating hydrogen and oxygen gas, to balance those charges. This is called inefficiency.

With the very mild acid (vinegar) that you are using, very little zinc can be held in solution; the zinc concentration is much lower than in industrial plating solutions and even 6 volts is way too much. The zinc ions in solution can't nearly keep up, so you'll get great inefficiency, substantial liberation of hydrogen, and 'burning' even at 6 volts. You may be able to discern differences between plating rates for 1-1/2 volts and 3 volts though.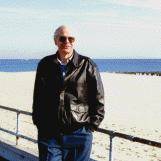 Ted Mooney
, P.E.
Striving to live Aloha
finishing.com - Pine Beach, New Jersey
---
2005
Q. Dear Ted: Thank you for a very helpful and detailed response. Your answer clearly explains why our higher voltages did not work as well as the lower 1.5 or 3.0 volt tests.

One final question about coating Zinc on Copper:

What do the zinc and copper metals become in the electroplating process when charged and immersed in the Epsom salt, vinegar and sugar solution and Zinc is the anode and Copper the cathode. Does the dissolved Zinc simply become ZN- and Copper Cu+?

Thanks again for your very kind assistance!
Rich Merski
[returning]
Student - Vienna, Virginia USA
---
2005
A. As long as the copper is the cathode rather than the anode, it doesn't dissolve into solution, it simply stays metallic copper. The Zinc metal at the anode, however, has its electrons stripped from it so it becomes Zn++ (an ion with a deficit of two electrons). Why it becomes Zn++, rather than Zn+ or Zn+++ might be beyond your daughter's age level but you can read my Presentation on Faraday's Law, and see how she receives it. When those ions get to the cathode they meet up with the electrons, and are reduced back to Zn metal.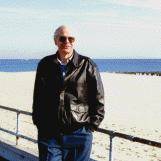 Ted Mooney
, P.E.
Striving to live Aloha
finishing.com - Pine Beach, New Jersey
---
---
March 21, 2012
Q. Hey! Please I'm doing an experiment on the effect of different voltages on the rate of electroplating. Please where are the values going to be generated from, cause I'm totally confused. Thanks
Vivian B.
[last name deleted for privacy by Editor]
- Miami, Florida
---
March 21, 2012
A. Hi, Vivian. Yes, your question shows your confusion -- and I don't even know what "values" you are talking about. Sorry.
Do you very clearly, and without the least bit of confusion, understand exactly what "voltage" is? Do you very clearly, and without the least bit of confusion, understand exactly what you mean by "rate of electroplating"? A meaningful question can't be asked, and a meaningful answer provided unless the words that are used have clear, unambiguous meaning to you. You can't hope to sort out the confusion until you clearly understand the meaning of the words you are using, so please start there.
Then make sure what you mean by "the values" and clarify it for us because I don't know what values you are referring to. Good luck.
Regards,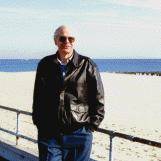 Ted Mooney
, P.E.
Striving to live Aloha
finishing.com - Pine Beach, New Jersey
---
---
July 13, 2012
Q. Hello,

I recently conducted an electrolytic plating experiment for my high school chemistry assignment, and some of the results that I obtained did not conform to the theory that the amount of metal plating is proportional to the amount of voltage that is being applied or the concentration of the electrolyte.
I plated zinc onto iron in a zinc nitrate [sic, probably meant sulfate] solution, (Zn(SO3)2 and for my particular problem, I changed the concentration of the electrolyte in three separate tests (0.5, 0.75 and 1.0 M solutions) all being powered by a 6V power pack. I did these tests twice and in both trials the 0.75 M solution resulted in the most plating. In the first trial the difference between the 0.75 M test and the 1.0 M test for the iron electrode was only 0.01 g but for the second trial is was 0.73 g. Can you please help me explain this because I don't know why this is going on?
Danny
[last name deleted for privacy by Editor]
- Australia
---
"Naked Eggs and Flying Potatoes: Unforgettable Experiments that Make Science Fun"
by Steve Spangler
from Abe Books
or

Affil. Link
Your purchases make finishing.com possible
July 16, 2012
A. Hi Danny.
Although solution concentration and voltage can be important variables for achieving robust, attractive industrial plating, the solution concentration has nothing to do with the theoretical amount of metal that is deposited, and the voltage has only a little to do with it :-)
Please see our presentation on "Faraday's Law of Electrolysis", study it, and try your best to deeply understand it. Once you really understand it, everything will be exceptionally clear.
But, in brief, in electroplating you use a battery or power source to pump electrons from the anode to the cathode though the external copper wiring and, as you do so, you are stealing electrons from the metal of the anode which thereby converts the metal into positively charged metal ions. These ions dissolve into solution, are attracted to and migrate to the cathode, where they rejoin the electrons to form metal once again. So, the amount of metal which moves from the anode to the cathode is thus directly proportional to how many electrons you pump from the anode to the cathode, which is expressed in ampere hours (current x time). Within reasonable limits, solution concentration has nothing to do with it, and voltage is only related due to Ohm's Law that voltage equals current x resistance. But if you try to plate at too high a rate (and 6V is too high!), there will not always be positively zinc ions available at the cathode to join up with the extra electrons your power pack has pumped there ... so the electrons will steel H+ from the water, converting it to H2 gas bubbles. Good luck.
Regards,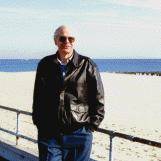 Ted Mooney
, P.E.
Striving to live Aloha
finishing.com - Pine Beach, New Jersey
---
---
November 10, 2015
Q. I am in 7th grade, and I am doing a science fair project on electroplating. I was wondering how the concentration of salt, the voltage of the battery, and type of metal I electroplate affects the speed of electroplating.
Ramya C
[last name deleted for privacy by Editor]
- Santa Clara, California, USA
---
November 2015
A. Hi Ramya. It's a little deep for 7th grade, but an atom of any given metal has a particular number of positively charged protons, which number we call its "atomic number", and an equal number of negatively charged electrons balancing out the charge. If we put a piece of that metal into a watery acid solution and connect the metal to the positive pole of a battery in an electric circuit, we can steal electrons from it, turning the neutral atoms into positively charged ions of the metal, which can dissolve into the plating solution.
The battery pumps those electrons from that anode metal to another piece of metal we put into the solution (called the cathode) through copper wiring. And the dissolved positively charged ions of metal are drawn to the negatively charged cathode. When they get there, they rejoin the electrons and become metal again.
Within practical limits, the higher the voltage, the more current will flow, so the faster the plating. From a theoretical standpoint, the concentration of salt doesn't enter into the plating speed. But in the real world of practical electroplating, some concentrations might be higher than optimal and some might be lower than optimal. There are both theoretical and practical aspects of one metal vs. another that affect the plating speed, but I think that's way beyond 7th grade. For 7th grade the amount of metal moved from anode to cathode is proportional to the current x the time. Good luck.
Regards,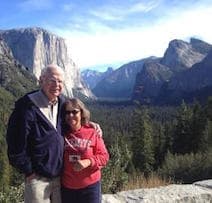 Ted Mooney
, P.E. RET
Striving to live Aloha
finishing.com - Pine Beach, New Jersey
November 11, 2015




Q. Thank you so much. So does the concentration of salt even affect the speed of electroplating? I was also wondering which metals I should test in my project. Is there any particular metal that electroplates the fastest?

Ramya C

[returning]




- Santa Clara, California, USA






---

November 13, 2015




A. Normally, the higher the voltage, the higher the amps going to the plating. Higher amperage normally requires better solution conductivity which normally means higher salt concentration.
One kicker to this is the overvoltage potential of hydrogen and oxygen. This is the voltage at which the ions become gasses at the associated poles. This drives the efficiency way down.
Agitation is critical at higher amperages or you will get burnt plating in the high current density areas of the part.

James Watts




- Navarre, Florida





---
November 2015
A. Hi. The concentration of the salt does not effect the theoretical plating speed, because that is calculated from Faraday's Law. But as James says, in the real world you will be able to properly plate faster at higher concentrations.
Copper or zinc would be the most practical metals to try to plate. Please see our page on "How Plating Works".
The question of what metal theoretically plates fastest would depend on whether you judge by thickness or weight, and is beyond your grade level; but according to Faraday's Law again, the metal which plates fastest would be the one with the highest gram equivalent weight -- probably gold.
Regards,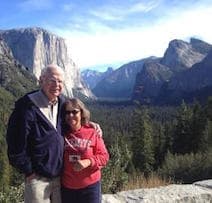 Ted Mooney
, P.E. RET
Striving to live Aloha
finishing.com - Pine Beach, New Jersey
---
---
September 16, 2017
Q. Hello,

I am in 9th grade, and I'm doing a science fair project on electroplating. I am testing if copper sulfate, copper nitrate [affil link], or copper chloride works best when copper plating a dime. I also want to test different voltages along with this. I could not find which 3 voltages to test. I tried searching it up, but it seems people doing the same experiment are using very different voltages. Could you please help me? Thank you!
Joy D
[last name deleted for privacy by Editor]
student - Atlanta, Georgia, US
---
September 2017
A. Hi Joy. The easiest voltages to get your hands on are from 1-1/2 volt dry cell batteries. So 3 voltages worth trying are 1-1/2 volts (one battery), 3 volts (2 batteries in series), and 4-1/2 volts (3 batteries in series).
Regards,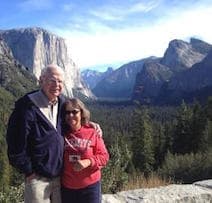 Ted Mooney
, P.E. RET
Striving to live Aloha
finishing.com - Pine Beach, New Jersey
---
September 18, 2017

Thank you so much!
Joy D
[returning]
- Atlanta, Georgia US
---
---
Electrolyzing copper from chalcopyrite leaching

October 24, 2017




Q. Excuse me, I have questions.
What about if we electrolyze from copper sulfate that has some impurities like lead, zinc, silver, aluminium, gold, etc. (this from chalcopyrite leaching at copper mining)?
Should we take the minimum voltage at CuSO4 potential voltage app. at 0.89V or we can use higher voltage with a risk of some impurities will be acquired too?

David Lazuardi




- Indonesia, Jakarta






A. Hi David. This particular topic was about schoolchildren's science projects rather than practical electrowinning of copper metal from a particular copper ore leachate. Yes, you could keep the voltage low enough to favor the electrodeposition of copper over the electrodeposition of zinc and other impurities ... but whether you want to plate out the silver & gold and separate them later, or discard them, or do later re-treatment of the electrolyte, I don't know. And there may also be some chemical adjustments you should make before the electrodeposition to optimize the process.

Although I'm not personally familiar with it, googling shows me a great deal of literature about electrowinning of copper from chalcopyrite leachate. Good luck.

Regards,

Ted Mooney

, P.E. RET

Striving to live Aloha

finishing.com - Pine Beach, New Jersey
---
---
April 14, 2018
Q. Hello,
I am doing an experiment on how does voltage affect the amount of copper on steel in electroplating?

So how should I carry out the experiment?

Also what all topics can I relate for the analysis.
KHUSHIN PATEL
- ahmedabad, gujarat, India
---
April 2018
A. Hi Khushin. Please read the article this page references about Faraday's Law of Electrolysis. Then tell us what your hypothesis will be about how voltage could effect the amount of copper electrodeposited, and we can certainly help flesh out what you would need to do to set up an experiment to support or refute it. Good luck.
Regards,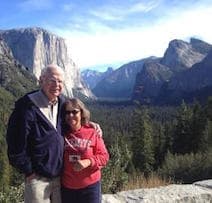 Ted Mooney
, P.E. RET
Striving to live Aloha
finishing.com - Pine Beach, New Jersey
---
---
March 13, 2022
Q. I recall that using too large a current with insufficient metal ions in solution would result in the breakdown of the solute and gassing off.

I'm curious: If I were to set up a zinc galvanising process at home and could maintain a safe current by varying the electrolyte's solution, but employing a 12v car battery, then would I still encounter Gassing off of hydrogen?

I'm simply thinking that the largest capacity DC accumulator I have beyond buying a DC power supply would be a car battery.

Russ Dakin
Hobbyist - Lincolnshire UK
---
March 2022
A. Hi Russ. There will be some amount of gassing at any voltage & current (depending on the type of electroplating solution) -- the need is to keep it within boundaries so it does not cause "burning" or other poor plating.
When this site started in 1989, if someone suggested that you forget the 12V battery and purchase a proper power supply, you might have reasonably complained that you didn't have $1000-$1200 for one. But these days small, regulated, adjustable, power supplies can be purchased for less than the cost of a car battery :-)
Please don't try to make do with something that is too high voltage, too high current, where you will have no control, and will have to sacrifice all the other optimum plating conditions to try to work around its limitations. Please get a proper power supply if you want to try to learn electroplating :-)
The word "galvanizing" should be reserved for dipping into molten zinc.
Luck & Regards,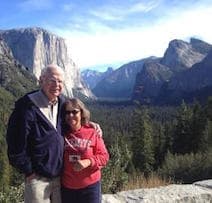 Ted Mooney
, P.E. RET
Striving to live Aloha
finishing.com - Pine Beach, New Jersey