topic 3261
International standard of phosphating process
(1999)
Q. I am interested to get the information of what is the international table or procedure of phosphating. the entire phosphating process for ISO 9000 and as per international standards
manoj ks anghvi
- aurangabab/maharashtra state/india
---
A. There are several different types of phosphatizing, Manoj. The simplest and most basic is iron phosphate. A little more expensive and complicated is zinc phosphating. Both of these are used as pretreatments for painting. Then there is manganese phosphating, which is heavier, and is used on machine parts to discourage seizing if the lubrication runs dry momentarily. On top of this, there are "tweaks" like calcium-modified phosphates for better performance.

ISO 9000 is a quality control system rather than a phosphating specification.




Ted Mooney, P.E.




finishing.com




Pine Beach, New Jersey




---
(1999)
A. You have Federal Standard TT-C-490 type I for Zinc Phosphating.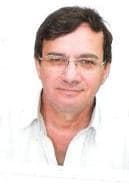 Yehuda Blau
YB Plating Engineering and Quality - Haifa Israel
---
---
(2001)
Q. Sir,
I would like to ask about the chemistry of phosphating process. I mean what chemical reactions and complexes are formed when salts of transition metals are mixed with phosphoric acid?
Waqar Ahmed Khan Lodhi
- Karachi, Pakistan
---
(2006)
Q. Dear sir:
please inform me about reference of Zn-Mn phosphating
best regards
Moha. Mahiz
student - Iran
---
(2006)
A. Waqar, Moha: Here are two good references --
Ted Mooney, P.E.
finishing.com
Pine Beach, New Jersey
---
---
March 15, 2012

-- this entry appended to this thread by editor in lieu of spawning a duplicative thread
Q. Dear sir,
I'm from a production company where I must set up phosphate line but I don't know how to do it. I mean I don't know about required material for each step of phosphating. Can you give me information about required material?

Thank you for your answer
Elyas Kh
- Iran
---
March 15, 2012
Hi, cousin Elyas.
That is a very broad subject. There is cold phosphating vs. hot phosphating. There is iron phosphating and zinc phosphating and manganese phosphating, and various advanced mixtures like calcium enhanced phosphating. There is 3-stage and 5-stage and 7-stage phosphating. There is phosphating as a pre-paint treatment, and phosphating as an oil-retaining "break-in" coating for engine parts. I think you'll need to try to find a copy of one of the books about phosphatizing to understand the almost countless options, or to try to tell us your exact situation and your needs. Then if you have specific questions, I think our readers will be happy to try to help you. Good luck.
Regards,
Ted Mooney, P.E.
finishing.com
Pine Beach, New Jersey
---
---
October 10, 2013
Q. Dear sir,

I would like to ask for the standard thickness of zinc phosphating of the surface material.
How many microns will be accepted for thickness of phosphate?
Can you show me the standard (maybe in ISO or ASTM)?

tq,
Mario Adha
- Tangerang, Indonesia


This public forum has 60,000 threads. If you have a question in mind which seems off topic to this thread, you might prefer to Search the Site