60,000 Q&A topics -- Education, Aloha, & Fun
topic 31963
Removal of tin plating from copper
A discussion started in 2000 but continuing through 2020
2000
Q. Any information on stripping bright acid tin deposits from pure copper. Have tried MSA and MSA peroxide, but very slow. Any ideas gratefully received
Tom Kinsman
- Burnley, Lancashire, UK
---
2000
A. You might try this: 120 g/l NaOH, make the part anodic at 6 VDC. You can vary the temperature to control the rate, but be aware that if you go too hot the copper might be attacked.

James Totter, CEF
- Tallahassee, Florida
---
2000
A. Hot Concentrated HCl. I thought tin was very difficult to dissolve, but this works a treat!
Ian Brooke
university - Glasgow, Scotland
---
2000
A. Tom, My favorite stripper for tin off copper is a 50-50 mixture of Nitric and Muriatic Acids. You have to be extremely careful, and use exhaust ventilation, as it will fume like crazy. Also you have to be really careful with it or it will boil from the top of the container. Be sure to wear an apron [affil. link to product info on Amazon] and face shield [affil. link to product info on Amazon]. It does not leave any noticeable etching and is really fast.
Phil Pace
- Tulsa, Oklahoma
---
2000
A. Tom, we found that a mixture of 4-6 oz/gal of Ammonium Bifluoride and 10% by volume of Hydrogen Peroxide works well.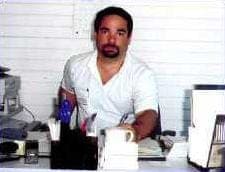 Jim Conner
Anoplex - Dallas, Texas USA
---
October 20, 2014
Q. "... Ammonium Bifluoride and 10% by volume of Hydrogen Peroxide works well."
What is the concentration of hydrogen peroxide?
hatem elborai
- 6 of october, giza, egypt
---
2002
A. Tom,
There are many formulations available (see Metal Finishing Guidebook). To retain the bright copper finish, you will require a stripper which contains an etch inhibitor. You can get information on product availability from any supplier.
Regards,
Mark Chasse
- State College, Pennsylvania, USA
---
February 2014

Hi. The stripping formulation info that Mark refers to is in the 2006 Edition of the Metal Finishing Guidebook, but not in the 2014 Edition -- as new articles come, old articles must go. Sorry, I don't know the most recent edition where it is still available.

Regards,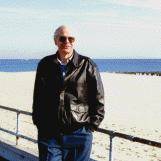 Ted Mooney, P.E.
finishing.com - Pine Beach, New Jersey
Striving to live Aloha
---
---
To minimize search efforts and to offer multiple viewpoints, we combined previously separate threads onto this page. Please forgive any resultant repetition, failures of chronological order, or what may look like readers disrespecting previous responses -- those other responses may not have been on the page at the time :-)
---
---
Stripping tin from copper signage
1998
Q. I have some old copper letters that someone once upon a time covered with tin.
Copper has oxidized under it and small spots of copper oxide is coming up.
I may clean the copper but this, however, is not only taking a long time but also tends to bend the copper because it is thin.
How may I otherwise clean off the tin and the copper oxide?
Steins
Stein Sêther
- Trondheim, Norway
---
1998
A. Stein,
Tin can be removed from copper and copper alloys in a solution of sodium hydroxide (120 g/l ), room temp. Make the work anodic, use a steel cathode at 6 volts. Alternately, Enthone sells a proprietary stripper (immersion- no current required) called Enstrip TL-105 which is specifically designed for removing tin and tin/lead alloys from copper and copper alloys. I have had great success with this product with little or no attack of base metal. With either method, you will be left with oxides on the surface of the copper which will have to be removed with a conventional bright dip or pickle. Good luck.
Keith Wicklund
, CEF-SE
avionics - Minneapolis, Minnesota
---
---
How to strip tin from copper on antique cooking pots?
2003
Q. In my interiors shop I have about 10 cooking pots from the Ottoman Period of Turkey. They are Tin over Copper inside and out. How do I remove the tin from the copper safely? I have seen the same pots with the tin removed and feel they are more aesthetically appealing. The corrosion problem needs to be addressed also. Since they are cooking pots, food safety is a factor. Is there a product on the market that does this process safely? Is there a place of good reputation I could send them to to have them done? How is the waste disposed of? I look forward to your reply.
Leroy Zimmerman
- Leola, Pennsylvania
---
2004
A. Actually, the tin lining you describe is there for a precise reason: a tin lining makes the copper safe for cooking. Frequently they also did a tin wash on the outside which I thinks highlights the sometimes elaborate designs of the cooking vessels. Later, copper was lined with nickel and then stainless steel. Unlined copper bowls are safe unlined for whipping egg whites, heavy whipping cream, or eggs for omelettes. Cooking in an unlined copper pan can be a health hazard, particularly with acidic food.
Barbara Landis
- Tiburon, California
---
---
2006
Q. I would like to know how to remove a tin wash from copper trays. They will not be used for food purposes?
Thanks
Celia Platt
- Rockville, Maryland
---
A. Hi, Leroy. Hi, Celia. Tin is easily stripped from copper pots with fluoboric acid, but this is a nasty industrial chemical that untrained people shouldn't use, and certainly not in a residential environment. We combined your discussion with a thread that discusses the processes suitable for industry. Please see if you can find a plating shop to do this for you. Good luck!
Regards,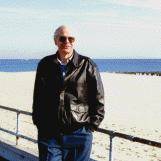 Ted Mooney, P.E.
finishing.com - Pine Beach, New Jersey
Striving to live Aloha
---
---
2004
Q. Hi
I am trying to find a method of removing tin plating from spade crimp connectors. Reason is that we are trying to make calibration-grade voltage measurements, and there is enough thermal voltage between copper and tin to be the dominant error.
The base metal of crimped spade connectors is electrolytic copper -- which is great. Just need to get the tin plating off - including down the hole that the wire goes during crimping.
Any suggestions how to do this would be really appreciated.
Thanks and regards
Craig Sawyers
- Oxford, Oxfordshire, UK
---
2004
A. Use a hot solution (70 °C) of 2N sodium hydroxide. This will chemically dissolve the tin. However, if the tin plating has been heated, the tin will migrate into the copper to form an intermetallic. This is much more difficult to remove, but it may be possible if the tin plated copper is anodically polarised in the hot alkali. If not you may need to use an acid stripper.

Trevor Crichton
R&D practical scientist
Chesham, Bucks, UK
---
2004
A. Try 25% sulfuric acid plus 8 oz./gal copper sulfate.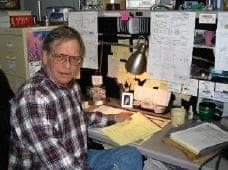 Jeffrey Holmes, CEF
Spartanburg, South Carolina
---
2004
A. Following up on Trevor's advice I think you would need an oxidant added to this caustic solution if you have any thickness.
Suggest sodium chlorite (ite) say 50 g/l.
There will be an oxide film on the surface which can be removed with HCl.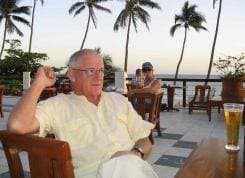 Geoffrey Whitelaw
- Port Melbourne, Australia
---
2004
A. Geoff's recommendation of adding chlorite to sodium hydroxide is indeed worthwhile; it will certainly increase the dissolution rate of tin and will probably attack any intermetallic alloy. However, it is a very powerful oxidising agent and I do not know what it will do the substrate. I know that using electrolytic alkaline chlorite for detinning tin cans can result in the formation of ferrite ions from the iron. Using just sodium hydroxide will dissolve all the tin, albeit slowly, but it will not attack the substrate.

Trevor Crichton
R&D practical scientist
Chesham, Bucks, UK
---
---
May 21, 2013
Q. Hi, I have been using TL-105 from Enthone. I use it to remove Tin/lead without destroying the Cu beneath.
Now, Enthone does not sells the product anymore. Do you know who sells it? Or if the TL-106 may be used?

I thank you in advance for your answer.

Kind regards,
Sofia Nogueira
- Porto, Portugal
---
June 5, 2013
A. Hello Sofia,
I would contact the supplier of the TL-106 to make sure this product would fit your needs. If not, there are many suppliers that have tin and tin - lead stripping solutions. I am not at liberty to give you a specific supplier, as it conflicts with this site's editorial standards.
Mark Baker
Process Engineer - Mesa, Arizona, USA
---
---
February 25, 2015
-- this entry appended to this thread by editor in lieu of spawning a duplicative thread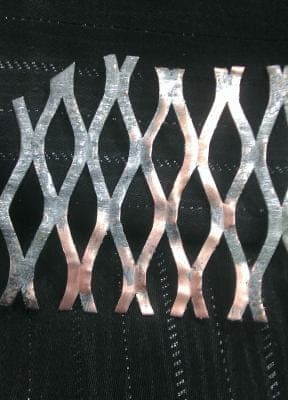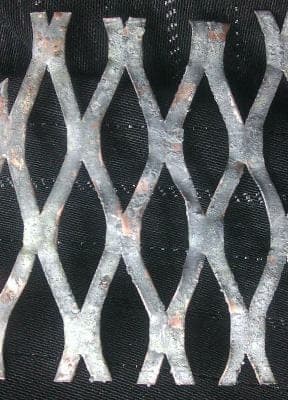 Q. I am a scrapper. I brought copper grills in scrap but tin spray is on that material I want to remove it from the copper because nobody is purchasing. They are asking for clean copper without tin spray, so please advise me how to remove it because the quantity is big, nearly 1000 tons, please.
Thanking you
ratanlal choudhary
buyer - chennai tamil nadu india
---
A. Hi Ratanlal. We appended your inquiry to a thread where a half dozen different possibilities were suggested. Considering the cost of stripping chemicals and the waste that will be generated in stripping 2,000,000 pounds of material, it will surely be worth it to try 3 or 4 of the suggestions before committing to one.
It may even be that sequential methods are worthwhile; for example if the tin is heavy and if is a low melting temperature alloy, it may be worthwhile to try to melt some of the coating off before chemical/electrochemical stripping. Good luck!

Regards,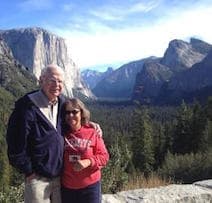 Ted Mooney, P.E. RET
finishing.com - Pine Beach, New Jersey
Aloha -- an idea worth spreading
---
---
May 12, 2020
Q. I'm also looking for a way to strip Sn. The base could be copper, brass or Nickel. We currently use Peroxide and ammonium difluoride but were exploring other options to be able to run the waste through our waste treatment system (we can't currently treat the peroxide). I'm looking for something that would be fairly fast and efficient and preferably not attack the base. Any thoughts?
Chad Stott
- Indianapolis, Indiana
---
A. Hi Chad.
MSA, NaOH used anodically, hot HCl, 50-50 HNO3-HCl, strong NaOH used with or without chlorite added, proprietary strippers, and trying the difluoride without the peroxide have been suggested. Another approach may well be suggested someday, but it's been 20 years now, so trying one/some of them is probably the next step :-)
Good luck!
Luck & Regards,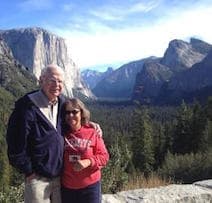 Ted Mooney, P.E. RET
finishing.com - Pine Beach, New Jersey
Aloha -- an idea worth spreading
---
---
Recovering tin from electroplating sludges
July 16, 2020
Q. Hello,
We are trying a couple of methods for tin recovery from some electroplating sludge but so far it's not working very well. We are trying to determine the metal/Tin content in the sludge. I've dried it and tried smelting it in a furnace and have gotten some tin but there is still a lot of dry powder/chunky material left behind after the furnace. We've tried heating to over 1600 °F but it doesn't seem to make a difference. Is there a better way to determine the tin content of this sludge? Any help would be greatly appreciated.
Chad Stott
[returning]
- Indianapolis, Indiana
---
July 2020
A. Hi Chad. I see both some good technical articles:
www.sciencedirect.com/science/article/abs/pii/092134499190006A
www.researchgate.net/publication/248231667_Tin_recovery_from_an_electroplating_sludge
www.techno-preneur.net/technology/new-technologies/metallurgytechnique/tinplating_industry.html

and some patents:
patents.google.com/patent/US6110349A/en
patents.google.com/patent/CN104630826A/en

for recovery of tin from electroplating sludges but they generally seem to assume that the tin was precipitated separate from the other metals, or is at least the major constituent; other materials in your sludge interfere with the recoverability of the tin.

I'm not a chemist, but I don't think trying to smelt an electroplating sludge is either the best way to recover the metal values nor the way to analyze for them. I think dissolving the tin in the sludge to ionic form is key to both.

Another thing to think about is that tin is not generally regulated in your effluent, and that means it may make more sense to remove & recover the bulk of the tin by ion exchange, electrolytic recovery, or evaporation, rather than precipitating it only to have to redissolve it.

While we await help from someone who is knowledgeable in tin analysis, a material balance may help you estimate the tin content of the sludge. Is electroplating of the tin, or stripping of the tin the major source? You might also search the site with the term "tin recovery", where vacuum evaporation and electrolytic recovery are discussed.


Luck & Regards,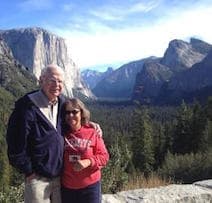 Ted Mooney, P.E. RET
finishing.com - Pine Beach, New Jersey
Aloha -- an idea worth spreading
---
July 19, 2020
A. It would help to know more about the process that generates the tin -bearing waste to see if there is a way to either recover or minimize it at the source.

I have not done this but heard of one company that re-dissolved the tin from the sludge with hot sodium hydroxide, oxidized it to +4 tin to make an alkaline stannate bath. This can be electroplated using SS anodes to recover the tin.
Lyle Kirman
- Cleveland Heights, Ohio