Where the world gathers for
plating, anodizing, & finishing Q&As since 1989
-----
How can stainless steel corrode?
2004
Q. How exactly can stainless steel corrode?
Liljana E.
student - Perth, WA, Australia
---
"Corrosion of Stainless Steels"
from Abe Books
or

Affil. Link
Your purchases make finishing.com possible
2004
A. Hi Liljana. Stainless steel is also sometimes called corrosion resistant steel. It's more resistant to corrosion than plain iron or steel, but it's not corrosion-proof. Acids can rapidly corrode it, and salty air can corrode it ... even plain water can sometimes corrode it.
Please tell us what grade you are in and what you know about stainless steel, and then we may be able to help more, but the situation must be explained differently for elementary school students than for college students, as I'm sure you can appreciate.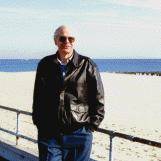 Ted Mooney
, P.E.
Striving to live Aloha
finishing.com - Pine Beach, New Jersey
---
2004

Also, please include what you mean by corrosion. It means different things to different people.
James Watts
- Navarre, Florida
---
2004
A. All "stainless" steels can corrode under the wrong conditions. Many companies, in fact, do not call them stainless steels, but "corrosion resistant" steel. Remember that most of the metal is still iron and can corrode or rust depending on how much stress it is exposed to. One of the worst things you can do to stainless steel is expose it to chlorides. The better grades can withstand a lot of abuse, but most grades can eventually fail when exposed to chlorides in bad atmospheres.
Some grades of "stainless" steel have very poor resistance to corrosion in fact. They are marginally better than carbon steel, but when correctly hardened and passivated or electropolished can give fairly good performance. The grade of steel must reflect the exposure conditions and performance required.


Lee Kremer
Stellar Solutions, Inc.

McHenry, Illinois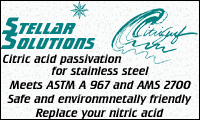 ---
2004
A. Liljana,
Stainless can be corroded, i,e., attacked, depleted and dissolved in the presence of some acids ... but even seawater, which contains salt, as you know, can attack some of the various grades of stainless especially around the welds.
Why the question? What type of stainless are you talking about? Or is this just idle curiosity?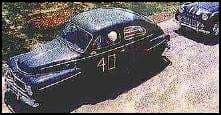 Freeman Newton
[deceased]
(It is our sad duty to advise that Freeman passed away
April 21, 2012. R.I.P. old friend).
---
2004
A. Regarding the corrosion of stainless steel, I would say stainless steel exhibits good corrosion qualities because of the chromium layer formed on it and this chromium which also contributes to one of its major constituents when exposed to brine, or calcium chloride is corroded (rusting can also be the initial outcome). Acidic attack which can include Hydrofluoric acid, Hydrochloric acid, Phosphoric acid & sulphuric acid can also do the job. Please don't hesitate to ask -- I know a lot about all this.
Shehzad Saleem Khan
- Germany
---
---
Will hydrochloric or sulfuric acid burn through stainess steel?
2006
Q. My name is Jacob and I am an eleventh student at Joppa High School and I am conducting an experiment which allows me to test which acid would corrode through a 10 cm thick bar of stainless steel. The two acids I am using are Hydrochloric and Sulfuric and I would actually like to know how long it takes for each of these acids to corrode through just 1 centimeter of stainless steel. Thanks for help!
Jacob
[last name deleted for privacy by Editor]
Joppa High School - Metropolis, Illinois, United States
---
2006
A. Probably the better part of the semester, Jacob, although it actually depends on what type of stainless steel, what concentration of acid (you probably don't have access to highly concentrated acid in high school), what temperature, and how much acid you have. "School strength" hydrochloric acid is probably much more corrosive than sulfuric acid.
The stuff you see in movies, where a drop of acid burns a rapid deep hole through everything it touches, is, well, the stuff of movies. In real life an acid dissolves metal via the metal ions taking the place of the hydrogen in the acid, so acid can only actually dissolve a very little metal before all the hydrogen it gone. So a drop of the strongest acid can only make a nice dent or pit in a solid block of metal before all of it's hydrogen has been consumed; it can't burn through even 1 cm of stainless steel, let alone 10 cm.
To dissolve 10 cm of metal, you need a lot of acid.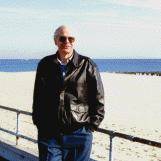 Ted Mooney
, P.E.
Striving to live Aloha
finishing.com - Pine Beach, New Jersey
---
2006
A. Dear Jacob,
Since you are conducting an experiment you would know anyway. let us know the results: which acid was better. While doing the experiment you should note down the parameters: the type of metal, initial thickness (you could weigh to three significant digits, thorough cleaning before pickling, (weigh it after you have cleaned), type of acid, the strength of acid, temperature of the acid (room temp if you are not heating), time of pickling. weigh it after this. see the difference and you have an answer. The parameters you should keep the same are: type of metal, cleaning procedure, use the same balance preferably, same strength of acid, same temperature. Also same grade: if you are using AR HCl then use AR H2SO4. Good luck
Sonali Kokane
- Bombay, India
---
---
"Corrosion Resistance of Stainless Steels"
from Abe Books
or

Affil. Link
Your purchases make finishing.com possible
2007
Q. What is Phosphoric acid's effect on Stainless steel 304L in the case where concentration of phosphoric acid is 75%?
In case corrosion takes place, do you have any advice to keep the pipelines maintained and protected?
Hany
[last name deleted for privacy by Editor]
- Egypt
---
---
August 15, 2008
Q. We have shifted to a new house that was built last year. All the sanitary fittings are of stainless steel (I checked it with a magnet, not attracting). However, with exposure to underground water it is rusting. even some utensils show some rust. I used to think that SS does not rust. Any idea why? By the way, water is very hard and we have to use a Reverse Osmosis unit before drinking/cooking. also, Corrosion starts within a month of exposure.
AMIT TALUKDAR
- New Delhi, India
---
---
September 17, 2011
Q. I purchased Bon Chef lidded coffee pots (stainless steel) from a restaurant supply store. The purpose is to use them at the preschool for kids to pour water from. We filled them with water around 8 am and by noon, at least one showed brown circular spots on the inside bottom of one. Also a ring of brown spots along the bottom wall. We filled another 3 during the afternoon between 1 pm to about 3 pm, again they all showed various signs of rust. I'm not sure about the morning. But in the afternoon I was using filtered water.

Why are they doing this, especially for an item that came from a restaurant supply store?
Crystal Nie
- California USA
---
---
December 7, 2012
Q. Hi all,

Sorry to ask such a silly question, but I need someone who really knows steel to answer it:

Does orange juice eat through stainless steel?

Orange juice contains a small amount of citric acid which is corrosive to some metals, but is it strong enough? I would really appreciate a little background info on whatever you answer, for example how long it might take or what grade of stainless steel would or would not corrode, and how much corrosion would occur, i.e. would it just tarnish the surface or would it eat right through?

Any help gratefully received, thanks in advance.
Keir Ritchie
- London, UK
---
December 10, 2012
A. Hi Keir.
It would certainly not "eat right through"; it's probably more likely to very slowly dissolve stainless over a period of many years than to form a layer of tarnish on it, because citric acid is a chelating agent.
Even though stainless steel may not be 100.0000% resistant like some plastics would be, electropolished type 316SS is widely used in food and pharmaceutical factories because it is so smooth that it can be cleaned very well to prevent cross contamination (which can be a bigger problem than very slow corrosion).
I don't have experience in orange juice factories, so I can't answer really knowledgeably, but based on more general experience I would expect that if the tanks are used for nothing else, they would probably be plastic or lined with plastic, but the valves and piping, etc. would probably be stainless steel.
Around the house, stainless steel "juicers" would be common because plastic isn't strong enough. And stainless is commonly used for measuring cups, spoons, mixing bowls, etc., that might be used for orange juice.
Regards,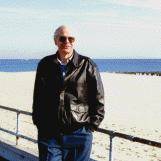 Ted Mooney
, P.E.
Striving to live Aloha
finishing.com - Pine Beach, New Jersey
---
---
Stainless turned black when citric acid was applied
June 2, 2017
Q. Can citric acid effect the chromium oxide layer of the stainless steel? As you mention earlier, chromium layer protects the stainless steel from rusting. Because, when applying the citric acid on the surface of the stainless steel, the surface turned black.
James Bond
Production Department - Kuala Lumpur, Malaysia
---
June 2017
A. Hi cousin James. If you search the site for "passivate stainless citric acid", or similar phrasing, you'll find a bunch of threads addressing the subject of beneficially applying citric acid to stainless steel. Alternately, please post a question with full details of your situation. Thanks!
Regards,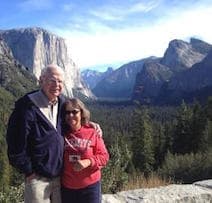 Ted Mooney
, P.E. RET
Striving to live Aloha
finishing.com - Pine Beach, New Jersey
---
June 14, 2017
A. James,
Citric acid is known to leave the chromium and chromium oxide in stainless steel alone. The surface of your steel turning black probably has nothing to do with chromium.

What grade of stainless steel was this, what was your application process (immersion bath? dwell time, temperature, etc.), and was this a straight citric acid solution or a citric acid based product that probably has other things in it?

It turned black like coal, or merely a darker gray color?

Ray Kremer
Stellar Solutions, Inc.

McHenry, Illinois