Where the world gathers for
plating, anodizing, & finishing Q&As since 1989
-----
Sludge settling problem in clarifier
December 14, 2021
Q. I have seen this topic brought up by some regulators: Substituting organic polyelectrolytes in place of traditional coagulation and flocculation. Is this somehow a 'green' way to go?
Miguel Rodas
- Los Angeles [California]
---
December 2021
A. Hi Miguel. In industrial wastewater systems for plating and metal finishing waste, both traditional coagulants/co-precipitants plus polyelectrolytes are usually used. Please try your best to describe your own situation because the endless "ifs, ands & buts" involved in abstract questions tend to scare many of our readers away from even starting :-)
Thanks & Regards,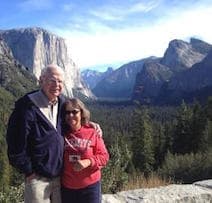 Ted Mooney
, P.E. RET
Striving to live Aloha
finishing.com - Pine Beach, New Jersey
---
---
↓ Closely related postings, oldest first ↓
---
---
Old editions sometimes available
from Abe Books
or
from Amazon

Affiliate Links
(finishing.com may earn commission)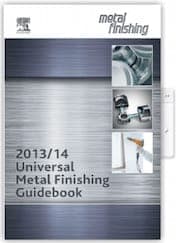 pdf is currently available from academia.edu
"Operation & Maintenance of Surface Finishing Wastewater Treatment Systems"
by Clarence Roy
from Abe Books
or

Affil. Link
Your purchases make finishing.com possible
2004
Q. I am a chemical engineer and I am responsible of operating industrial waste water treatment. At operation time by time we have sludge settlement problem at the clarifier. Waste water comes first to a neutralisation tank where the pH is set to 7.5. There is NaOH dosing to this tank. Then the waste water comes to reaction tank where FeCl3 and TMT15 is dosed as flocculation agents. And then the waste water comes to the final reaction tank where polyelectrolyte is dosed. Finally it comes to clarifier. At the moment we have this sludge settlement problem. Increasing the amount of chemical dosing is helpful or what kind of actions should we taken. I am welcome to all comments and further questions. I would be glad if you also advice me some technical documentation on the subject of industrial waste water treatment.
MEHMET TOPELI
Industrial Water Treatment - ADANA, TURKEY
---
2004
A. Industrial wastewater treatment involves some reasonably complex issues and it is hard to answer a question like yours, Mehmet. Some causes of poor settling include a leak in the pumping system that lets tiny air bubbles in, too much of a temperature rise in the clarifier so that dissolved oxygen comes out of solution and floats the floc, selection of an inappropriate polymer (anionic polymers should usually be used for industrial waste water), excess chlorination, a slant in the sawtooth weirs which results in a fluid short-circuit, etc. Also, the design may be wrong with too much expected--settling rates for metallic floc are slow, and if the clarifier is too small, having too high a rise rate, it simply won't work.
Some guidance can be found in the Metal Finishing Guidebook, but Clarence Roy's "Operation & Maintenance of Surface Finishing Wastewater Treatment Systems" may be the ideal book for the situation. Good luck.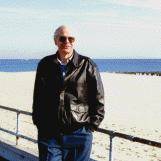 Ted Mooney
, P.E.
Striving to live Aloha
finishing.com - Pine Beach, New Jersey
---
2004
A. In the past, we used TMT-15 (trimethyl-mercapto-triazine) in silver precipitating because it was non-toxic and had no bad odour. But most of the time settling was difficult. Indeed, every now and then we had to change to a new and different flocculant to get the best results. Since TMT-15 is an expensive product, I would expect you to get help from local dealer.
Our water contains a high level of thiosulphate complex, and TMT-15 never gave lower residual silver than 1.0 ppm. We changed to good old sodium sulfide and achieved a silver level of 0.05 to 0.20 ppm, at a fraction of cost compared to TMT-15. The overdose of sulfide is co-precipitated with ferric sulphate solution, dosed by an ORP controller. We get some more sludge but the water is cleaner. Off-gases are ventilated through a simple activated carbon filter.
Arsi R Saukkola
- Espoo, Finland
---
June 8, 2009
A. Mehmet

I am not sure of this solution of course because I have just the information you have listed on this site. BUT maybe you should raise your pH in your equalization tank? 7.5 may be a little low and could cause rx issues down the line? The plants I have input in on design and process, we use a higher pH after the primary clarifier. Good luck I hope you find your solution.
Greg Mahan
Water Treatment - Richmond, Virginia
---
February 24, 2011
Q. Hi Ted, what you say about a rise in temperature is of great interest to me. My name is Henry and I manage a WW treatment plant in Tipperary in Ireland. (Also my Mum's (RIP) name was Mooney) Can you elaborate on this aspect for me please Ted.
Henry Deane
- Tipp, Ireland
---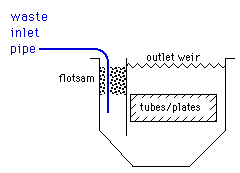 February 25, 2011
A. Hi, cousin.

The gases of the air, like oxygen, dissolve into the wastewater, and their solubility decreases with temperature. So cold water from the process line enters the clarifier. As it warms up, small oxygen bubbles form, particles of floc agglomerate on them, and they rise to the top of the clarifier instead of settling. The practical point is probably that clarifiers can benefit from a flotsam trap.
Regards,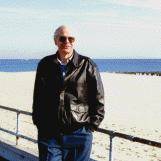 Ted Mooney
, P.E.
Striving to live Aloha
finishing.com - Pine Beach, New Jersey
adv.: