World's #1 on-line resource since 1989
-----
Why not solid rhodium ring?
---
< Prev. page Next page >
---
A discussion started in 2004 but continuing through 2020
September 30, 2013
Q. Out of all metals that have been talked about, which one is the worst toxic for skin?
Liz Otero
- Lutz, Florida, USA
---
---
Do you like free internet sites like finishing.com?
If you don't join the fight, our days are numbered.

January 16, 2014
Q. First off I would like to thank all those that have added their professional opinion and expertise. I am looking to see if someone can point me in the right direction to make my a highly customized ring.

I have just started my search in finding someone who is skilled in metallurgy in the great state of Maine. Because Rhodium seems to be very specific to a small group of followers it doesn't seem like anybody mainstream would seem to be able to work with this metal. As Metallurgy is such an interesting subject, one that I would love to know a little more about. I would like to know if anyone could direct me in the right direction. I'm hoping to find "mom and pop" shops since Maine is a small community of specialized workers.

After reading most of this tread I definitely feel like I understand the process better, now I would like to talk to someone about the exact process and figure out a way to achieve my end goal, getting my wife a ring made in Rhodium.

Thank you all for your time. :)
Solomon Nethers
- Augusta, Maine USA
---
January 20, 2014

A. Hello Solomon,
As you may know rhodium is very expensive in its pure form. Secondly rhodium is very hard to fabricate because of it's extreme hardness. It is not very malleable. There are rings made of platinum, which today would also be very expensive. Would you consider a white gold ring plated with rhodium? This combination seems to be the norm in fine jewelry. Most reputable jewelers can point you in the right direction as far as design and the rhodium plating.

Mark Baker




Process Engineer - Malone, New York, USA





---

January 20, 2014

A. Soloman, this is maybe a silly question, but have you tried to see if you could get the rhodium melted down and the mixture of platinum at a good steel works furnace as they are made into bars in the first place

Jimmy Dodger




- Glasgow, Scotland




---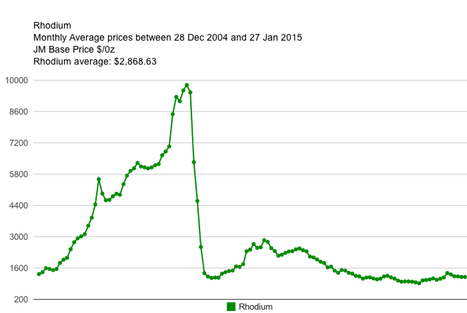 January 21, 2014
A. Solomon,
I checked the current price for platinum = $1442.00 per troy oz. Rhodium is at $1050.00 per troy. Source = Johnson Matthey platinum group daily metal pricing.
Mark Baker
Process Engineer - Malone, New York USA
---

Thanks Mark. There ya go, folks, if you paid $10,000 per ounce for rhodium 7 years ago and it's worth $1050 now, you're not very happy.
Regards,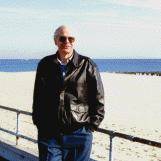 Ted Mooney
, P.E.
Striving to live Aloha
finishing.com - Pine Beach, New Jersey
---
January 27, 2015
!! I recently found a mint in Canada that produces Rhodium bullion and Rhodium coinage as well. I believe the markup is 20% whereas gold is less then 10% markup. I've seen their stock and it's beautiful! As well, this is the only mint in the world at this time that deals with this metal in a solid 9999.0 fine. They are supplied by Africa. As low as prices are now, I can't think of a more exciting investment? With China and North South Korea making their mark in the automotive industry at this time with great success! Surely there will be a need for millions of catalytic convertors in our near future! I can't see this metal selling much cheaper in the future. And I'll take it as a indicator when the US President spends $30,000.00 for his wife's wedding ring during its peak? I'm willing to bet he's not so stupid to make such an investment and take such a loss with all his advisors? I've read Rhodium could go as high as 20,000.00 an OZ in our near future. Good luck with your investing. ;)
Chet Creslaw
American Gypsy Fabricator - Southfield Michigan USA
---
January 26, 2015
Hi Everyone

A few years ago I posted on this site. I made 2 pure wedding rings and they were the first in the UK. I also posted I would not do them again as it was very difficult to cast due to high melting point. I had the 2 rings hall marked and the customer is still very happy with their rings. I have been working with Rhodium for a while now and have come up with a great way to cast the metal, I use Platinum as a alloy and this now gives me a perfect cast and finish. The platinum also gives the Rhodium a luxurious weight as it more dense.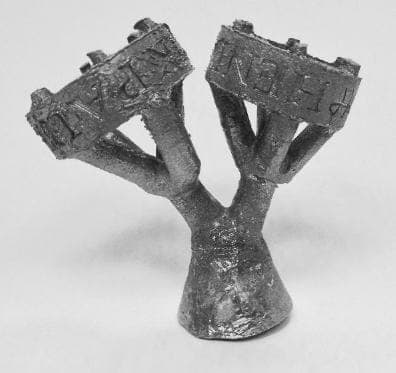 Here is a picture of my latest cast and will send you all a finished pic in the next week or so.
Neil Garnett
[returning]
- London, UK
---
---
Want a pure rhodium engagement ring made
August 12, 2016
Q. I am looking for a pure rhodium engagement ring to be made. I saw Neil's post about casting as a Platinum alloy and I am interested to hear back from anyone working with pure Rhodium or Rhodium alloys.

Thanks
Rebecca Lowe
- Hertfordshire, UK
---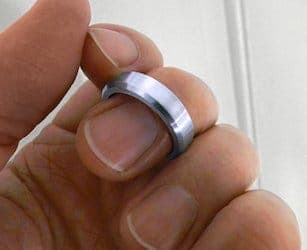 February 2, 2017
We produce pure .999 rhodium rings. They are strong, hard, durable and beautiful. Best,
Paul Kiesow
Custom Solid Rhodium Wedding Bands - Carlisle, Pennsylvania, USA
---
May 8, 2018
Q. Rhodium is used mainly as a commercial catalyzer, in fact most buyers want to buy it in its powdered (sponge form). Once reduced to metal bars it has little value other than the bragging rights of saying "I own a bar." Rhodium also has a melting point almost twice that of platinum and the the finished metal is very brittle unless alloyed with another metal. Most jewelers hate working with platinum because alone it is much harder than gold or silver. The really exotic metals in the platinum metals group like iridium, osmium, palladium, ruthenium (maybe least on the list) and rhodium a giant "B" word to work with. Most goldsmiths hate working with silver because one needs a hotter torch (and it's more work). By the time one gets to rhodium, temps are needed that require an oxy-acetylene torch. Most jewelers consider that level of heat of heat out of their comfort level. Forget the price of the rhodium metal. Labor to fool with will cost twice the metal's price to produce a ring that could crack or break apart the first time you bang it against something. Do not let arrogance and the need to prove your wealth disprove good taste.
Also as electric cars become more efficient and affordable, 100 years from now when catalytic converters are no longer needed, Rhodium will probably be of less value than aluminum. There are rarer metals than rhodium. Californium is 27 million dollars a gram, Why not make a ring from it? Just store it for three years in a lead safe first, lol.
TERRY WHITTAKER
- Fort Branch, Indiana United States
---
---
Want to make 80-20 alloy of gold and rhodium
November 23, 2018
I would like to know what would happen with a 80% gold mixture with 20% rhodium?

I was thinking of making a gold chain between 18k and 22k, but I don't want to use silver or platinum. I was looking on the internet for an answer if anyone has done this before, or if it was even a good idea. That is how I found this site.

What would be the benefits and drawbacks of using rhodium in the melting process while making gold jewelry?
Sam Zachuth
- Staten Island, New York, United States
---
November 2018
A. Hi Sam. I'm no metallurgist and it's been 50 years since I took my only metallurgy course -- but the thing is, you can't make alloys by mixing molten metals in any arbitrary percentage you desire. Those two metals are only miscible in each other up to a very low percentage (much like you can dissolve a teaspoon of salt in a quart of water, but you can't dissolve 5 pounds).
You can use scholar.google.com to look for abstracts of insightful articles on the subject of gold-rhodium alloys, but you'll probably have to pay to view the articles. Good luck.
Regards,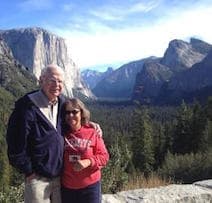 Ted Mooney
, P.E. RET
Aloha -- an idea worth spreading
finishing.com - Pine Beach, New Jersey
---
December 8, 2018
Q. Thanks a lot Ted, I will try to find something more on this topic by searching academic papers then. However, I guess that would also prompt me to ask. Has anyone here ever had experience in creating gold jewelry by mixing it with rhodium? And if so, could they speak about their experience?
Sam Zachuth
[returning]
- Staten Island, New York, United States
---
December 2018
A. Hi Sam. Your thread is still here and we welcome responses from someone who knows more about the topic than me ... but what I was implying is that from my limited knowledge you cannot melt rhodium and gold together because, except to a very tiny degree, they won't mix. So, assuming I'm not wrong, you are asking people to relate their practical experiences in doing what can't be done :-)
Regards,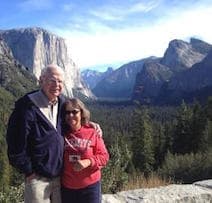 Ted Mooney
, P.E. RET
Aloha -- an idea worth spreading
finishing.com - Pine Beach, New Jersey
---
December 9, 2018
Hi Sam

Gold/rhodium has been used in jewellery.

You can find some reports of its properties here:

https://www.technology.matthey.com/pdf/pmr-v6-i3-106-111.pdf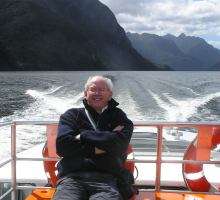 Geoff Smith
Hampshire, England
----
Ed. note: See also
https://ntrs.nasa.gov/archive/nasa/casi.ntrs.nasa.gov/19870007312.pdf
---
---
September 12, 2019
Q. Rhodium-Gold alloys exist in natural form as Rhodite, so they alloy quite fine I guess.

I have not seen a follow up post on Neil Garnett's progress on the Rhodium rings.
Is he still in here?

I have been working to see if I can make a Rhodium ring as pure as can be made in practical terms.
I have resigned to not finding anyone to do it, and am now trying to find information on how to build my lost wax mold to withstand the temperatures needed.
I have acquired the metal and the stone to be used.
Maybe I even have to invest in an induction system?

Is there anyone here that can point me to where I can find suitable information on HT mold making?
Per Ove Arntsen
- Bergen, Norway
---
January 12, 2020
A. Hi all,

I'm Chad and have invested in a few pounds of .999 pure rhodium. You can buy rhodium bullion in Pamp bars from companies like Kitco or even, more recently, in 1 oz officially-minted coins (see, e.g.: https://goldsilver.be/en/platinum-pd-rhodium/1894-1-oz-rhodium-dragon-tuvalu-100.html).

As others have indicated, M. Obama, but also Ashton Kutcher each have a rhodium wedding ring/band.

While it is difficult to work with (beyond simple plating) in jewelry due to its high melting point and lack of malleability, it can be done with the right equipment. Whereas rhodium has demonstrated relatively significant price volatility over the years, I would point out that, contrary to popular belief (as has been espoused in this blog in earlier posts), rhodium is mined in its own right for its own value, in addition to its role in platinum mining.
[Ed. note: the claim we espoused originates not from a precious metals mining expert but from Theodore Gray's "The Elements", which attempts to offer entertaining trivia about all 118 elements ... so we are happy to concede that it could be in error]
South Africa is responsible for having mined about 80 percent of the world's rhodium supply, with Russia accounting for the majority of the remainder and North America the rest.

While I just conceded that rhodium often suffers from non-trivial price volatility, if one is to think of its rarity in terms of relative time, the availability and supply of rhodium within the earth's crust amounts to but one single minute during the span of over 1,900 years! That corresponds with much higher scarcity than any other precious metal, including iridium, ruthenium, palladium, platinum (rhodium is in the same, "platinum," class of metals as these ones), gold, and silver.

Plus, rhodium doesn't corrode or scratch and is naturally lustrous; for these reasons, alone, coupled with its natural rarity (rhodium's price volatility has been exclusively driven by demand, not by the dearth in supply), I personally think it's worth finding the right jeweler and investing in a one-of-a-kind wedding band.

For those of you claiming rhodium is toxic, you are incorrect. Yes, some compounds composed of charged rhodium ion combinations such as rhodium chloride, the salt, can be toxic, but pure rhodium is not at all toxic or carcinogenic!

Alternatively, as one jeweler previously commented, one can much more easily construct a ring made of an alloy of rhodium with another precious metal such as platinum (e.g., in the suggested 80:20 ratio in rhodium's favor).

Hope this information helps!
Chad Fite
- Lafayette, California, United States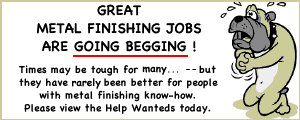 Plating Shop Manager [Salisbury, MD]
Junior Quality Engineer [Santa Clara, CA]
Plating Process Engineer [Wenatchee, WA]