Where the world gathers for
plating, anodizing, & finishing Q&As since 1989
-----
Anodizing Discolorization "Leopard Spots"

Q. We are a customer that is trying to work with a vendor to get a process locked down to avoid the leopard spotting. I have attached some photos of a part that we received recently that had this.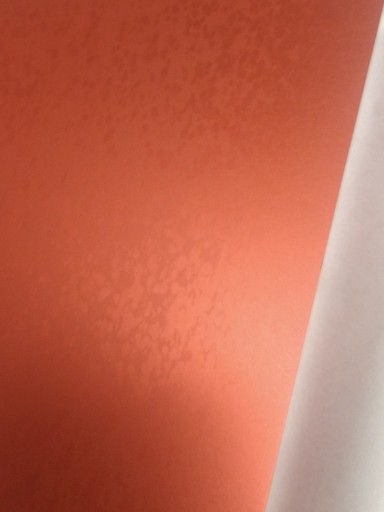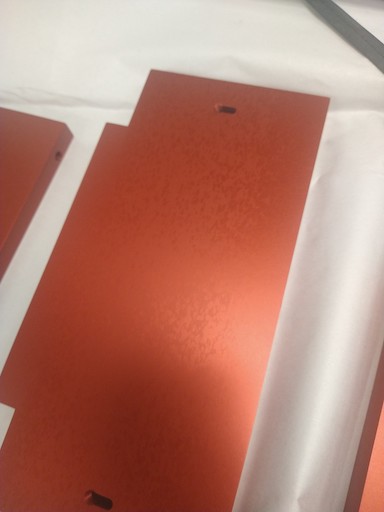 The parts we do for this customer are considered cosmetic and the result is that we need to get these stripped, resurfaced then replated. We surface these parts using an orbital sander with silica carbide sanding disc then scotchbrite. Any thoughts on what could be causing this?
Thomas Alpine
- Billerica Massachusetts
December 6, 2022
Ed. note: When in Rome ... Since 1989 we've strived to build a legacy of aloha, camaraderie, & mutual help which has proven incompatible with anonymity; all are welcome to view everything on this site anonymously, but are asked to use their real name & town if posting :-)
A. The blemishes were caused by the irregular agitation pattern. Re-position the agitation spargers so that the solution moves uniformly without pounding in one particular spot.

When you strip and re-process, be sure the silicon carbide sandpaper has not ben used on any other metal (and thus imbedding iron particles).

Robert H Probert
Robert H Probert Technical Services

Garner, North Carolina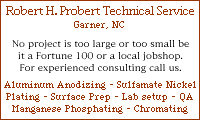 A. Pretty sure this same defect has been discussed here a number of times. On thread 15288 and 55451 you can see the same spotting, but there have been more posts about this.

I've seen this on parts made from extrusions when minimum amount of material has been removed from the extrusion; for instance, your extrusion is 20x100 mm cross section, and you make 19x90 mm part, this defect will show on the long side faces where only 0.5 mm has been milled off, you can sometimes even see the changing grain structure by looking at the part from extrusion direction, it may be only 0.5-0.7 deep, but may be deeper closer to corners.

This is random, but regular, occurrence with the material we are able to buy around here (mostly 6082 T6), sometimes there will be no issues at all, sometimes up to 1/3 of the parts will have it (and other "extrusion bar end" related defects). A practice has been adopted to try and plan the machining in a way that surfaces requiring perfect cosmetic looks will have most material removed, or buy a larger stock...
Janis Ziemelis
- Riga, Latvia
December 9, 2022
A. It is clearly a material issue. The microstructure is visible and granular in structure, probably coarse-grained. In the case of extruded material, the problem is often only on the surface.
Joerg Beerli
- Hallau, Switzerland
December 21, 2022
---
---
---
Closely related historical posts, oldest first ...
Q. Can you explain what could be the cause of "Leopard Spots" on an Anodized Surface. These spots are lighter than the usual color.
Raj Bains
Manufacturing - Fremont, California, USA
2004
A. Maybe rinsing water quality and good rinsing.

Good luck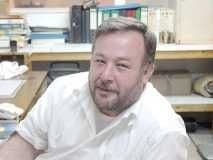 Khair Shishani
aircraft maintenance - Al Ain, UAE
A. I believe what you are referring to is what I call "mottling" which normally shows up after the caustic etch. You are revealing the grain structure of the aluminum. I wish you could have included a picture, for me to be sure. Take a look at topic 30013, and see if this looks like your problem. If so, follow the advice in that letter. If not, please send a picture, or a more detailed description.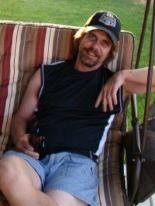 Marc Green
anodizer - Boise, Idaho
A. Could be peripheral coarse grain which forms during the extrusion process (I'm assuming the part is extruded). To eliminate this as a possibility do anodizing with no etch as as sample or as minimum etch as possible if the problem persists then it's probably as per above reply. See other letters on 'galvanized finish on aluminum parts.'
Michael Georgiadis
rdi - Kzn, South Africa
---
---
Unknown Defect 'Leopard Spots'
Q. We are running a shotblasting anodising process. We have recently been experiencing a lot of aluminium extrusions which appear to look like leopard spots. Some are only detected after we anodize the material. We need help urgently as this defect appears on random pieces.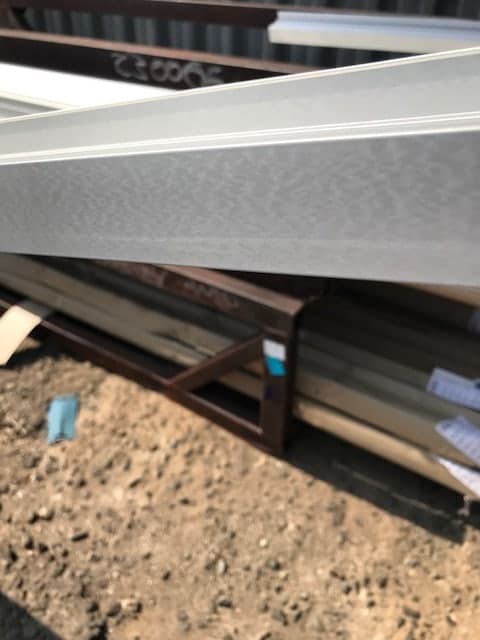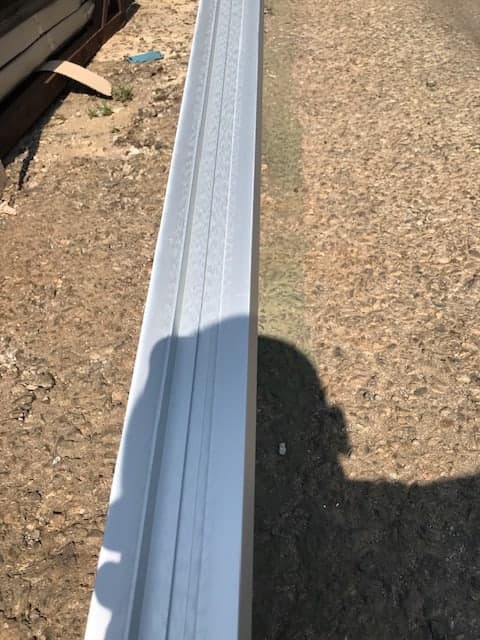 Otumiseng Wanyane
Engineer - South Africa
September 5, 2019
A. Think about two possibilities:
1. With the steel shot blasting you have imbedded fine iron particles into the soft Kleenex-like aluminum. The etching and deox steps did not remove the imbedded particles, but, then in the anodizing tank the imbedded particles electroplated away and left a dented spot that reflects the light showing your blemish. Try more alkaline etching or ammonium bifluoride etching.
2. Under 500X on the screen, it seems the spots are slightly elongated in the direction of the extrusion draw. If I am right about this, then go back to the extruder and tell him to draw slower.




Robert H Probert




Robert H Probert Technical Services





Garner, North Carolina







Q. Thank you for your rapid responses. In some cases we can see this defect after we shot blast the extrusions, before we put them in the anodising process. I have submitted photos of the defect. Is there a way to work around this?

We also don't have a caustic bath in our anodising line. We are using a mechanical etch (shot-blasting) in place of caustic etching.

otumiseng Wanyane

[returning]




- South africa





A. Then stop the steel shot blast and try aluminum oxide or glass bead. The steel shot is too aggressive for the soft aluminum. You really need some sort of "etch" to remove the residue from the steel shot or aluminum oxide or glass bead. Most proprietary deox will not remove all the residue from the blasting media, so try 30% nitric acid for deox.




Robert H Probert




Robert H Probert Technical Services





Garner, North Carolina







A. Hello Otumiseng,
There is a bifluoride etch with phosphoric acid that we use for treating large extrusions as Mr. Probert mentioned. It is really nice to even out extrusion defects with or without blasting, and in some cases can give a finish that rivals a very good, finely textured, media blasted one. There is a proprietary formula from Macdermid marketed as acid etch salts that is one example of this. We have used it to deal with parts that were milled from an extruded slab that had major defects, and also tube stock extrusions with distinct linear shading after anodize. With troublesome material, you may be stuck trying to just minimise the appearance of defects while you or your customer tries to sort out material woes with the mill. The bifluoride etch is a good way to mask these defects.




Rachel Mackintosh




Lab Rat and some other things - Greenfield, Vermont