60,000 Q&A topics -- Education, Aloha, & Fun
topic 30670
Anodization Discolorization "Leopard Spots"
A discussion started in 2004 but continuing through 2019
2004
Q. Can you explain what could be the cause of "Leopard Spots" on a Anodized Surface. These spots are lighter than the usual color.
Raj Bains
Manufacturing - Fremont, California, USA
---
2004
A. Maybe rinsing water quality and good rinsing.
Good luck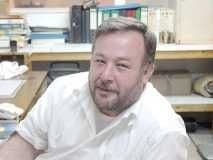 Khair Shishani
aircraft maintenance - Al Ain, UAE
---
2004
A. I believe what you are referring to is what I call "mottling" which normally shows up after the caustic etch. You are revealing the grain structure of the aluminum. I wish you could have included a picture, for me to be sure. Take a look at question #30013, and see if this looks like your problem. If so, follow the advice in that letter. If not, please send a picture, or a more detailed description.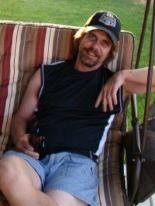 Marc Green
anodizer - Boise, Idaho
---
2004
A. Could be peripheral coarse grain which forms during the extrusion process (I'm assuming the part is extruded). To eliminate this as a possibility do anodizing with no etch as as sample or as minimum etch as possible if the problem persists then it's probably as per above reply. See other letters on 'galvanized finish on aluminum parts.'
Michael Georgiadis
rdi - Kzn, South Africa
---
---
Unknown Defect
September 5, 2019
Q. We are running a shotblasting anodising process. We have recently been experiencing a lot of aluminium extrusions which appear to look like leopard spots. Some are only detected after we anodize the material. We need help urgently as this defect appears on random pieces.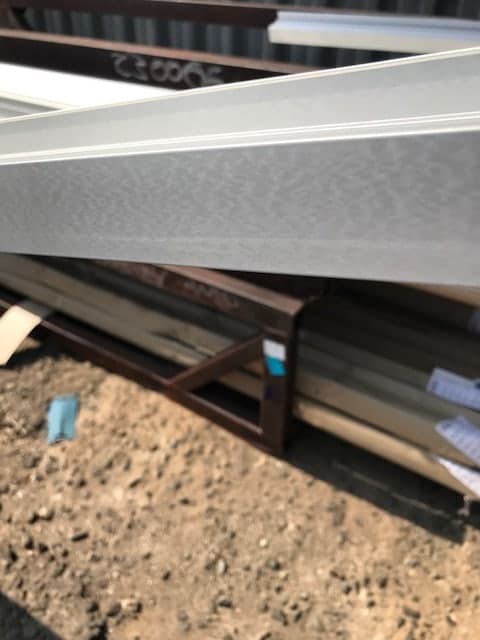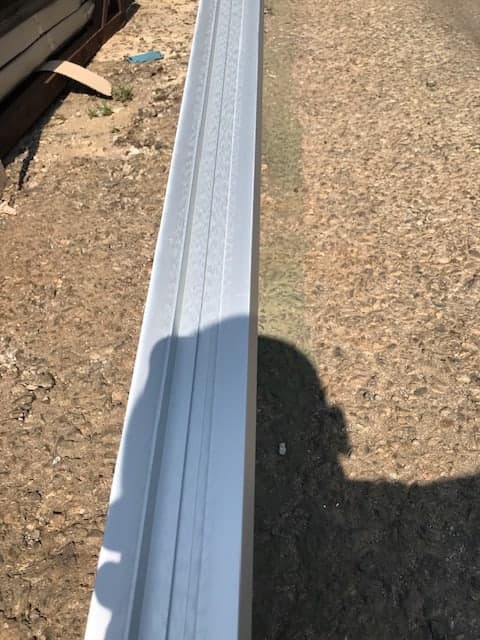 Otumiseng Wanyane
Engineer - South Africa
^- Privately contact this inquirer -^
---
September 5, 2019

A. Think about two possibilities:
1. With the steel shot blasting you have imbedded fine iron particles into the soft Kleenex-like aluminum. The etching and deox steps did not remove the imbedded particles, but, then in the anodizing tank the imbedded particles electroplated away and left a dented spot that reflects the light showing your blemish. Try more alkaline etching or ammonium bifluoride etching.
2. Under 500X on the screen, it seems the spots are slightly elongated in the direction of the extrusion draw. If I am right about this, then go back to the extruder and tell him to draw slower.

Robert H Probert




Robert H Probert Technical Services





Garner, North Carolina






---

September 5, 2019

Q. Thank you for your rapid responses. In some cases we can see this defect after we shot blast the extrusions, before we put them in the anodising process. I have submitted photos of the defect. Is there a way to work around this?

We also don't have a caustic bath in our anodising line. We are using a mechanical etch (shot-blasting) in place of caustic etching.

otumiseng Wanyane

[returning]




- South africa




---
September 6, 2019

A. Then stop the steel shot blast and try aluminum oxide or glass bead. The steel shot is too aggressive for the soft aluminum. You really need some sort of "etch" to remove the residue from the steel shot or aluminum oxide or glass bead. Most proprietary deox will not remove all the residue from the blasting media, so try 30% nitric acid for deox.

Robert H Probert




Robert H Probert Technical Services





Garner, North Carolina






---

September 7, 2019

A. Hello Otumiseng,
There is a bifluoride etch with phosphoric acid that we use for treating large extrusions as Mr. Probert mentioned. It is really nice to even out extrusion defects with or without blasting, and in some cases can give a finish that rivals a very good, finely textured, media blasted one. There is a proprietary formula from macdermid marketed as acid etch salts that is one example of this. We have used it to deal with parts that were milled from an extruded slab that had major defects, and also tube stock extrusions with distinct linear shading after anodize. With troublesome material, you may be stuck trying to just minimise the appearance of defects while you or your customer tries to sort out material woes with the mill. The bifluoride etch is a good way to mask these defects.




Rachel Mackintosh




Plating Solutions Control Specialist / Industrial Metals Waste Treatment - Brattleboro, Vermont