Where the world gathers for
plating, anodizing, & finishing Q&As since 1989
-----
Need to add an aluminum bright dip step to our anodizing process
Q. I do bright dipping on aluminium and it produces a stain on the part that's hard to remove. Bright dip is used because customer would like to get a glossy part. But I see that the part is quite glossy already. It is machine finished and I tried 1 jig without bright dip, straight for desmut and anodize. After process no stain produced. Does the stain come from bright dip process?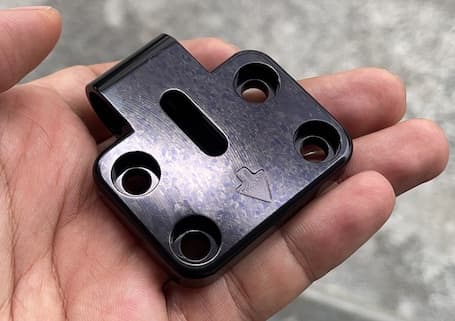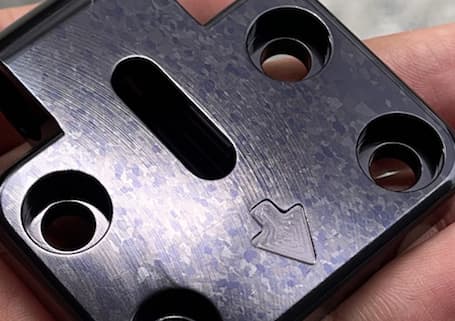 Nor Muhamad
process engineer - Malaysia
June 23, 2021
A. This effect (defect) seems to more common with the material in the last year, year and a half, we work with mostly 6082T6, you can find it in the other topics here as well with other alloys, and it is limited to the most outer layer of the part, I've seen it to be just under a millimeter in depth at most on the flats, usually less (if at all present), best guesses so far have been about it being related to extrusion process, something in the process hasn't been done properly which results in the outer layer of the extrusion to have very large grain structure which is what you see on the top surface of your part and notice how it isn't present in the arrow detent feature on the part, if you examine closely edges of the part, it might be possible to see how deep this "defect" is.
If you take this very same part and strip it, then re-anodize - it will still be present, but if you would set the part in the vice and face mill the top layer off, then the defect would be gone.
One solution to this is if your part is 7mm thick and you make it from a 8mm extrusion, try to set the milling process up in a way to take as much of that 1mm from the surface that will be visible, 0.1mm from the bottom just so it would be machined flat, and 0.9mm from the top, to hopefully remove this large crystalline structure top layer.
Janis Ziemelis
- Riga, Latvia
A. Sir,
My expertise is not in this area, but my company needed to find a method of cleaning our 6061, 6063 type aluminum sampling cells. The method needed to provide a smooth surface and highly specular finish so that water molecules could not adhere to the aluminums surface. I learned about bright dipping and found a company called A-Brite that sells a product called Envirokleen AC-800LF. So far this product has performed very well for our requirements (which to be honest are very particular and specific as to the surface finish).
I devised a basic bright dipping method that utilizes the acid and de-ionized water that does not require all of the expensive equipment associated with the bright dipping method. Our aluminum cells are extruded so they already have a basically smooth surface, but it's possible that what I do may help you.
R Martin
- Mansfield Ohio
February 11, 2023

Thanks R!
Nor noted that if he avoided bright dipping, the grain pattern he finds objectionable does not seem to surface; if he uses the cleaning process you mentioned, or a similar one in lieu of an actual bright dip, it sounds possible it will solve his problem (although he probably needs to run more loads to determine whether it's a robust solution or he just got lucky :-)

Readers: to the extent practical, please make technical recommendations and avoid discussion of proprietaries ( huh? why?).
Luck & Regards,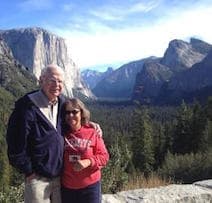 Ted Mooney, P.E. RET
Striving to live Aloha
finishing.com - Pine Beach, New Jersey



Nor, what you are seeing and experiencing is "Coarse Grain Structure". As others has mentioned, it is quite often in the upper layer of an extrusion. It can happen in other fabrication methods, although none as prevalent as extrusion.

What causes it is the fact that when you extrude aluminium, the billet, even if cleaned and properly heated, has residual elements in it, that will build up behind the plate that dictates the shape of the extrusion. This starts in the outer edges and slowly gets worse and worse. Meaning the further along on the billet the extruder gets, the more build up. Eventually, this build up will start being pushed through the extruder plate and since it is filled with impurities, it causes the grain structure to be imperfect when cooling down.

Personally, I've seen poor extrusions that were so affected by this, that even the center of the extrusion showed signs of Coarse Grain Structure.

Now, you mention taking a jig and running through without the brightening, and that is indeed the absolutely best solution. Even if the Coarse Grain Structure isn't very deep, etching and brightening or even excessive degreasing in an alkaline degreaser can make these heavy grains appear.

It might sound like a too-easy solution, to simply "avoid" brightening if at all possible. But it is the best solution. And do not worry, it is at least not your process that's the issue here, but the extruder. However, from experience, getting them to admit that, and even more so, having them take responsibility and compensate you for the trouble? Near impossible.

But ... the less you upset the surface, the less you should see these large grains.
Best of luck!
M Stammerjohann
- Horsens, Denmark
March 1, 2023
---
---
↓ Closely related postings, oldest first ↓
---
---
Q. Hello all, I'm a hobbyist and I'm dye anodizing aluminum 6060 with great success. Can anyone recommend a bright dip solution I can mix and use immediately before anodizing. The parts are getting a lightly dull grey after etching.

Thanks.
Eirik Karlsen
- Norway
2000
A. Hi, Eirik. Don't etch so long; maybe not at all.

There are just four metal finishing chemicals I really hate because of their toxicity, and aluminum bright dip is one of them (along with cyanide, hydrofluoric acid, and hexavalent chromium).

Bright dips contain nitric and phosphoric acid, and are wildly corrosive, toxic, and noxious. They operate at over 200 °F, and evolve clouds of mustard color toxic gas--not only from the bright dip itself but even the rinse. In my opinion, a home hobbyist should not dream of bright dipping aluminum; way too dangerous and toxic.

However, there may be a semantics issue here. You may be inquiring about a "de-smut" bath as opposed to a bright dip. You may be able to de-smut with tri-acid salts or a dilute nitric acid dip.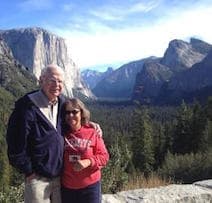 Ted Mooney, P.E. RET
Striving to live Aloha
finishing.com - Pine Beach, New Jersey



---
---
Q. I am trying to get a mirror finish on 6061 alum. disks 4" o.d 1/4" thick. I have been told bright dip and anodize but it comes back with more of a satin finish. I polished a piece to a mirror finish and had it anodized and the results were the same, I have also tried different places for anodize too. The pieces must be anodized.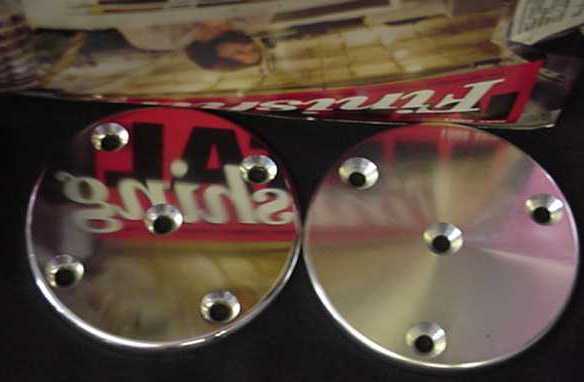 Thanks,
Al Martin
instruments - Brick, New Jersey, U.S.A.
2001
A. Clear anodizing will always dull a brightened finish..there's not much one can do to prevent that...however, alloy selection can help tremendously ... might I suggest a 5000 series, or 3000 series alloy (low in silicon) you should see better results.

One other thing ... go with as THIN a coating as possible..the thicker the coating, the darker the appearance -- also request your anodizer NOT to etch the parts.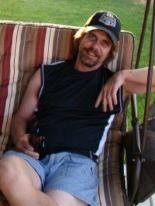 Marc Green
anodizer - Boise, Idaho
A. Hi, Al.

One further thing, besides Marc's excellent advice. Make sure that the anodizing shop that you've selected actually has a bright dip process :-)

Few anodizing shops do bright dipping because it's a really nasty process. But our powers of rationalization are boundless, and the salesman can probably talk himself into believing that whatever capability they have (including simply skipping the etch) constitutes bright dipping :-)
Regards,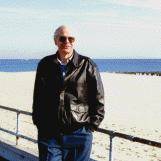 Ted Mooney
, P.E.
Striving to live Aloha
finishing.com - Pine Beach, New Jersey
---
---
Q. We have a machine shop and make aluminum parts. Right now we have a small anodizing setup and are wanting to add a bright dip step to our process. Any help on what we need and what to do would be appreciated.
Andy McClellan
- Blountville, Tennessee, US
2002
A. While some anodizing shops obviously have bright dip provisions, most don't because it is a problematic process even for a professional anodizing shop Andy.

You need a solution of phosphoric-nitric acid operating at over 200 °F. This needs to be contained in a double walled type 316L SST tank. Then there's the ventilation: the solution evolves copious amounts of mustard colored noxious nitric oxides not only from the bright dip tank, but through the rinse tank as well; it requires a garage type exhaust system rather than lip exhaust. The NOx fumes are difficult to scrub because they are soluble. One shop that I know of has two complete wet fume scrubbers in series, and it's still a battle for them to control the NOx fumes. Rocker type agitation is required. There is also a bit of skill necessary in racking and agitating the parts so there are no spots where gases accumulate, resulting in poor brightening.

Anything can be done, and it's not my role to discourage you, but bright dipping is a much bigger program than most installations of a process tank and a couple of rinses, so I strongly urge you to see at least one bright dipping operation before going any further. Good luck.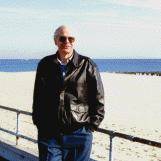 Ted Mooney
, P.E.
Striving to live Aloha
finishing.com - Pine Beach, New Jersey
A. Andy,

Be prepared to open your wallet...Ideally you'll want a 316L SS tank (double-walled, is recommended), a very corrosion resistant heater (capable of at least 175 °F), plastic ventilation (the gases are EXTREMELY noxious/corrosive), fume-scrubber, and a warm rinse tank (the solution is very viscous, and rinses better in warm water). The solution is basically a phosphoric/nitric acid mixture; usually you'll find a little bit of acetic and-or sulfuric acid thrown in there also. You can make your own bath, or there are many commercially available products out there. If you want to make your own bath, I'm sure you'll be able to find a recipe, just search the archives ... there are many questions/answers on this subject, plus some more things that I probably haven't mentioned.

Good luck, and be careful ... this is a pretty nasty process.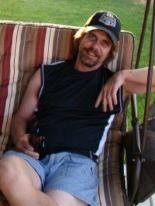 Marc Green
anodizer - Boise, Idaho
A. You might want to investigate electro-polishing instead of bright dipping. There are proprietary processes that do not contain nitric acid so they don't produce nitric oxide fumes. You need a rectifier but that's probably cheaper than a fume scrubber.
Guy Lester
- Ontario, California, USA
---
---
Multiple threads were merged: please forgive repetition, chronology errors, or disrespect towards other postings [they weren't on the same page] :-)
---
---
Q. Dear All
we are an aluminum sand casting foundry and we want to add a small bright dipping finish in our foundry I want to know what is the process exactly and what we need to set up it?
Kamal
aluminum casting house - Jeddah , Saudi Arabia
2006
A. Hello Kamal. Aluminum bright dipping is done in lieu of etching, that is, after cleaning and before anodizing. The parts are dipped into a solution of hot nitric-phosphoric acid, which brightens them by dissolving some of the aluminum. Then they are rinsed and anodized. Bright dipping is unlike any other process conducted in a plating or anodizing shop in that the NoX fumes evolve in copious amounts from the bright dip tank and during transfer to the rinse tank and they are highly noxious. The bright dip area must be enclosed in a "garage style" fume hood with only one end open. And the fume extraction system must be connected to an efficient fume scrubber. The solution will slowly corrode even 316SSL tanks, so the tanks are usually double-wall to prevent a dangerous leak.

An internet posting can introduce the generalities like this, but for real detail you will need an experienced consultant, or the help of the supplier of the bright-dip solution, or at the least a good book like "The Surface Treatment and Finishing of Aluminum and Its Alloys". Good luck with the project.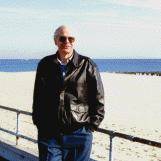 Ted Mooney
, P.E.
Striving to live Aloha
finishing.com - Pine Beach, New Jersey
A. Hi Kamal,

What Ted said about excessive fuming is l00% correct.

Ideally, one has a track bar at high level onto which the pieces are supported. This then determines the necessary min. height.

Then at the entrance and exit, it's a good idea to have some flexible curtains to 'restrain' the fuming and keep it inside the 'box'. The fuming is intense at the bright dip hits the Aluminum.

Above the track bar would be plenum with slots into which the fumes pass. Hence, you'd have a high level exhaust.

Yes, you'd need a scrubber !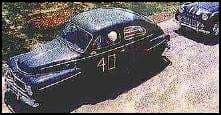 Freeman Newton
[deceased]
R.I.P. old friend (It is our sad duty to
advise that Freeman passed away 4/21/12)
A. Some castings don't bright dip well. Have samples of different alloys, with varying amounts of mechanical polishing, bright dipped and anodized to see achievable results.

Bright dipping also requires a fair amount of chemical analysis -- get procedures from the bright dip solution supplier.
Ken Vlach [deceased]
- Goleta, California

Finishing.com honored Ken for his countless carefully researched responses. He passed away May 14, 2015.
Rest in peace, Ken. Thank you for your hard work which the finishing world, and we at finishing.com, continue to benefit from.
---
---
Multiple threads were merged: please forgive repetition, chronology errors, or disrespect towards other postings [they weren't on the same page] :-)
---
---
Q. I am in the same situation as Andy - small hobbyist looking to bright dip but have also been warned about the danger and complexity of doing so. I ultimately determined it is not worth the hassle and money.

What about sending my parts to a professional shop to be bright dipped, then anodizing and dying myself as normal? Do the parts need to be anodizing immediately after the post-Bright Dip rinse or can they sit a while? I imagine I would need to clean the parts after they are shipped back, would this basically the effects of the bright dip?

Thanks in advance.
Nate Smith
- Hamilton, Ohio U.S.A.
December 3, 2010
---
---
Q. Hello,
I have a customer who requires bright anodized parts for boats. Parts are already mechanical polished but when they are anodized thru a normal process they turn into a milky blue finish and brightness is noticeably reduced.
I was told that their current provider uses a brite dip process after caustic etch and prior to anodizing process. Parts from this supplier keep original brightness and looks like a yellow nickel finish while mine looks like a blue-milky chrome finish.
My inquiry is: Is brite dip (or electropolishing) required to get this bright finish even though parts are already mechanical polished or can any parameter in current anodizing process be changed in order to obtain same bright result?
Thank you
Miguel
Miguel Morlan
- Tijuana, B.C. Mexico
May 10, 2013
A. Hi Miguel. One anodizing parameter than can be changed is the thickness of the anodizing. Anodized coatings are not full transparent but translucent. Usually, in order to preserve the brightness, quite thin anodized coatings are applied to bright dipped parts -- usually not more than .0002" thick. I would suggest that your first step be to compare the thickness of your anodizing to that of their current provider.

A second parameter is the etch. I don't think you should be etching at all. Good luck.

Regards,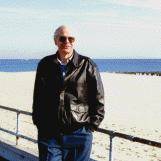 Ted Mooney, P.E.
Striving to live Aloha
finishing.com - Pine Beach, New Jersey



A. Hi Miguel, As per your post it's been understood that you want a finish which should appear like nickel plating or you can say it should look like stainless steel.
I am not sure whether anodizing aluminium with low micron or not etching it will solve the process.

In my opinion you should better go for Electrobrightening process or chemical bright dip process.
To begin with I would like to inform you that both the processes are nasty and require good monitoring and non - conventional exhaust system, especially in the case of chemical brightening. Nitro-oxide fumes in chemical bright dip are a real pain.

So if you have good volumes, then only you go for it. It also gives you good money compared to other conventional finishes.

Happy Anodizing
Sumit Lodha
- Ahmednagar, Maharashtra, India
---
---
Q. I process anodized aluminum parts, including bright dip. What exactly are the toxins in the bright dip gas, and what PPE's should be used by the processors. We currently use deep well tanks with an air curtain to keep gases down.
Derek Suddreth
- CLOVER, South Carolina, USA
May 18, 2015
A. Hi Derek. My personal experience is limited to automated lines (programmed hoists) and we always put the bright dip tank at the end of the line, with it and the two rinses following it inside a "garage" exhaust hood (top, sides, and one end enclosed, and the other end with doors or hanging plastic strips or air curtain). My visual observation was that orange clouds of NOx copiously evolved when the aluminum was immersed in the bright dip tank, and to a lesser extent when it was put into the first rinse, so the order of tanks is back wall of garage, bright dip tank, 1st rinse, 2nd rinse, door area.

I would seriously consider trying to automate the transfer of the racks into the bright dip and first rinse, to eliminate the personnel exposure. But NOx is indeed noxious and I don't think your operators are being exposed to much of it if they're not complaining when questioned. Most industrial ventilation companies are familiar with the issue and could come in and advise you what to do. I hesitate to suggest appropriate PPE or exhaust systems based on a verbal description of what you are doing to ameliorate the fumes; for one thing 'engineering controls' must always be done in preference to PPE, and I don't think we can tell from a quick verbal description whether the category of reasonable engineering controls has been exhausted.

Remember that the fumes must be scrubbed, and that it's not easy to scrub NOx -- I've sometimes seen two packaged wet fume scrubbers in series for this application, which in turn means a higher static pressure pressure fan than usual.

Regards,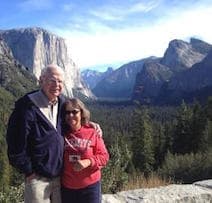 Ted Mooney, P.E. RET
Striving to live Aloha
finishing.com - Pine Beach, New Jersey



---
---
Considering installing a bright dip & anodizing facility for small parts
Q. Hello guys,
I work for a company that makes of small aluminum parts in Connecticut.
We'd like to see what it would take to get set up to do some of our own Type II Bright Dip Anodizing.
Can any of you point me in the right direction?

Thanks for your help.
Brint Mclellan
Employee - Southington, CT
March 17, 2020
Ed. note: Sorry, this RFQ is outdated so private contact is no longer available, but public technical replies are still welcome! No public brand/source suggestions please ( huh? why?)


A. Hi Brint. Before going too far down a path that you may not necessarily need to go down, I think you might want to double-check whether you actually want/need to do bright dipping. This isn't done just because you want a reasonably shiny look; rather, it is a quite specific purpose process designed for making mirrors and reflectors from particular aluminum alloys.

I mention this because Type II anodizing is a widely implemented technology and you certainly could either install a facility pretty straightforwardly, or of course farm your parts out to a good number of anodizing job shops. But, as you can read above, bright dipping involves a very hot, extremely corrosive nitric acid plus phosphoric acid mixture that rapidly evolves mustard-color fumes which are neither safely contained nor sufficiently scrubbed with conventional exhaust technology. For this reason there are safety issues and environmental issues which most metal finishers aren't faced with ... so it can be a big job to install and operate such a facility in house, and difficult to find vendors offering the service.

Your RFQ is posted so potential vendors can reach you, but you can also google or look elsewhere for "anodizing equipment". Good luck.

Regards,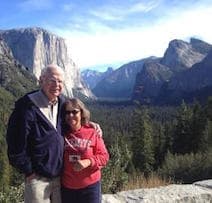 Ted Mooney, P.E. RET
Striving to live Aloha
finishing.com - Pine Beach, New Jersey




Thanks for the reply Ted.
We have a couple local plating companies that perform this service for us but, but they've been falling behind lately. And honestly their quality isn't what it used to be.
We're just looking for another option is all.
Again, I appreciate your time spent commenting.
Brint Mclellan
Employee - Southington, Connecticut
[returning]
A. If you surveyed Anodizing job shops you would find that only a small percentage actually do a Brite dip process. The reason for that is it is real nasty material/very dangerous and requires replacement of your building in 5 years(just kidding). But yes if you approach it like it doesn't matter it will eat your facility up. So I suggest you find a shop that is good at it and stay with them!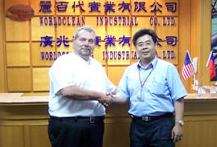 Drew Nosti, CEF
Anodize USA

Ladson, South Carolina

---
---
Q. Hi,
I would like to ask about anodizing aluminum type II. I have found two types of processes in my findings:
A) Chemical Degreasing, Rinse 2x
Chemical Polishing (using Phosphoric Acid, Sulfuric Acid & Nitric Acid), Rinse 2x
Anodizing, Rinse 2x
Sealing, Rinse 2x
Rinsing by Hot Water

B) Cleaning, Rinse 2x
Etching, Rinse 2x (using Sodium Hydroxide)
Desmutting, Rinse 2x (using Nitric Acid)
Anodizing, Rinse 2x
Sealing, Rinse 1x

Based on that process, I found the second type more commonly found in online searches. Does the chemical polishing process include etching and desmutting? Are these two types of A & B processes different?

Thank you!
Lin Lee
- Woodland Singapore
August 26, 2020
A. Hi Lin. We appended your inquiry to a thread about "bright dipping" which will hopefully make things clearer. You may also wish to review our "Introduction to Anodizing" for a quick 1-page overview.

But in short, your process "A" is rather uncommon; it is done on aluminum mirrors and aluminum reflectors, but usually on special grades of aluminum and when the anodizing can be very thin ... it is not a standard process for the general range of components that are anodized. Etching and de-smutting are not done when bright dipping; the etch would be counter-productive to the desired smoothing operation, and the alloys used do not require de-smutting beyond what the nitric-phosphoric mix provides.

Luck & Regards,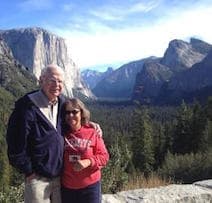 Ted Mooney, P.E. RET
Striving to live Aloha
finishing.com - Pine Beach, New Jersey