Where the world gathers for
plating, anodizing, & finishing Q&As since 1989
-----
Need longer-lasting lacquer for gold plating

Q. I have started my artificial jewellery coating on dye gold plating from last year. As I'm doing PU lacquer coating but it's not lasting. Can you please suggest any chemical which can last on the jewellery for at least one year on daily use basis?
Mohammed irfan
Shop - Mumbai Maharashtra
April 17, 2023
A. Hi Irfan,
Goran has suggested epoxy lacquer, Dr. Lewis has suggested siloxane, and Everbrite [a finishing.com supporting advertiser] offers ProtectaClear. Even UV-cured fingernail lacquer may outlast polyurethane.

Please clarify what processes you are implying with 'dye gold plating' -- many people use it to refer to electrophoretic lacquer followed by dyeing. Thanks!
Luck & Regards,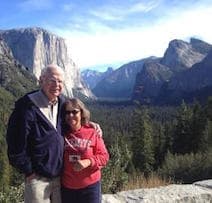 Ted Mooney, P.E. RET
Striving to live Aloha
finishing.com - Pine Beach, New Jersey



---
---
↓ Closely related postings, oldest first ↓
---
---
Q. Respected sir,
I start gold (flash) plating plant on imitation jewelry in January-2004. My quality of plating is best in my city. I do gold plating on copper plating then lacquer plating. I use P.U. lacquer on gold plating.
My customer is satisfied with my work but I'm not. I want more hardness on my job. can you help me?
And one more thing I want to ask you -- what is the chemical formula of P.U. lacquer? I wish you reply as quickly as possible.
Thanking you, yours faithfully
Kishan Patel
ele. mfgr. - Rajkot , GUJARAT, India
2004
A. You can use any proprietary epoxide base lacquer.
Goran Budija
- Zagreb , Croatia



A. You can also use thin, very hard coatings based on "siloxane" chemistry (usually heat-cured). They give a glass-like hardness and are resistant to almost all chemicals except caustics. Most would need a primer on gold.
Polyurethane (P.U.) lacquers can be relatively soft or somewhat hard, depending on how they are formulated. The hardest ones are always two-part coatings, or UV-cured. Usually they would be much thicker than a siloxane coating. A polyurethane is a chemical reaction product of an isocyanate compound (usually a di-isocyanate) and one or more glycols.
Dr. William Lewis
- Chula Vista, California



A. Dear Mr. Kishan Patel,
In the plating field there are terms used for the hardness. There are two terms used as specifications for the kind of coating you are doing.
We call them as
1. Perspiration cycles which are indicative of the resistance to the human perspiration.
2.Abrasion resistance which are accelerated tests with some chemicals.
Please decide the quality of the coating you require. There are materials available with different quality in respect of terms I mentioned.
Best Regards
Suhas S. Mahajan
Paint technologist - Pune, Maharashtra, India



---
---
"Electrocoating: a Guidebook for Finishers"
by Electrocoat Association
from Abe Books
or

Affil. Link
Your purchases make finishing.com possible
Q. Sir,
We are manufacturing original 22 kt gold plated (1 gram) chains. The shining & brightness of the chains are very good in our area. We are planned to go for lacquer coating for improve his reliability. When using lacquer coating (Electrophoretic Coatings, Polyurethane Based, Make: ElectroClear 2000) the shining & brightness of the gold plated chains are dim compared to non lacquer coated chains. How can I improve its brightness? Any process is there, before lacquer coating. Can you help me?

I wish you reply as quickly as possible.

Thanking you,

Your faithfully
M.K. Mohamed Raja
gold covering - Chidambaram, Tamilnadu, India
2006
Ed. note 2014: Although we don't recommend brands, sources, or particular proprietaries, PPG would probably suggest that you use their ElectroClear 2800 which is similar to the Electroclear 2000 you are using but offers UV resistance and additional perspiration resistance appropriate to jewelry.
---
---
Q. How I can use lacquer on imitation jewelry, epoxide base lacquer and "siloxane" chemistry on jewelry articles?
abhishek agrawal
- khirkiya M.P. India
November 7, 2010
---
---
Lacquer isn't tough enough! How about E-Coat, Trivalent Chromate, or PVD?
Q. I work for a jewelry company that makes modular pieces out of smaller scale brass tubes --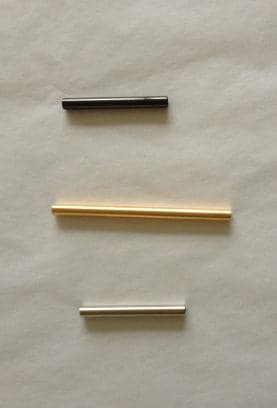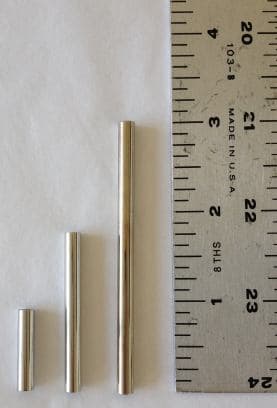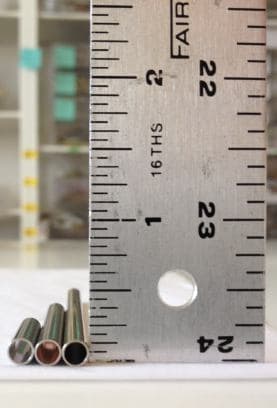 We currently plate our brass tubes with a true 14k Gold or Imitation Rhodium (White Silver) or Gunmetal/Hematite finish, then they are lacquered. We are having issues with durability and with the lacquer chipping or peeling off. Additionally, we are considering a handbag line and are afraid that the lacquer will not hold up to the wear and tear of daily use.

We looked into PVD Coating and found that 1) the PVD didn't adhere well to brass, meaning we would then have to try to chrome coat the brass before PVD coating or 2) switch the tubes to Stainless steel (worried about nickel content and international testing regulations) or Titanium (not a readily available/affordable option). Also, we came across racking issue (since these are smaller pieces) and the overall price of the PVD coating was well beyond our cost limitations.

We then tried sourcing a company that could do in-house plating and decorative clear E-Coat. Most companies that do offer e-coat seem to be geared towards industrial manufacturing and only offer a black color.

Chromate coating was recommended, but my internet research is finding that Trivalent Chromate is primarily for corrosion resistance.

I was wondering if anyone could provide additional information on Trivalent Chromate Coating over plated brass or if there were other suggestions to achieve the look we currently have while being tougher than our current lacquer process.
Spivey Jean
Operations Manager for Jewelry Designer - Brooklyn, New York, USA
November 26, 2014
A. Hello Jean. Chromate is an easily abraded coating and not necessarily decorative; I don't think it's what you are looking for.
If PVD is not the right answer for you, I think electrophoretic lacquer is. Although e-coating is used as a primer in the automotive and other industries, and "most" shops may apply it for that purpose, clear or tinted e-coat lacquers can be used as a decorative topcoat.
You might also try automotive 2-component clearcoat, or UV-hardened clearcoats. Of these, the e-coats are probably the thinnest.
Regards,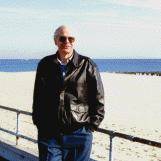 Ted Mooney
, P.E.
Striving to live Aloha
finishing.com - Pine Beach, New Jersey
A. Not sure who did your PVD for you, but I've not had a problem PVD coating directly onto brass. The general reason it is not done is that the PVD coating does not prevent the brass from tarnishing, so over time the finish changes. Hence, it is common to plate the brass with nickel and a thin chrome layer before PVD (though the chrome layer is not really necessary). The nickel provides the corrosion resistance and provides a harder base for the very hard PVD coating. Of course, now you have the nickel allergy issue -- not to mention the cost -- but you will have substantially better wear resistance than you will with any other coating.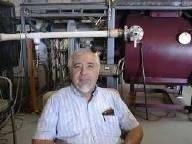 Jim Treglio
-
scwineryreview.com
PVD Consultant & Wine Lover - San Diego,
California
---
---
Q. Hi sir, I have an imitation jewellery business in Delhi. I sell daily-use gold plated jewellery in our city. How can I guarantee this jewellery at least for 3-4 years. Please tell the procedure to do this.
sandeep chadha
- new delhi, moti nagar, India
October 10, 2015
A. Hi Sandeep. 3-4 years is a lot to ask of imitation jewelry, especially if it is a medium to high wear item as opposed to a periodically worn and almost never touched brooch. This thread suggests as possibilities: epoxide base lacquer, siloxanes, polyurethane based electrophoretic coatings, UV-hardenable clear coating, automotive 2-component clearcoat, heavy gold plating, or PVD coatings.
Heavy gold plating is probably not the answer you'd like for imitation gold jewelry because of the high cost of the gold. PVD may not be the answer if you need to do it yourself or in low volume.
Of the remaining 5 possibilities, do you have any experience with any of them, or any questions about any of them? Must your jewelry be nickel-free? This is just one of more than a dozen threads here on essentially the same subject, and it probably isn't especially productive to essentially re-ask a question which has been asked and answered dozens of times unless you can enunciate how the specifics of your situation differ from the previous questions, so as to make some of the 7 proposed solutions less attractive. Can you describe your pieces' shape and use, their base material, your price point, and your daily volume? Best of luck!
Regards,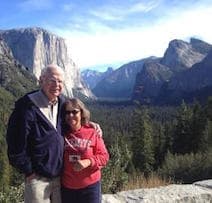 Ted Mooney
, P.E. RET
Striving to live Aloha
finishing.com - Pine Beach, New Jersey
---
---
Q. Hi sir,
Sorry for late replying.I have no experience about any kind of lacquer coating and my jewellery is copper based and gold plating. We use two kinds of plating: first one is nickel-free copper gold plating, and second one is micro gold plating for high range quality. We sell all kinds of jewellery for all kinds of customers but for lacquer coating we go to someone else; we need to start our own lacquer coating plant for jewellery please. Suggest me what is chemical formula of pu lacquer.

Thanking you
sandeep chadha
[returning]
- India,delhi, Moti nagar
May 15, 2016
A. Hi. Sorry, I would have no idea how to formulate polyurethane coatings from basic chemicals. But just because you wish to apply the coatings yourself doesn't mean you also have to become a plastics formulator; surely there are many suppliers of such coatings you can purchase from, with several references earlier on in the thread.
Still, returning to the original premise, I doubt that a 2-part polyurethane coating can be guaranteed for 3-4 years, but good luck.
Regards,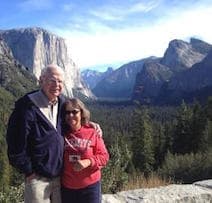 Ted Mooney
, P.E. RET
Striving to live Aloha
finishing.com - Pine Beach, New Jersey
---
---
Q. Hi, I am Ibrahim from Calicut. I have started electroplating plant. My jewellery is copper coated and gold plated and lacquer coated. Now I use the lacquer, but it is not better (PPG asian). Which lacquer is long time, means giving 2 or 3 years guarantee. Please give the information.
mohd ibrahim tk
imitation jewellery - calicut, kerala, India
June 18, 2016
Ed. note: We can't compare brands on this site, but if anyone has technical advise on a different type of lacquer, or a different protective coating, or other aspects of the question, that would be great.
---
---
Lacquer which will long last more than 2 years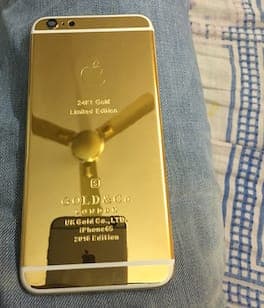 Q. Hello, I'm Vaibhav from Bangalore, I want to know the best lacquer which will last more than 2 to 3 years on daily used product like mobile phone; does gold plating colour long last depend upon thickness or quality of lacquer, please suggest me a good lacquer which will last long.

THANK You.
Vaibhav Gowda
Student - India
November 15, 2016
Ed. note: Thread 56727, "Gold Plating Iphones and mobile phones, Q & A's", addresses very similar issues.
---
---
Clear coating of Cu/Ni/Sb/Au/Black Zinc plating on zinc die-casting for Anti-scratch application
Q. I work in jewelry accessories now, and have a headache on scratch issue for some specific application these days.
To avoid too much cost, we look for "Clear coating of Cu/Ni/Sb/Au/Black Zinc plating on zinc die-casting for Anti-scratch application" -- hope anyone can give us an idea, thanks
Charles Lin
- Taiwan
February 15, 2017
---
---
Q. We manufacture fashion jewelry using ZINC as base metal. After completing the process of gold plating, we are lacquering the product and keeping it to bake in the oven at a temperature of 100 degrees with a timing of 30 mins. The issue I am having is that once reviewing the products from the oven, I am finding bubbles/blisters on the product.

Could anyone advice on how to eliminate this issue.
Jack Turner
- LA, California, USA
February 15, 2017
A. Hi Jack. Step 1 when you see blistering is carefully scraping off some blisters and examining the underside of the blisters and the substrate under the blisters to determine at what stage the separation occurs. Is there gold in the underside of the blister and none left on the substrate indicating poor adhesion of the gold plating, or is there gold on the substrate and none on the underside of the blister indicating poor adhesion of the clearcoat to the gold, etc.
Luck & Regards,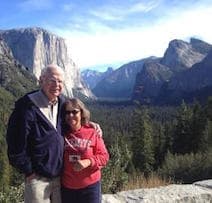 Ted Mooney, P.E. RET
Striving to live Aloha
finishing.com - Pine Beach, New Jersey



---
---
Q. I have a guitar with gold saddles but got pitted with moisture. Can you tell me the best way and what lacquer I should use to coat them with and the best way to do it thanks. ASAP please.
Frank hughes
- The uk
March 7, 2019
A. Hi Frank. It would be best, of course, to send them out to be gold plated again (assuming they were once gold plated, not brass plated, or just nickel plated followed by a gold-tone lacquer). If it is not practical to send them out, you'll have to clean the pits as well as you can (balancing between cleaning the pits with metal polish vs. inadvertently stripping off the remaining gold plating by polishing).
After you see how good you can polish it, and how much color remains you'll have to decide between a clear lacquer like brass lacquer, or a gold-toned lacquer available from G.J. Nikolas [a finishing.com supporting advertiser] and possibly other suppliers.
Best of luck! You'll hopefully get 2nd & 3rd opinions, but as for your request for "ASAP please", helpful readers wander in to join this public discussion when they wander in, and it can be a matter of minutes, hours, weeks, years, or decades :-)
Regards,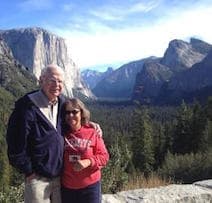 Ted Mooney
, P.E. RET
Striving to live Aloha
finishing.com - Pine Beach, New Jersey

Thank for reply. I have bought 6 new gold plated saddles it's the new ones I want to lacquer so I'll look for a similar brand in the UK and spray them before I replace them. Hope they last. Thanks again.
Frank hughes
[returning]
- The uk
---
---
Q. Hi sir am Mani and making 22kt gold chains and need your valuable suggestions for lacquer coating after gold plating. Also when we apply lacquer coating the shine should remain the same.
Thank you
Swamy mani
Mj jewel industry - Coimbatore India
February 12, 2020

Hi Swamy. We appended your inquiry to a long thread addressing that problem. Please review the earlier responses and ask for clarification about any of the suggestions offered, or tell us the type of lacquer you are using and the procedure you are employing. Thanks!
Regards,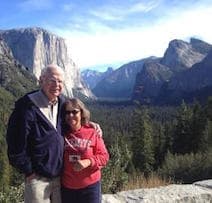 Ted Mooney
, P.E. RET
Striving to live Aloha
finishing.com - Pine Beach, New Jersey

Thank you so much sir.
Swamy mani
[returning]
Mj jewels - Coimbatore, tamilnadu, India
---