topic 3025
Pitting in tin
(1999)
We are processing components with 75 microns of tin from an acid bath and experiencing pittingin HCD areas. Our suppliers tell us that the solution is OK and should not pit. Has anyone had similar problems and any solutions to the problem.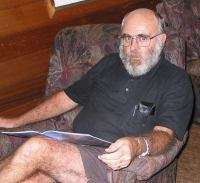 Bob Lynch
plating company
Sydney, Australia
---
(1999)
You didn't mention if this was a bright tin plating bath or not. However, if it is, there are two things that come to mind; One pitting problem specifically occurred in HCD areas and turned out to be related to the agitation in the bath. We were using mechanical agitation from the work bar and it was evidently insufficient by itself. The in-tank filter pump in the tank had not been working and unfortunately it had not been noticed by the operator. When it was repaired and there was vigorous circulation of the solution as well as the work bar movement, the pitting in the HCD areas disappeared. The other was a series of what looked like pitting problems, however when viewed under magnification, the pits actually looked like fish-eyes as in paint. That turned out to be a lack of wetting agent. That was over the entire surface including LCD areas.
Ward Barcafer, CEF
aerospace - Wichita, Kansas
---
January 11, 2012
Q. please suggest causes & remedies of pitting marks in Electrolytic tinplate
J. Maharana Maharana
- Gandhidham, Gujarat, India
---
January , 2012
Hi, Maharana.
People are unlikely to be able to help until you offer particulars. Are you the operator of the line, or a customer, or what? What kind of steel (for example, leaded causes problems) . . . what kind of tin process (acid, alkaline, etc.) . . . what kind of pits (hemispherical gas pits, fretting pits) . . . always vs. sometimes, forever vs. only recently . . .
Thanks.
Regards,
Ted Mooney, P.E.
finishing.com
Pine Beach, New Jersey


This public forum has 60,000 threads. If you have a question in mind which seems off topic to this thread, you might prefer to Search the Site