World's #1 on-line resource since 1989
-----
Chloride contamination of acid tin plating bath
A discussion started in 2002 but continuing through 2018
2002
Q. What specific problem does a chloride build-up in a bright acid tin rack bath cause? Tin metal is 3.0 oz/gal, sulfuric is 11.3 %, temp is 75 degrees. We have 111 ppm. What is the limit?
Thank you.
Bill Hemp
tech svc. w/ chemical supplier - Grand Rapids, Michigan
---
2002
A. Mr. Hemp,
From my experience in working with Acid Tin for many years, 100 ppm of chloride does not seem to be of a great problem unless you are plating at a very low Current densities or you are plating rack parts with a very deep recesses. Chloride up to 500 ppm should not be a problem. It depends also on the type of a proprietary Acid Tin process you are currently using, the limits for chloride can go higher or lower than that Bear in mind that tap water in some of your states have much more chloride than 500 ppm.
Domingos J C Spinelli
- Sao Paulo, Brazil
---
---
How to remove chloride contamination from acid tin bath
2004
Q. I have problems with racking plating process: Cu1(flash)/Ni5/Sn5 over steel plate (especially with last coating - tin). In LCD area and around holes coatings is very thin (we measure it on XRF) and in the nickel are visible pits. Now this problem is growing because bath to doesn't correct plating in normal current. I think that tin bath is contaminated by chloride (from tap rinse water and nickel bath). These chlorides may be etching nickel and disturb tin bath. Could you help and tell me, how to remove it. I look forward for your any advice.
Thank you in advance.
Krzysztof Idczak
Production Engineer - Lodz, Poland
---
2004
A. I am not sure how it'll effect your tin plating bath; why not to try to precipitate chlorides with silver anodic or salt?
Good luck.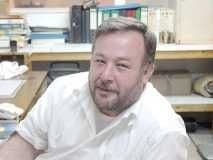 Khair Shishani
aircraft maintenance - Al Ain, UAE
---
---
Volumetrically analysing chloride in acid tin sulfate plating baths?
2006
Q. Hi friends! I am the technical partner in a small firm manufacturing and marketing a small range of metal finishing process chemicals. Our speciality is matte and bright acid tin sulfate additives. I am looking for a straightforward method of volumetrically analysing chloride contamination levels in a production acid tin plating bath which I have not been able to find in any of the analysis of electroplating solutions books till now. My hats off and many thanks to whosoever can provide me with the information.
Bihari Doulatram Chhabria.
metal finishing chemicals manufacturer - Mumbai, Maharashtra, INDIA
---
2006
A. Hello -

I don't have direct experience with an acid tin plating bath, but have you considered doing a titration with AgNO3? You would follow the mV of a redox electrode and look for the inflection point. The silver should react with the chloride and precipitate out of solution. Whether it works or not will depend on things such as what other additives are in your bath and how low you expect the chloride values to be. A more expensive option is to use ion chromatography.
Terry Tomt
- Auburn, Washington
---
---
June 9, 2018
Q. My situation: I have problems with rack plating process: Acid Tin Plating over Copper wire & strips. On job at lower side area and around the holes coating is very dull/not bright at my regular process current. If current is increased, resulting pits are visible on job surface. Now this problem is growing because bath doesn't correct plating at normal current. I think that tin bath is contaminated by chloride even though we always use D.M. water in the process.
These chlorides form etch-like structure which are removed by scotch bright rubbing, but dullness still as it is. Tin bath seen very fine tiny suspended particles which pass through the filter #200 mesh. Could you kindly help and tell me, how to remove it. I look forward to your advice.

Thank you in advance.
Pravin Patel
Shop employee - Nashik, Maharashtra, INDIA
---
June 11, 2018
Hi Pravin,

High chloride content will cause low CD dullness and cloudy/turbid solution. Recommend to control chloride at no more than 100 ppm by eliminate sources of chloride drag into acid tin bath such as thorough rinsing after pre-treatment and before tin plating, frequent re-makeup of tin plating predip, use DI water and high purity tin anode, etc.

You may do tin bath flocculation to remove tin sludge follow by dilution if chloride still high after flocculation.


Regards,
David

David Shiu
- Singapore