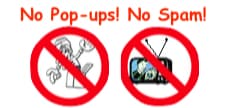 World's top finishing resource since 1989
Chime right in - No login req'd
topic 29908
Is nickel sulfamate brittle?
2004
I made a 1 liter bath to test in, 60 mL of the nickel sulfamate solution 5 g boric acid. I am plating on fiberglass that has been painted with silver paint. My plating came out all cracked. Is nickel sulfamate brittle or flexible? Why is the cracking happening?
Ed Schuster
hobby - LA, California, USA
---
2004
Guess 1 is that it cracked because fiberglass thermal coefficient of expansion is about 10 times what nickel is. Another cause could be something in the bath has caused the nickel to plate in a highly compressive internal stress. I achieved this state when I added a gross excess of liquid anti pit which can not be checked with wire loops because of the antifoam agent in it. Organics from the fiberglass or some other source could also cause this.
James Watts
- Navarre, Florida
---
2004
Nickel sulphamate nickel can be almost as hard or soft, brittle or ductile as you want! A typical simple bath should be 70 g/l nickel as nickel (the amount of nickel sulphamate will depend on its concentration), 30-40 g/l boric acid ( I prefer to operate about 35-40 g/l), sulphur depolarised nickel anodes and about 10 g/l nickel chloride (optional - the presence of chloride increases nickel stress). Operate at about 55-60 °C with good agitation and a cathodic current density of about 30-35 ASF. The bath pH should be 3.8-4.2. This will give you a dull, ductile and soft nickel. If you want a brighter and harder deposit, you can add either sodium saccharin or cobalt sulphamate, but these are getting quite technical and you will need some relatively sophisticated equipment to maintain the quality of the bath. Other additives are also widely available. One reason for your problem could be something leaching out of the glass fibre, but that is an unknown to us at present. Always test your deposit with a Hull Cell and a sample deposit.

Trevor Crichton
R&D practical scientist
Chesham, Bucks, UK
---
2004
I am not using nickel chloride, is this bad? I would like the nickel to be very ductile. My PH keeps getting very acidic, what do I do to reduce this? I am plating around .010" thick. Thanks for your help.
Ed Schuster
hobby - LA, California, USA
---
2004
I think that you just mentioned the guilty party. Your anode is not corroding and is acting like an insoluble anode. The resultant low pH tends to drive the internal stress to the compressive side. The insoluble anode also breaks down the sulfamate radical (portion) generating a compound that will drive the internal stress to a very compressive level. That's bad! If you are not using sulfur depolarized nickel anode - SD rounds in INCO's version - then you need to. If you are using SD rounds, then you have some other problem in your setup, that you have not let us in on yet. Yes, you do have an anode problem.
James Watts
- Navarre, Florida
---
2004
First, the purpose of nickel chloride is to increase conductivity in the bath and to aid in anode corrosion. If you are using nickel anodes, you need some nickel chloride. If the anodes are insoluble, you probably don't need it.
As far as the pH is concerned, it's normal for the pH to drop with work. You can add nickel carbonate to raise it; be careful because it doesn't dissolve quickly and can lead to roughness in the plating.

James Totter, CEF
- Tallahassee, Florida
---
First of two simultaneous responses -- 2004
If you are not using sulphur depolarised nickel, you must add chloride to your bath; if you have SDP nickel, you do not really need it. However, your boric acid is way too low and this may be the partial cause of your problem. The other possibility is the use or creation of insoluble anodes. This will cause the oxygen to evolve from the anode and the pH to decrease. The fall in pH will also cause the nickel deposit to become more stressed. Keep the pH between 3.8 and 4.2.

Trevor Crichton
R&D practical scientist
Chesham, Bucks, UK
---
Second of two simultaneous responses -- 2004
I am using Baking Soda , to reduce the acid, is this OK? I am using nickel 200 sheet as the anode.
Ed Schuster
hobby - LA
---
2004
No, nickel 200 is not a good anode if you want good work! The sodium ions will build up to a level that will affect your plating if you use bicarb. Use SD rounds or pellets in a titanium basket any start out with a new bath and you will not have this problem. Even if you keep the pH perfectly, you are killing your solution. My thought is that if you are not going to do it right, send it out to a plating shop. pH dropping and requiring nickel carbonate tells you that you either added too much sulfamic acid or you have a serious anode problem. pH dropping on a sulfamate bath definitely is not normal.
James Watts
- Navarre, Florida
---
2004
I try to know the solution.
JUZAC JESSU
trading - Serpong, Tangerang, Banten, Indonesia
---
2004
There have already been 8 responses and follow-ups to the question, Mr. Jessu. What are you asking us to do for you? Please explain what you want. Thanks.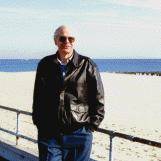 Ted Mooney, P.E.
finishing.com - Pine Beach, New Jersey
Striving to live Aloha
---
2004
I sent this piece out in the first place and they did not do a good job, that's why I am trying to do it myself. When I got the part back it was paper thin in some areas and .030" thick in other areas. I am conforming my nickel sheet roughly 1/2" around my entire part to try to get a even coat, no shop out there will take the time out to do that.
Ed Schuster
- LA
---
2004
For the record, Al, I think you should say that you can't afford to pay for a shop to take the time out to do that, rather than saying that no shop will do that :-)
Some plating shops even have people hand applying precision masking under microscopes to do one of a kind plating jobs. But you need to pay a plater what you pay a mechanic or plumber, and this can certainly make certain time-consuming plating jobs impractical. If you want even thickness, maybe you should be going with electroless nickel though?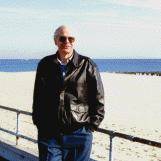 Ted Mooney, P.E.
finishing.com - Pine Beach, New Jersey
Striving to live Aloha
---
2004
Ok, I have the plating working, what is the best nickel to use for the anode? I need to use sheet to conform it around my part, rounds will not work. I was told wire would work too, any ideas which one?
Ed Schuster
- LA
---
2004
I used to make anodes out of titanium micro mesh and 1/16 sheet and TIG welded it together. I used SD pellets on some of the more intricate ones and inserted them thru a 1/2" hole that I plugged with a cut off stopper. This had a napped polypropylene cloth baggie sewn to it or had a draw string. Use poly thread, not silk or cotton.
For my two cents worth, 1/2" spacing is neither necessary or practical. Increase your air agitation or build a sparger that puts the air agitation where you need it. This requires a non foaming antipit, as in SNAP A/M. You very probably need a thief (robber) in selective places to hold down build up in those areas. The wild variation that you referred to normally comes from not using a bleeder type robber and using far too high a current density with inadequate agitation. A picture would sure help talk about this part. Also, a picture of the rack would probably open more comments (help?). Size would help also.
James Watts
- Navarre, Florida
---
2004
TRY GRAPHITE CONDUCTIVE LAYER INSTEAD OF SILVER.
GOOD LUCK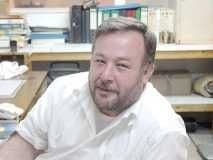 Khair Shishani
aircraft maintenance - Al Ain, UAE
---
2004
I am getting some better results now, but what you guys are recommending is completely different than what I am now doing. I think for a thin layer the bath you guys recommend is good, I am building this stuff up to .030" thick. After talking to guys here in LA I was told to make my bath 450 G/L sulfamate and 30 G/L boric acid.
This works well, I double checked with a book called Electroplating by Frederick Lowenheim and they had the same mixture listed as well. So I now have the plating working extremely well and very soft nickel, however, after the parts are heated up to 600 or 700 deg, C they go very brittle again. Does anyone know how to keep the nickel soft?
How do you make a GRAPHITE CONDUCTIVE LAYER ?
Ed
- LA