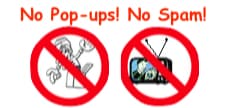 World's top finishing resource since 1989
Chime right in - No login req'd
topic 29802
START GALVANIZING OR ELECTROPLATING BUSINESS
2004
I am currently living in Plettenberg Bay, and would like to start my own electroplating or galvanizing business, but don't know how to go about it. Where do I start looking for equipment, etc. Can anyone help me on this matter.
WERNER MEYER
I want to start my own galvanizing or electroplating shop. - PLETTENBERG BAY, WESTERN CAPE, SOUTH AFRICA
Ed. note: Hello Werner. Although many equipment suppliers advertise on these pages, buying plating equipment isn't like buying a chair, it's like building a factory that makes chairs. You don't buy a catalog item, you custom design an installation to meet needs. You need to learn a lot first through reading books, subscribing to journals, joining professional societies, or to retain a consultant who already has those years of experience. Good luck.
---
2006
I have been browsing on Google,looking for info on Electroplating,and came about Werner Greef's same question-Posted in 2004 regarding " How does one go about getting an Electroplating shop going?"
It is a subject that I have been wanting to get into for a long time now.I have some spare finances avail to me now,and would like to probe Electroplating a bit further.
If you guys could help me on this, I would be very grateful

Regards
Bruce Godfrey
- Johannesburg, South Africa
adv.