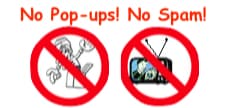 World's top finishing resource since 1989
Chime right in - No login req'd
topic 29629
Silver plating of Musical instruments
2003
Q. I have been plating iron and copper successfully using a simple ammonium chloride bath. I recently have developed a need for silver plating and wanted to know if a similar bath would be feasible? Or do I have to go with a commercially prepared bath? I want to plate between .0005" and .001" and want to plate from the anode.
Thanks for any help,
Kyle Olson
- Lincoln, Nebraska, USA
---
2003
A. In order to be able to electroplate a material out of solution, you have to first be able to dissolve it into solution. While iron chloride and copper chloride are soluble salts, silver chloride will precipitate immediately, so you cannot plate from that. Yes, silver chloride is soluble in ammonia, but any time you are fooling with silver & ammonia together you are in danger of creating silver fulminates which are incredibly powerful and volatile motion-sensitive explosives -- a speck of which can blow up you and your lab. Personally, I wouldn't even attempt plating silver out of an ammonium chloride solution, but good luck.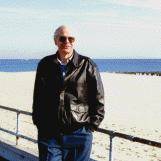 Ted Mooney, P.E.
finishing.com - Pine Beach, New Jersey
Striving to live Aloha
---
2003
Q. Hello. I am a University Graduate student. I have been plating copper photogravure printing plates with Iron using a one pound to one gallon mixture of Ammonium Chloride to Water. I also have been electroforming organic objects with Copper using the same electrolyte solution. (Only the same formula not the same solution bath to plate different metals.) I would like to plate silver onto copper for making photo plates as this is a mandatory step. Would I be able to plate silver using this same solution formula? I will be plating between .0005" and .001" of silver onto my polished copper plates and then polishing the silver surface. I am also plating from the anode for both iron and copper and would like to continue to do so for silver. If I am not able to silver plate using this formula can anyone suggest a n alternate formula or must I use a commercially prepared formula? If a commercial formula is mandatory and it is within the policy of the website is there a recommendation as to what will meet my needs? If this will help answer the question I am plating iron to copper in a 30 gallon tank, copper in a sixty gallon tank, and will be making a 2 gallon tank to plate silver. I will be using copper plates that are any where form 4"x5" to 6.5"x8.5". All copper is 32 lb copper. I hope that I sufficiently covered my situation, I reissued this question with more information.
Thank you,
Kyle Olson
[returning]
University of Nebraksa Lincoln - Lincoln, Nebraska, USA
---
2003
A. Thanks Kyle. I think the most practical silver plating baths are cyanide based with organic and inorganic brighteners. You can do a patent search which will reveal expired patents if you do not wish to purchase a commercial formulation from a plating supply house. Cyanide has been the process of choice for 95% of silver plating for over a hundred years, but whether your university will let you use that deadly poison, I don't know. Good luck.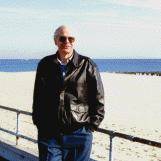 Ted Mooney, P.E.
finishing.com - Pine Beach, New Jersey
Striving to live Aloha
---
2003

Thank you for the informative response. I will do as you suggest and not try this. This does leave me without a plating solution. Do you have a suggestion of a standard, non-proprietary plating formula? Thank you again. Kyle Olson (As a curiosity, I thought fulminates were stable in solution and gained their notoriously explosive nature once in solid form. I thought that meant dry but if they precipitate out and are thus solid that would meet the criteria for "not in solution." Anyway just my curious naivete and not any suggestion of trying this by any means.)
Kyle Olson
[returning]
University of Nebraska-Lincoln - Nebraska, USA
---
2003
A. Technic and at least one other company makes a silver plating solution that is cyanide free. You will need a silver strike and I do not know if there are any that are free of cyanide. A silver anode will be necessary for most applications. That will depend on its use. Brush plating is an option, but a workable setup would cost several hundred dollars and its quality is extremely operator sensitive.
James Watts
- Navarre, Florida
---
A. Other suppliers includeEPI (Electrochemical Products Inc.) [a finishing.com supporting advertiser] and Zinex. There are possibly others.
Luck & Regards,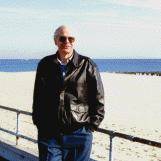 Ted Mooney, P.E.
finishing.com - Pine Beach, New Jersey
Striving to live Aloha
---
2003
A. Pyrophosphate silver bath:
100 gm potassium pyrophosphate
25 gm ammonium chloride
25 gm silver chloride
stainless steel anode, 30 °C temp. (from one Russian book)
Goran Budija
- Zagreb, Croatia
----
Ed. note: Goran has asked that this posting be ignored; he has corrected the posting below.
---
2003
Q. Hello again,
I posted a question this summer about the possibility of plating silver with an ammonium chloride bath. (I am attempting to plate silver onto polished copper. I then fume the plate over iodine and bromine. At this point the plate is sensitive to a certain range of light. An exposure is made on the plate and then a development and post development fix the plate. After outsourcing the silver plating we are attempting to do it in house here at the university because we already perform some simple plating of iron and electroforming of copper. )
The response that you gave was very helpful and I again wanted to thank you for the advice. I have since taken your advice and mixed the suggested double cyanide bath. The formula was an older one, as you also told me that is what I would probably be able to find. I have, of course, been following good chemical safety, fume hood at all times, and I enlisted the aid of our chemistry department in working out the formulas for monitoring the silver and free cyanide content of my solution. My question concerns my brightener. My formula suggests .0001 oz/gal of carbon disulfide. It also suggests using "turkey red oil" (or sulphated castor oil to be correct) to "stabilize" the carbon disulfide.
Before adding either of these I wanted to consult experienced experts on whether or not you could suggest
1) a superior brightener either a) proprietary or b) the correct formula/proportions for a non-proprietary additive(s)
2) if you can't lead me to a better brightener, at what ratio should I add the turkey red oil ? my formula is not specific, only that it may be successfully used to stabilize the disulfide. If you suggest a proprietary brightener would you be so kind as to inform me of the company or manufacturer of the product?
Thanks a lot for your past insights and for your time and help with this question.
Kyle Olson
[returning]
student - Lincoln, Nebraska, USA
---
2003
A. I am very sorry but my bath recipe posted above was wrong! Real Russian bath recipe:
15-90 gm silver pyrophosphate,
100-350 gm potassium pyrophosphate,
20-145 ammonium carbonate (not chloride!),
temp. 18 °C,
0,5-12 A/dm2.
From Russian book "Galvanotehnika blagorodnih I redkih metalov/Leningrad" 1970 (electroplating of precious and rare metals)
Goran Budija
- Zagreb, Croatia
---
2003
A. Kyle,
A. I suggest that you try to make daguerreotypes without the aid of a brightener in the silver plating solution.
Mike Robinson
daguerreotypist- Toronto, Ontario, Canada
---
---
2004
Q. For making the silver plating solution I am using:
- pure silver anode
- sodium cyanide
It's the correct formula?
Choo Yik Hean
- Malaysia
---
2004
A. For those who want to plate silver on brass or copper the best solution is to use a cyanide silver bath by using a silver nitrate solution and transferring it to silver chloride, which is a white crystal non-soluble in water, then transferring it to silver cyanide by adding a pure free potassium cyanide to the Ag chloride.
Elias Haddad
- Beirut, Lebanon
----
Ed. note: Thanks Elias! The only thing we would add is a note that preparing a cyanide-based silver plating solution is for experienced chemists in properly equipped labs, not for amateurs :-)
---
---
March 2, 2011
!! And here I am fooling around with silver spoons, a power supply, and some type of salts with fruit acids and saccharin and whatnot (for stomach problems) and a few pearls of plumbing cleaner soda and plating copper with silver from a spoon. Hehe ... oh, and almost forgot, a couple of cigarette ash taps for the hell of it into the mix; first I reinvented Coca Cola (looks like Silver sulfide) and there is some black version of calcium deposit on one spoon, I used two spoons at first to make the famous soft drink, but then I put the piece of cleaned copper plate back in as anode and it became silvery.
Voltage, I used like 8 V for a while, then 24 V, then 10 V and whatever. I think now it runs at 8V again, lol

Regarding Ag2S, I am going to try an aluminium plate and either nitric acid or baking soda sometime; maybe it makes a silver colloid or something, but that can be drawn out with silver electrodes or something I suppose.
Hehe, I am just fooling around with this out of curiosity.
Mitt Navn
- Enplass, Nordvest, Norway
---
April 5, 2013
Q. Using silver ring as anode, and worn silver plated necklace as cathode, What solutions would work?
Greg Alton
- Evansville, Indiana, U.S.A.
---
April 5, 2013
A. Hi Greg. Potassium silver cyanide or sodium silver cyanide is certainly the most popular and robust. But these are horribly toxic chemicals. Please get to a library for a plating text -- the formula has been the same for a hundred years, but at the least you should read about the most obvious hazards like hydrogen cyanide gas. You also should recognize that bright, robust, functional electroplating is a different thing from the plating that is demonstrated in high school chemistry lab. Using an old ring as your anode instead of high purity anodes will probably prove problematic.
You can buy a non-cyanide process with less toxic but proprietary complexers from suppliers like Zinex or EPI (Electrochemical Products Inc.) [a finishing.com supporting advertiser]. Good luck.
Regards,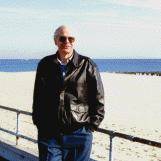 Ted Mooney, P.E.
finishing.com - Pine Beach, New Jersey
Striving to live Aloha
---
---
To minimize search efforts and to offer multiple viewpoints, we combined previously separate threads onto this page. Please forgive any resultant repetition, failures of chronological order, or what may look like readers disrespecting previous responses -- those other responses may not have been on the page at the time :-)
---
---
2004
Q. I'm a professional musical instrument repairer - specialised in wind instruments and I read the whole of the input into your site to try to find out more about electroplating. I think the overall message about the dangers involved and in particular the lifetime responsibility for the dangerous products used is very well put. My question is really what is the metal normally used for plating what we call "silver" instruments? Is it really silver? and does it therefore involve really dangerous liquids? Does anyone know of a company doing a musical instrument plating service in the States, in Britain or in Europe? I am thinking seriously of setting up a full scale service myself, applying maximum safety conditions and proper waste disposal. Apart from the advice you may well give me: "DON'T DO IT!" which of the many books would be the best to start with? Thanks in advance - and thanks for the very serious way you treat the problem on your site.
Keith Braithwaite
Musical instrument repairer - La Capelle, Picardy, France
---
2004
A. Hi, Keith.
The finishes that look like silver plating are in all probability actually silver plating. Silver is very "white", usually slightly milky compared to other plated "white" metals like nickel (slightly yellow), zinc (not fully bright), cadmium (inappropriate), chromium (blue-ish), or rhodium (dazzlingly bright, too bright).
Almost all practical silver plating is done from silver cyanide plating baths, and cyanide is a deadly poison. You can absolutely do electroplating yourself, but it really should be in a dedicated shop, not in a kitchen, basement, or residential garage. You should be trained in hazardous materials management, and you should be registered and permitted by the authorities who regulate plating activity in your locale.
As you probably know, silver tarnishes. To keep the problem manageable, in addition to silver plating you will need some sort of anti-tarnish post treatment--whether it be a chromate dip (probably not a good idea for musical instruments), rhodium plating, an organic tarnish preventer, a clearcoat, or whatever. You will probably need buffing capability and plating pre treatments as well.
If I was restricted to one single book, I think I'd pick the Metal Finishing Guidebook and Directory, but you'll find several other choices listed on our "must-have" booklist.
Good luck!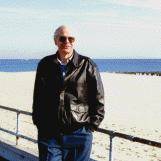 Ted Mooney, P.E.
finishing.com - Pine Beach, New Jersey
Striving to live Aloha
---
2004
A. Dear Keith!
Today exists several cyanide free silver plating proprietary products (3 on USA market).I am sure that somebody in France produces or sells that type of plating bath. You can even make yourself that type of bath (several good formulations exist, some of them are known even in 19th century/ferrocyanide bath and sulphite based bath). I have worked with ferrocyanide based bath over ten years and I can only say that it is simple to prepare and safe and if you work carefully results are very good.
Good luck!
Goran Budija
- Zagreb, Croatia
---
2004
Q. Thanks for getting back to me Ted Mooney and Goran Budija. I'd like to know more about these safer products, Goran. So a ferrocyanide based bath can be fairly easily prepared and is safe to use? I'd like to hear more about that. Any literature on the subject would be interesting too. Thanks very much
Keith Braithwaite
[returning]
Instrument repairs - Picardy, France
---
2004
A. Ferrocyanide silver plating bath:
200 gm potassium ferrocyanide [affil. link to info/product on Amazon]
20 gm potassium carbonate
40 gm siver chloride
1 lit water
stainless steel anode, 60-80 °C temp.
Dissolve ferrocyanide in boiling water, when it is dissolved add carbonate and when it is dissolved add silver chloride.Boil 1,5-2 hours, filter when cold. This bath can be used for plating and electro forming. For bright plating you can add up to 0,03 gm/lit sodium thiosulphate [affil. link to info/product on Amazon]. Keep it in dark bottle. Never mix bath and strong acids! -- according to V.I.Semerjok, from Ukrainian book "Galvanotehnika blagorodnih I redkih metalov" (Electroplating of precious and rare metals)
Goran Budija
- Zagreb, Croatia
---
2004

Many thanks for the formula - once I've finished reading the book and seen more or less how to approach the task from a safety point of view I'll get down to trying it out.
Thanks again
Keith
Keith Braithwaite
[returning]
Instrument repairs - France
---
2004
Q. I am a woodwind repair technician with no experience plating instruments. I found a company that tells me there is no cyanide in their plating solutions and no concern with respect to toxicity.
Am I being naive or is it possible that they have a truly safe product to use? What do you think? Thanks?
Alan Lefkowitz
- New York
---
August 4, 2011
A. Hi, Alan. I'm confident that it is cyanide-free. I'm less confident that the color is "spot on" because the largest manufacturer of cyanide-free silver plating solutions markets them for electronic use, saying the color isn't quite perfect for decorative use. But if you are doing a few random items, rather than thousands that must exactly match, it's probably good enough.
Remember though, that although cyanide is dangerous, cyanide-free does not quite mean "no concern with respect to toxicity" and "truly safe". Best of luck.
Regards,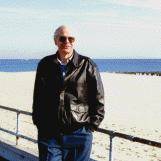 Ted Mooney, P.E.
finishing.com - Pine Beach, New Jersey
Striving to live Aloha
---
August 5, 2011
Q. What is the "silver" plate used on modern musical instruments? In the old days regular silver plating was used. New trumpets are advertised as silver, but are much more durable than before. They also don't tarnish like real silver.
Dwight Johnson
Hobbyist - instrument repair - Wheaton, Illinois USA
---
August 5, 2011
Hi, Dwight.
It's probably real silver plating, as always, but with a higher technology and more-effective clear coat replacing the traditional lacquer. If you look at today's auto headlights, nearly all are the plastics as yesterday, but they no longer scratch and craze because of super-hard radiation-cured clear coats. I am not involved in musical instrument manufacturing, but suspect that similar coatings are used.
I wouldn't call the bright instruments better, it's a matter of taste. An outstanding local saxophone player's instrument looks almost brown with age rather than brassy.
Regards,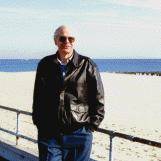 Ted Mooney, P.E.
finishing.com - Pine Beach, New Jersey
Striving to live Aloha
---
---
November 1, 2020
This thread is very helpful. Thank you.

I'm new to plating, educating myself. I'm hoping some posters might chime in to help me. I'm interested in brush plating/pen plating areas of worn-thru plating on a tuba (very large piece). I'm not sure if the mostly intact plating is silver or nickel, but the underlying metal is brass.

Questions:

Does the large size of the piece mean I'l need more amperage?

Do I have the following steps right?

Step 1: Polish worn spots to a mirror finish.

Step 2: Use stainless anode wrapped in a brush/pad for electrocleaning with an alkaline solution, yes?

What alkaline electrocleaning solution do you suggest?

How long?

Step 3: Rinse area to be brush plated with distilled water.

Step 4: Short bath in acid dip.

What acid dip solution do you suggest?

Step 5: Rinse area to be brush plated with distilled water.

Step 6: Brush plate worn-thru areas with silver (or nickel) anode wrapped in a plating gauze soaked in silver (or nickel) pen plating solution.

What pen plating solution and voltage/amperage settings do you suggest?


Most importantly: What do I have all wrong, and/or what am I missing?

Thank you for any suggestions or corrections.
Riccardo Ruotolo
- Columbus, Ohio
---
November 2020
A. Hi Riccardo. Somehow you must find out whether you have nickel plating or silver plating, as they will be quite different, silver requiring stripping of the lacquer and nickel requiring activation after polishing. Your steps seem okay, but the step I'd be most concerned about is deciding what to plate. You need to acquire some plating experience plating scrap & junk before you try to fool around on something large, useful, and valuable like your tuba.
Luck & Regards,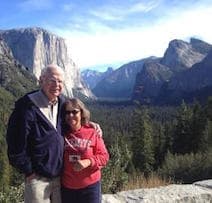 Ted Mooney, P.E. RET
finishing.com - Pine Beach, New Jersey
Aloha -- an idea worth spreading